2-Pack Black MagicPlate™ Replacement Kit
MagicPlate™ Replacement Plates for MagicMount 2-Pack
Need more MagicPlates? Need to relocate your MagicMount Pro, MagicMount Original, MagicMount Surface? The MagicMount replace kit is a perfect solution. With this replace kit you can avoid having to buy a whole new mount, just for more plates or from the need of relocating the mount.
Includes:
(2) Large Black Metal Plates
(2) Medium Black Metal Plates
(2) Small Black Metal Plates
Replacement Plates Kit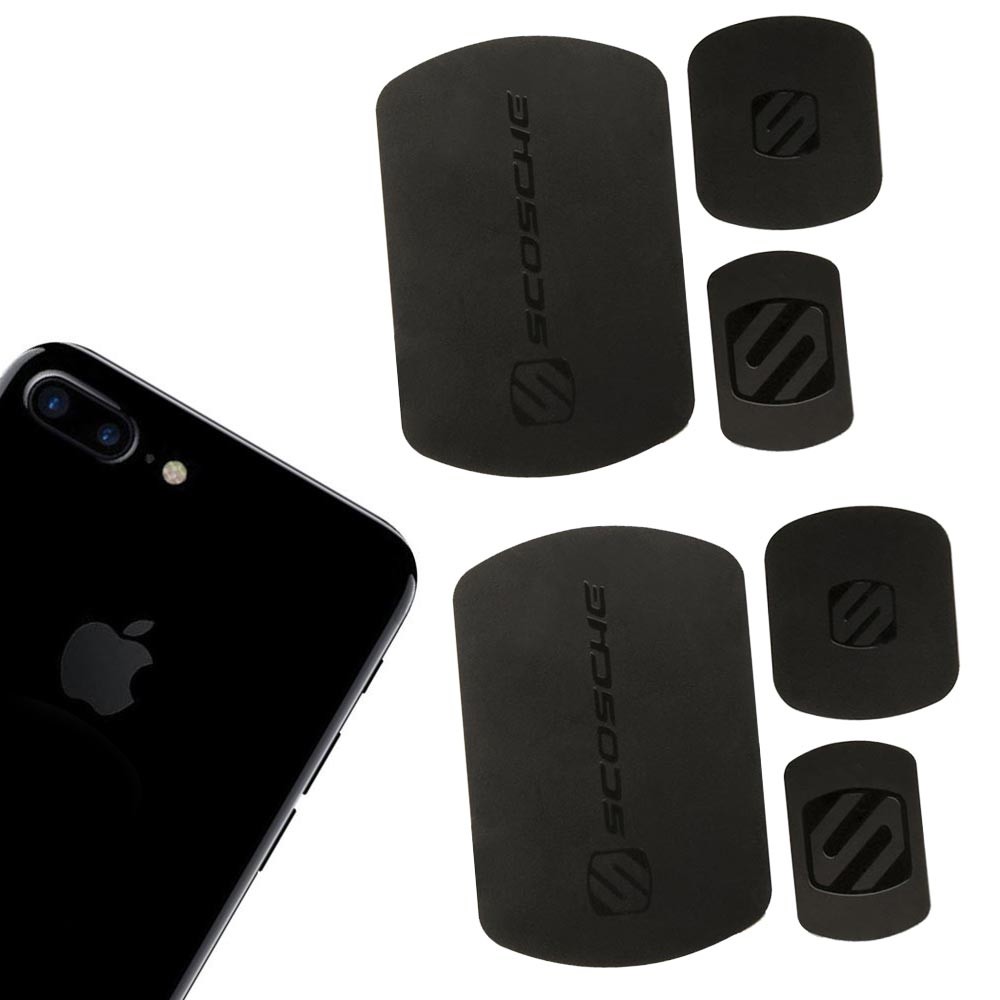 Features
The MagicPlate is a perfect solution for a seamless color match between the MagicPlate and your iPhone or iPhone Plus. The MagicPlate is offered in a perfect Gold Silver or Space Gray color match making the plate pleasing to the eye whether you have no case or use a see-thru style case.
Included with this Scosche replacement plate kit is one large and two small MagicPlates as well as two alcohol cleaning swabs.
Large Plate
Mounts larger devices and helps ensure a secure hold

Smaller Plates
Perfect for small devices and right spaces

Alcohol Wipes
Cleans surfaces ensuring a strong contact before applying the 3M™ adhesive metal plates.
Smart Phone
And most Android Smartphones