BoomBottle® MM and BoomBottle® MM Accessory Plate Mounting Kit
BoomBottle® MM with Boombottle MM Accessory Plate Mounting Kit
In stock
$112.98
Regular Price
$109.99
• Magnetically Mount Your Device to the Boombottle MM While Also Magnetically Mounting the Boombottle MM to Most Metal Surfaces
• Built-in Bottle Opener
• Built-in Microphone for Hands-free Calling
• Unique Bottle Design Fits Into Water Bottle Cages and Cup Holders
• Rechargeable Battery for up to 12 Hours of Music Playback
• Dual Pairing for True Stereo Sound
• IP67 Rated Waterproof / Dustproof Construction
• Use the metal base with 3M automotive grade adhesive on flat, surface areas such as a home table or work desk.
• Adhere the soft, flexible rubber base with Stickgrip suction bottom to flat, textured surfaces. Great for moving from one surface to another.
• Alcohol Prep Wipes included to clean the surface areas where the bases will adhere to.
Included: (1)Boombottle Speaker, (1)Carabiner Clip, (1)Type-C Charging Cable
(1) Rubber-Encased Metal Plate with STICKGRIP™ Base for BOOMBOTTLE MM (May be rinsed and reused), (1) Metal Plate with 3M Adhesive base, (1) Alcohol wipes Cleans surfaces ensuring a strong contact before applying the pads
Waterproof Bluetooth Speaker with Plate Mounting Kit

Features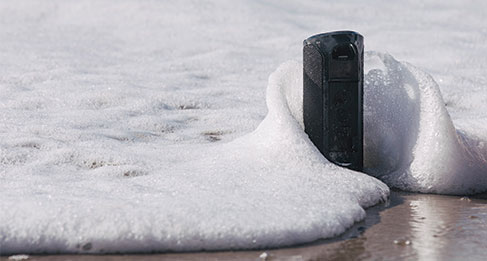 Versatile, Rugged, and Powerful
The Dual 45mm high quality speaker's built-in subwoofer and audio sensing EQ combined with a waterproof housing make for the perfect audio experience in or outdoors.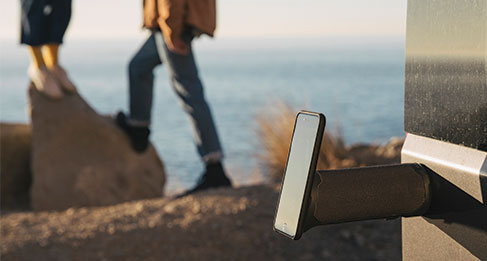 Magnetic Top and Base
Extra powerful Rare-Earth 4X neodymium magnets in the top surface are 100% mobile device safe and provide a secure grip to your devices while the 7X neodymium magnets in the bottom provide a secure grip between the Boombottle and any flat magnetic surface.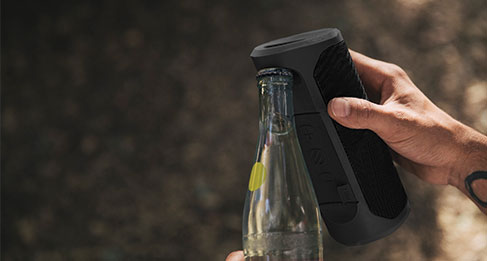 Built-In Microphone & Bottle Opener
The built-in microphone is perfect for hands-free calling and the bottle opener on the back of the speaker removes your bottle tops from your favorite beverages.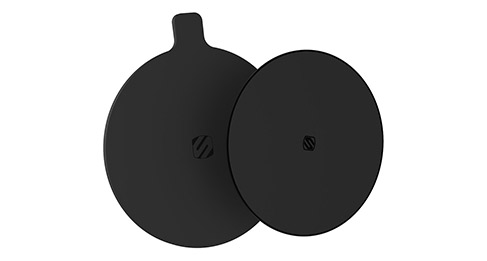 Boombottle MM Accessory Plate Mounting Kit
The Scosche APK-BP0 Boombottle MM accessory plate mounting kit is perfect for mounting your Boombottle MM to most flat, textured surfaces such as a home table, garage workbench, office desk and more. Use the metal base with 3M automotive grade adhesive on flat, surface areas such as a home table or work desk. The soft, flexible rubber base with the Stickgrip suction bottom adheres to flat, textured surfaces, and are perfect for moving from one flat surface to another. Rinse off under cold water and reuse as needed. It's backed by Scosche's Lifetime Tech Support and a 1 Year Warranty.
Specs
Bluetooth: BT 4.2 AWRCP, A2DP
30ft. Wireless Range
2 x 45mm Speakers
Freq Range: 80Hz - 18Khz
12W Power Output
4000mAh Internal Battery
Size: 185mm(H) x 72mm(D)
Weight: 1.25lbs
Mount Accessory Plate Kit
Smart Phone
And most Android Smartphones