The International CES® is the global stage for innovation, and Scosche embraces and epitomizes innovation in everything we design, perfect and deliver.
We're very proud to present to you our latest consumer technology products for your vehicle, home, office and for the great outdoors. We hope you enjoy this 2023 preview of Scosche Inovating New Products!
To learn even more, see our
2023 Product Guide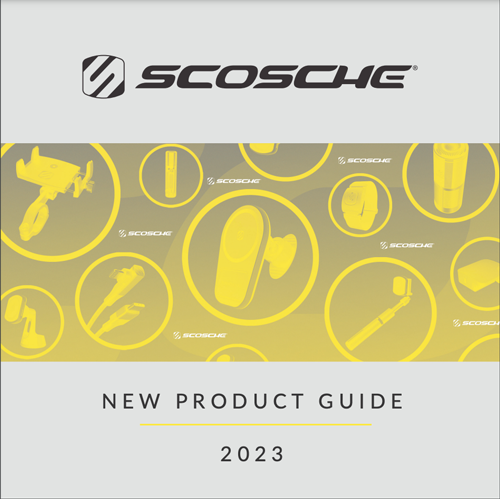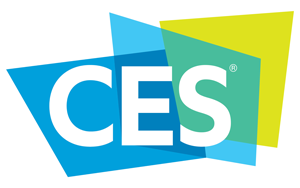 Power Delivery , GaN, and Shared Power Chargers, Power Banks
and Power Stations for in-Vehicle, Home, Office and Travel
Modular Charging System Compatible With MagSafe
BaseLynx 2.0
BaseLynx 2.0 is the modular charging system designed to organize, charge & store all your portable devices, using just one power AC cable
MagSafe compatible 2-in-1 Charging Stand Module displays and wirelessly charges iPhone 12 and later and charges AirPods Case.
Apple Watch Stand with MFi Magnetic Charger
Vertical Multi-Device Charging Station charges (with USB-C PD outlets) and stores up to 3 devices
Powered End Cap with two powerful charging options: 120V AC Outlet and 67W USB-C Port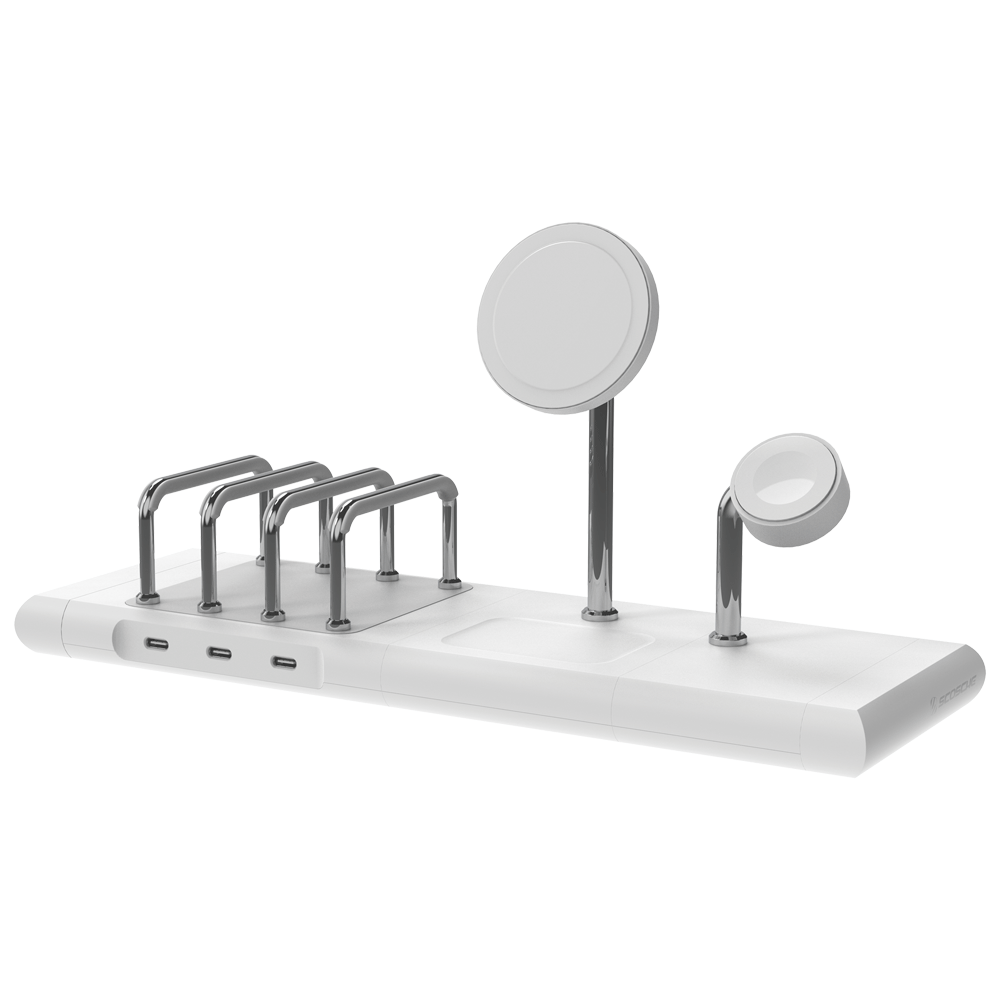 MagSafe Compatible Stand With Power Bank
BaseCharge MS
Charging stand for iPhone, Watch and AirPods charging case - perfect for home, office and travel
MagSafe compatible charger for iPhones 12 and later, that adjusts up to 180° and folds flat for travel
Slide-on holder for Apple Watch charger (charger not included) with a convenient cable channel
Removable, MagSafe compatible and USB-C port, 5,000 mAh Power Bank that can be used/charged in the stand or separately
Additional 15W USB-C output to charge a 4th device. Comes with 5ft. AC cable
Touch control (on/off/brightness diffused) LED base lighting - perfect as a desk or bedside light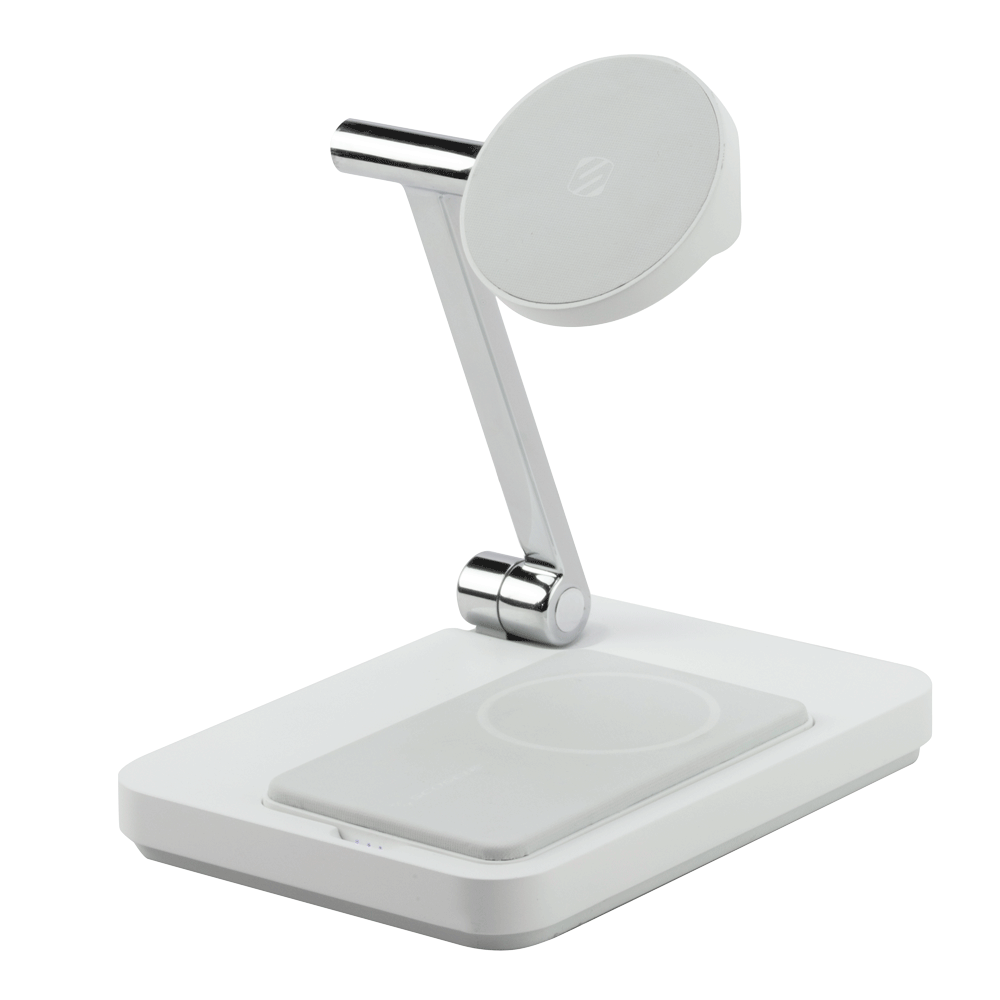 Foldable 2-in-1 Wireless Charging Travel Stand
BaseCharge MS Fold-N-Go
Simultaneously and wirelessly charge iPhone 13 and later and AirPods case
Magnetic attachment for AirPods Gen3 and Airpods Pro cases
Delivers 7.5W of charging power to MagSafe-enabled iPhones
Soft Touch, resilient PU leather folds flat to fit in a pocket or purse and is perfect for travel
Includes: 4 ft. USB-C to USB-C premium braided cable and 20W USB-C Power Delivery wall charger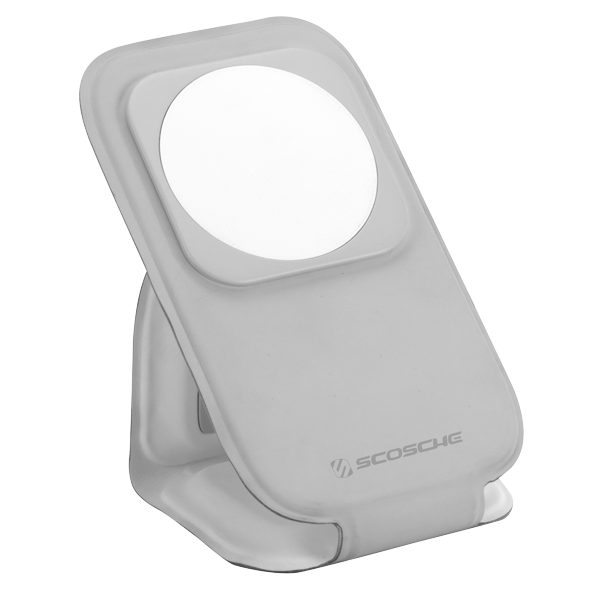 Universal Grip Phone Mount with Heavy-Duty Suction-Cup Base
HD Grip Window/Dash
HD Grip mounts hold strong over the roughest terrain
3 in. diameter heavy-duty suction-cup base quickly attaches to a windshield, but is easy to remove and move to another vehicle
Designed to work in all vehicles from a car to an 18-wheeler
Adjustable angle and orientation that locks in place for a strong and steady hold
Universal HD Grip holds phones up to 3.5 in. wide
Magnetic HD Grip holds devices up to 3 lbs.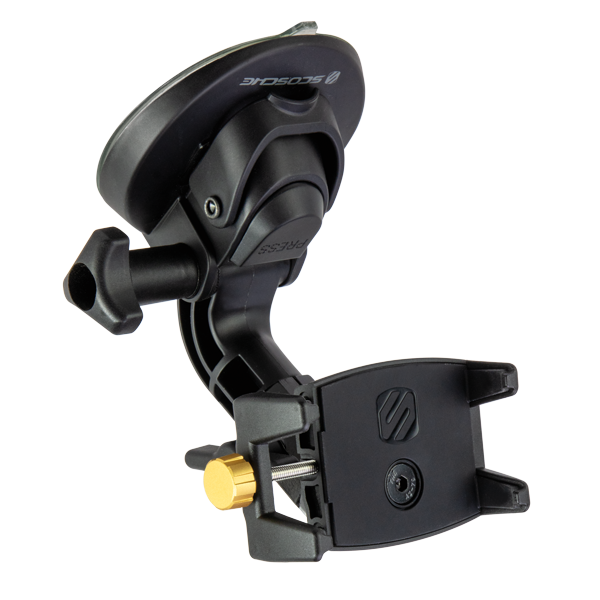 30W USB-C Power Delivery Wall/Car Travel Charger
PowerVolt PD Travel 30
Unique award-winning design with dual fold-out dual plugs so it works in 12V DC outlets and 110V AC wall outlets (or Power strips)
Advanced GaN (Galium Nitride) technology means this compact charger delivers fast charging for all your devices
30W USB-C Power Delivery charges phones, tablets, laptops, cameras and more
Travel light with power. The only charger you need when you travel
A true Travel Charger, it works from 100-240V and can be used worldwide
(with a country- appropriate wall plug adapter)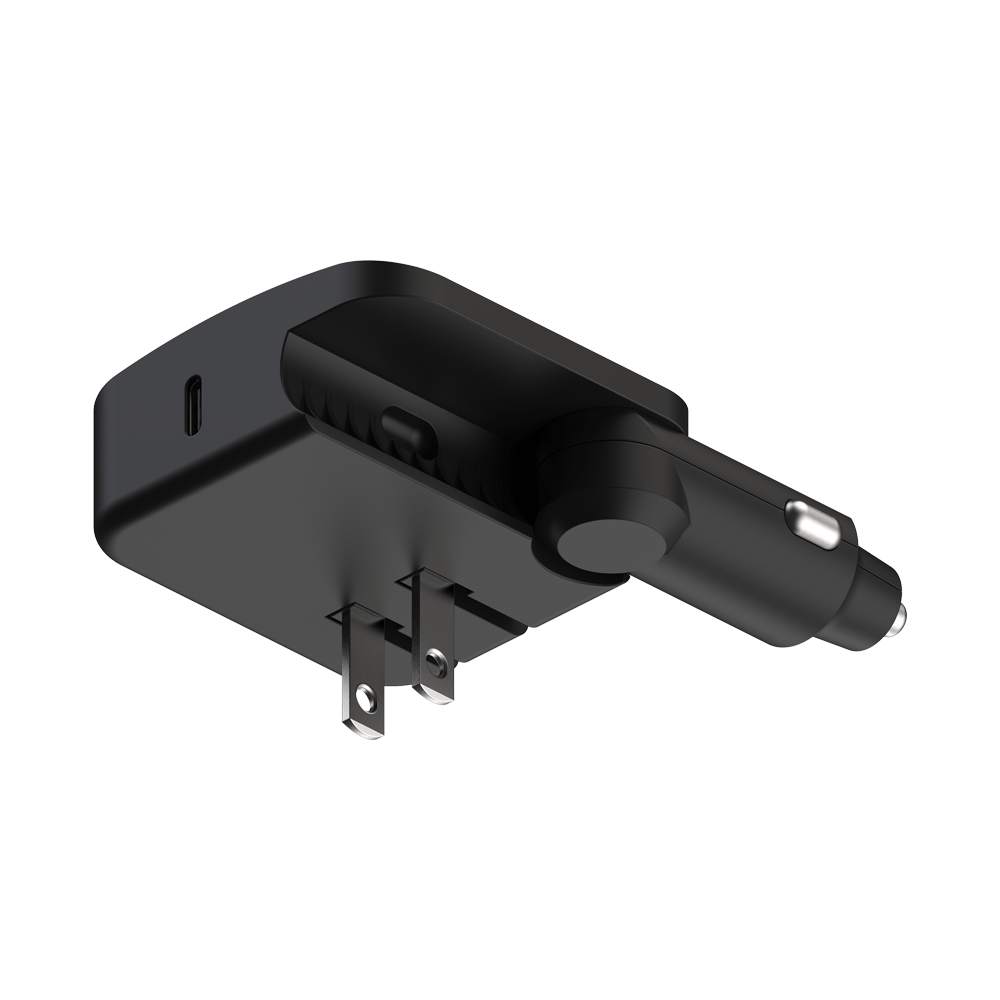 Portable Power Station
PowerUp 32K
Charge multiple devices with: USB-C: 30W Power Delivery (PD) input/ouput; USB-C: 20W PD output;
USB-A: 12W Output; 110V/100W AC Outlet
32,000 mAh/118Wh Rechargeable Lithium-Ion battery and 100W built-in inverter
Built-in LED flashlight, digital battery level indicator, rubberized protective coating, and carrying handle
Independent USB/AC switch design for efficiency, safety and reliability
Includes 20W PD Charger, USB-C Charging Cable, & Carry Case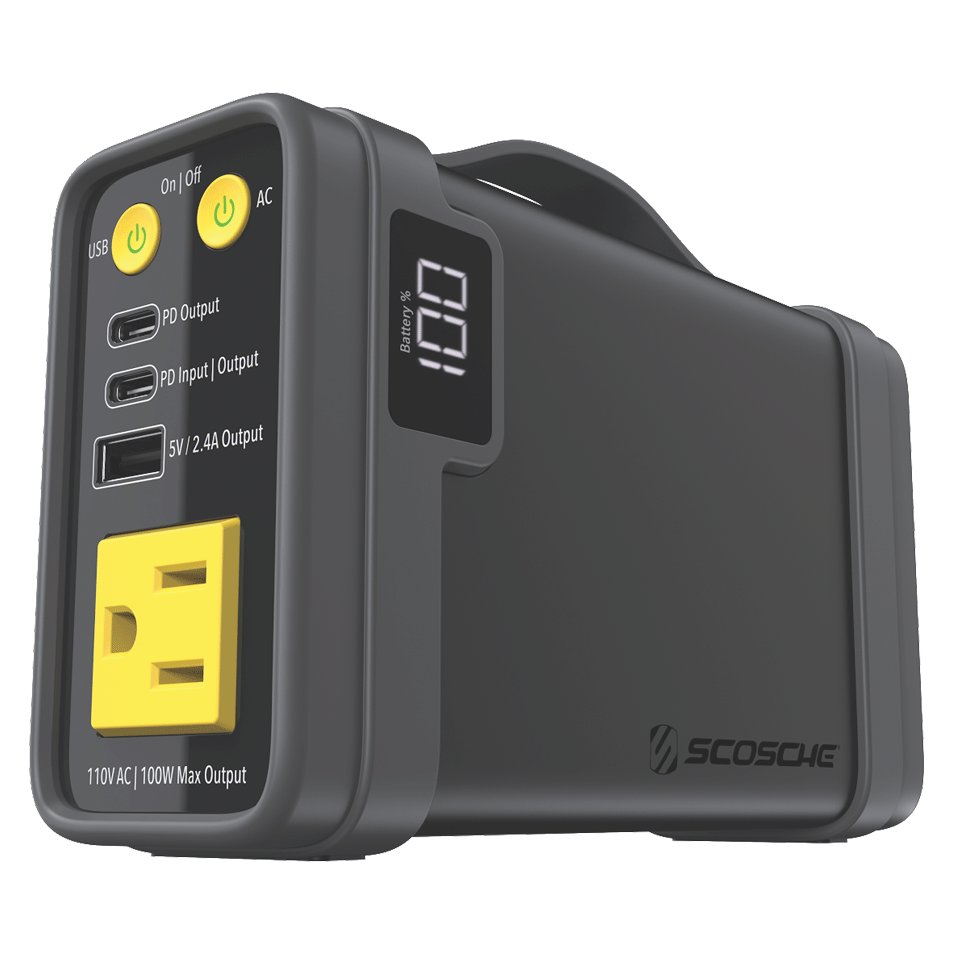 Innovative New Phone Mounts, Including Wireless Charging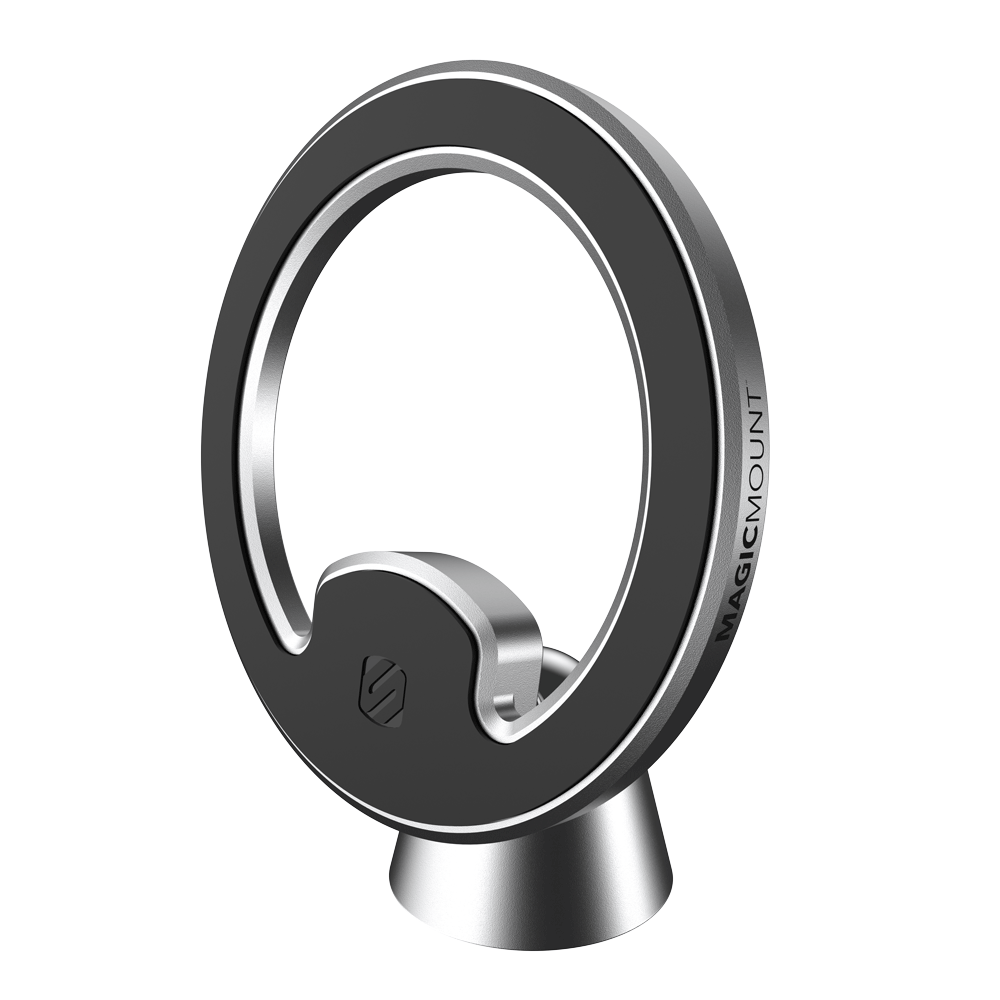 MagicMount Elite MagSafe Compatible Dash Mount
MagicMount Elite2
Compact and contemporary magnetic phone mount is perfect for in-vehicle, home or office
A circle of powerful neodymium magnets perfectly align with MagSafe magnets in iPhone 12 and later, to hold your phone securely
The ball joint smoothly rotates 360° for the perfect viewing angle in any location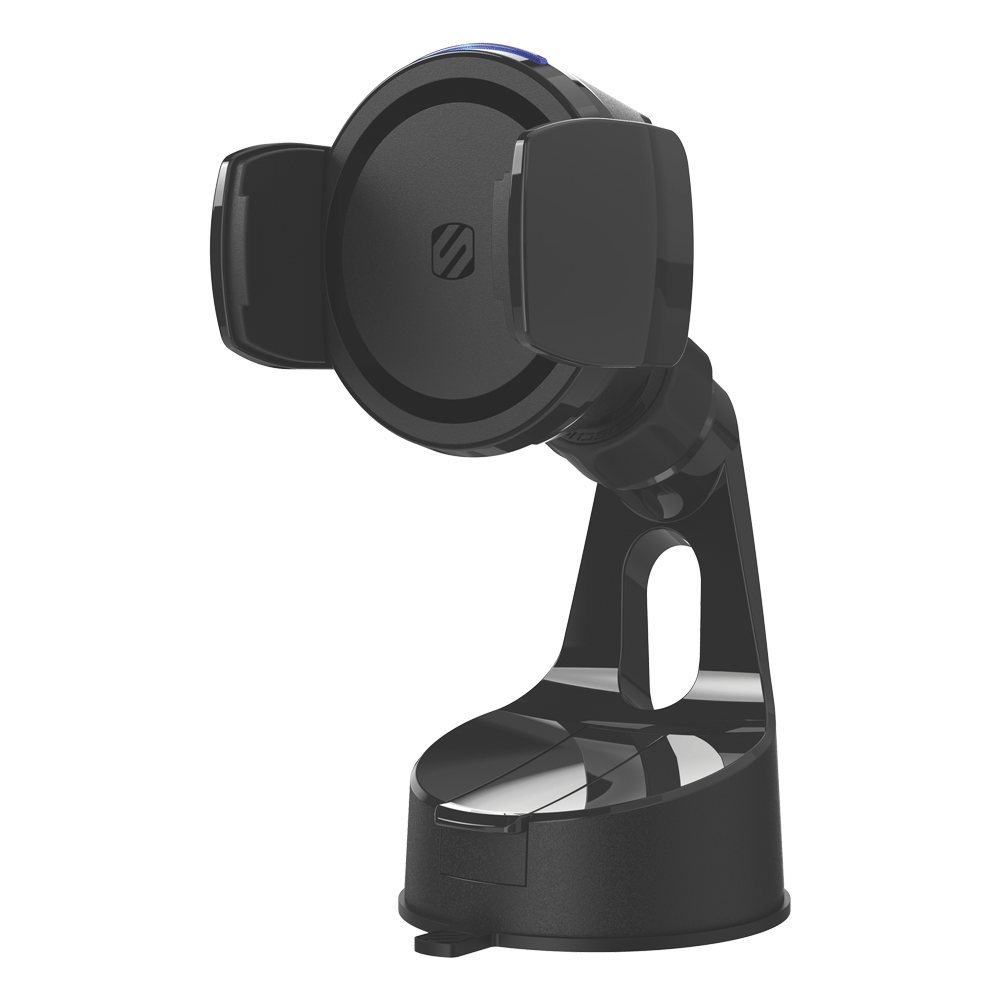 Wireless Charging Auto-Grip Phone Mount
MagicGrip2
When a Qi-enabled phone is placed against the charging head, MagicGrip senses the Qi coil and automatically closes its motorized arms
Auto-Grip ensures the best positioning for optimum wireless charging
Charges at up to 15W and is Wireless Fast Charge compatible with Apple, Samsung and Google Qi-enabled phones
Perfect for in-vehicle, home or office
Ambient light-sensing LED light automatically adjusts to the brightness of the surroundings
Comes with a 20W USB-C PD car adapter and charging cable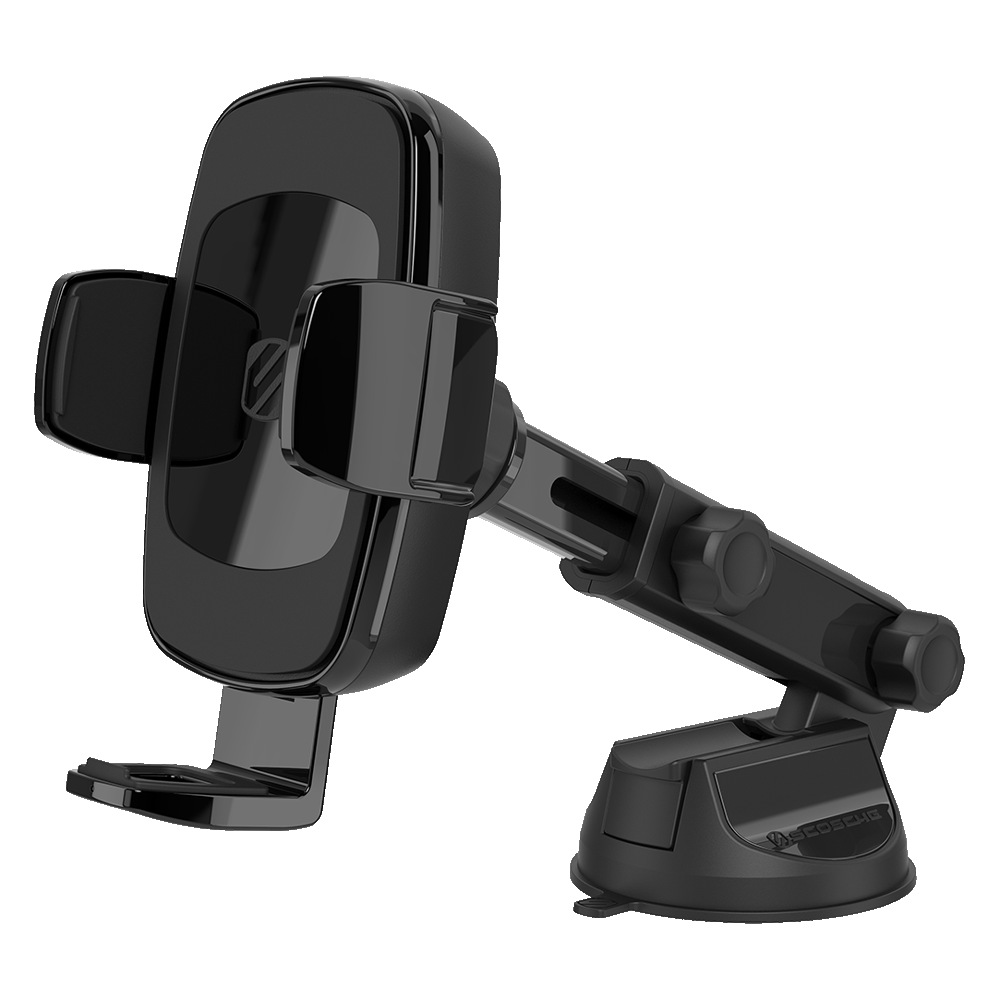 Wireless Charging Universal Phone Mount
Universal Qi
Securely holds and wirelessly charges Qi-eenabled phones
Perfect for in-vihecle, home or office
Includes car adapter with bonus 20W USB-C Power Delivery Charging Port
360° Adjustable head lets you view your phone in portrait or landscape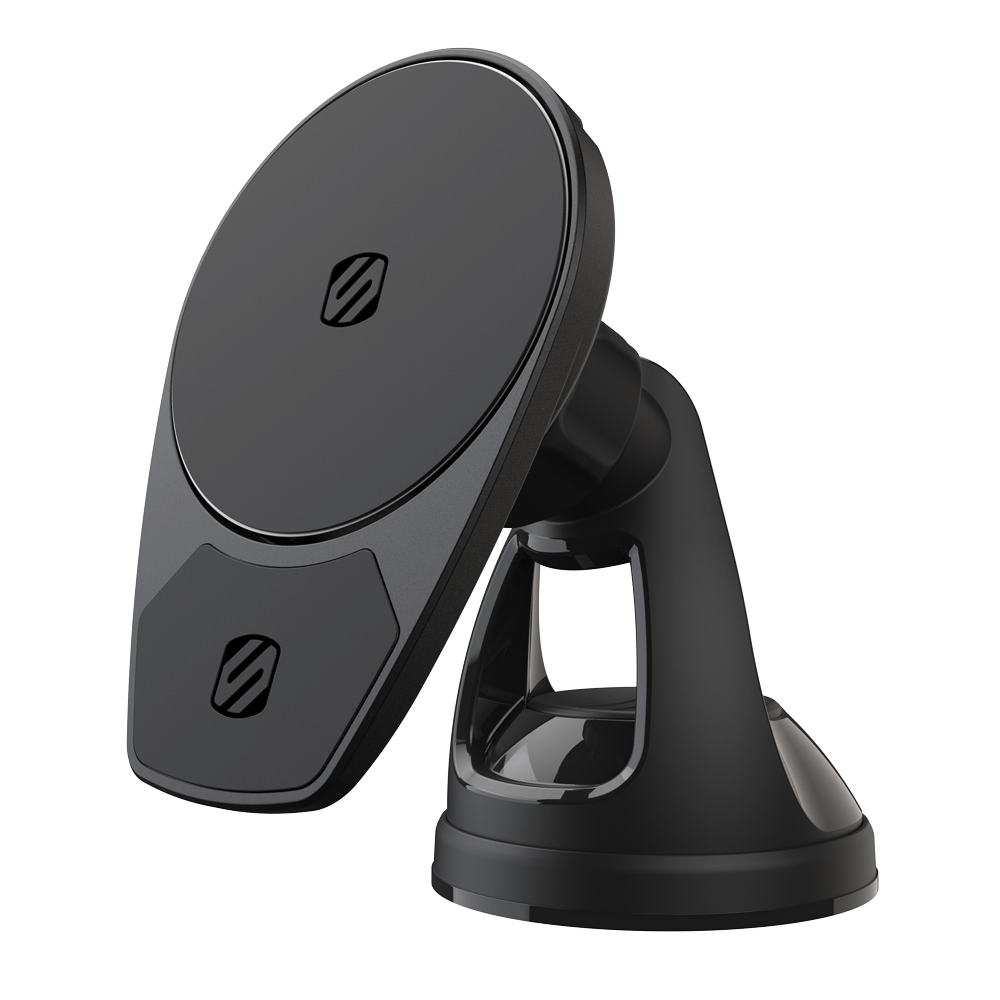 Magnetic Phone Mount
MagicMount MSC
This magnetic mount securely holds a MagSafe Charger (not included), along with an iPhone 12 and later, for safe hands-free use while driving
Perfect for in-vehicle, home or office
360° Adjustable head lets you view your phone in portrait or landscape
Includes car adapter with bonus 20W USB-C Power Delivery Charging Port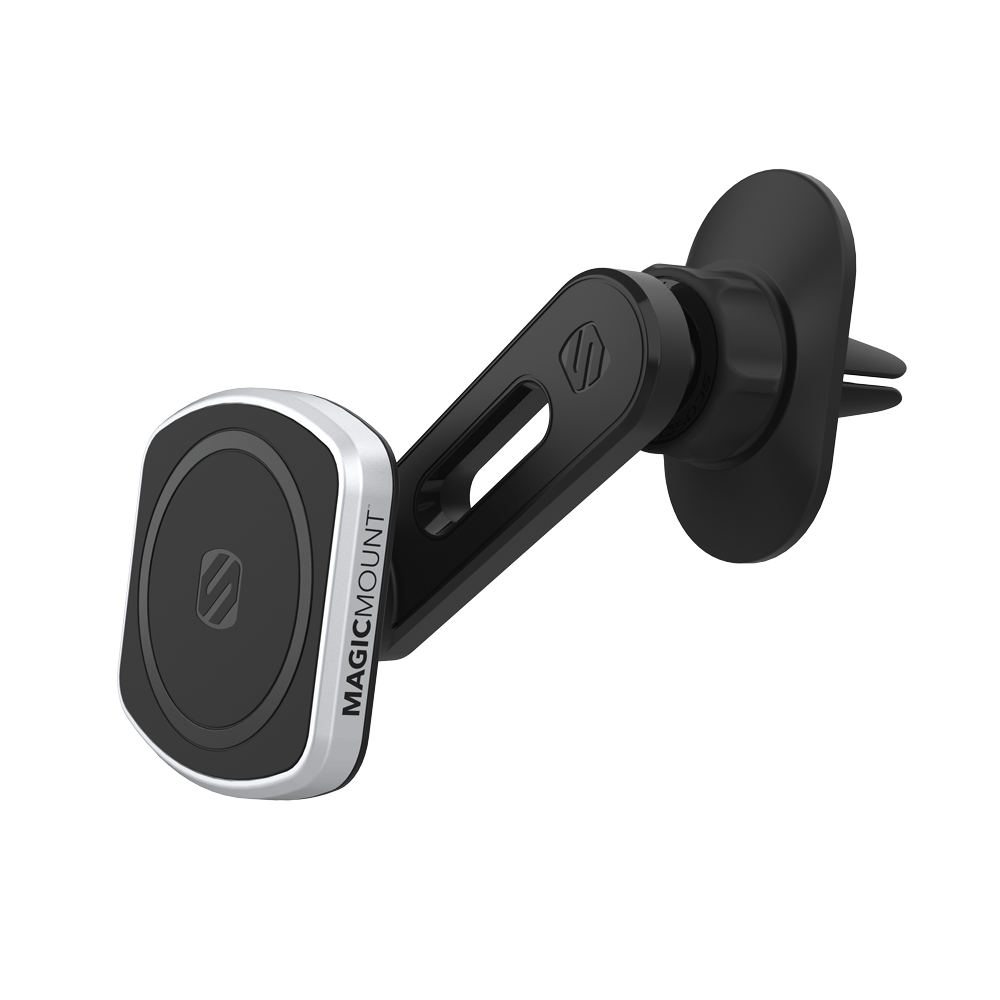 Magnetic Phone Mount
MagicMount Pro2
XL mount-head and powerful Neodymium magnets securely hold phones of all brands and sizes
A circle of magnets inside the mount head perfectly align with and hold MagSafe iPhones
Holds pre-12 series iPhones, as well as Android phones, using one of the included MagicPlates
360° Adjustable head lets you view your phone in portrait or landscape
Swing-Arm options let you move your phone away from the vehicle's vent or stereo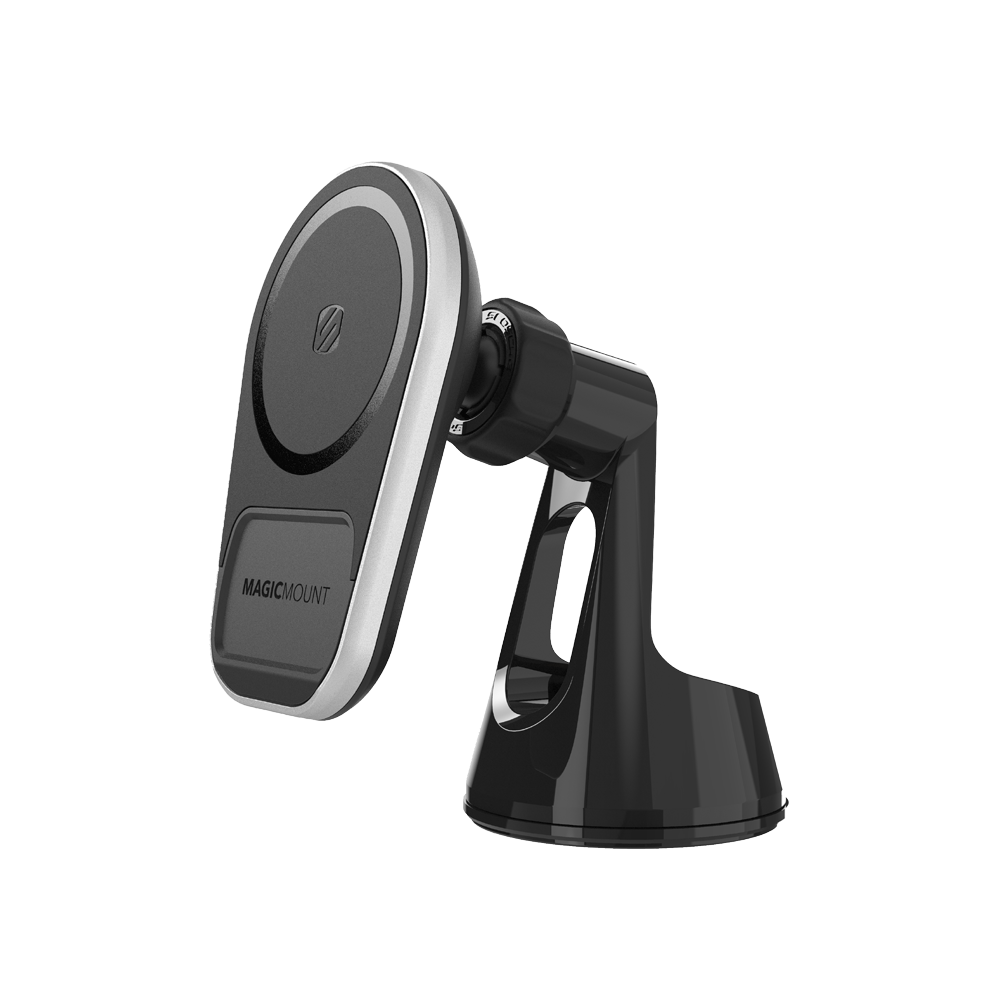 Wireless Charging Magnetic Phone Mount
MagicMount Charge5
Wirelessly Charges MagSafe and Qi-enabled phones
The circle of magnets inside the mount head perfectly align to hold and charge Magsafe equipped iPhones 12 and later
Wirelessly charges Qi-enbaled Android phones and iPhones 8 through 11 with use of the included MagicPlate
360° Adjustable head lets you view your phone in portrait or landscape
Includes car adapter with bonus 20W USB-C Power Delivery Charging Port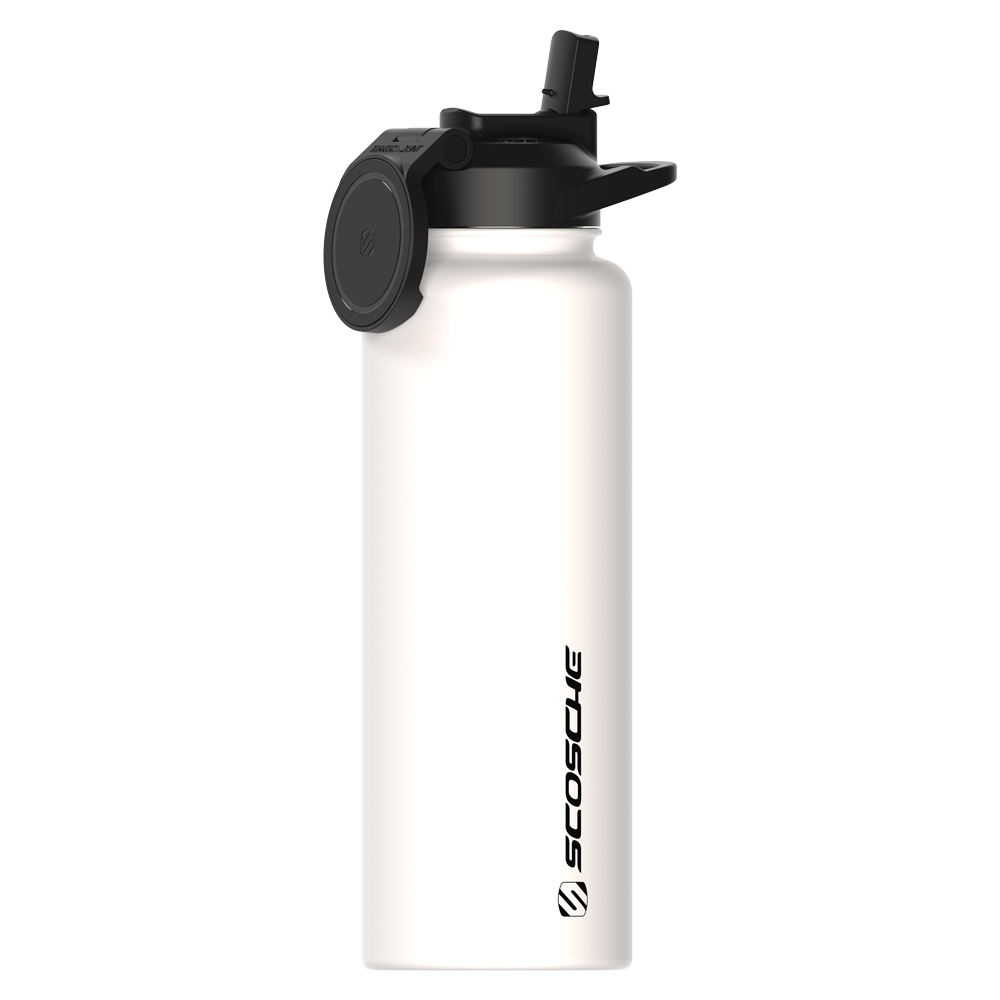 Insulated Water Bottle with Built-In MagSafe Compatible Phone Mount
MagicMount Hydro
Adjustable MagSafe compatible magnetic phone mount holds iPhone models 12 and later
Powerful Neodymium magnets in the mount will also secure your full water bottle to a metal or magnetic surface
Bottle has double-wall vacuum insulation for 12+ hrs (hot) or 24+ hrs (cold) beverage storage
With food-grade stainless steel interior and powder coated external finish, the bottle is BPA-free and bacteria and odor resistant
Place the bottle in your vehicle's cup holder to use as a hands-free phone mount or take anywhere to keep your phone secure and close-at-hand
Premium Charging Cables
and Magnetic Charger for Apple Watch
Right-Angle Premium Braided Cables
StrikeLine RA
Right-angle cable connection reduces strain and is perfect for (phone-based) gaming, or working in a tight space, and provides a low-profile charging option
Built from premium materials: aluminum housing, mylar shield, fiber core and woven nylon jacket
Braided cable provides flexibility, strength and tangle-free durability
Works with all USB-C and Lightning portable devices
Power Delivery compatible for fast charging and rapid data transfer
Available in Black or White in 4 ft, 6 ft and 8 ft lengths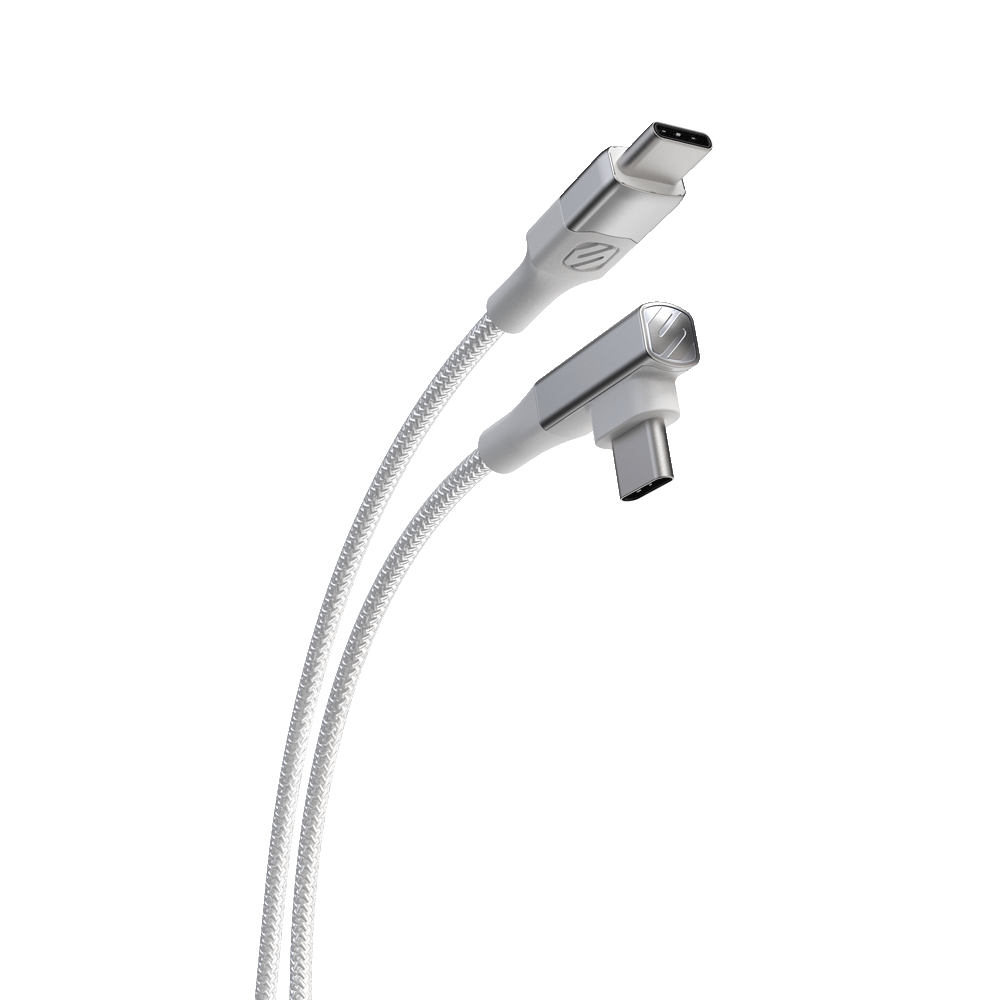 Heavy Duty Premium Cables
StrikeLine HD
Reinforced and extended housing provides strain relief at the crucial point of bending/twisting
Built from premium materials: premium Aluminum housings, Mylar shield, fiber core and a woven nylon jacket
Works with all USB-C and Lightning portable devices
Power Delivery compatible for fast charging and rapid data transfer
Available in Black or White/Grey in 4 ft, 8 ft. and 10 ft lengths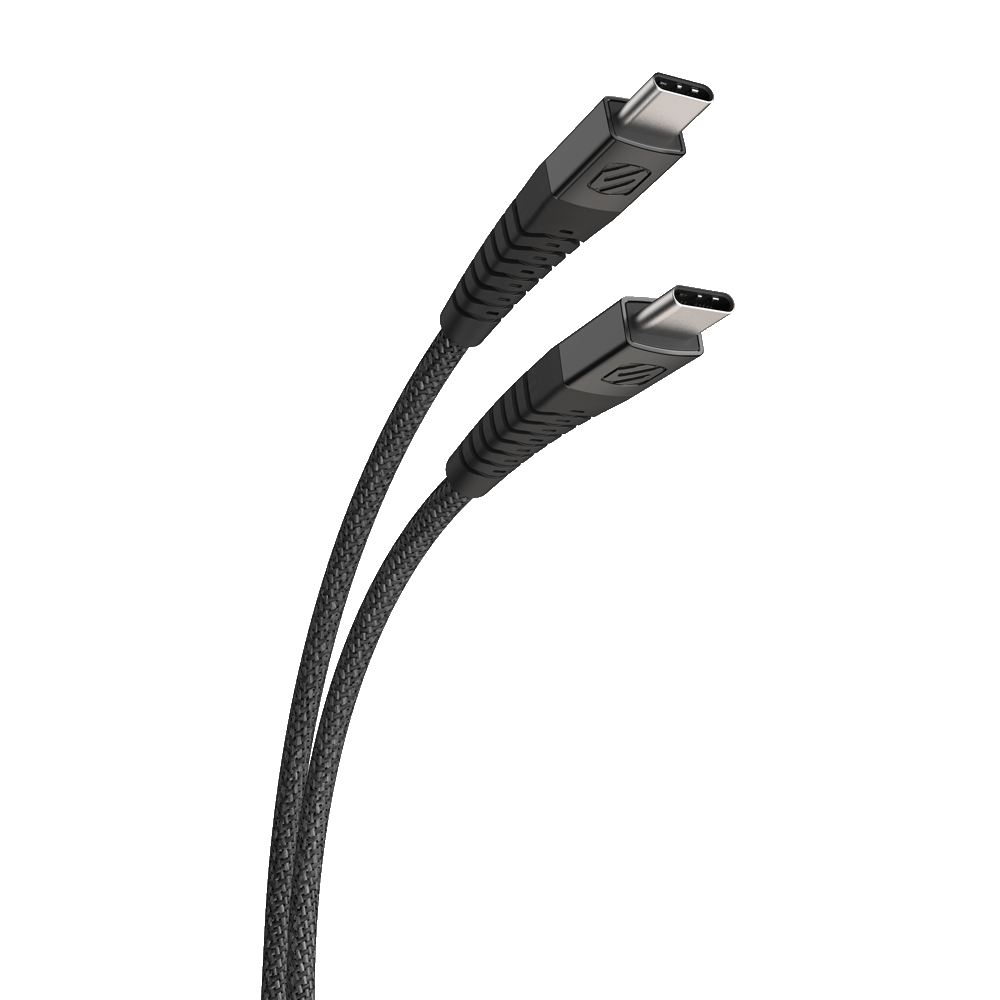 Magnetic Fast Charger for Apple Watch
WatchIt
Made for Apple Watch- certified charger
Compatible with all Apple Watch models
Charges Apple Watch 7 and later up to 33% faster
Attached 4 ft. USB-A premium braided cable provides flexibility, strength and tangle-free durability
Lightweight and resilient aluminum housings surround the charging puck
Perfect for use at home, in the office, or for travel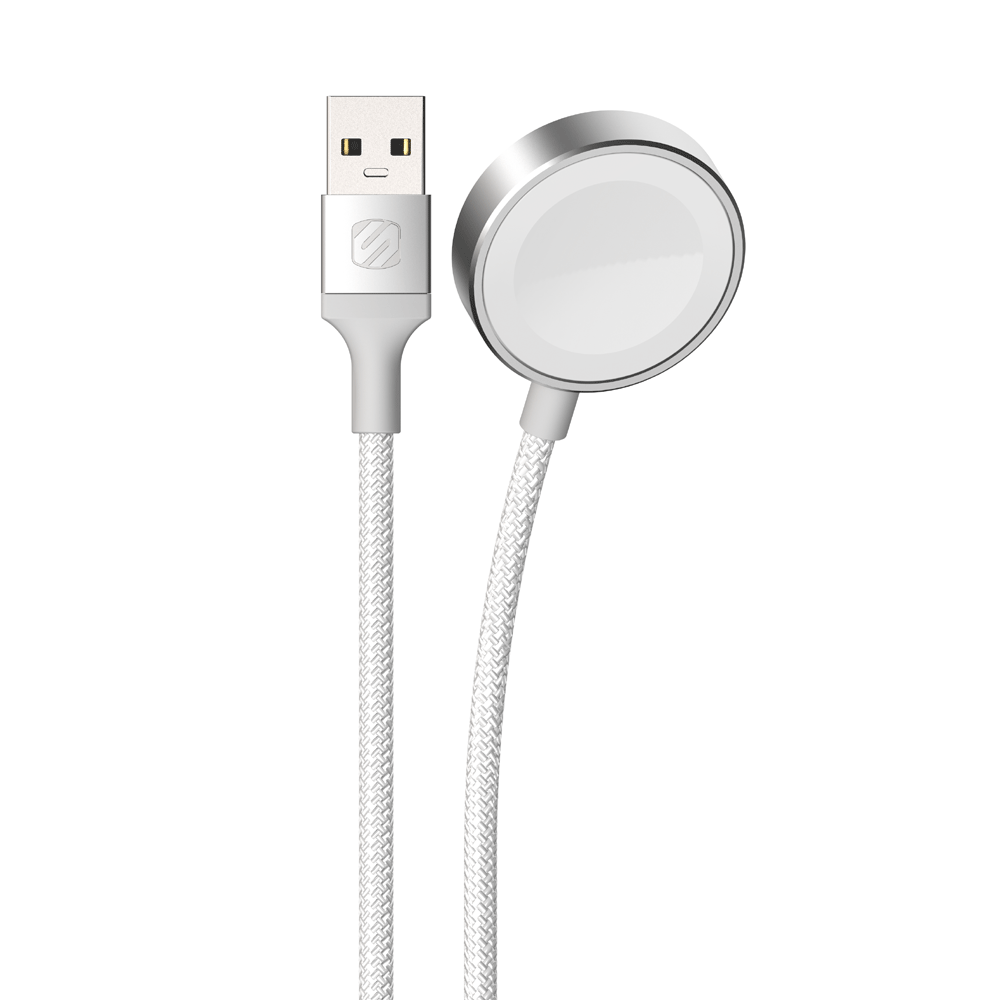 MagSafe Compatible Waterproof Wireless Speakers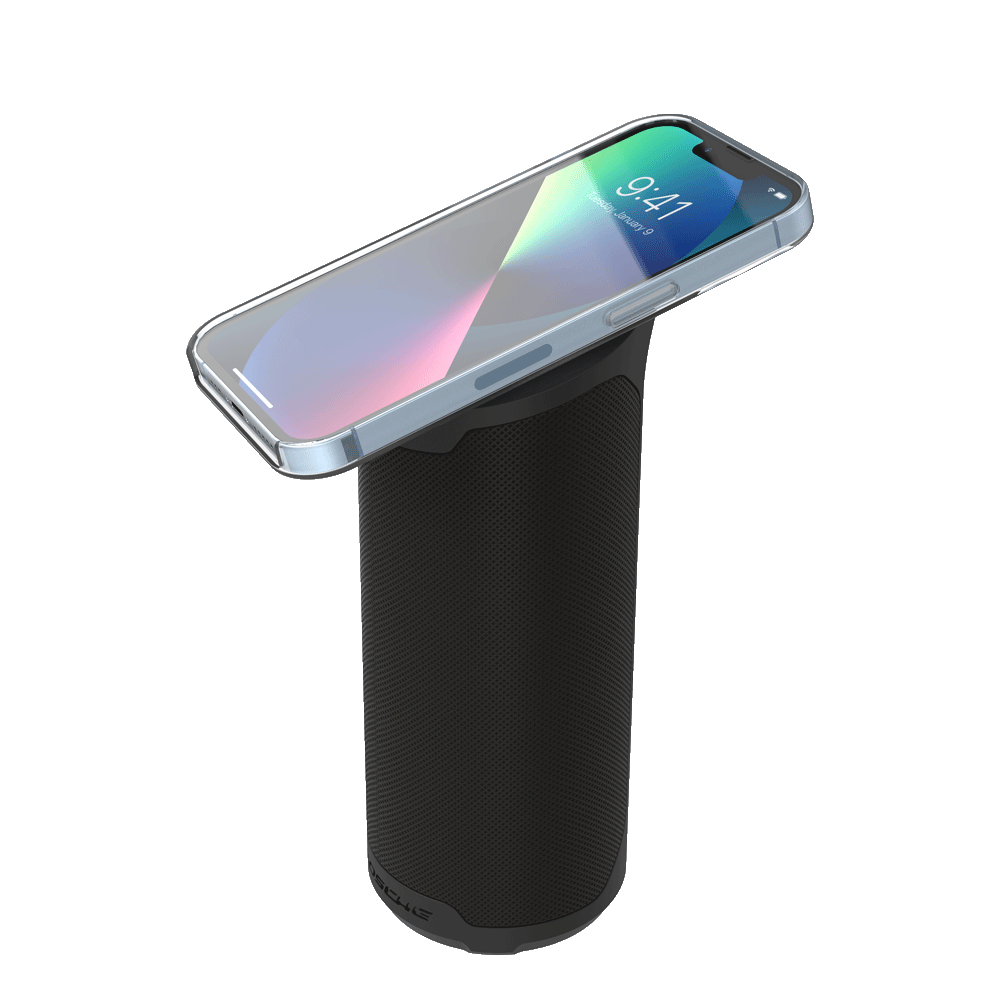 Magnetic Waterproof Wireless Speaker
BoomBottle MS
Magnetic top mount holds MagSafe iPhones and cases
Securely holds iPhone X, 11 & SE & Android phones with (included) MagicRing adapter
Rated IP67 - Waterproof and Dustproof
Bluetooth V5 for a fast connection and low latency
Up to 12 hours of playtime per charge (USB-C to USB-C charging cable included)
MacWorld – "CES 2022: The coolest gadgets for your iPhone and Mac. Smartphone accessory maker Scosche has unveiled a pair of unique speakers that take advantage of Apple's MagSafe mechanism for the iPhone 12 and iPhone 13."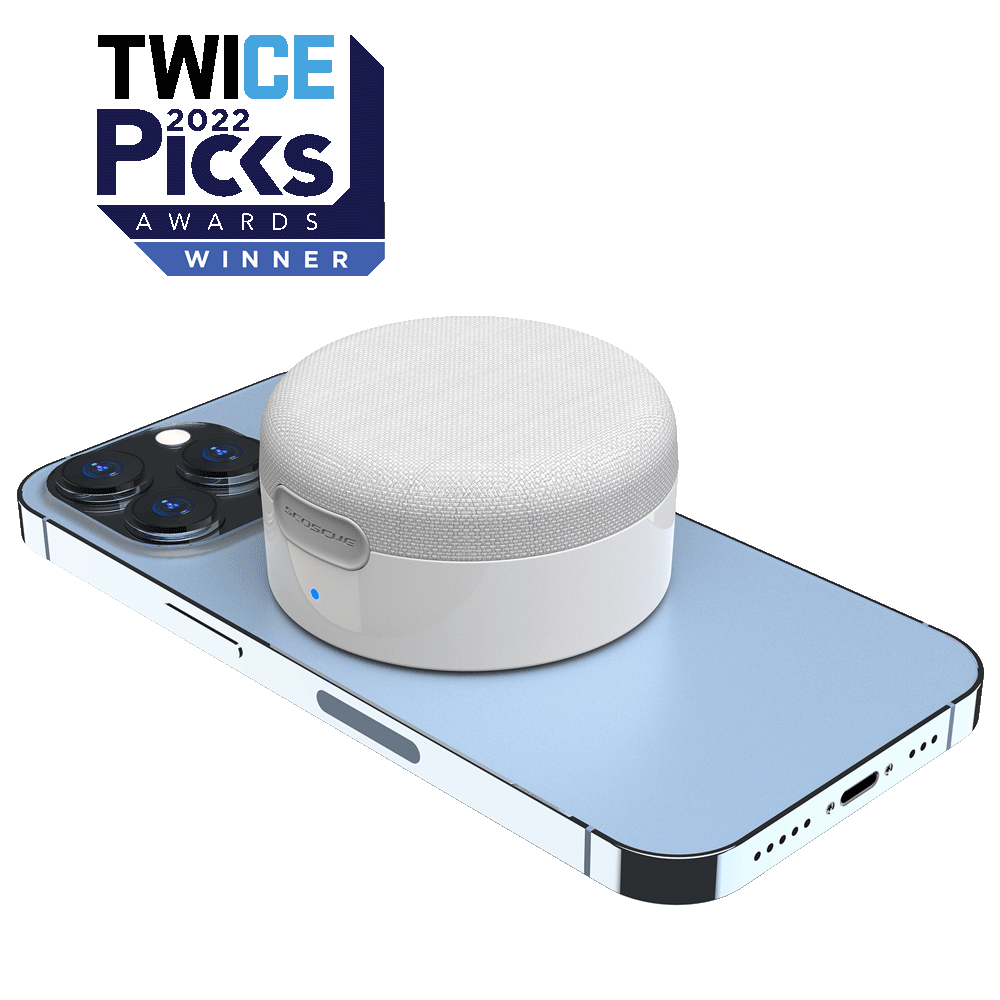 Compact MagSafe Compatible Magnetic Wireless Speaker
BoomCan MS
Attaches* to Apple MagSafe iPhone models 12 and later.
Bluetooth 5.3 delivers a fast connection
Pair two BoomCan MS speakers to deliver a true wireless stereo sound
Can be used as a convenient kickstand for your iPhone
Up to 5 hours of playtime per charge
IP67 rated waterproof and dustproof design
*Pairs with iPhone Models X - 11 and SE, and Android phones, but does not attach magnetically
MacWorld – "CES 2022: The coolest gadgets for your iPhone and Mac. Smartphone accessory maker Scosche has unveiled a pair of unique speakers that take advantage of Apple's MagSafe mechanism for the iPhone 12 and iPhone 13."
Smart High Definition Dash Cam with GPS
SafeTech Camera One
WiFi, App-enabled Smart Dash Cam with integrated GPS
Full 1080P HD Sony Starvis Image Sensor for superior night vision
Powered by a supercapacitor to provide greater durability, reliability, heat-resistance, safety and longevity versus a regular rechargeable battery
Charges almost instantly and offers superior power storage and faster delivery of power as needed
32 GB Micro SD (included) and up to 256 GB (compatible)
Compact size does not block view and easily attaches to windshield with (included) peel & stick automotive grade adhesive