Dual-Port USB-C® Car Charger
Compatible with iPhone® 8 and later
For other devices please see Compatibility tab
• Power Delivery 3.0 Charge With PPS
• Dual Device Charging For All Your Devices
• Certified USB Fast Car Charger
• LED Power Indicator
• Built-In Protection Circuitry
U.S. Patent No. D958,087
other U.S. & foreign patents pending
Dual USB-C Charger for Cars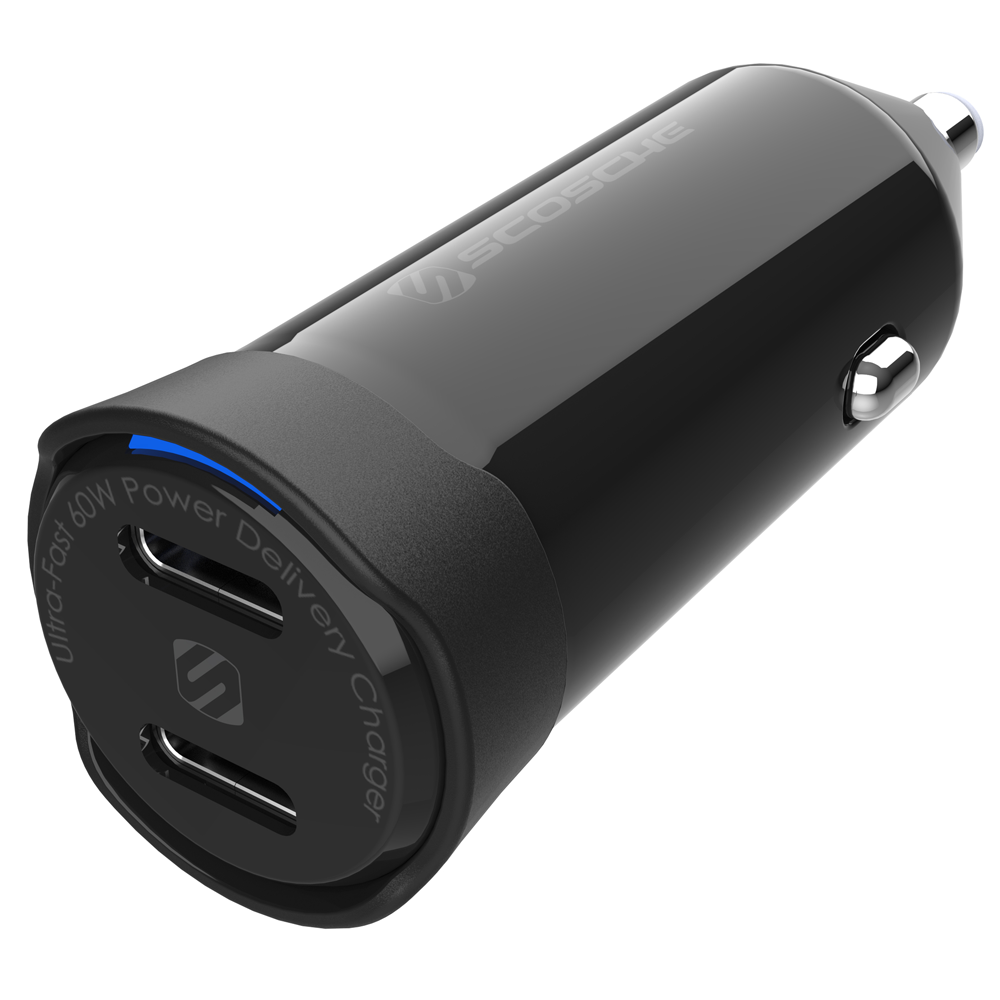 Features
---
PowerVolt PD60
Each Type-C port provides up to 30-Watts of power to fast charge all your devices such as an iPhone, iPad Pro (USB-C version), tablets, small laptops USB-PD or standard USB-C devices.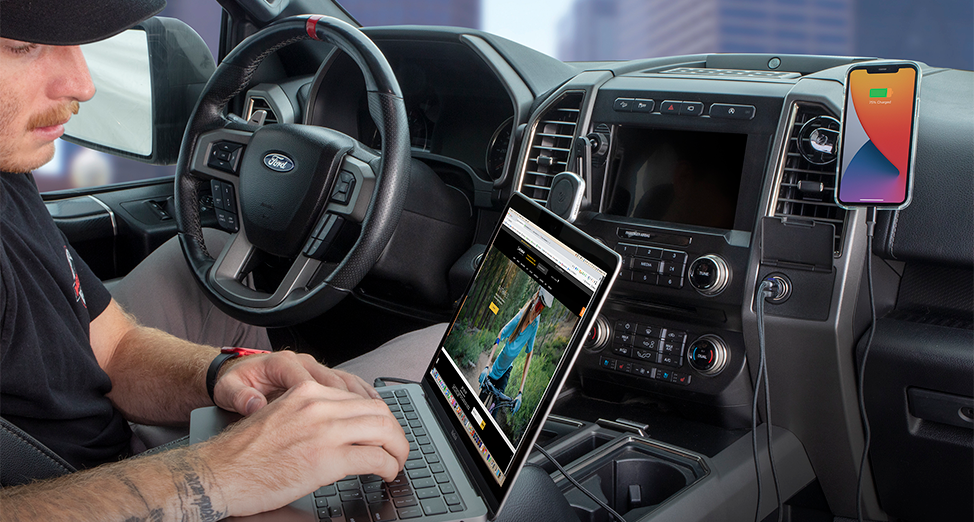 ---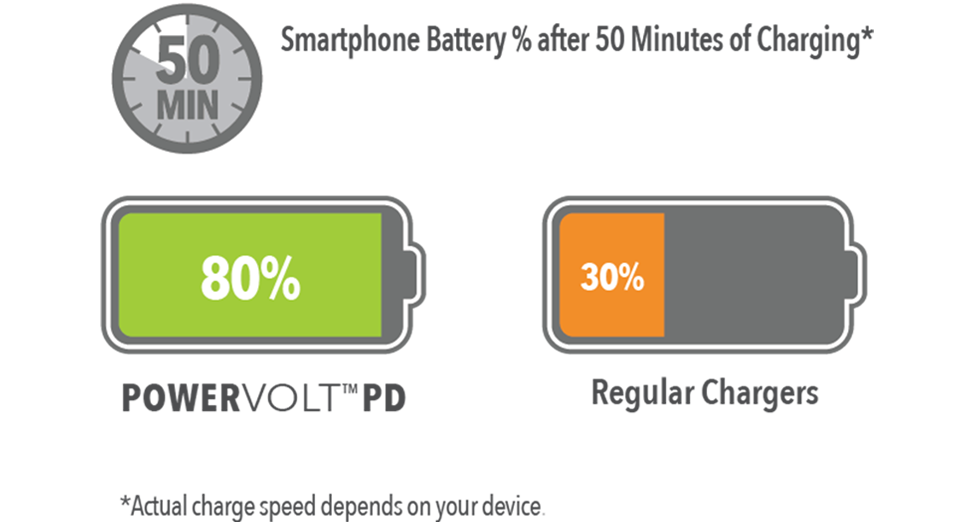 Charge 4X Faster
Delivers incredibly fast charge of up to 4 times faster than a standard 5W USB charger to your USB-C device. Compatible iPhone devices charge up to 50% in as little as 30 minutes. Compatible with fast charging for PPS devices.*
*Speed when compare to standard 5W charger.
Smart Phone
And other Power Delivery enabled Android Smartphones
Tablet
And other Power Delivery enabled Android Devices