MagicMount™ Charge OEM Direct Fit
2011 - 2013 Dodge Durango
Sale
$29.99
Regular Price
$79.99
• Up to 10W of wireless charging power
• Qi Certified
• Foreign object detection
• Powerful neodymium rare-earth magnets are 100% device safe
INCLUDES: (1) Qi Wireless Charger, (1) 2011 - 2013 Dodge Durango OEM Cradle, (1) Installation Harness, (2) MagicPlate Options
Dodge Duango Wireless Charger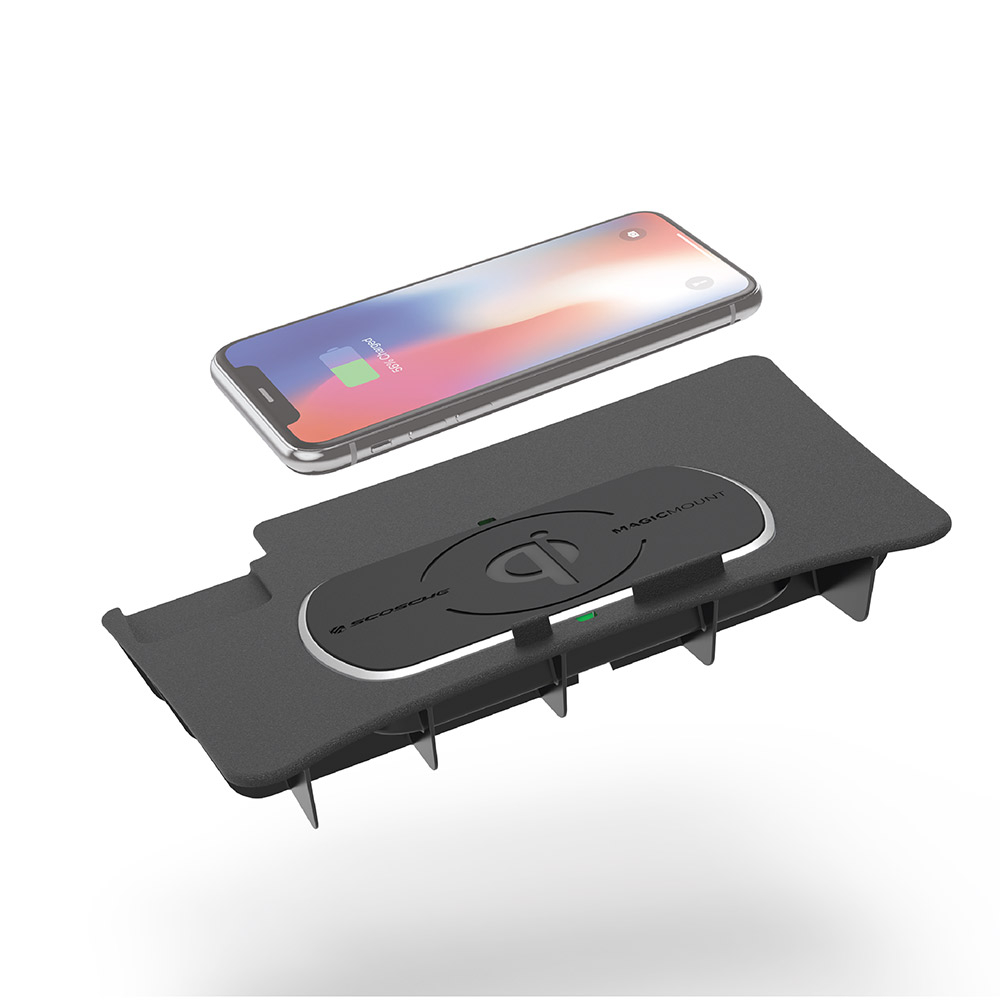 Features
Qi Certified, the symbol for Safe, Reliable Wireless Charging!
Wireless charging's rapid ongoing growth has led to some poor-quality and low performance products being introduced that could also be unsafe. Qi Certified products, like our universal wireless car charger, have been thoroughly tested by independent laboratories to ensure their safety, compatibility and energy efficiency. Our products are designated as "Qi Certified" by the Wireless Power Consortium. Others may use terms like Qi compliant, Qi compatible and Works with Qi, but these terms are not the same as Qi Certified and products using such terms have not undergone Qi certification testing.
What is Qi (pronounced "chee") wireless charging anyway?
First off, it's the global standard for smartphone wireless charging. Wireless charging functionality is finding its way into millions of devices. Wireless charging uses electromagnetic fields to safely transfer power from a transmitting source (in this case the MagicMount Charge unit) to a receiving device (built into Qi-enabled smartphones or available as an add-on via battery covers, receivers and more) for the purpose of wirelessly charging the device's battery.
SScosche has combined the latest Qi wireless charging technology with our #1 Mount Brand for the ultimate magnetic Qi charger solution in hands-free magnetic mounting and wireless charging.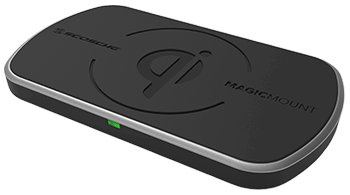 Apple® & Samsung™ Wireless Fast Charge Compatible
The Scosche UQ01 wireless magnetic charging mount delivers up to a blazing 10W of charging power, making it compatible with Apple and Samsung Wireless Fast Charging.
Powerful 100% Device Safe Magnetic Contact Point
Not only do these wireless magnetic charging mounts deliver fast wireless charging, they also provide a point of magnetic contact for a solid hold from powerful, rare-earth, neodymium magnets.
Foreign Object Detection
Advanced safety features like Foreign Object Detection safeguards your device from overheating and becoming a potential fire hazard.
Specs
Qi Wireless Charger
10W Charge Output
2 MagicPlate Options
Installation Harness
OEM Cradle
Smart Phone
And other Wireless Charging Smartphones