Delta 1F-2M Twisted Multi-Core Y-Adapter
Twisted Multi-Core Y-Adapter
• Multi-Gauge Flux Tinned OFC Conductor Core for balanced response, optimal signal transfer and corrosion resistance.
• Double-Twisted Shield Construction for high noise rejection and excellent sound quality.
• Compact 2-Channel Design with Heavy Duty Jacket for environments up to 220° F and Nylon Braided Sleeve for superior durability.
• Split-Tip Center Pin and Segmented Shield for maximum contact and connection reliability with Metal Micro Barrel Design for enhanced precision, convenient grip and installation in tight spaces.
• Extended Strain Relief Sleeve for long-term durability.
Multi-Core Y-Adapter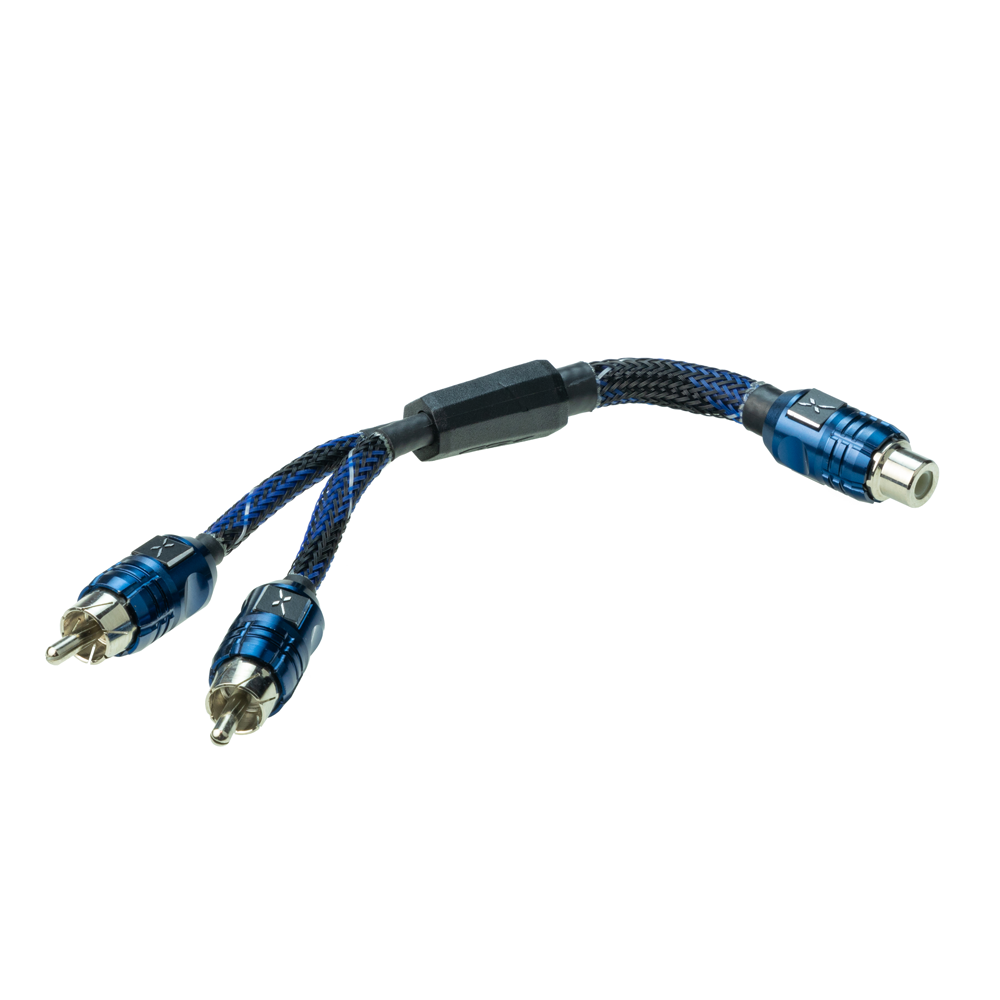 Features
EFX Delta RCA Audio Cables with Accuflow Technology.
Accuflow technology means the twisted cores use different wire gauges to limit distortion in the high frequencies from the low frequencies. The result is a cleaner overall sound with low distortion and balanced frequency response. Great for audiophiles and anything HiRes Audio. EFX Delta RCA Audio cables incorporate double twisted pair and shielded for maximum audio quality while rejecting EMI related (radiated) noise.
EFX Delta RCA Audio cables are available in 2, 4 and 6 Channel options from 1.5' to 25' lengths.