PowerVolt™ Power Delivery
Dual 18W USB-C Car Charger
Sale
$12.99
Regular Price
$29.99
Compatible with iPhone® 8 - iPhone 12
For other devices please see Compatibility tab
• Dual 18W USB-C Port Featuring Power Delivery 3.0 For Incredibly Fast Charging Speed
• Up to 70% Charge in 30 Minutes
• LED Power Indicator
• Overcharge Prevention
Features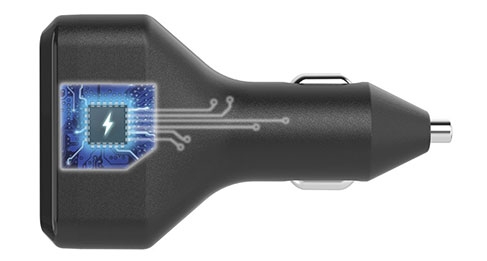 Overcharge Prevention
The built-in circuitry protects your device from over charging and overheating and is completely safe for less powerful devices. Delivers fast charge speed to your Power Delivery 3.0 equipped device up to 3 times faster than a conventional USB wall charger.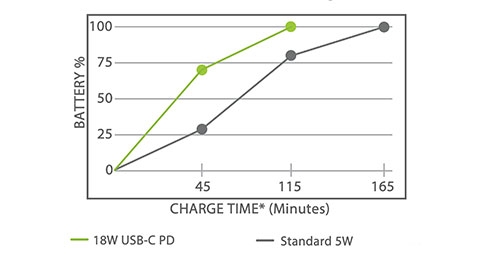 Charge with up to 3X the Power!
Powerful compact convenient and will power your smartphone tablet and more up to 70% capacity in 30 minutes through the single 18W output. Its optimized charging circuitry will not cause harm to less powerful devices.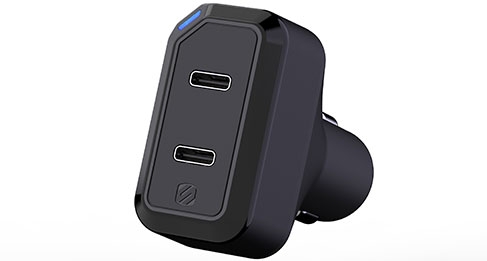 Dual Device Charging
Charge two of today's latest smartphones and tablets at the same time in your vehicle with up to 18-Watts of power per port.
Specs
Dual 18W USB-C Charger
Power Delivery 3.0
Smart Phone
And most Android Smartphones with USB-C ports
Tablet
And most Android Devices with USB-C ports