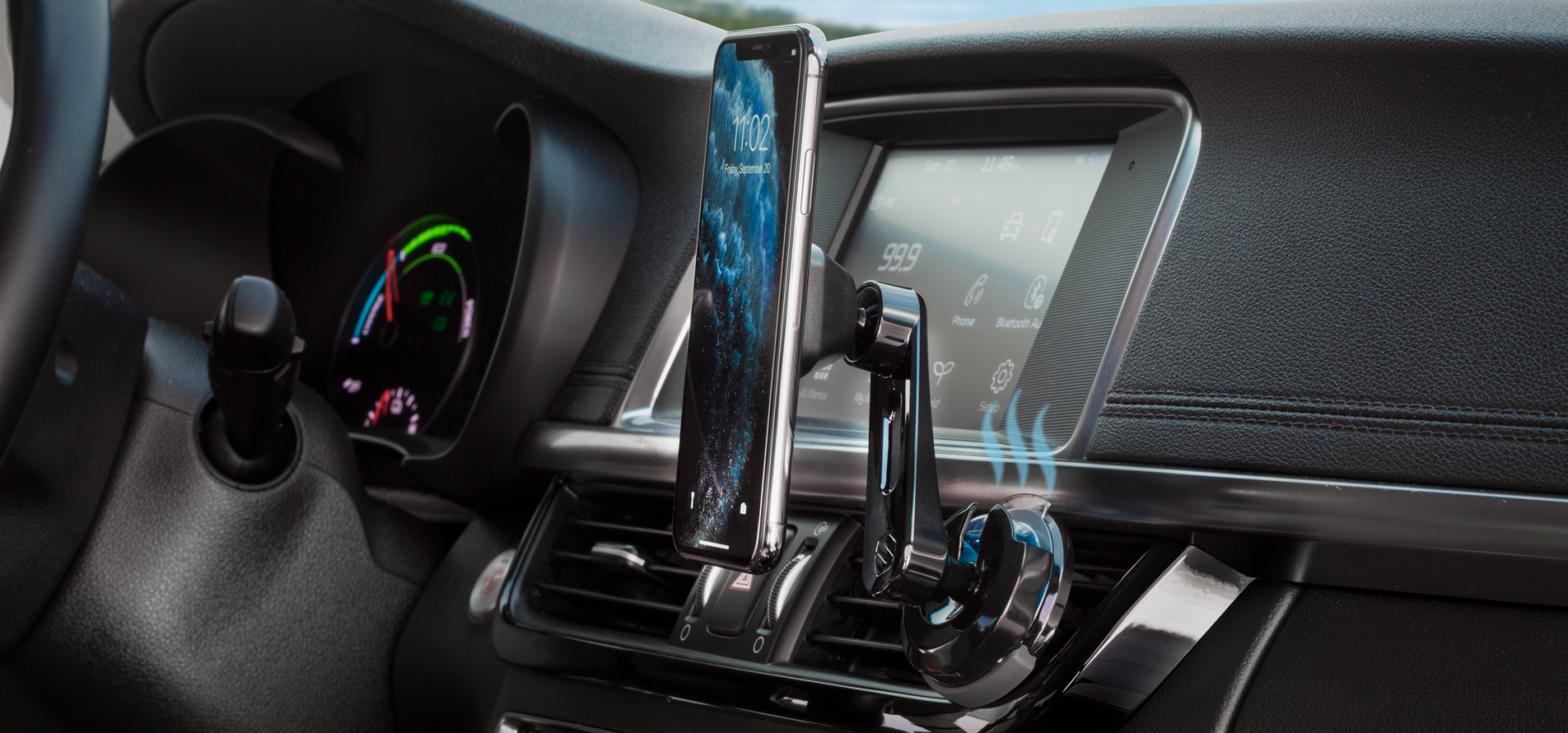 Fresche™ Mounts are the
Ultimate Multi-Taskers, they:
• Hold your phone securely within easy view and reach
• Use airflow from your vehicle's vent to disperse air freshener
• Keep your dashboard neat and uncluttered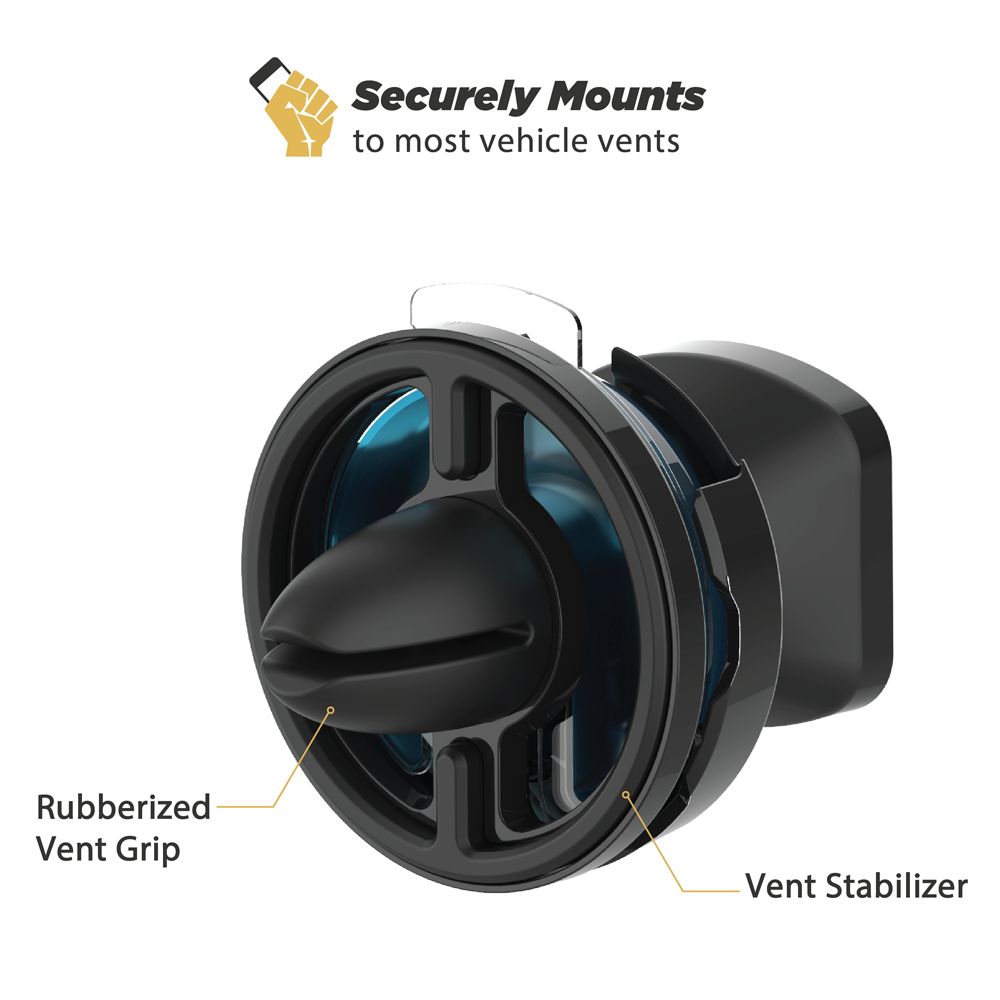 ---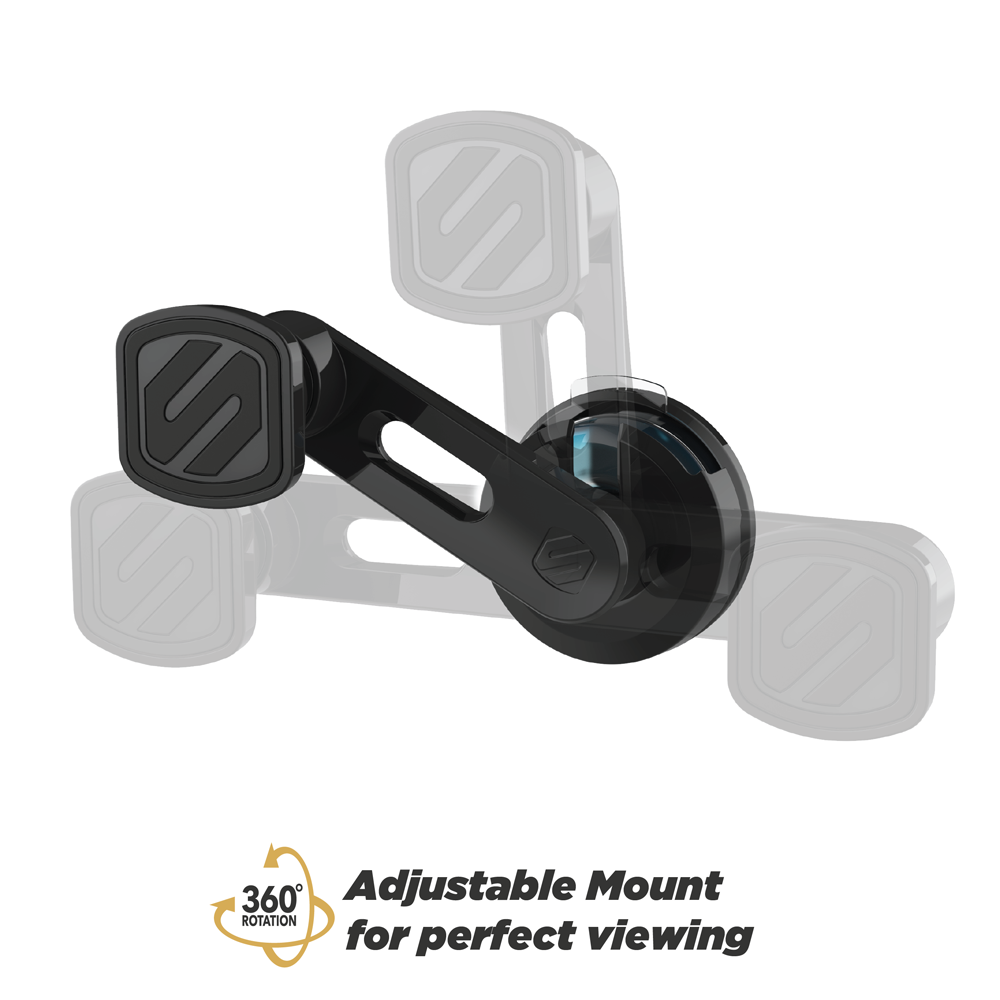 Patent Pending FreeFlow™ Design:
• First vent mount with open design that lets air flow through
• Fresche Swing-Arm mounts have an articulating swing-arm to move your phone away from the vent
• Fits most vehicle vents
---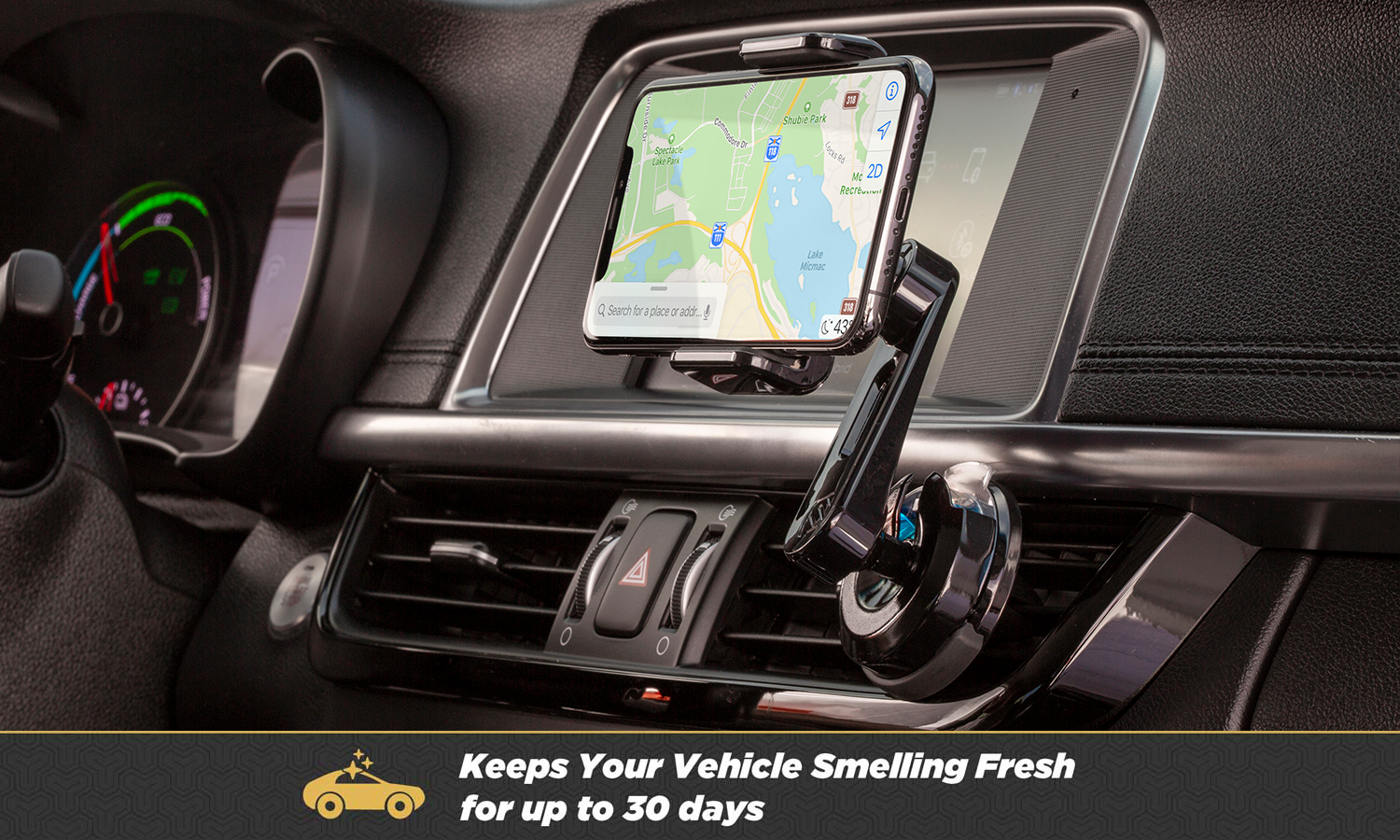 • Fresche air freshener cartridges fit neatly and securely into the base
• The airflow from the vent distributes air freshener scent throughout your vehicle
• Fresche cartridges last up to 30 days
Choice of Mount Types:
• MagicMount™ with 100% device-safe Neodymium magnets or traditional Universal Grip mounts
• Both Magnetic and Universal mounts come in either regular or swing-arm versions
• All models hold your smartphone securely while you drive and have 360-degree adjustable heads for multiple viewing options
• Our sense of smell is the most evocative of the five senses and the right scent can improve your mood and that of your passengers
• Pick from the fragrance selection shown below
• Fresche air freshener cartridges are universal and fit all Scosche Fresche mounts
Coming Soon!
Qi Wireless Charging Fresche Mounts.
The Fresche Scent Club, with auto-ship option for replacement cartridges.