At Scosche we design our products to help people live, work, travel and enjoy their lives by staying connected, powered, entertained and safe. We seek to keep our planet safe, viable and vibrant too. Inspired by our naturally beautiful location in coastal California, we're committed to protect, preserve and celebrate the blessings of the earth through our people, processes and products.
We believe it is not only possible, but desirable, to conduct business in an ethical, legal, and thoughtful manner. From maintaining an ethical supply chain, reducing eWaste, facilitating recycling, eliminating plastic packaging, and supporting global reforestation, Scosche strives to be a responsible, and kind, global citizen.
Scosche is pleased to support a number of local, national and global foundations, programs and causes, including:
• Alzheimer's Association
• Autism Speaks
• Captivating International
• Casa Pacifica
• Eden Reforestation Projects
• Food Share of Ventura County
• Forever Found
• Friends of Costco
• MADD
• National Breast Cancer Foundation, Inc.
• Port Hueneme Little League
• Surf Happens
• The Salvation Army
• The Young & Brave Foundation
• Will Golf 4 Kids annual charitable event
• Various local schools and school district sports teams
Scosche is committed to achieving a number of specific, and measurable, sustainability goals designed to reduce our environmental impact. These sustainability goals are based on the 3Rs model of: Reduce, Recycle, Reuse, plus one more R – Reforest.
We encourage you to join us in this effort by always recycling packaging, as well as appropriately disposing of batteries and all other electronics at their end of life. In addition, we ask that you purchase your consumer electronics thoughtfully and consider opting for chargers, cables, power banks, etc. that work with more than one device.
In 2022 Scosche partnered with Eden Reforestation Projects to fight climate change and alleviate global poverty.
The mission of Eden Reforestation Projects is:
"To offer the dignity of fair employment to people living in impoverished communities, who become transformational agents of global forest restoration."
Eden works with local communities to restore forests on a massive scale, thereby creating jobs, protecting ecosystems and helping mitigate climate change.
Scosche's initial donation to Eden funded the planting of 6,667 trees and provided 100 work days. At maturity each tree will annually absorb approximately 22 pounds of carbon dioxide per year. Scosche intends to make an annual donation to Eden Reforestation Projects.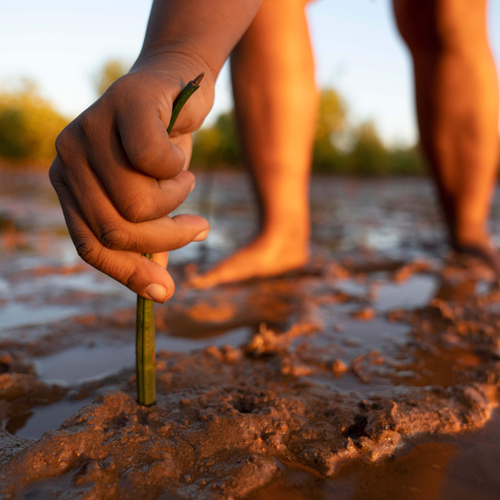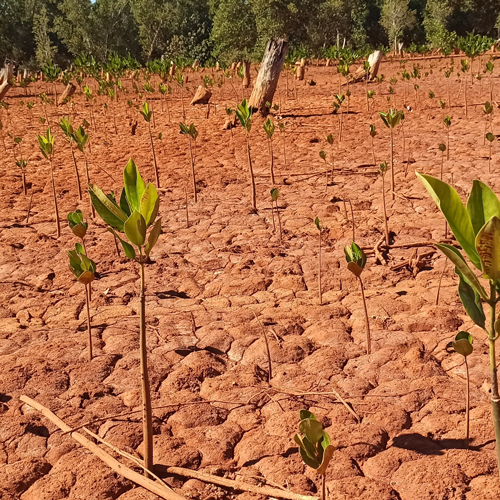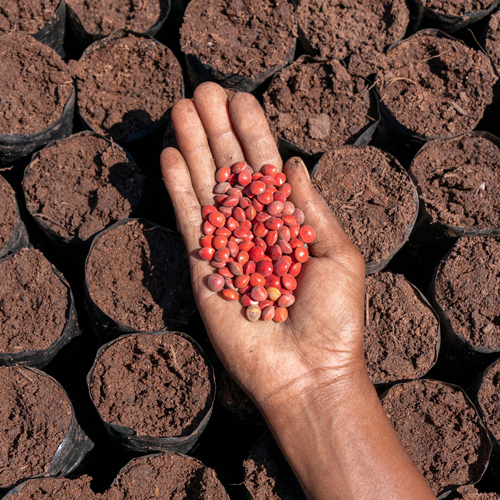 Recycle

In 2021-2022 working with 3rd party industry recyclers:
78 Tons of cardboard was sorted and recycled (equivalent of 245 metric tonnes of CO2).
1.2 Tons of eWaste was sorted and properly discarded or recycled (equivalent of 3 metric tonnes of CO2).
1.2 Tons of copper wire recycled (equivalent of 5.4 metric tonnes of CO2).
0.8 Tons of battery products sorted and properly disposed.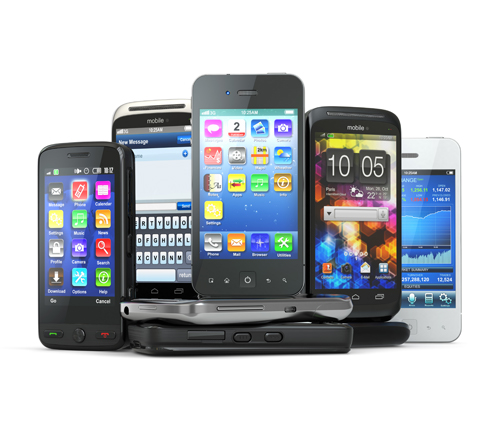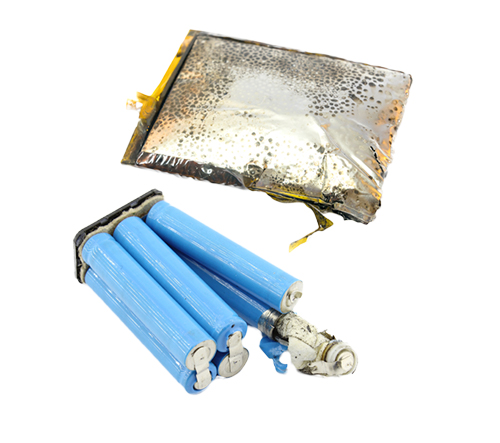 Reuse
We encourage donation of electronics that are still in good working condition to local schools, retirement homes or community centers.
Scosche operates an in-house product take-back and refurbishment program to convert and re-use B-stock items.
We design, develop and produce high quality, longer-lasting accessories to minimize energy use and provide a longer product life cycle. By making thoughtful purchases and recycling, you can help us minimize (or eradicate) the amount of eWaste going to landfills.
In 2021-2022 Scosche's refurbishment program diverted more than two tons of products from the eWaste stream.
Reduce
We have already significantly reduced, and are working towards completely eliminating, plastic from our product packaging.
We have eliminated the use of Polyethylene Terephthalate (PET) blister-trays in all newly developed car and home chargers, cables, and earbuds.
We have reduced, and continue to remove, metal and magnet closures from product packaging.
We operate our Scosche Headquarters (offices and warehouse) in Oxnard, California using 100% renewable energy.
In 2021 Scosche purchased 360,000 kWh of renewable energy.
SUPPLY CHAIN DISCLOSURE
Scosche Industries is required by The California Transparency in Supply Chains Act to disclose efforts to eradicate slavery and human trafficking from direct supply chains. We take very seriously U.S. federal and international efforts to end all kinds of forced labor – whether in the form of prison labor, indentured labor, bonded labor, human trafficking or otherwise – through standards set forth in our Business Code of Conduct.
The California Transparency in Supply Chains Act of 2010
On January 1, 2012, the California Transparency in Supply Chains Act of 2010 (SB 657) went into effect in the State of California. The law's underlying purpose is to educate consumers, so they can make informed decisions and purchase goods from companies that responsibly manage their supply chains. Under the law, large manufacturers and retailers are required to disclose their efforts to eradicate slavery and human trafficking within their supply chains.
Scosche is pleased to share our guiding principles and the work we do to ensure the integrity and dignity of those who make the products that Scosche sells.
While we strive to create innovative products that enhance the lives of our customers, we realize that our customers' interests extend beyond solely our product offerings to include concerns about what those products are made of, how those products are manufactured and under what conditions.
We recognize that the manner in which we conduct business is a vital component of our overall long-term success along with the products we create and offer. It is incumbent upon us therefore that we regularly assess the impact of all facets of business operations with consideration for the people and resources that are the foundations of our ongoing success. Our principles and regard for people and resources extend beyond the confines of our company to include our manufacturers and suppliers.
Scosche has a strong commitment and resolve regarding human rights and corporate responsibility. Our vigilance in these areas is enduring and our work goes on. We continue to work to recognize and respect both internationally and domestically recognized human rights and the statutes that support them.
Scosche expects original equipment manufacturers, vendors and suppliers of new goods we sell to retail stores and online (collectively "Suppliers") - to maintain fundamental labor and human rights standards. Specifically, we include policies in our contracts specifying that Suppliers will not use any forced labor, whether in the form of prison labor, indentured labor, bonded labor or otherwise. We require our Suppliers to certify that all materials incorporated into the products comply with the laws regarding slavery and human trafficking of the country or countries in which they are doing business.
Suppliers failing to meet our Standards or the terms of our contracts would be in breach of our agreement.
Our international team invests time and resources to perform on-site audits at the factories where our products are assembled; to work with these factories to improve workplace conditions and labor practices. The team oversees the independent audits of all non-U.S. facilities for compliance with the forced labor and child labor standards. These audits are unannounced.
Scosche provides training for employees responsible for sourcing and purchasing decisions on an array of topics, including the Global Social Responsibility program. All employees are required to comply with our Business Code of Conduct.
Policy on Forced Labor and Human Trafficking
Forced Labor
The International Labor Organization (ILO) defines forced labor as involuntary work or service demanded from a person under threat or penalty, which includes penal sanctions and the loss of rights and privileges. It can also be a means of political coercion or as punishment for holding or expressing political views.
Forced or compulsory labor is virtually globally banned. The ILO's 1930 Forced Labor Convention (No. 29), as well as the 1957 Abolition of Forced Labor Convention (No. 105), are the most widely endorsed of all international labor conventions.
For more information, see: International Labour Organization

The United Nations General Assembly resolution 55/25 of 15 November 2000 defines Trafficking in Persons as:
"The recruitment, transportation, transfer, harboring or receipt of persons, by means of the threat or use of force or other forms of coercion, of abduction, of fraud, of deception, of the abuse of power or of a position of vulnerability or of the giving or receiving of payments or benefits to achieve the consent of a person having control over another person, for the purpose of exploitation. Exploitation shall include . . . the exploitation of the prostitution of others or other forms of sexual exploitation, forced labor or services, slavery or practices similar to slavery, servitude or the removal of organs."

For more information, see: United Nations





Scosche's position on Forced Labor and Human Trafficking




We firmly believe that no business should ever be complicit in the area of human rights and human rights abuses. Scosche Industries (Scosche) recognizes the devastating effects of forced labor and human trafficking on society and prohibits any such form throughout our wholesale trade operations as part of our corporate social responsibility and commitment to legal compliance.





How does Scosche enforce its prohibition of Forced Labor and Human Trafficking?




Scosche has standard policies and procedures that require compliance with all laws and corporate policies, which includes this policy against Forced Labor and Human Trafficking. All employees are required to acknowledge their commitment to understand and comply with the Scosche policies. Employees also receive training on policy compliance.

As a condition to doing business with Scosche, our suppliers must agree, by way of binding contracts, to adopt policies and practices that support the eradication of Forced Labor and Human Trafficking, including the execution of Scosche's Supplier Certification of Social Responsibility.

Scosche also has the right to make periodic, unannounced inspections of our suppliers' facilities and the facilities of our suppliers' contractors and business partners. Such inspections may include an audit and review of financial books and records.





How does Scosche maintain accountability?




Scosche has an internal process for employees to utilize in the event of any policy violation that includes the option of making an anonymous complaint. Employees receive periodic training on how to resolve disputes and address non-compliance of policies.

Scosche works closely with its suppliers to correct any breaches of its Certification of Social Responsibility. Scosche's suppliers that breach the Certification will be properly informed and if not in compliance, further action will be taken including but not limited to termination of their supply agreement.

Scosche maintains a strong commitment and resolve regarding human rights and corporate responsibility. Our vigilance in these areas is enduring and our work goes on. We continue to work to recognize and respect both internationally and domestically recognized human rights and the statutes that support them.





Conflict Minerals Statement





"Conflict Minerals" refers to certain minerals and their derivatives, mined in the eastern province of the Democratic Republic of the Congo and adjoining countries or "Conflict Regions", where revenues generated by their sale may directly or indirectly finance armed groups engaged in civil war resulting in serious social and environmental abuses.

"Conflict Minerals" are defined as; Columbite-Tantalite (derivative metal Tantalum), Cassiterite (derivative metal Tin), Wolframite (derivative metal Tungsten) and Gold.

"Conflict Regions" are defined as Democratic Republic of Congo (DRC) and adjoining countries.

Scosche Industries takes human rights seriously and has procedures in place to help ensure that our suppliers comply with the "Electronic Industry Code-of-Conduct" and that minerals are procured from environmentally and socially responsible sources. In addition, Scosche expects our suppliers to continuously monitor both direct and indirect supply chains to avoid procurement of minerals from "Conflict Regions" and to be forthright with us in sharing compliance information.

All Scosche suppliers must:

• Comply with all national and other applicable laws and regulations, and require their suppliers do the same (including labor agencies).
• Adopt sound human rights practices and treat workers fairly and with dignity and respect.
• Provide a safe and healthy working environment for their workers.
• Conduct business operations in a way that protects and sustains the environment.
• Maintain management systems that measure, improve and communicate their company's labor, health, and safety, environmental performance, and uphold the highest standards of ethics.

In selecting and retaining qualified suppliers, Scosche Industries will show preference to suppliers that meet or exceed these requirements.