MagSafe® Compatible Power Bank
• Wirelessly charges your Apple MagSafe iPhone® 12 (and later).
• Wirelessly charges your Qi-enabled iPhone, Samsung®, Google® and more, at 5, 7.5, or 10W, based on your phone's specifications
• Or, plug the included charging cable into the USB-C port for a robust 12W charge to your phone.
• USB-C 12W input lets you quickly recharge your PowerUp.
• Sequenced LED battery indicator light lets you know how much power you have left.
Coming October 2021
Included: PowerUp 5K Power Bank, 11.8 in. USB-C to USB-C charging cable (to charge phone or re-charge Power Bank).
For optimum use, we do not recommend using wireless charging and USB-C charging options on this device at the same time.
Wireless Charging Bank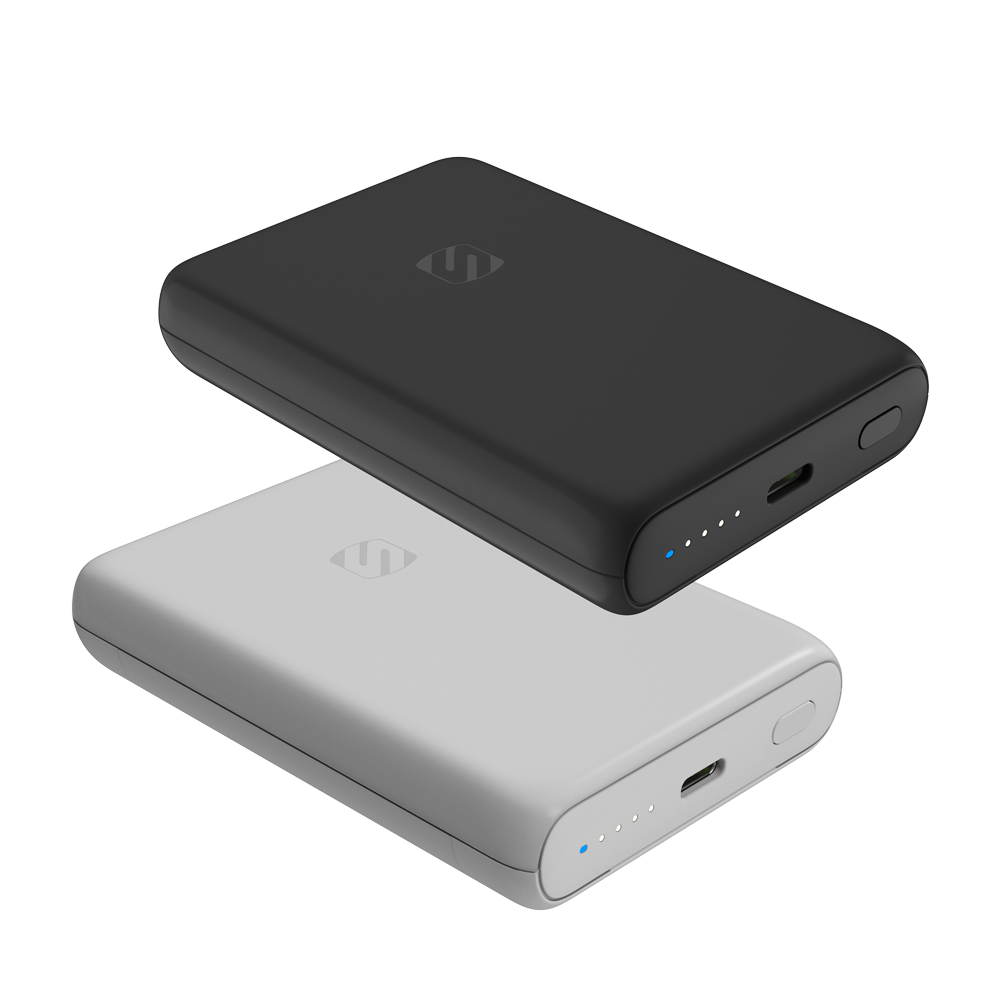 Features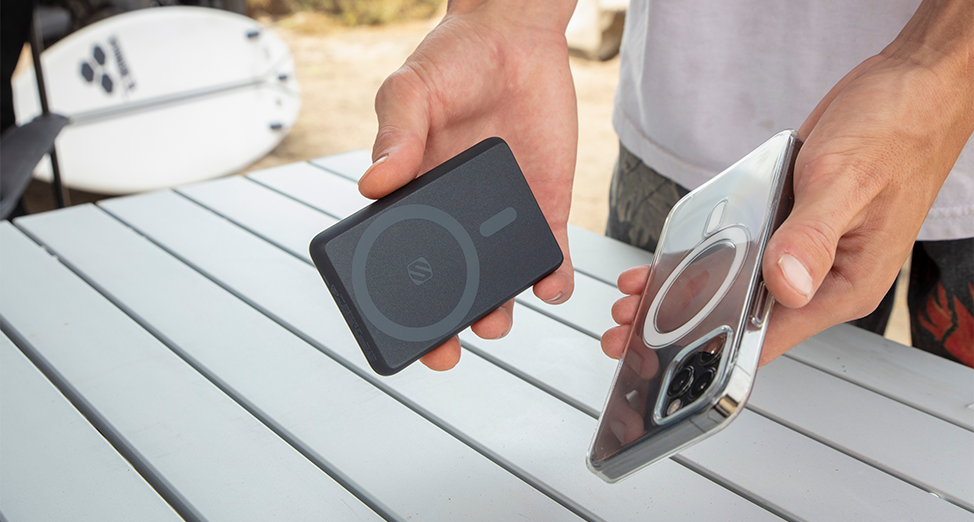 GoBat 5K
The perfect power bank can really save your bacon when you unexpectedly run out of juice. This compact and clever 5000 mAh PowerUp will have you covered now, and when you change phones, with options for MagSafe, wireless, and wired charging.