GravityDrop Universal Cup Holder Mount
Universal Cup Holder Mount for Mobile Devices
• Simply twist the knob to adjust the diameter of the base to fit securely in your vehicle's cup holder.
• Bottom portion of mount base rotates to reduce in size and top portion rotates to expand in size for a secure fit into any cup holder.
• Adjustable arms securely hold devices up to 3.5" wide.
Cup Phone Holder Mount with Adjustable Arms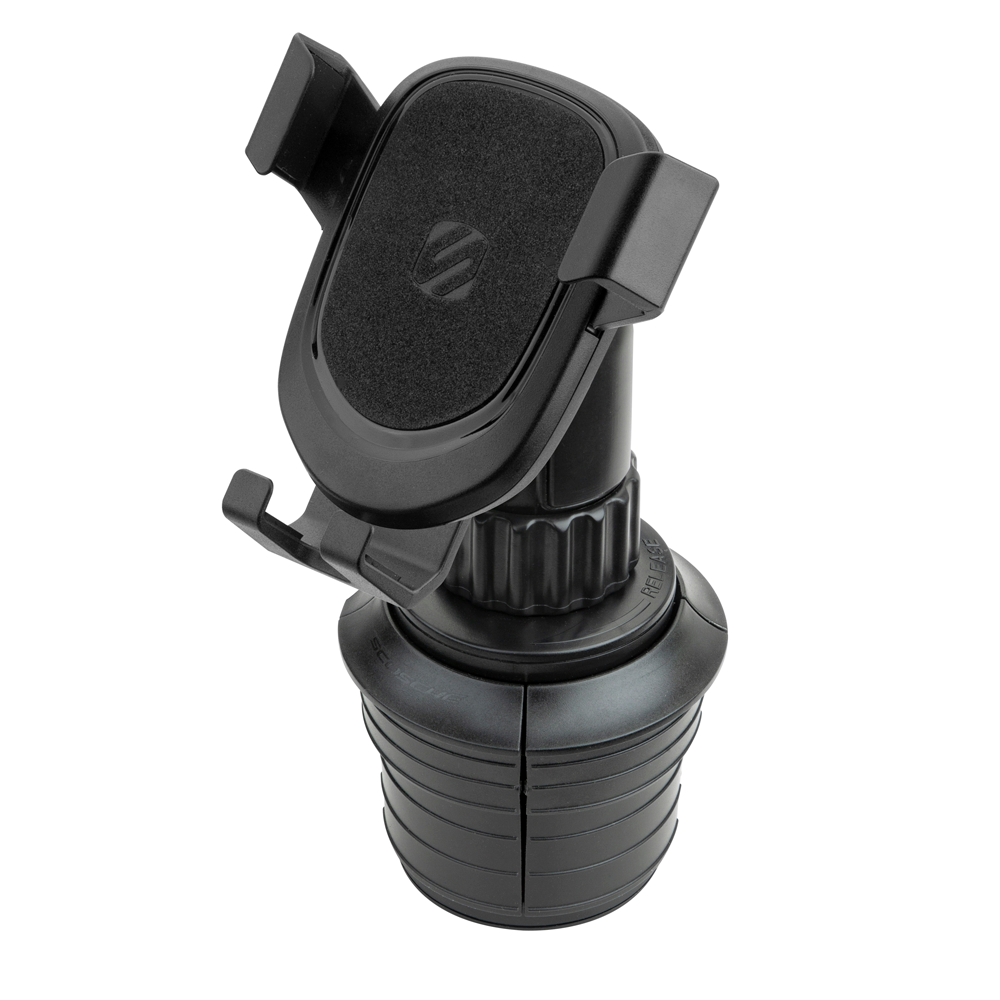 Features
GravityDrop Cup Mount
Is the perfect solution for conveniently mounting your Smartphone devices to your vehicle's cup holder. The mounts adjustable base will fit into just about any vehicle cup holder. Rotate the bottom portion of the mount holder base to reduce the base in size and place the base of the mount inside your vehicle's dashboard or center console's cup holder, then rotate the top portion to expand and secure it in place. Securing your device is easy: just place it between the adjustable arms and lock securely in place. The arms accommodate any device, up to 3.5" wide.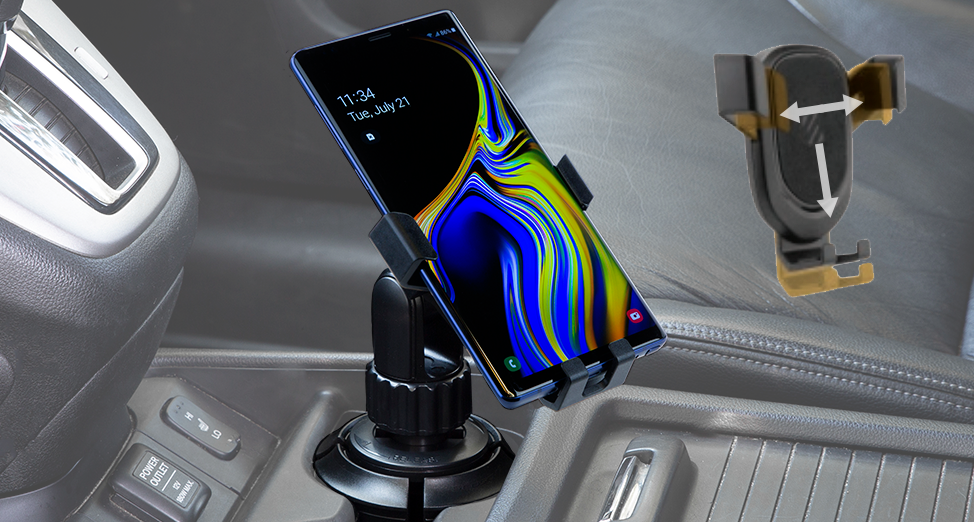 Specs
Adjustable Base Fits Most Cup Holders
Smart Phone
And most Android Smartphones