Premium Handlebar Phone Mount
• Silicone padding on surface and arms of mount ensures the most secure hold and protects your phone
• The ball-joint lets you adjust the angle and the 360-degree swivel head lets you view your phone in landscape or portrait.
Handlebar Bike Mount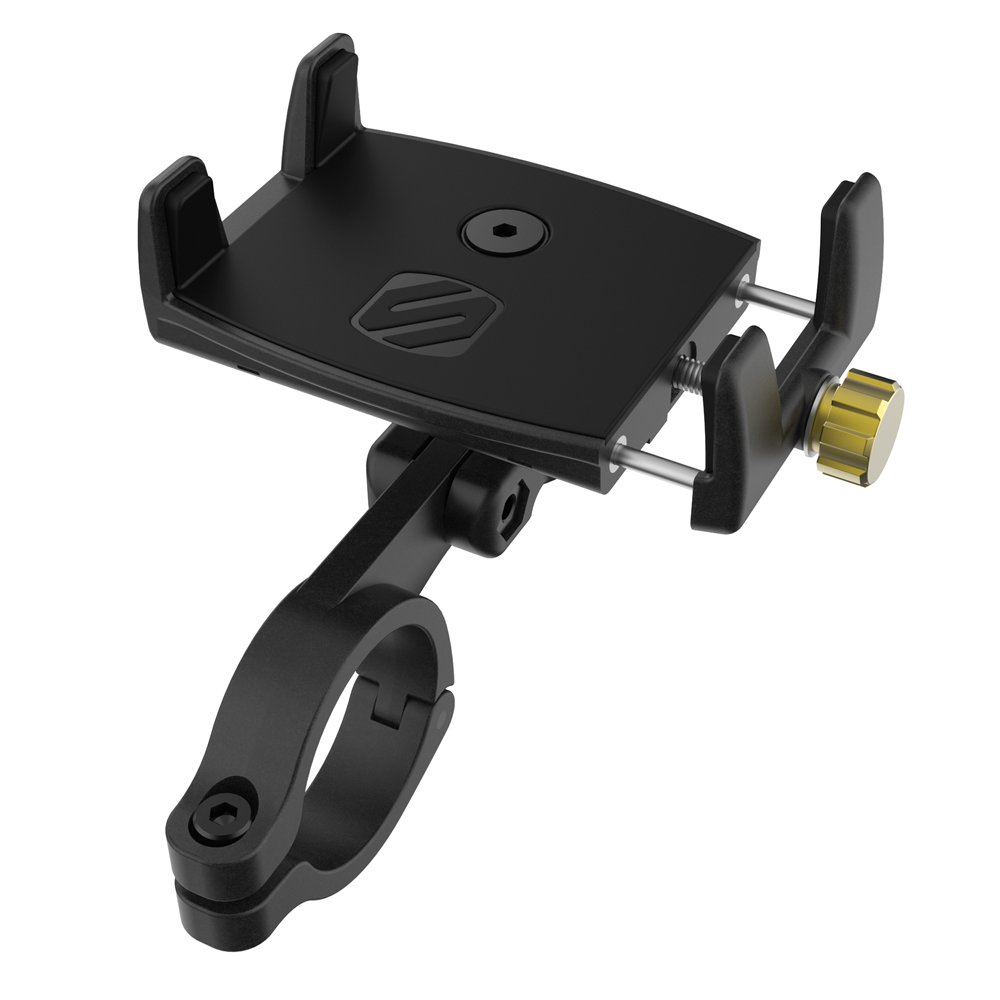 Features
HandleIt™ Pro
Premium Handlebar Phone Mount
If you've been looking for a phone mount as tough and resilient as you, your search is over. Fasten this rugged mount to your handlebars using the included Allen wrench, adjust the angle, insert your phone, tighten the brass knob and you're ready to hit the trails. Now you can enjoy the thrill of the ride without worry about losing or breaking your phone.
Works with:
Designed to fit the most common handlebar size (31.8 mm), it also easily fits other sizes (22 mm and 25 mm) using the included adapters. Holds all contemporary phones up to 3.5 in. (8.89 cm) wide.
What's in the Box:
HandleIt Pro Phone Mount
2 Bar spacers
Allen wrench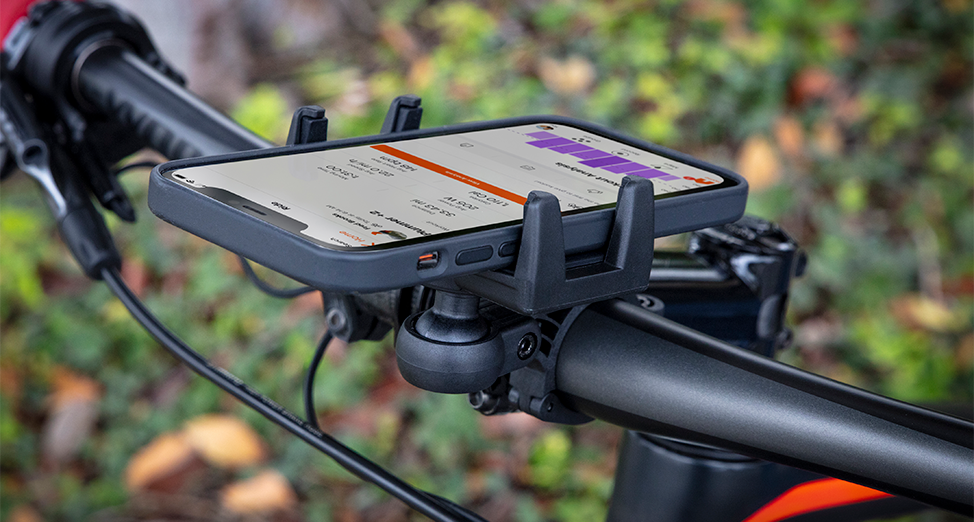 Smart Phone
Samsung Galaxy S22 5G/S22 fe
Samsung Galaxy S21 5G/S21 fe
Samsung Galaxy S20 5G/S20 fe
And other Wireless Charging Smartphones
And most Android Smartphones
And most Android Smartphones with USB-C ports
And other Power Delivery enabled Android Smartphones