MagicMount™ Dash/Window with ReVolt™ Dual Bundle
2-Pack Magnetic Mounts & Car Chargers
Part Number
MWDC242-2PKES0
Special Price
$29.99
Regular Price
$79.96
• Safely and quickly secure a mobile device to a vehicle's dash or window or to countertops, desks and other surfaces around the home
• 4-Axis adjustable head with lock-nut ensures secure positioning and optimal viewing
• Dual 12 Watt USB ports
• Allows for the charging two devices at once
Includes: (2) MagicMounts, (2) Dual Port Car Chargers and (4) MagicPlates
MagicMount™ Dash/Window with ReVolt™ dual Bundle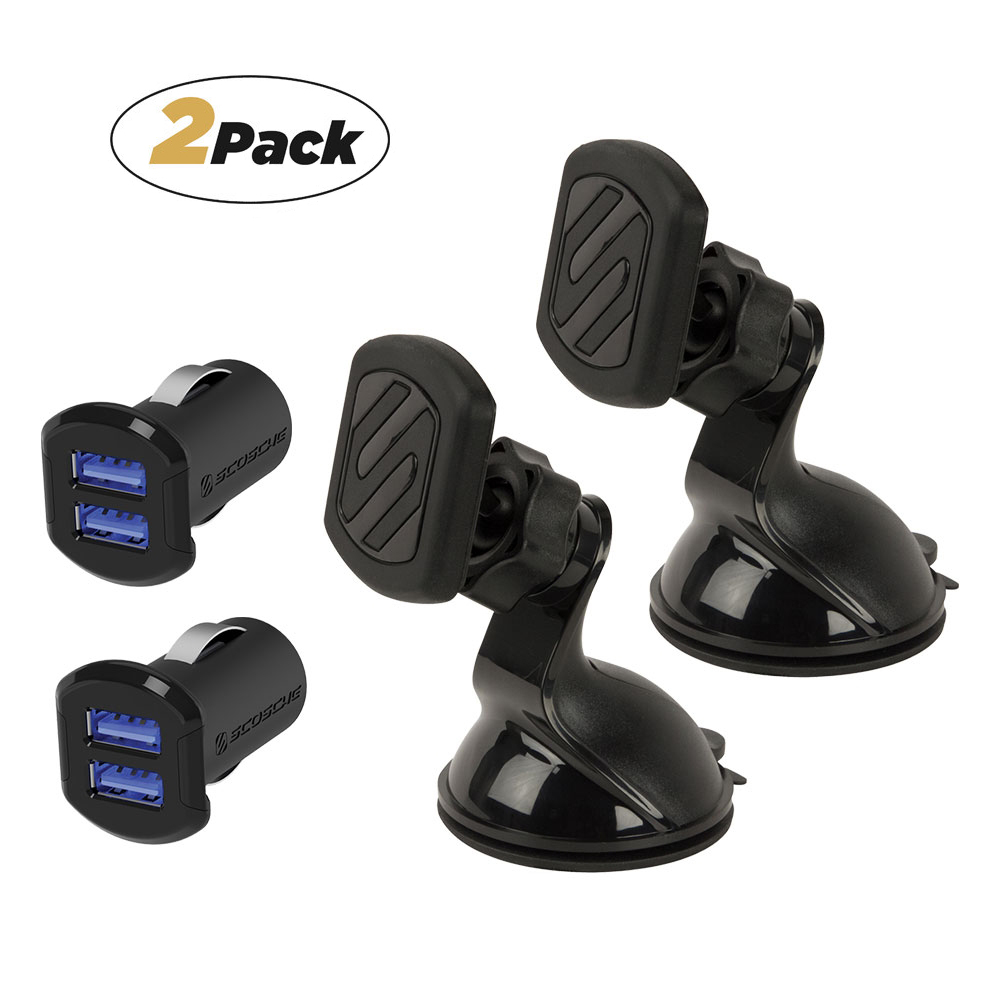 Features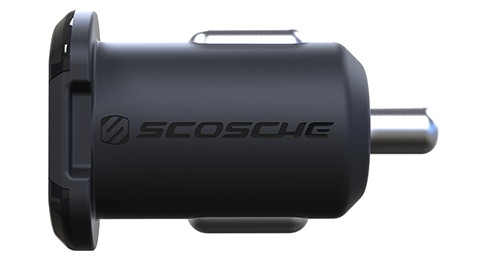 Smallest Most Powerful Car Charger
Dual 12 Watt USB ports give you the fastest charging speed possible. The latest iPads have been designed to charge at 12 Watts making reVOLT™ the ideal charger for these devices. Optimized charging circuitry will not cause any harm to less powerful devices - iPhones and iPods will also charge at the fastest speeds possible. The USBC242M will even charge the Amazon Fire 35% faster than the standard charger.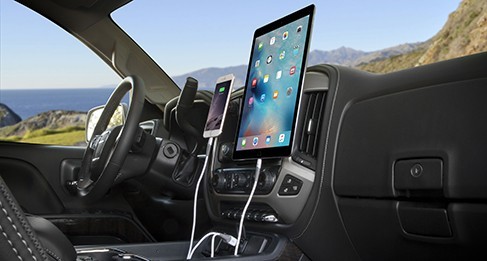 Charge Two Devices at Once
This car charger allows you to charge two devices at once - even two iPads simultaneously. Due to both ports providing 12W/2.4A no matter your charging combination both devices will charge at their fastest rate possible up to 12W/2.4A. Plug in any combination of iPads iPhones Tablets or Smartphones with your existing charge & sync cables.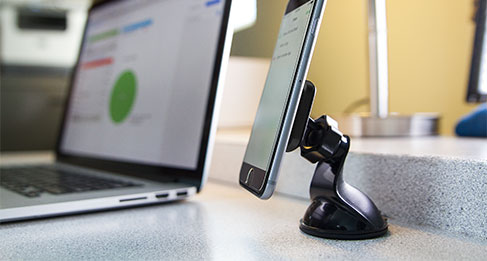 At Home, in the Office or on the Road
MagicMount™ is a new magnetic mounting system for conveniently mounting smartphones and more. Just hover your device near the magnetic surface and it instantly locks securely in place. This suction cup phone mount system is sleek and versatile. The cradle-free design uses high-powered magnets to secure your device where you use them most. Place your device at any angle for convenient viewing.