MagicMount™ Select Dash / Vent
2-in-1 Magnetic Mount for Mobile Devices
• Versatile 2-in-1 mount provides both dash and vent mounting functionality in one compact unit.
• Great for multi-vehicle applications and vent mount also works great when traveling.
• Rotate the 4-Axis, 360-Degree adjustable head to securely position for an optimal view from almost any angle
• Powerful neodymium rare-earth magnets are 100% smartphone and tablet safe.
• Mount your device in portrait, landscape or any position in between.
Dash & Vent Phone Mount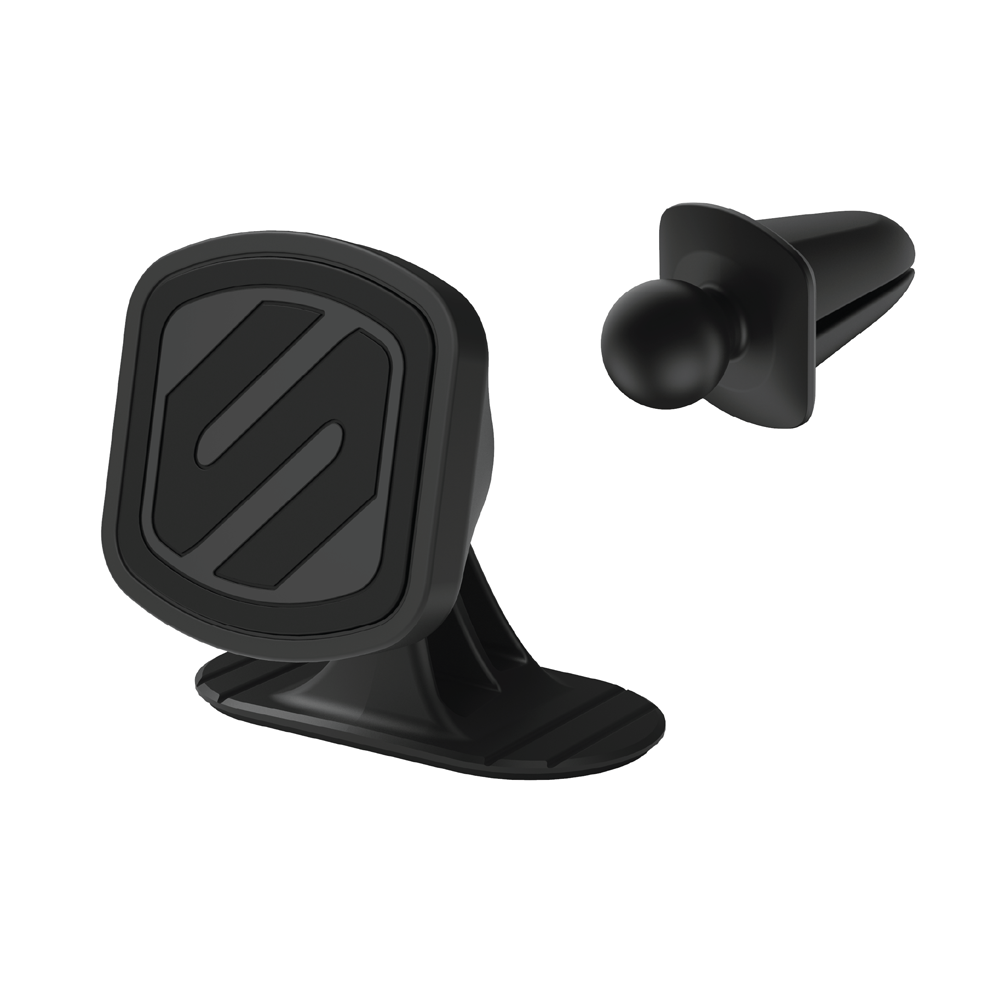 Features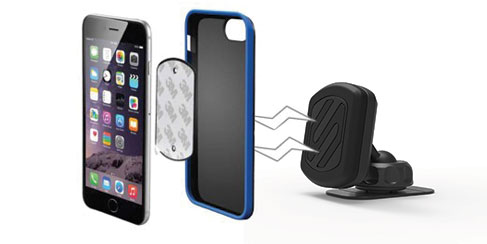 Mounting Your Device Is Easy
Once the MagicPlate™ is applied as shown further down this page just hover your device near the magnetic surface and it instantly locks securely in place. The sleek cradle-free design works perfectly with larger devices and allows you to position your screen for optimal viewing.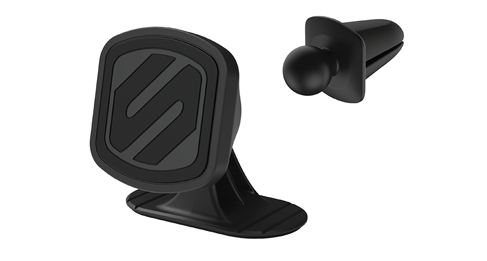 2-in-1 Mount
The MagicMount Dash/Vent is a unique 2-in-1 mount. Simply mount the base to your dash or other surface and you are ready to go. Need to temporarily move the mount to another location? Simply slide the magnetic head off the of base and slide it onto the slats of your vent or use the head as a kickstand. When it's time to go back to a dash mount just slide the head back to the base.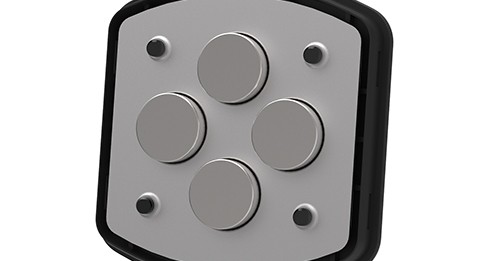 100% Mobile Device Safe Powerful Rare Earth Magnets
These powerful rare earth magnets hold your device securely in place even on the bumpiest roads and are 100% safe for Smartphones Tablets GPS and other mobile devices* How strong are they? Strong enough that we trust them holding a GoPro Session when we take out our Can-Am Maverick 1000XRS. Don't believe us? Just watch the video.
*Does not work with iPod Classic or other hard drive devices. The strong magnetic fields produced by these Neodymium magnets is enough to damage hard drive devices.
---
Specs
High-Powered Neodymium Magnets
100% Safe for Mobile Devices (excluding devices with hard drives)
2-in-1 Mount
Includes Small and Large MagicPlate
Smart Phone
And most Android Smartphones