MagicPlate™ 2-Pack Compatible with the Original PopSockets® Grip
Round plates for the MagicMount™ System
• Two mini, round, metal MagicPlates
• Clear, double-sided stick film allows for easy and clean plate removal
• Plates are perfect for small devices and tight spaces
Magnetic Round Plates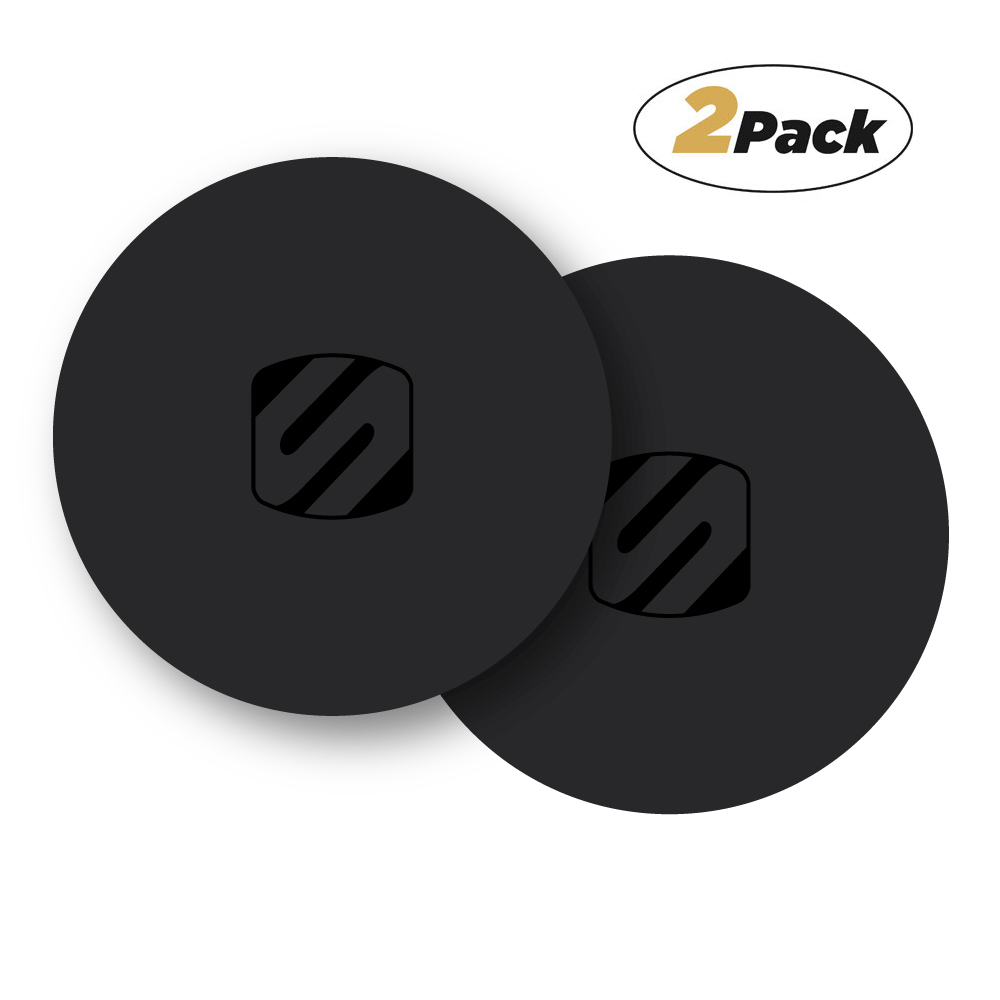 Features
MagicMount™ is the award-winning magnetic mounting system for securely mounting mobile devices and more to a wide variety of surfaces. These 3 simple steps make the Original PopSockets® grip compatible with the MagicMount™ system.
Pop out your grip
Remove Plastic cap. Stick MagicPlate™ on the backside of the cap. Replace cap onto the Original PopSockets® grip
Now you are MagicMount™ compatible.

*PopSockets® is a registered trademark of PopSockets LLC ("PopSockets"). PopSockets® is not affiliated with Scosche nor does it endorse use of PopSockets® grips with Scosche products including MagicPlate. Use of MagicPlate with PopSockets® grips could result in damage to the grip and/or decreased functionality.
Specs
Original PopSocket® grip not included
MagicMount™ not included
Smart Phone
And most Android Smartphones