18W USB Charger with Qualcomm® Quick Charge™ Technology
Sale
$19.99
Regular Price
$34.99
• 18W USB-A with Qualcomm QC 3.0 Technology quickly charges your phone and more.
• Rugged construction is Rated IP65 – Water-resistant and features a weatherproof cap.
• Easy to secure anywhere on your ride with 2 mounting options.
• Wires directly to vehicle's battery using the ring terminals.
USB Car Charger with Qualcomm QC 3.0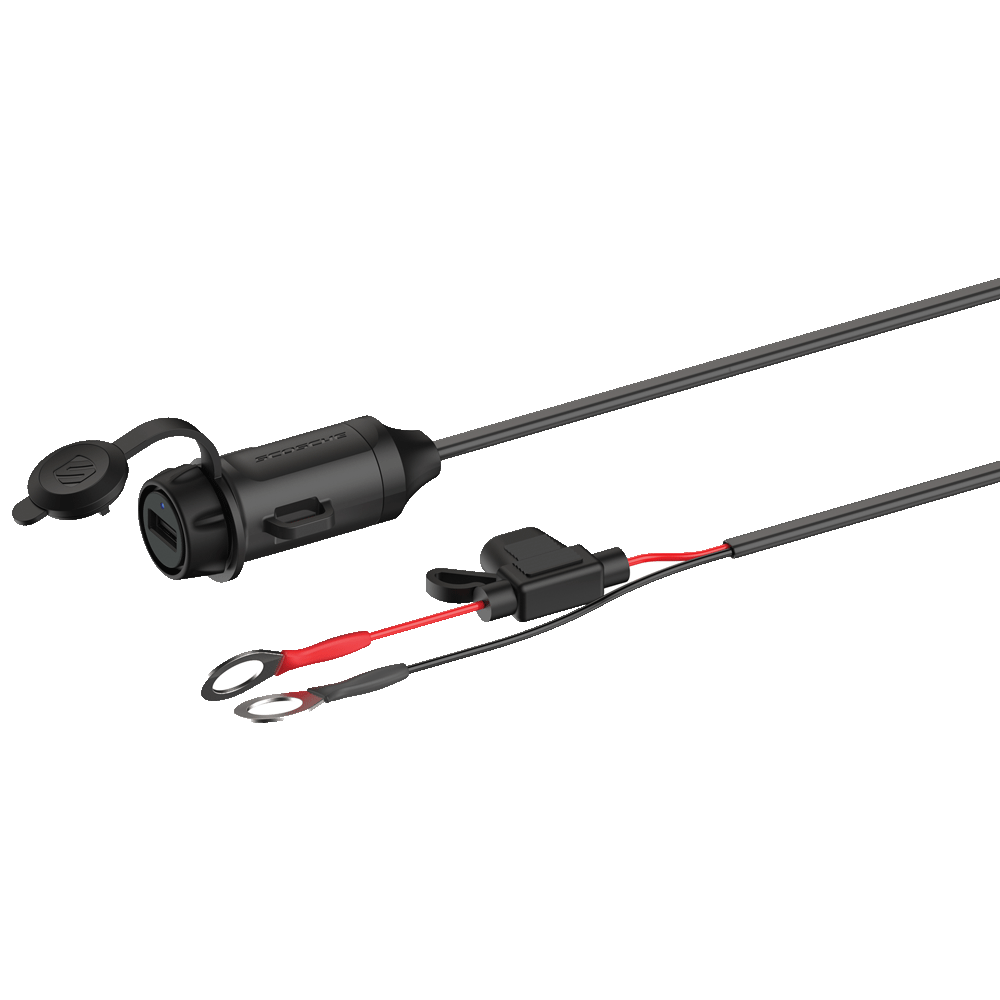 Features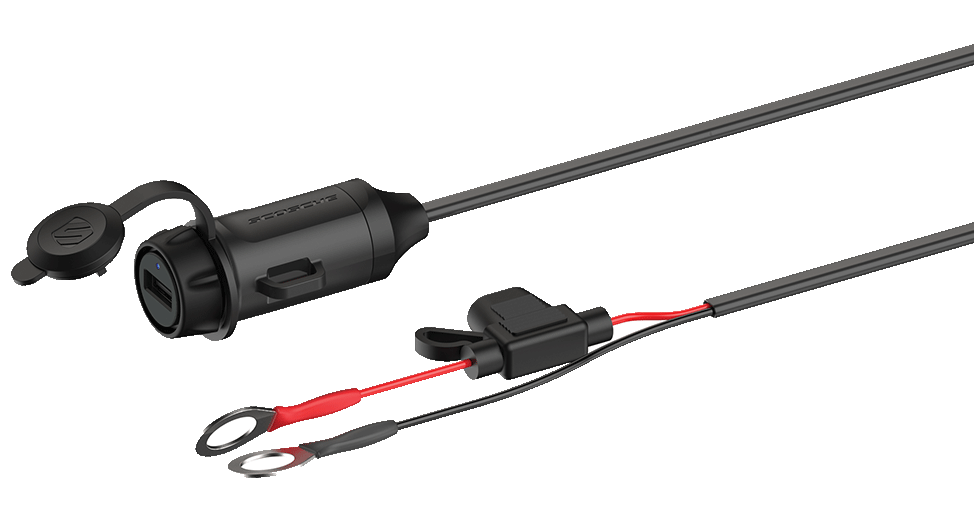 PowerVolt All-Weather 18W USB Car Charger
The Scosche PSQC3-SP 18W is the ultimate solution for charging any USB device with Qualcomm 3.0, Qualcomm 2.0, or standard USB from your motorcycle, Powersports, boat or marine vehicle. The fast charge rates mean less time tethered to your charger and more mobility for you. Qualcomm 3.0 technology charges your compatible devices with up to 80% capacity or your Qualcomm 2.0 device with up to 55% capacity in just 35 minutes versus only up to 16% capacity for a conventional charger.
This charger is Certified by Qualcomm to work flawlessly with any Qualcomm Quick Charge 3.0 device. Our charger is specially designed to work with a motorcycle, boat, marine, ATV, or Powersports vehicle by simply wiring it directly to your vehicle's battery using the ring terminals.
The rugged construction of the charger is IP65 rated and features a water-resistant and weatherproof cap. The built-in circuitry protects your device from over charging and overheating. With 18 watts of power, you can charge all of today's latest and greatest smartphones, tablets, and more. This charger is backwards compatible for charging any standard USB device at conventional charge speed. Use the included zip ties to secure it to your boat, marine, motorcycle or Powersports vehicle.
Specs
Qualcomm 3.0 Rapid Charge
Qualcomm 2.0 Rapid Charge
Qualcomm Certified
Specially Designed To Work With A Motorcycle, Boat And Powersports Vehicle
Rugged Ip65 Waterproof Construction And Built-In Protection Circuitry
Quick Charge 3.0 And Usb Device Compatibility
18 Watts Of Power With 2 Mounting Options
Smart Phone
And most Android Smartphones with USB-C ports
Tablet
And most Android Devices with USB-C ports