12W USB Compact Home Charger
• Detects your device and provides the fastest most powerful charge (12W/2.4AMP) possible needed to keep your phone or tablet charged whether at home, work, or during on the go travel
• Wall prongs fold flat inside to make the SuperCube even more compact in size.
• Simply plug one end of your USB cable into the Scosche SuperCube charger and the other end in your iPhone, iPad or tablet.
• 40% smaller than most single USB port rapid charger adapters which makes the Scosche SuperCube easy to store or take along with you
• Small enough to load up each outlet on your power strip or wall outlet with additional Scosche SuperCube Flip chargers allowing you to charge additional phones or tablets at the same time.
• Premium quality materials for a long-lasting charging experience.
USB Port Portable Wall Charger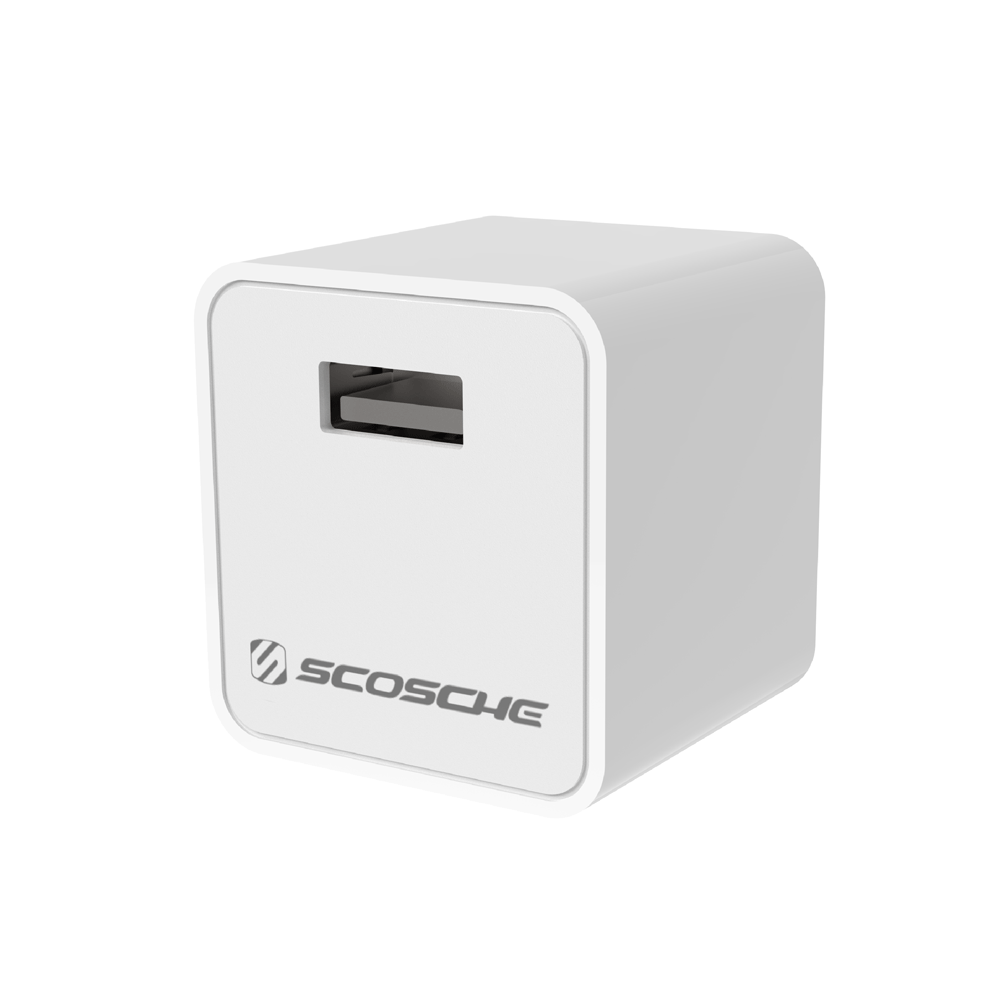 Features
All chargers on the market are NOT the same!
The SuperCube HA12WT-RP 12-watt single USB port portable charger adapter with Perfect Charge Technology by Scosche delivers blazing fast charge speed by detecting your device and then providing that device with the fastest most powerful charge it needs. The compact size cube makes this charger perfect for taking it with you during travel or easily fit multiple chargers on a power strip for additional USB device charging at the same time. Fold the prongs in flat on the low-profile charger adapter plug with flush folding which makes it convenient to store. The SuperCube by Scosche charges all USB powered devices such as Smartphones, iPhone, iPad, tablets, cameras, MP3 players, and more.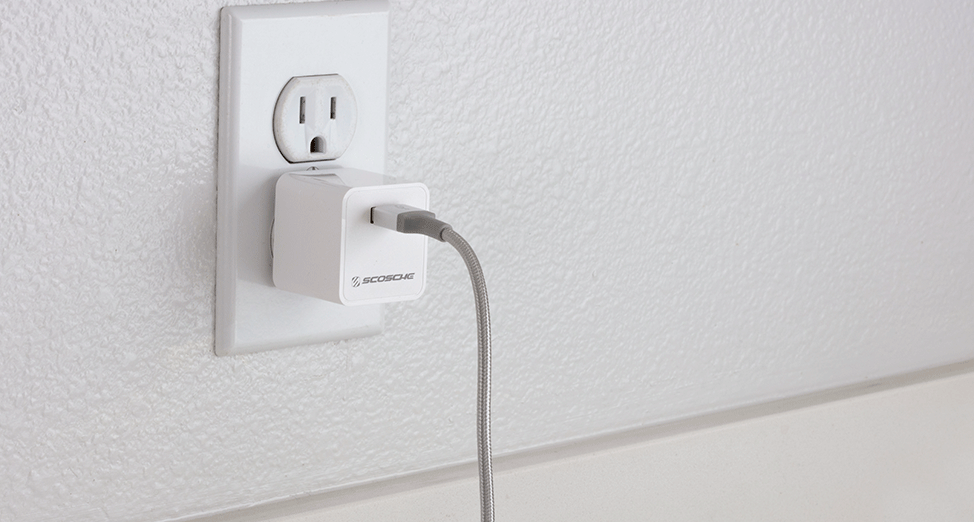 Specs
USB Output 5V --- 2.4A
100-240V~50-60Hz (0.45A)