Rhythm+™2.0 with Free ThudBuds™ TWS Earbuds Bundle
Armband Heart Rate Monitor & True Wireless EarBuds Bundle
Part Number
RTHM2.0BTTWS2-BLD
In stock
Rhythm+2.0
Works with most smartphones, including iOS and Android.
Train Smart, Get Fit.
Precision Biometrics.
• 24 Hour Battery Life
• Wireless Up to 100 ft. Range
• Green/Yellow Optical Sensor Array
• Works with more than 200 fitness apps.
• Waterproof & Dustproof
• Dual-Mode Radio Transmits to both Bluetooth® and ANT+
ThudBuds TWS
• IPX7 waterproof/sweatproof rating
• Detachable magnetic sport clips offer extra security while you work out
• Bluetooth® 5.0 technology
• Built in microphone for hands-free calling
• TWS Plus technology, with a built-in equalizer
• Up to 6 hours of play time with the 740 mAh battery capacity charging case provides another 30 hours of use.
• USB-A to USB-C charging cable, or place the case on a standard wireless charging pad
• Rugged, protective rubberized coating
Works with: Bluetooth-enabled phones, including Apple, Samsung, Google and more!
Includes: (1) One pair of ThudBuds True Wireless Earbuds, (1) One charging/storage case, (1) One 20cm USB-A to USB-C charging cable.
Armband Heart Rate Monitor & True Wireless EarBuds Bundle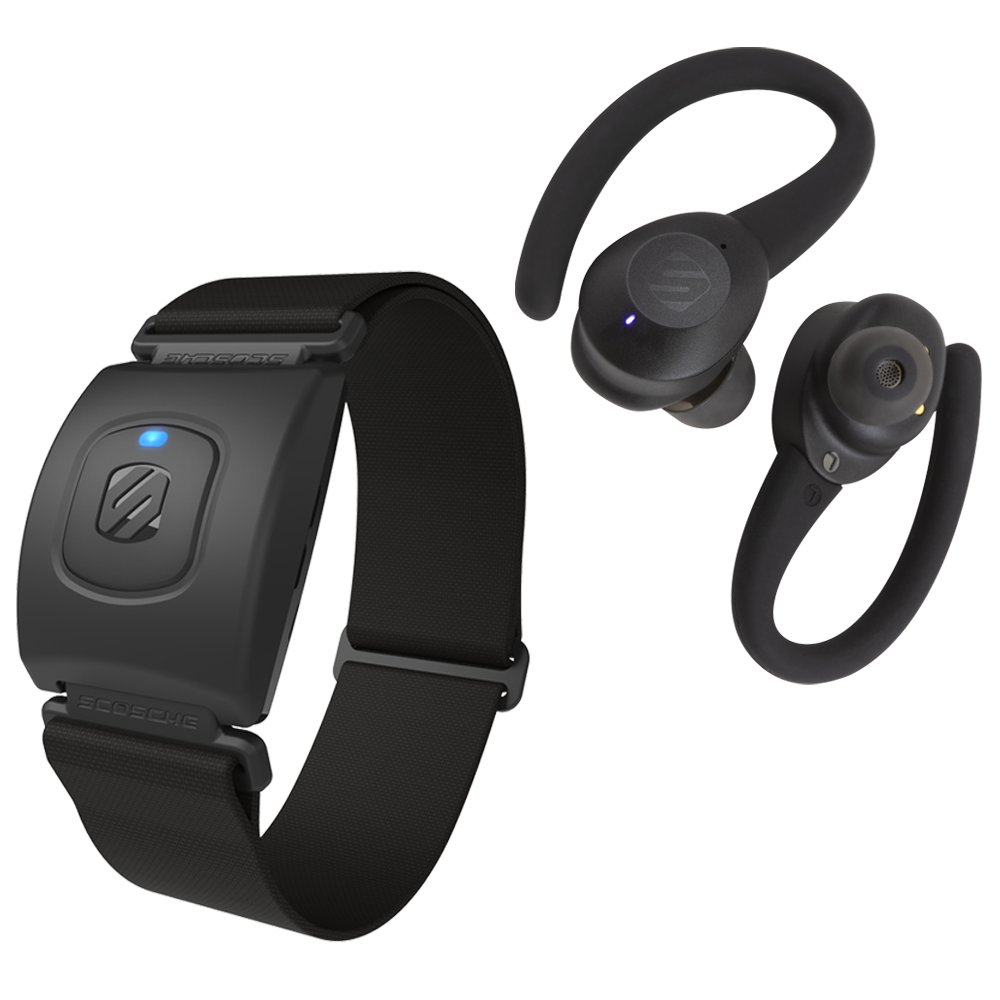 Features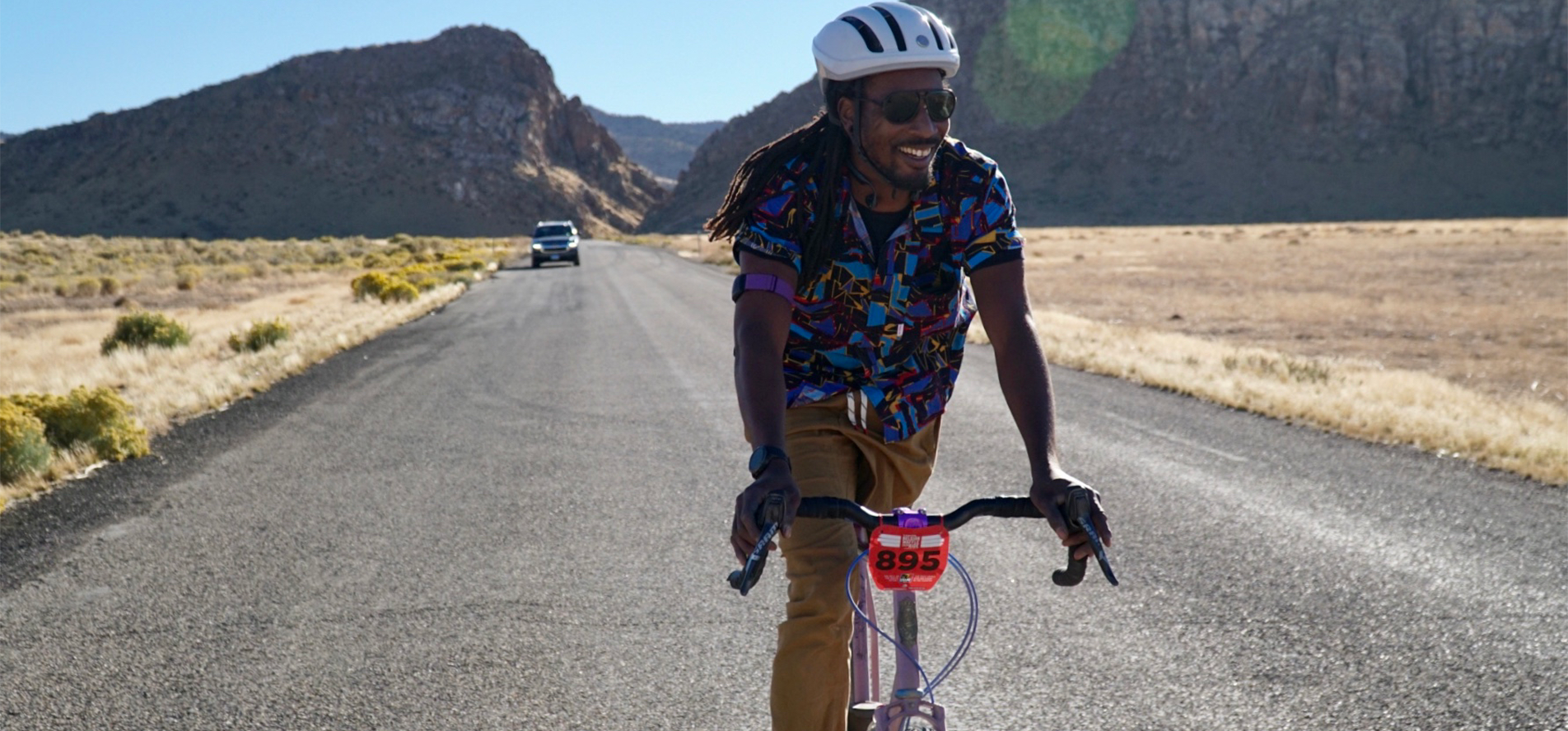 Train Smart, Get Fit.™
This next-generation, armband heart rate health and fitness device is highly accurate, packed with useful features and very comfortable to wear. Now you can ditch those uncomfortable chest strap devices and workout longer, in more places and in maximum comfort.
---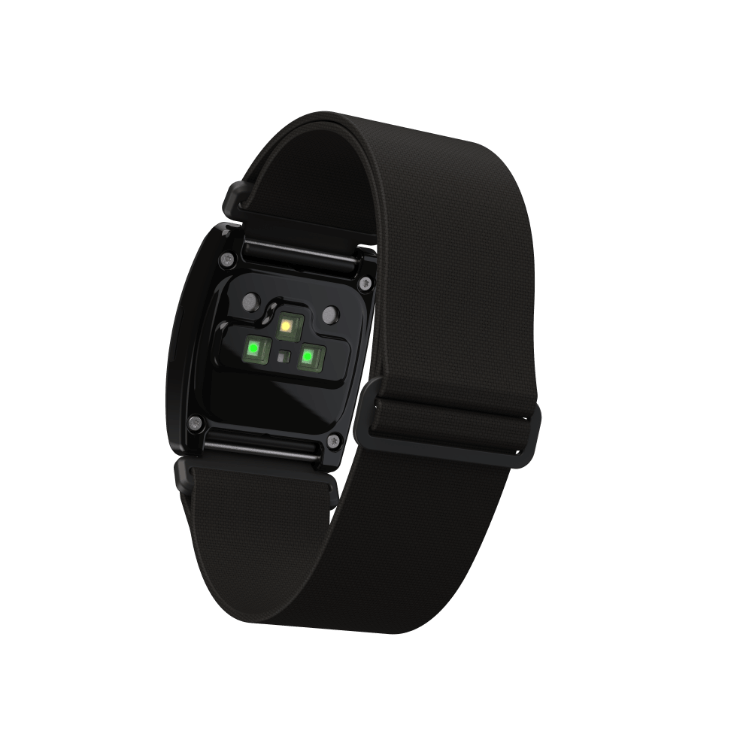 Advanced Technology
The patented optical sensor technology in the Rhythm+2.0 heart rate monitor utilizes green and yellow LEDs to measure blood flow for a highly accurate reading with all skin tones. A built-in accelerometer further assists in providing hyper-accurate measurement.

---
Comfort
As the ultimate "fit it and forget it" solution, R+2.0 has many advantages over chest strap monitors. Soft, stretchy, washable, replaceable, and easily adjustable armbands fit everyone.
---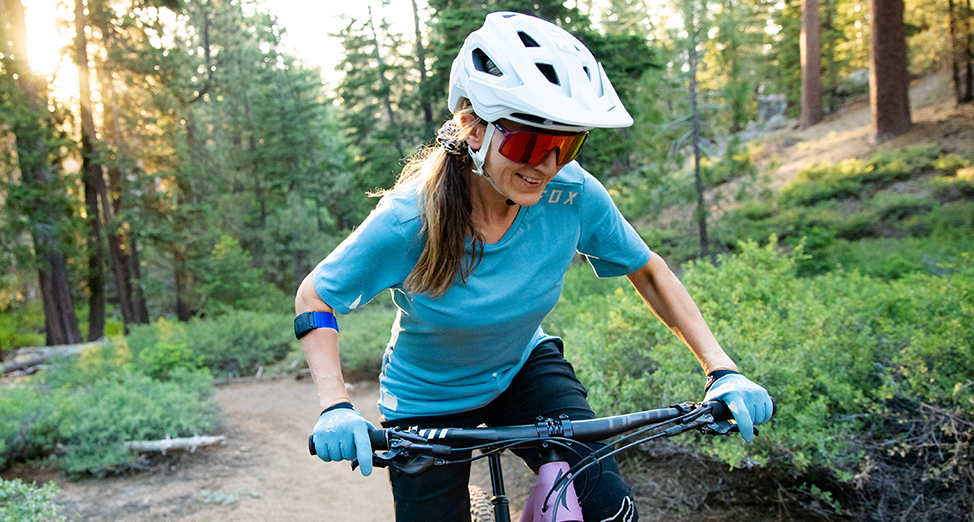 Connectivity
Works with more than 200 popular fitness apps.
Highly adaptable and convenient, the Rhythm+2.0 works with smartphones, smartwatches, and fitness equipment and has a 100ft. wireless range. Its dual-mode radio transmits to ANT+ and Bluetooth® devices.
---
Stop Licking Your Chest Strap
---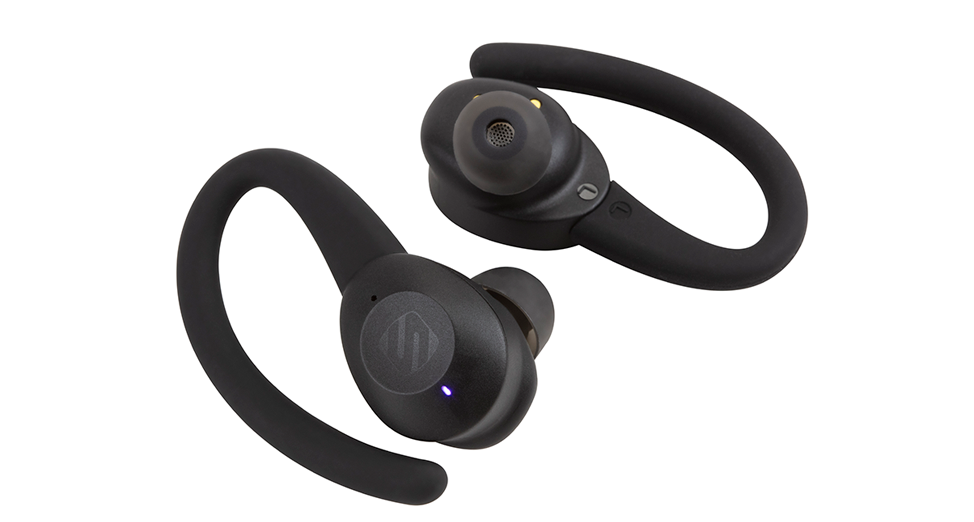 ThudBuds TWS
With their exceptional sound quality and fast and consistent connectivity, these ThudBuds are the True Wireless earbuds you've waited for. Thoughtfully designed with optional sport clips and rated waterproof/sweatproof, they also offer extended battery life, a choice of charging options and the peace of mind of our 1-year warranty.
Bluetooth 5.0 technology insures fast and consistent connectivity and state-of-the-art technology supports low latency, making it perfect for movies and gaming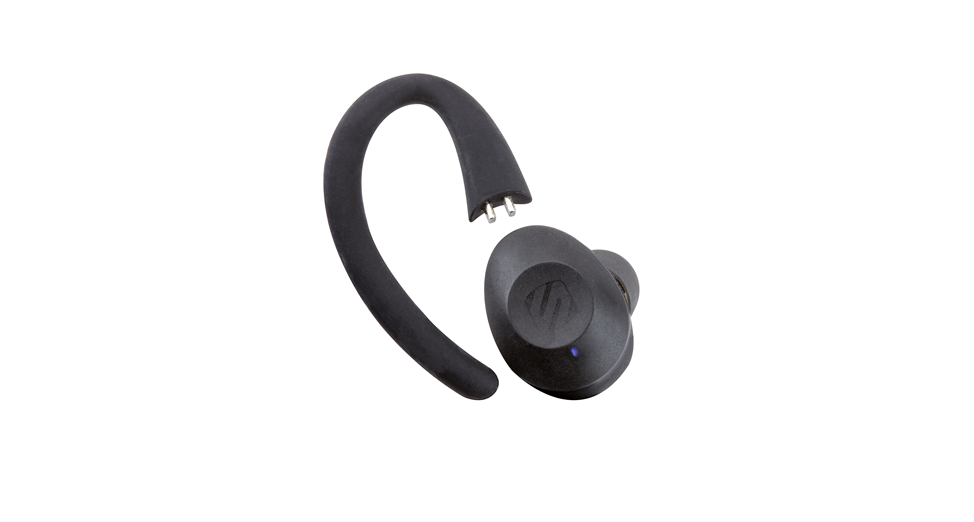 Detachable Magnetic Sport Clips
Detachable magnetic sport clips offer extra security while you work out and IPX7 waterproof/sweatproof rating means you can forget you're wearing them, except the great sound will remind you.
How to Use ThudBuds TWS Earbuds
Specs
IP68 Waterproof construction: Submersible up to 1 meter
Breathable lightweight armband: No chest strap required
Hyper-Accurate: Patented optical sensor technology
App Friendly: Works with hundreds of apps
Bluetooth Smart & ANT+: Works with virtually any device
100ft. Range: Workout up to 100ft. away from your device
24 Hour Battery Life: Internal rechargeable battery
Green/Yellow Optical Sensors: Superior measurements compared to only green sensors
Smart Phone
And most Android Smartphones