Wireless Fitness Heart Rate Monitor
As low as
$39.99
Regular Price
$79.99
Compatible with iPhone® 8 - iPhone 13
For other devices please see Compatibility tab
Train Smart, Get Fit.
Precision Biometrics.
Scosche Rhythm+™ heart rate monitor band works with most popular health and fitness apps, including:
• DigiFit
• Runkeeper
• MapMyFitness
• and more

Rhythm+™ Heart Rate Monitor Armband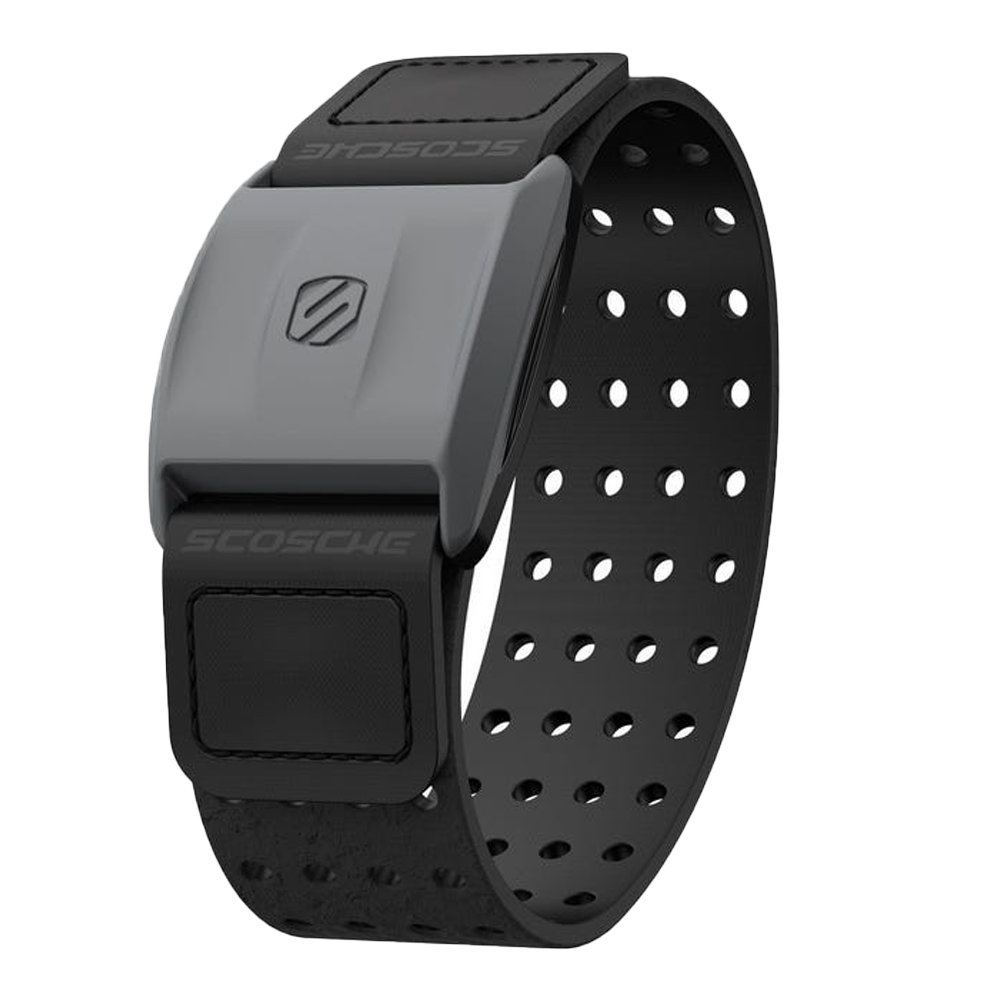 Features
San Francisco's Fat Cake Cycling Club
This group of avid cyclists had the chance to take the our heart rate monitor for a ride in San Francisco, which is a terrific location for doing some serious heart rate training on a bike due to the diversity of terrains and elevations available. See them in action and hear their comments and observations.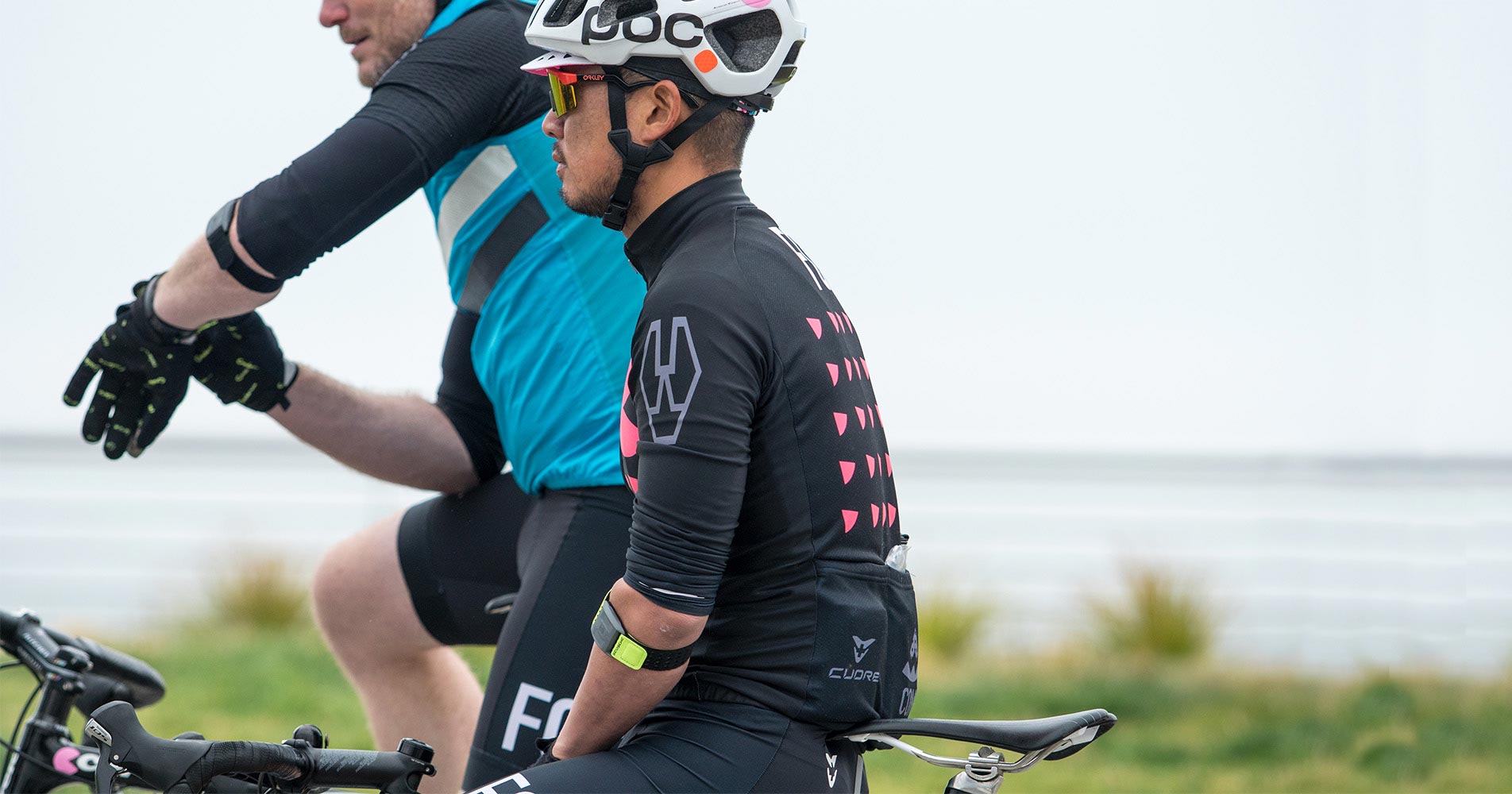 San Francisco's Derek's Running Club
Running is another fantastic use for the Scosche Rhythm+ Armband. So we put the product to the test with members of this running club whose members include long-time hardcore runners as well as more casual fitness enthusiasts who enjoy the exercise, freedom and comradery that comes with participating in an urban running environment. See what they had to say about their Scosche Rhythm+ experience.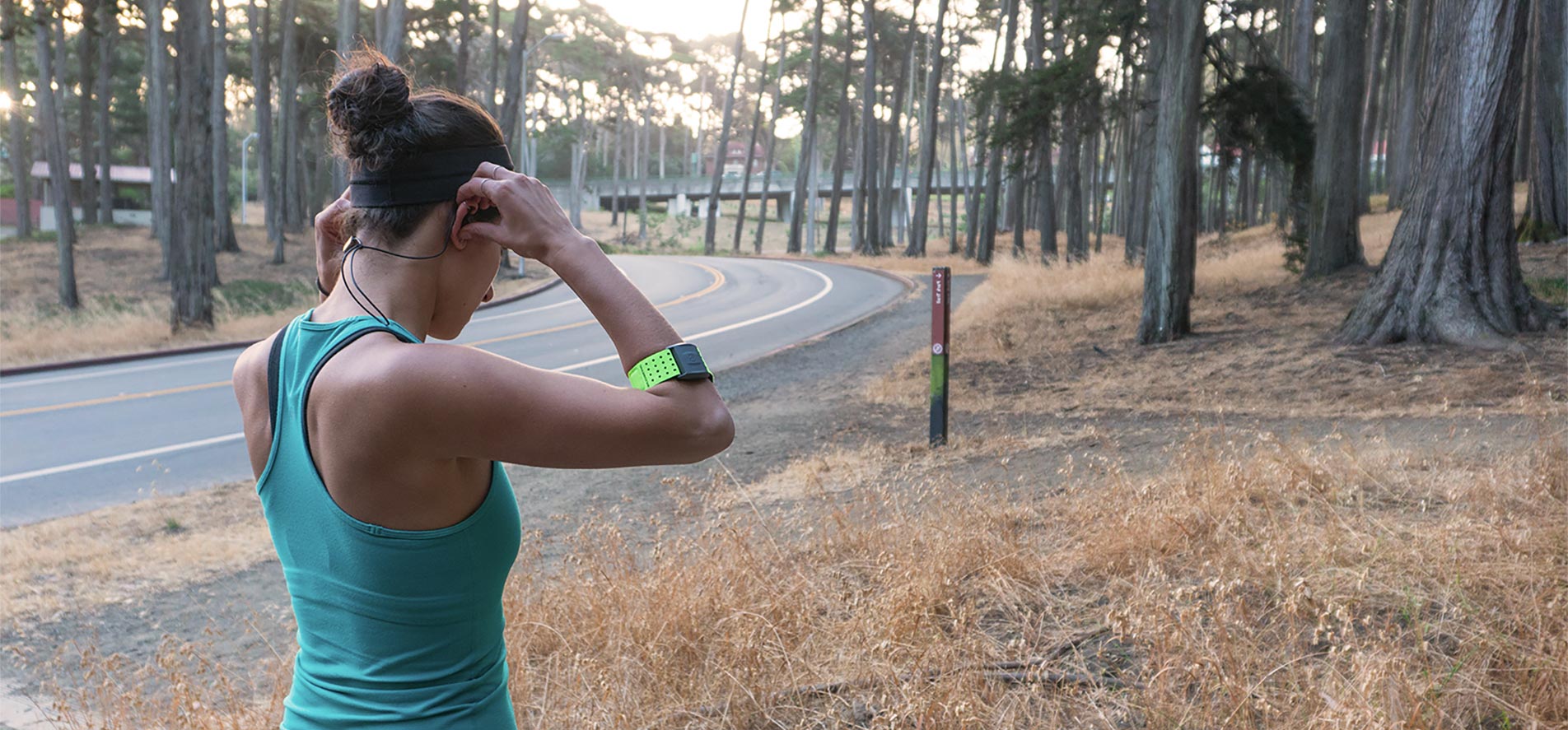 Valencell's PerformTek® biometric sensor technology is the only continuous heart rate monitoring technology proven via extensive testing accurate during virtually any exercise and in virtually any environment to give people meaningful fitness assessments.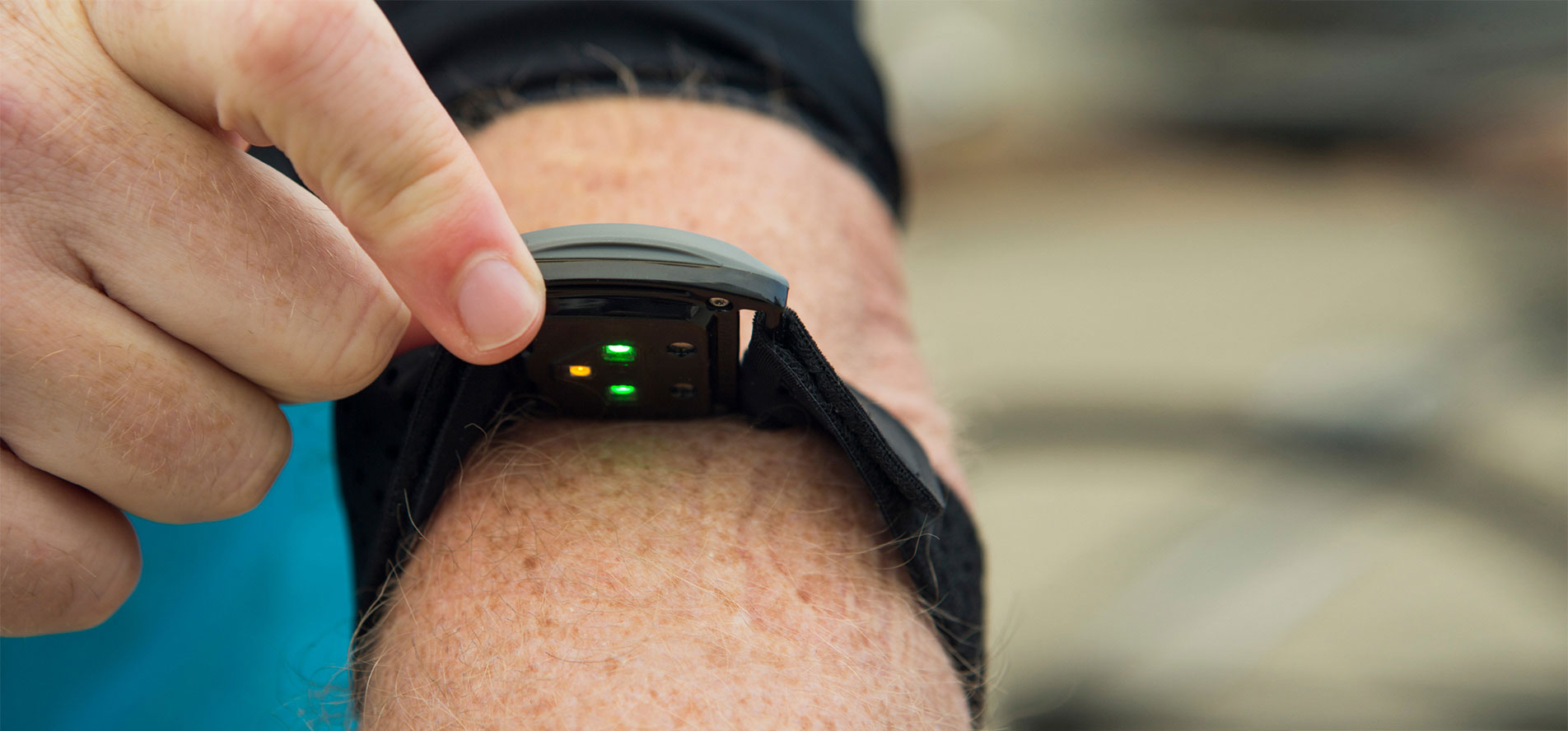 With the built-in Bluetooth SMART and ANT+ you can stream your fitness-data in real time to any one of the hundreds of compatible iPhone and Android apps, fitness watches, bike computers and fitness equipment. Bluetooth SMART gives you the freedom to work out up to 100ft away from your Smartphone.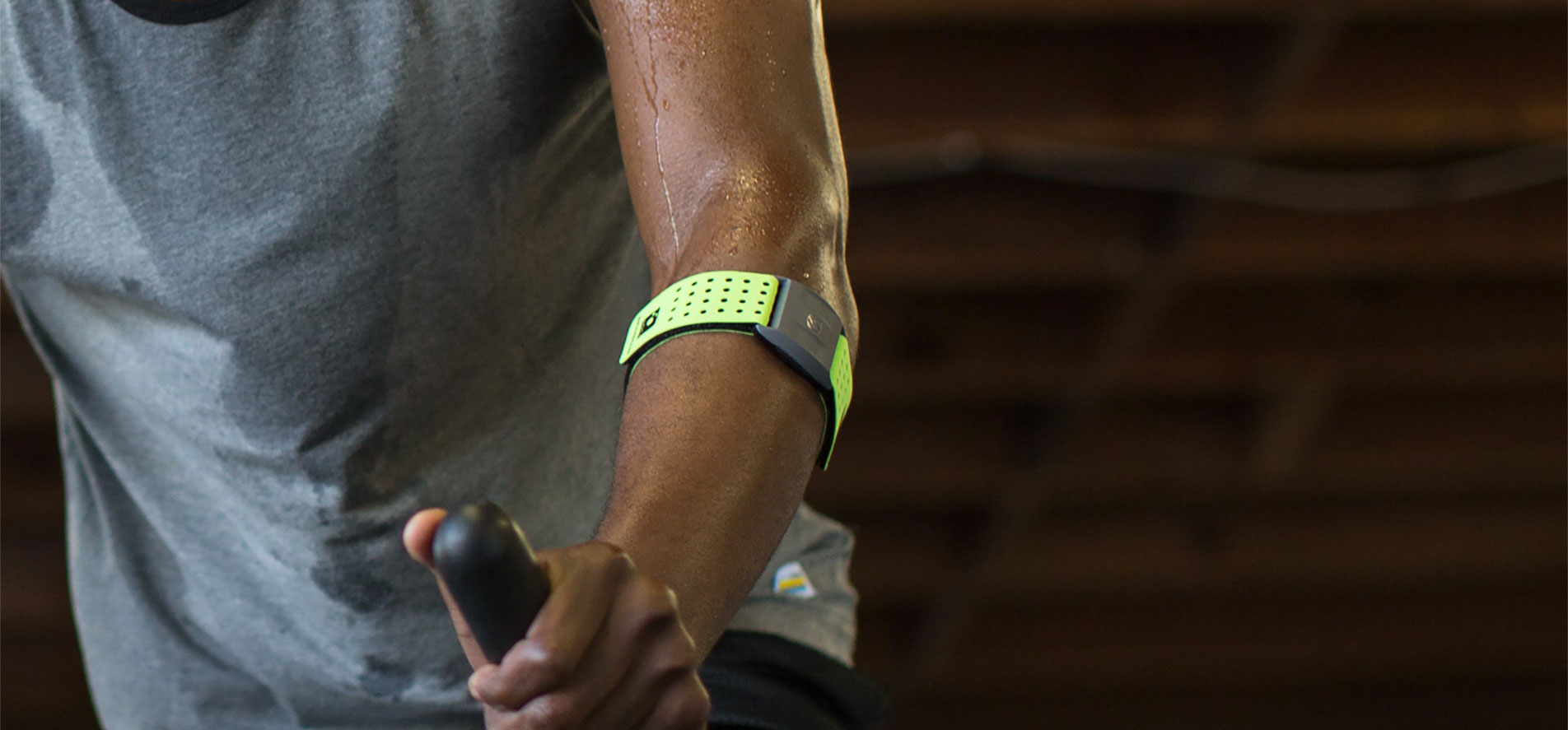 &nbsp:
WHY TRAIN WITH A HEART RATE MONITOR?
Finding your personal heart rate zone and training with heart rate intervals allows you to maximize your workout. Simply put, if you train at lower heart rates (BPM or Beats Per Minute) it will require you to workout longer to achieve benefits. If you work out at BPMs that are too high for a prolonged period, you will burn out too fast, before you've reached your workout goals. Scosche Rhythm+ has advanced optical sensors that will give you a precise BPM reading so you can stay in your zones and receive the maximum benefit from your workout! Train Smart, Get Fit!™.
This chart illustrates the relationship between heart rate levels and workout efficiency during interval training. Please consult your physician before starting any exercise routine to ensure that you are healthy enough to engage in a training regiment. Heart rate zones vary by a person's age, consider consulting a personal trainer regarding the appropriate heart rate zones for you.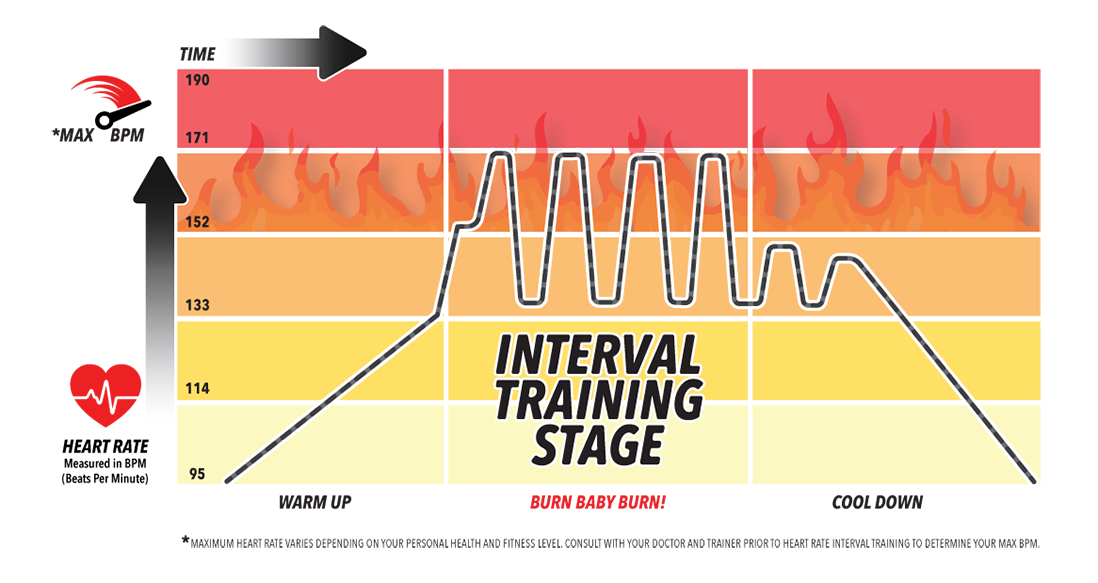 Specs
IP67 Waterproof construction: Submersible up to 1 meter
Breathable lightweight armband: No chest strap required
Hyper-Accurate: Patented optical sensor technology
App Friendly: Works with hundreds of apps
Bluetooth Smart & ANT+: Works with virtually any device
100ft. Range: Workout up to 100ft. away from your device
8 Hour Battery Life: Internal rechargeable battery
Green/Yellow Optical Sensors: Superior measurements compared to only green sensors