BoomBottle® H2O+ Space Gray
Rugged Waterproof Wireless Speaker
Special Price
$59.99
Regular Price
$99.99
Waterproof Stereo Speakers

Features
Strongwater Speaks
You can surf in Montana? You bet. Listen to what this special community of outdoor enthusiasts have to say about their unique river lifestyle and how the new Scosche BoomBottle H2O+ Rugged Waterproof Wireless Speaker fits in and enhances the river surfing experience.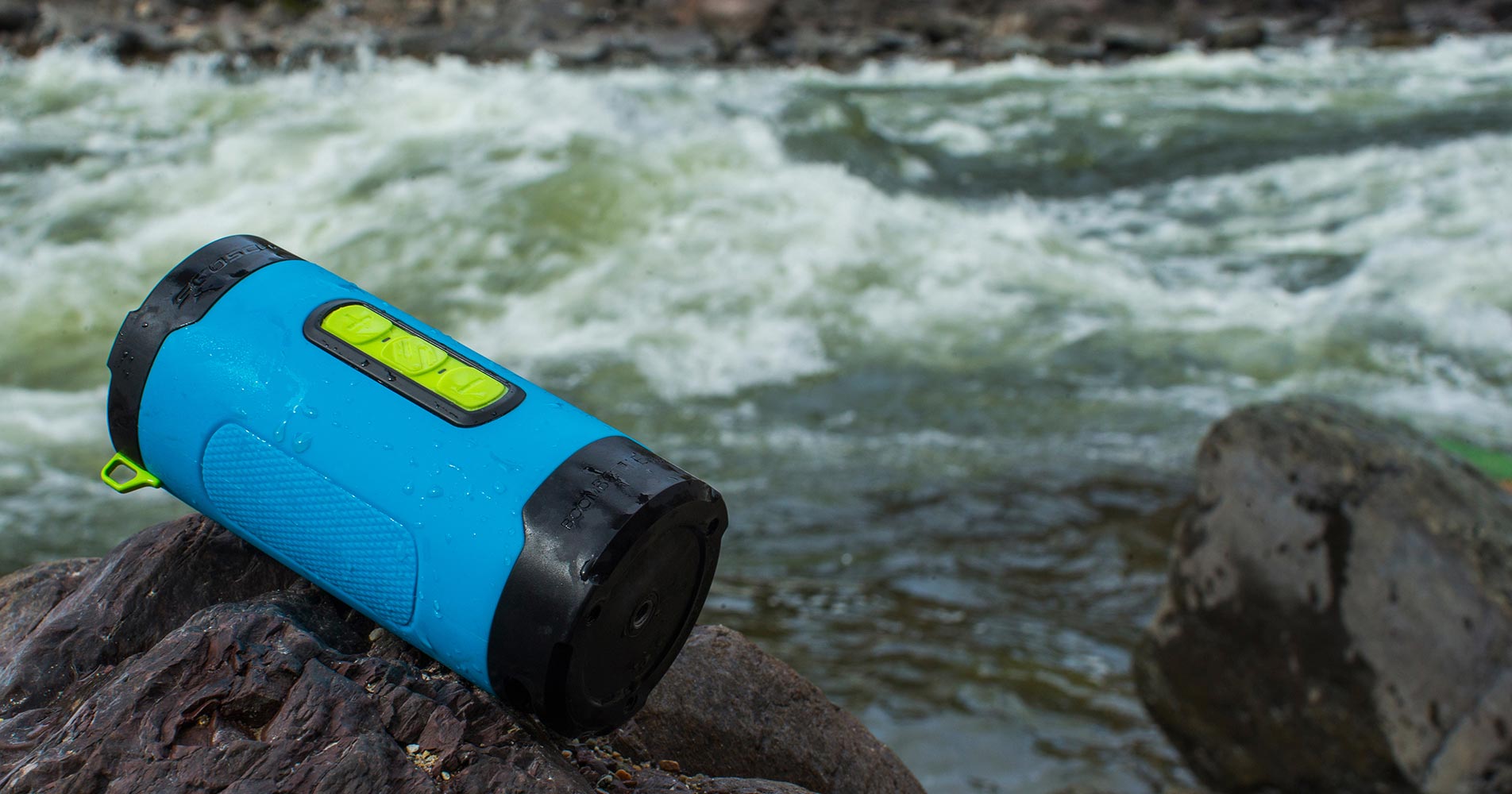 Big, Beautiful Sound
The powerful 12W 50mm up-firing speaker and passive subwoofer produce impressive clear audio and improved acoustics. The up-firing speaker sends music in all directions, creating 360 degrees of sound. Switchable equalization (EQ) ensures rich, robust audio regardless of your environment.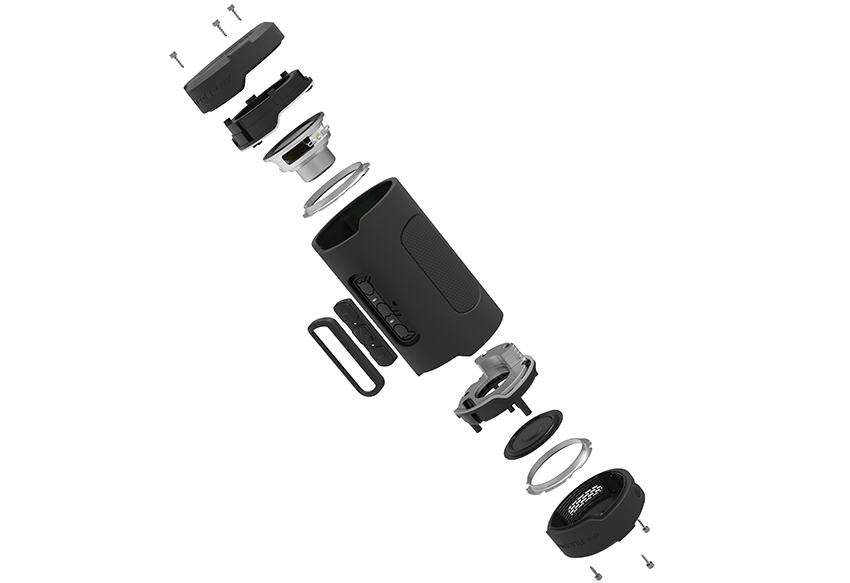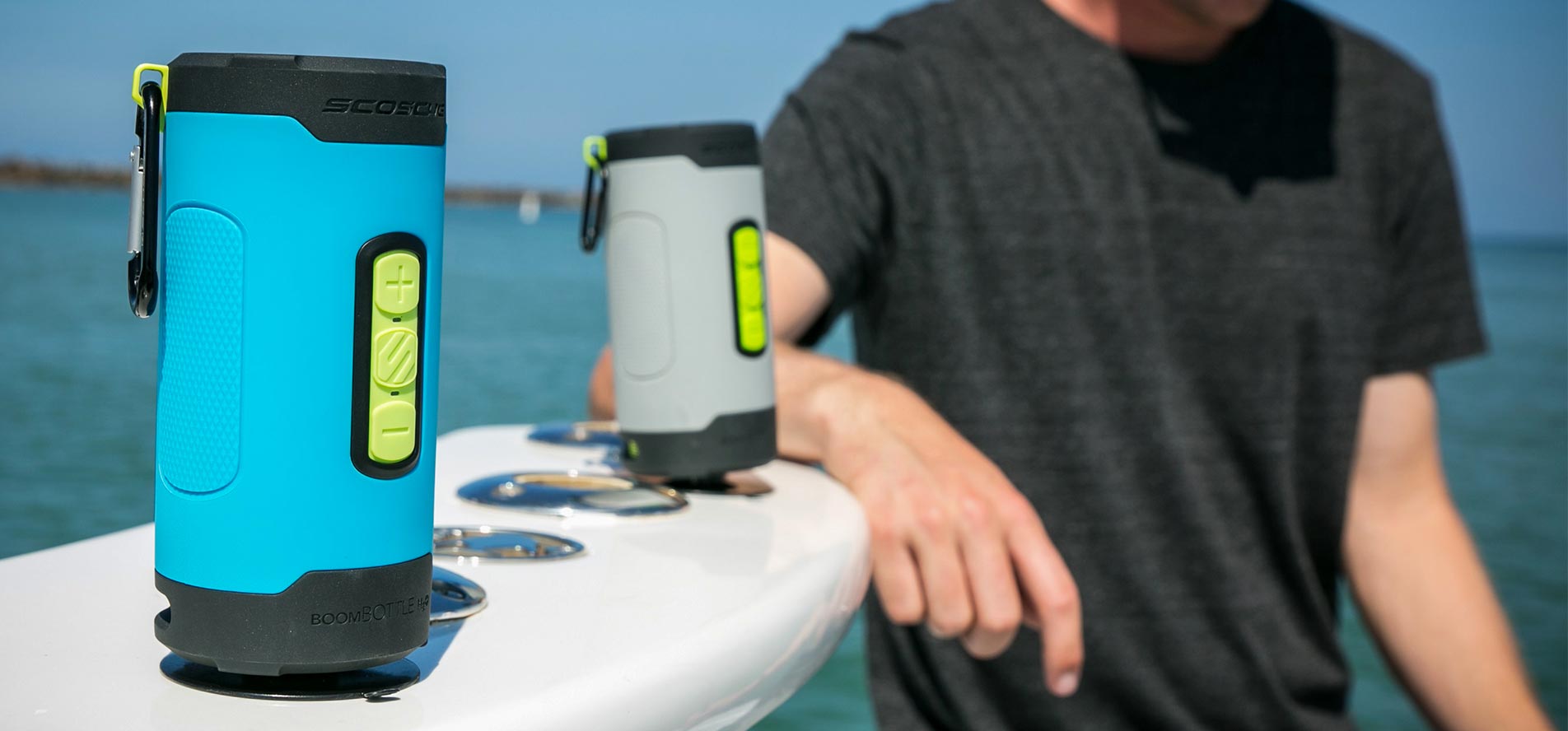 Extended Hour Battery Life
The rechargeable lithium-ion polymer battery provides up to 11 hours of continuous music playback. Use the Micro USB charge and sync cable (included) to easily charge the BoomBottle™ H2O+ portable speaker before you leave the house and then enjoy your music all day long. As an added convenience, the cable is fitted with the patent pending EZTIP™ Reversible Connector. With EZTIP, you can insert the connector either side up so you get the right fit first time, every time.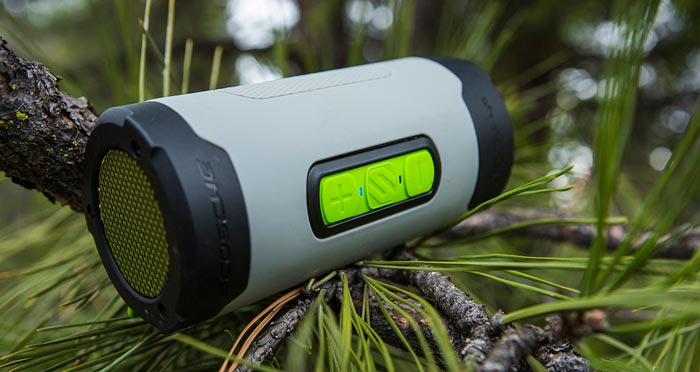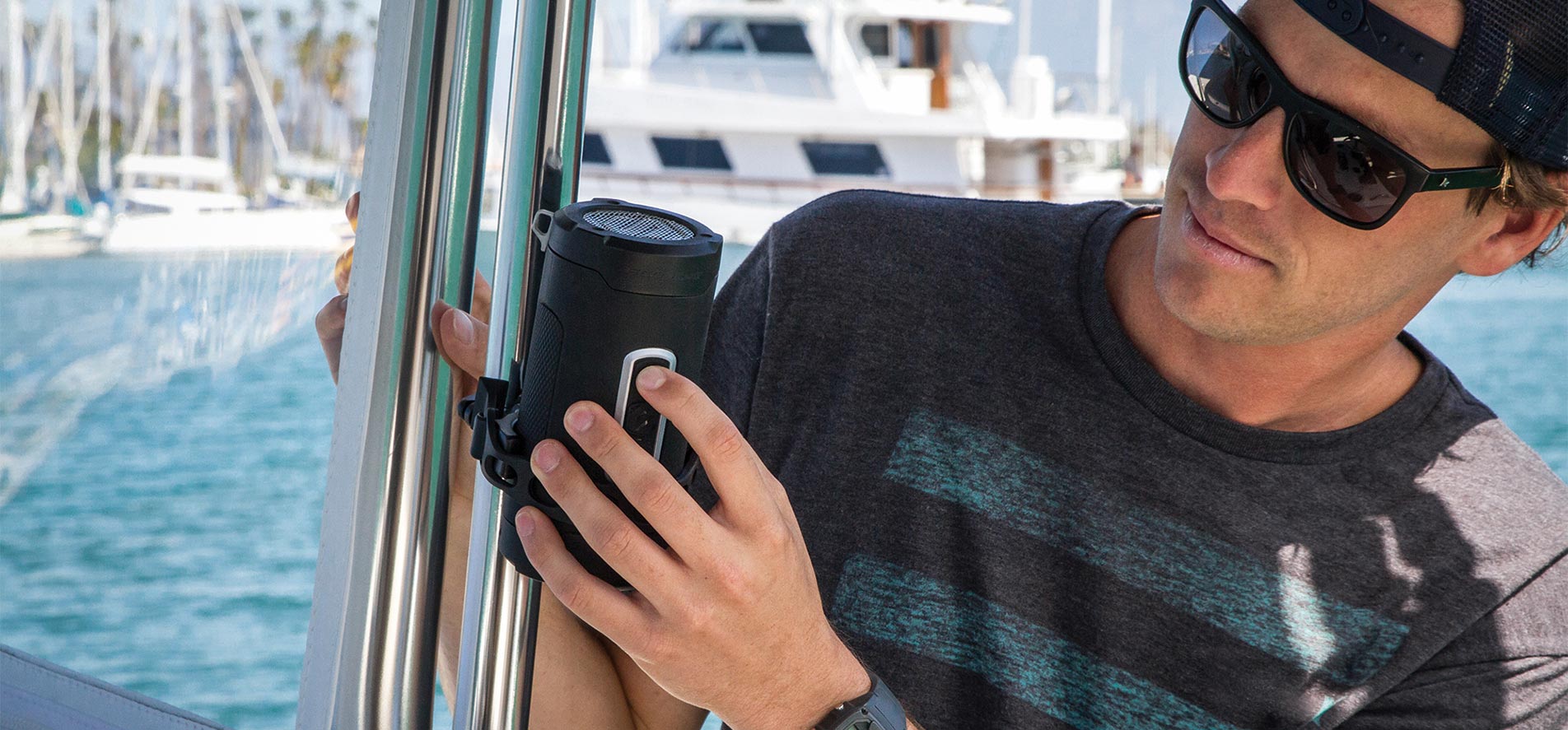 Floats for Easy Retrieval
The H2O+ features a non-slip exterior material that makes it easy to carry, even when wet. But should you happen to knock it out of your kayak, drop it into the pool, or other water environment, it floats for safe and convenient retrieval.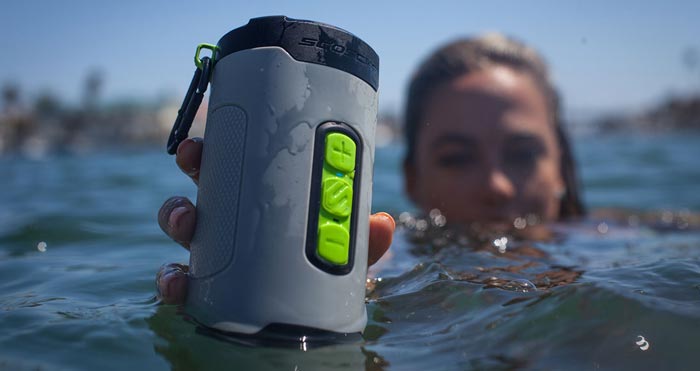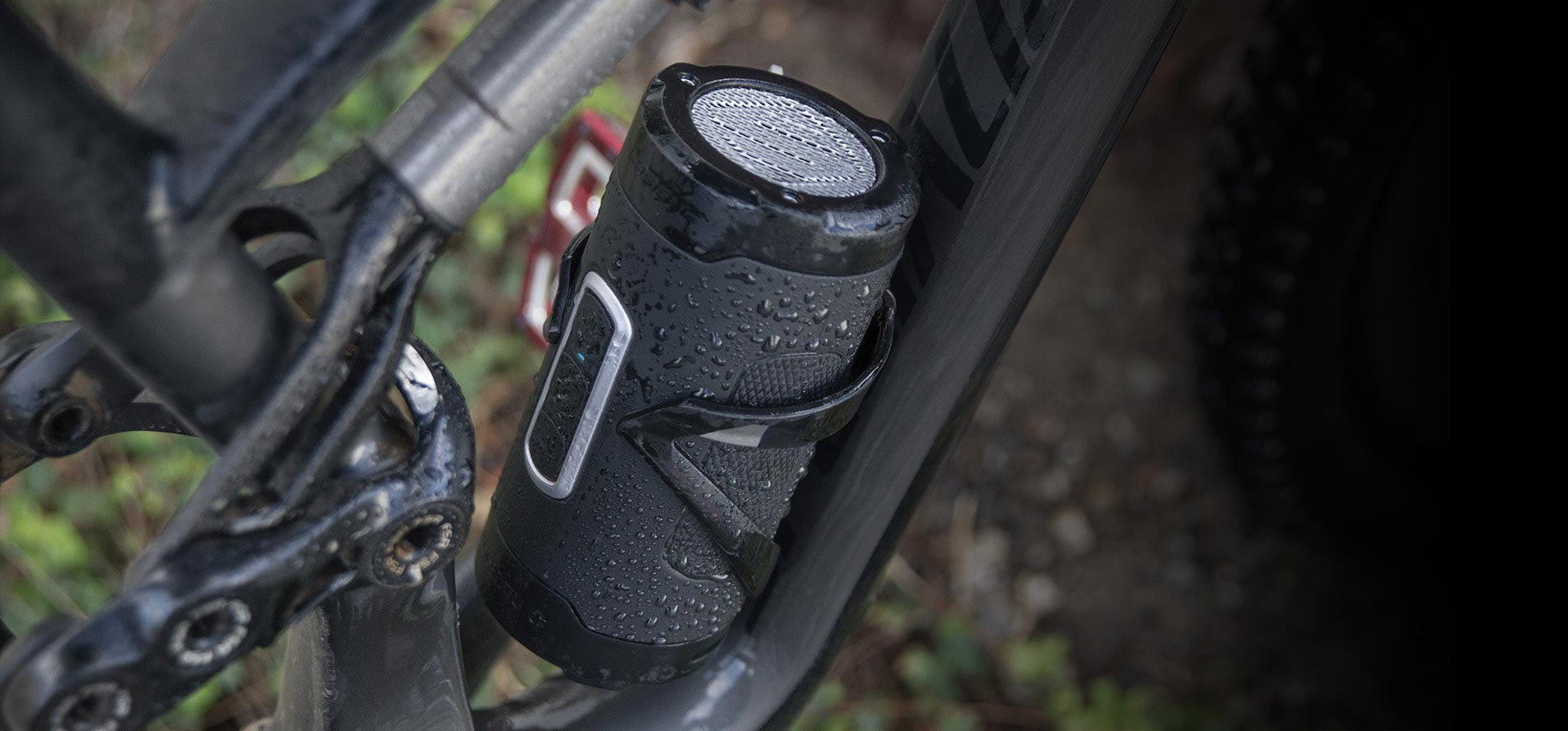 1/4" Thread for Mounting
On the bottom of the BoomBottle H2O+ is a ¼ inch thread that can be used to conveniently mount the speaker onto the Scosche BoomSup™ Suction Cup Mount, a tripod or other mounting system.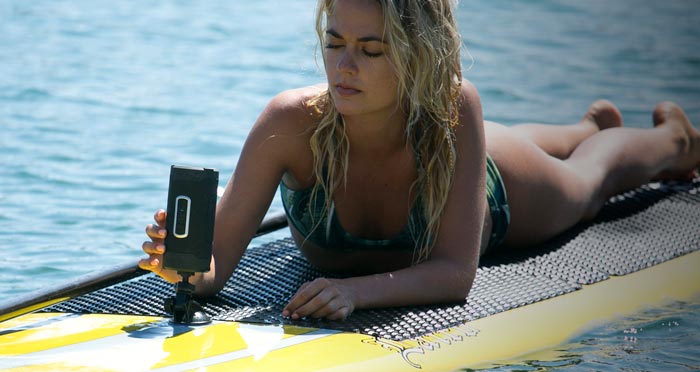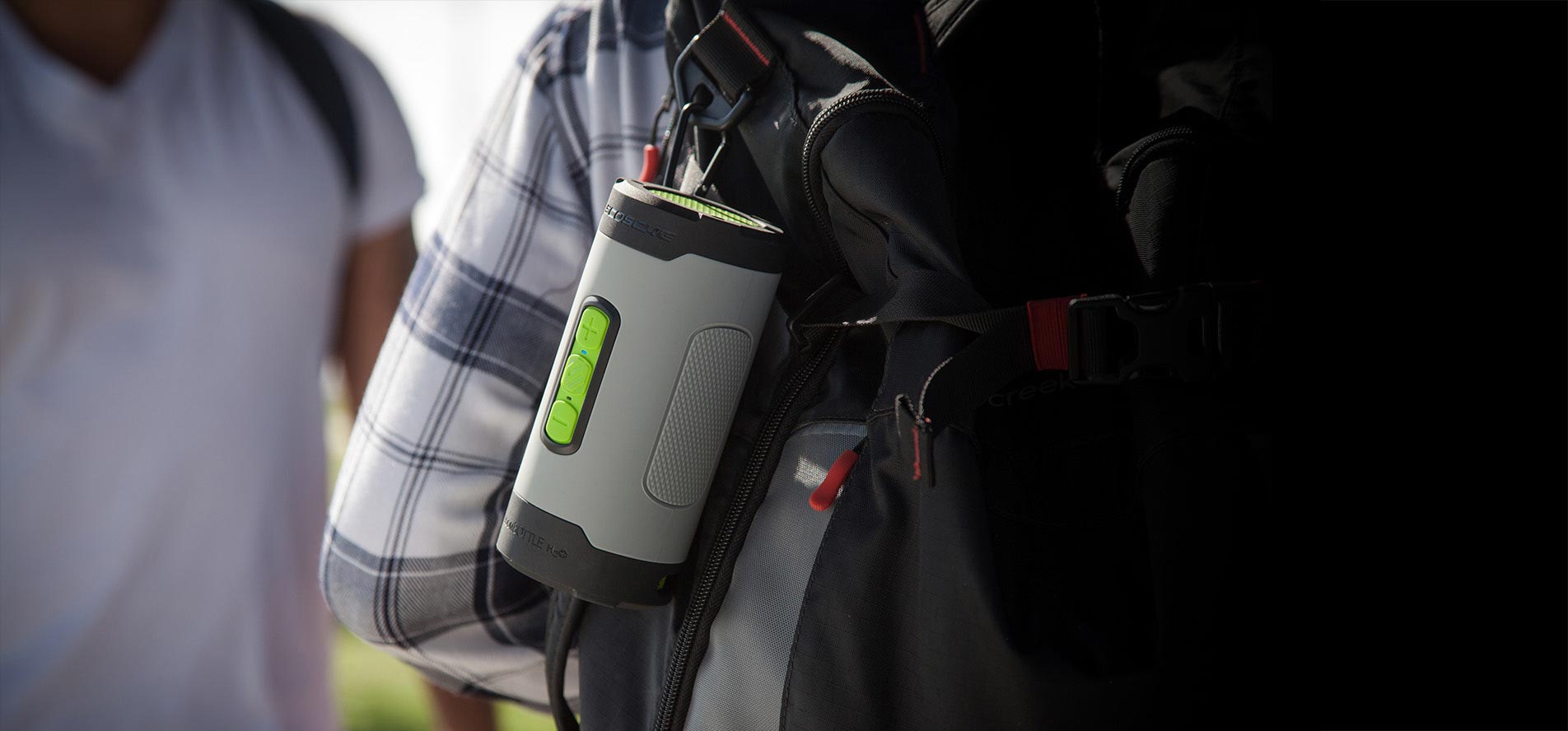 Smart Phone
And most Android Smartphones