2018-Up Jeep Wrangler Integrated Touchscreen Dash Kit
Sale
$99.99
Regular Price
$629.99
• Vehicle OE Personalization Menus & Settings
• Integrated Stereo Replacement Interface
• Premium Amplified Systems
• Premium Amplified Systems
• Heated Seats (if equipped)
• Steering Wheel Controls
• Allows factory Steering Wheel Controls to operate most aftermarket stereos, including Sony®, Alpine®, Kenwood® and JVC®.
• 3.25" Maximum aftermarket radio depth
• Climate Controls
• OEM Reverse Camera
**Not compatible in vehicles with Uconnect3 5" inch touchscreen display
2018-Up Jeep Wrangler Integrated Touchscreen Dash Kit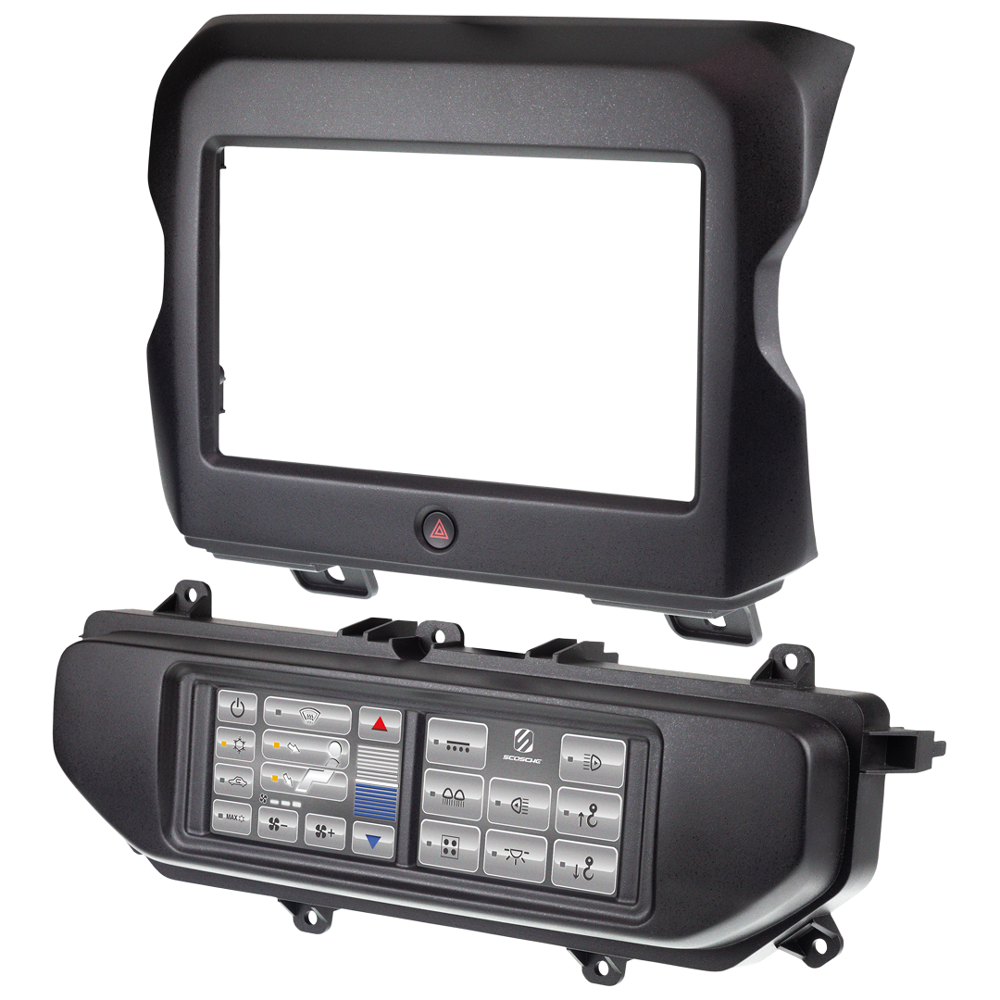 Features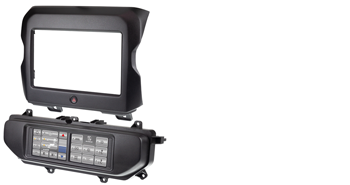 New for 2019! RSIM - 8-Channel Relay Switch Interface Module
The eight-channel controller lets you control switching of external devices using the ITC touchscreen, such as: Lights, Winch, Suspension, and Exhaust Diverters.
The module features eight individual output channels (high-side drivers) that can drive up to 600mA direct (for light load uses), or can be connected to external switching devices for more demanding loads.
Configurable as momentary, latching and user selectable timed output
User selectable icons for on-screen buttons
12V output at 0.5A for driving a standard automotive relay
---

Specs
Fits with double DIN or single DIN stereos
Painted and textured to match factory panels
Plugs directly into factory A/C harness
Configurable for single and dual climate controls
Full color touchscreen A/C controller
Includes stereo replacement interface
Allows factory Steering Wheel Controls to operate most aftermarket stereos, including Sony, Alpine, Kenwood, Clarion and JVC.
**Not compatible in vehicles with Uconnect3 5" inch touchscreen display
The ITCCR05B is compatible with the following Vehicles: