4ft Cable for USB-C Devices
• Designed for fast data transfer rates and high-efficiency charging and syncing of TYPE-C devices.
• Certified to ensure 100% compatibility with USB Type-C products such as smartphones and other standard USB-C devices.
• New symmetrical Type-C connector allows users to conveniently insert the charge and sync cable either up or down without the hassle of finding the correct side
• With 4 feet of cable, you have the extra freedom to simultaneously use your device while charging. Molded strain reliefs for enhanced durability.
• This cable is compatible with Samsung Galaxy S10/S10e/S9, Google Pixel, Nintendo Switch, and most other USB Type-C and USB-A devices.
Features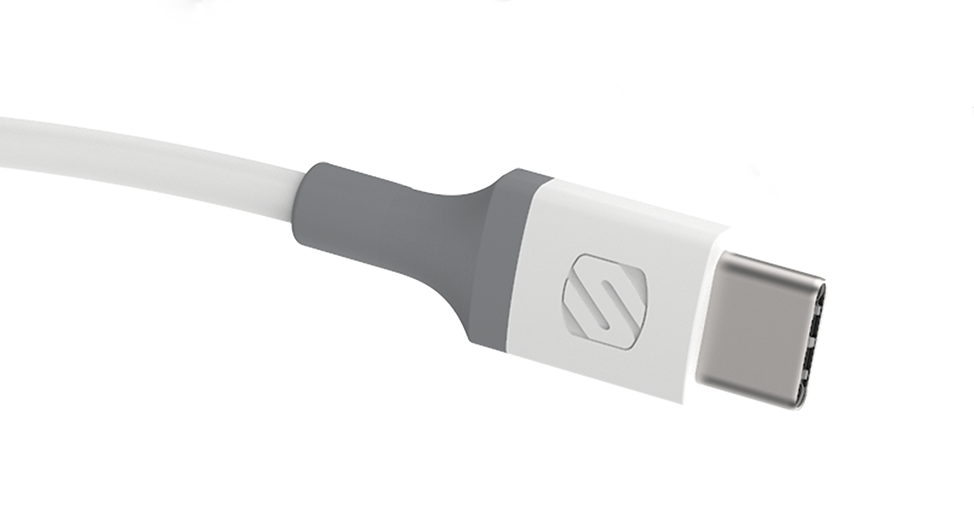 Reversible Connector
This USB-C cable allows users to conveniently and easily charge & sync all USB-C devices, such as smartphones, hard drives and laptops by inserting the connector either side up. The new symmetrical connector will eliminate the hassle of worrying about finding the correct side of the USB-C connector.
Specs
4ft Cable
Premium Aluminum
15W Capable
white
Smart Phone
And most Android Smartphones with USB-C ports
Tablet
And most Android Devices with USB-C ports