Portable HEPA Air Purifier/Deodorizer
Part Number
AFP2AFP2RF-BLD
In stock
FrescheAir
• Our portable HEPA Air Purifier/Deodorizer is designed to fit in the cup holder of your vehicle to make your life more comfortable and healthier.
• Use it to capture quietly and efficiently 99.5% of *PM2.5 small particles and dust plus also quickly neutralize and release clean, fresh air.
• With two modes: automatic, which switches on when you start your car, and manual mode that offers two fan speeds, you can set it and forget it.
• This small HEPA Air/Purifier can be used in your vehicle or home.
• It's perfect for taking along with you to purify any other space of your choice, such as cubicles or small offices.
• The design makes it easy to move from one car to another
FrescheAir Replacement Filter
• Use as a replacement H13 HEPA Air Filter for purifying/deodorizing your car, home, or office with your Scosche model AFP2-SP FrescheAIR Air Purifier/Deodorizer.
• Works ONLY with the Scosche FrescheAIR Air Purifier/Deodorizer part # AFP2-SP
Portable Air Purifier/Deodorizer & Filter Bundle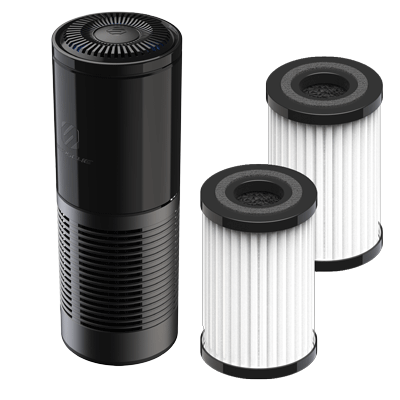 Features
FrescheAir™ Portable HEPA Air Purifier/Deoderizer
---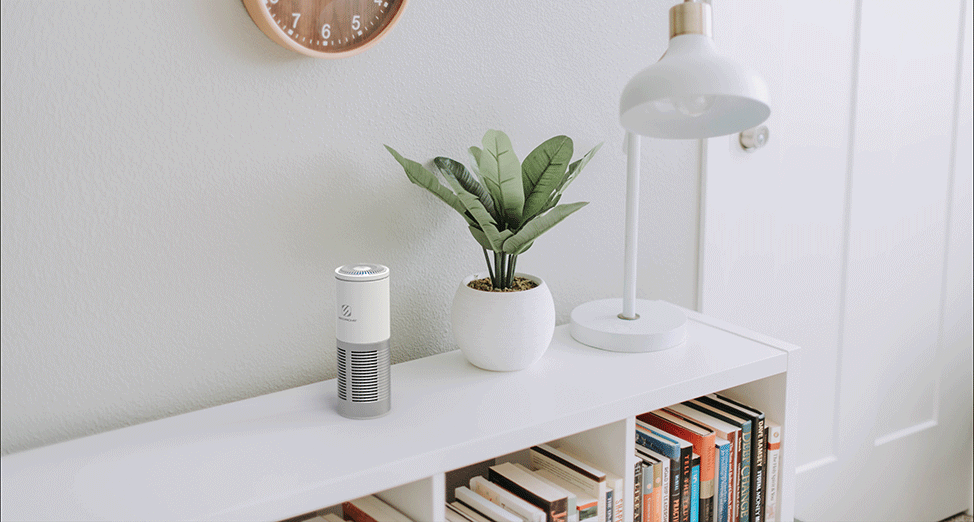 FrescheAir
Portable HEPA Air Purifier/Deodorizer designed to fit in the cup holder of your vehicle to make your drive more comfortable and healthier. If you suffer from allergies to pollen, dust, pets, or smoke, this is a must-have accessory.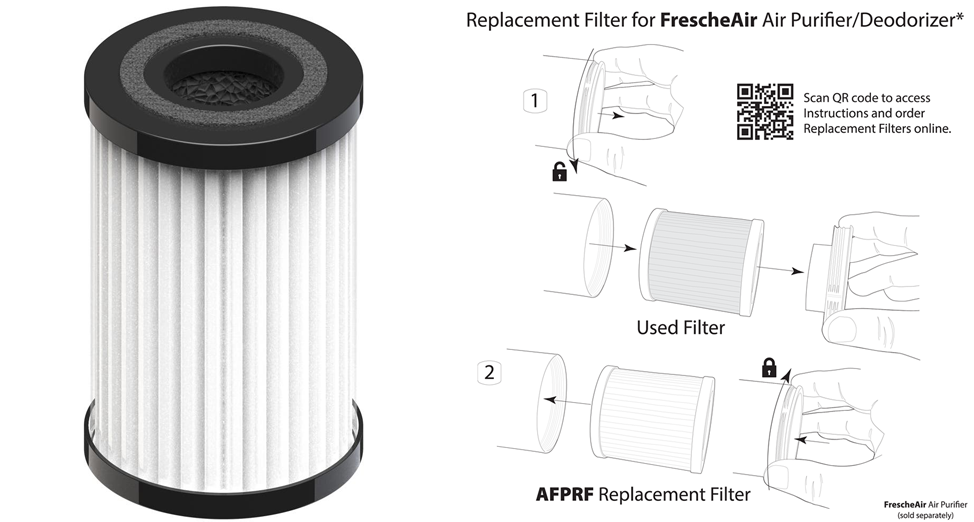 FrescheAir Replacement Filter
FrescheAir Compatible (Only)
The Scosche AFP2RF-SP is the perfect solution as a replacement H13 HEPA Air Filter for your Scosche FrescheAIR Air Purifier/Deodorizer (model # AFP2-SP) to keep your vehicle or room healthy, clean and fresh-smelling. The 3 stage H13 HEPA filter collects 99.5% of *PM2.5 small particles dust plus also quickly neutralizes and releases clean, fresh air. We recommend that you replace the HEPA filter in your FrescheAIR portable Air Purifier/Deodorizer every 3 to 6 months, depending on usage. This replacement filter is ONLY compatible with the Scosche model: AFP2-SP. Includes one H13 HEPA Air Filter, one user manual and a 1-year warranty.
Smart Phone
And most Android Smartphones with USB-C ports
Tablet
And most Android Devices with USB-C ports