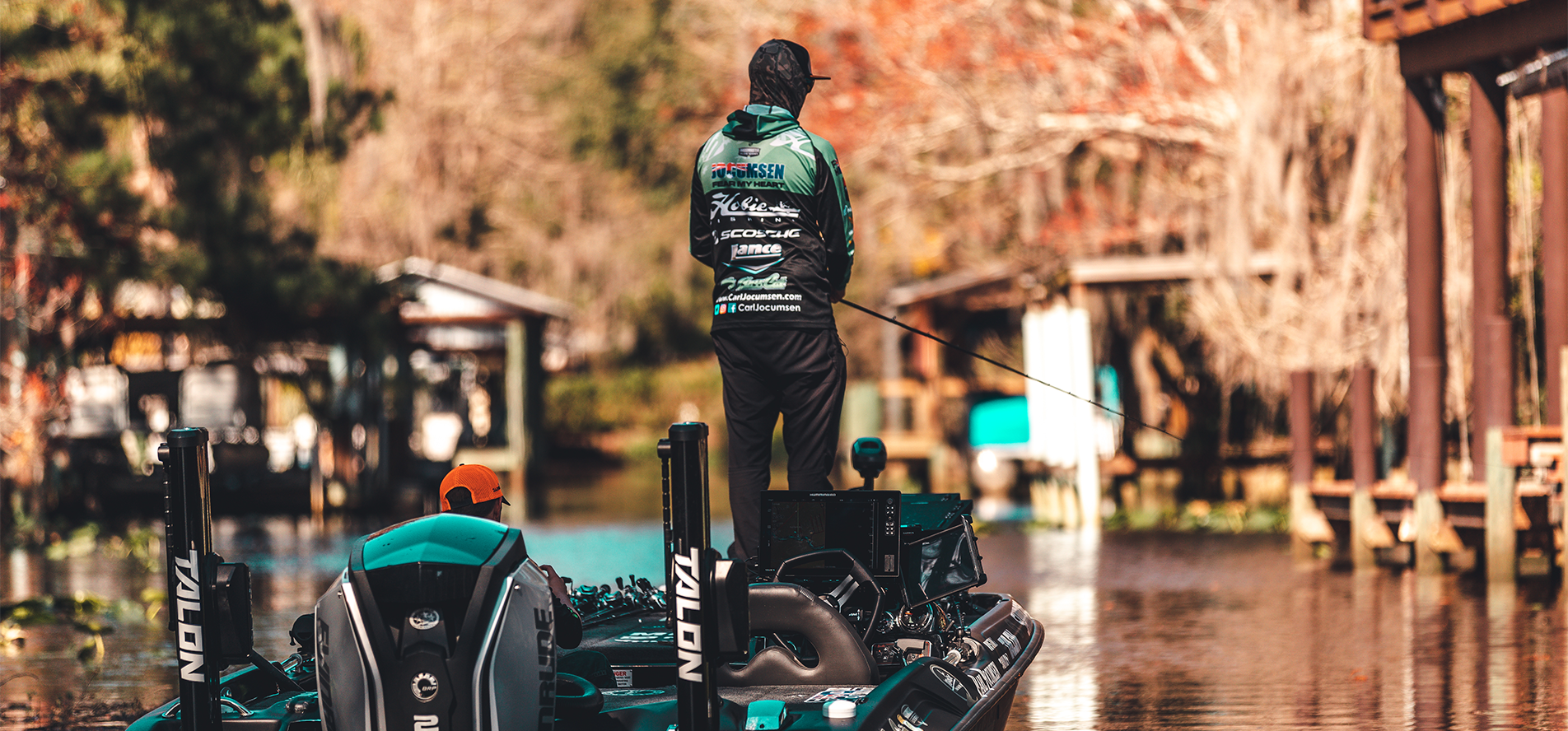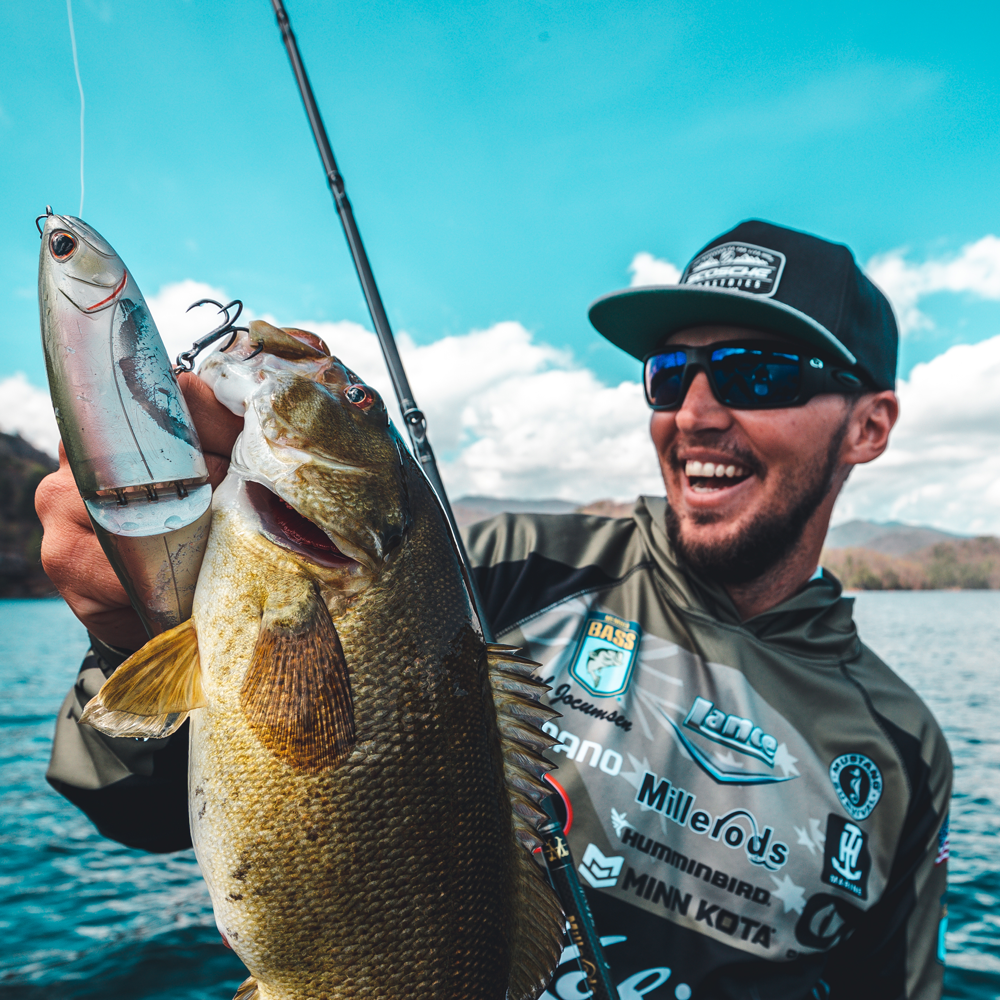 Carl Jocumsen
Bassmaster Elite Angler
---
Carl Jocumsen is the first-ever Australian angler to win the Bassmaster Elite Series. Qualifying in both 2014 and 2018, Carl won his first Elite Series event in 2019 at Lake Tenkiller, Oklahoma.
A Scosche Ambassador since 2017, Carl epitomizes our philosophy of following your dreams and living a life you love. He continues to thoroughly road- and water-test our products.
How old were you when you started fishing?
I have been fishing ever since I can remember, or since about 5 years old. I competed in my first Bass tournament at 15 and haven't stopped since then.
Do you remember the first fish you caught and where you caught it?
My first fish? It is etched in my mind forever and is the reason I am so passionate about this sport. I was 5 years old, fishing off the beach at Fraser Island in Australia. When I got that first bite I ran up the beach with my rod and fish and showed every campsite up and down where we were camped, I was so proud and I've been "hooked" ever since.
Was it difficult to make the decision to move to the U.S.?
Moving from my homeland in Australia was one of the toughest decisions of my life. Leaving my family and friends who I had spent every day with for 26 years of my life was tough on me. But with big dreams come big sacrifices, and everyone has been behind me supporting me every step of the way.
What skills and personality traits do you think are most important to becoming a successful angler?
Patience is one of the best traits you can have as an angler and honestly, with just everything in life. If you want something great it's going to take a lot of time, a lot of work and a massive amount of patience.
What was it like to be the first Australian to win the Elite Series?
Winning my first event last year came with a feeling I can't describe. After a lifetime of work and sacrifice it all came together in one week. It helped me to understand why I went through so many failures to get there, it all made sense. The smartest thing I've done in my life is to not quit.
How important is your support team, your wife Kayla, and Roo the Bass Dog, to your success?
It simply would not be possible without my support crew behind me. Having my amazing wife Kayla and our dog Roo with us through every step has been the biggest blessing in my life. Kayla has made sacrifices to support my dream and it has become her dream too. I don't know what I would do without her by my side. And she can back a boat down the ramp better than anyone I know. I'm a lucky man.
How do yours and Scosche's brands complement each other?
It has been incredible to work with a company that has the same drive and passion for life and career as I do. Life can be hard along the way and Scosche creates products that help make people's lives a little easier and I'm all about that. Put those elements together and it has made a great partnership over many years and we look forward to many more to come.
And in conclusion
This has been a lifelong dream of mine to compete at the highest level of Bass fishing in the USA. To have the support of an amazing company and people at Scosche has made it all possible and I'm truly grateful for that every day.
CARL'S FAVORITE
SCOSCHE GEAR
What is your favorite Scosche product(s) for work? On the road? And play?
It's gotten to a point where Scosche has created so many amazing products that I use every single day of my life. it's hard to pick any favorite but I'll give it a go.
Work: It has to be the PowerUp 700, this jump starter has saved me on the water and road dozens of times when a flat (dead) battery has almost compromised a tournament. It saved the day every single time.
Road: This one is easy, the MagicMount phone mounting system. I don't know what we would do without it. It just makes life easy when traveling across the country.
Play: Has to be the BoomBottle MM. We take ours everywhere we go from the shop at home, the camper, the beach and on the water. It enhances every moment we get to chill and hang out.