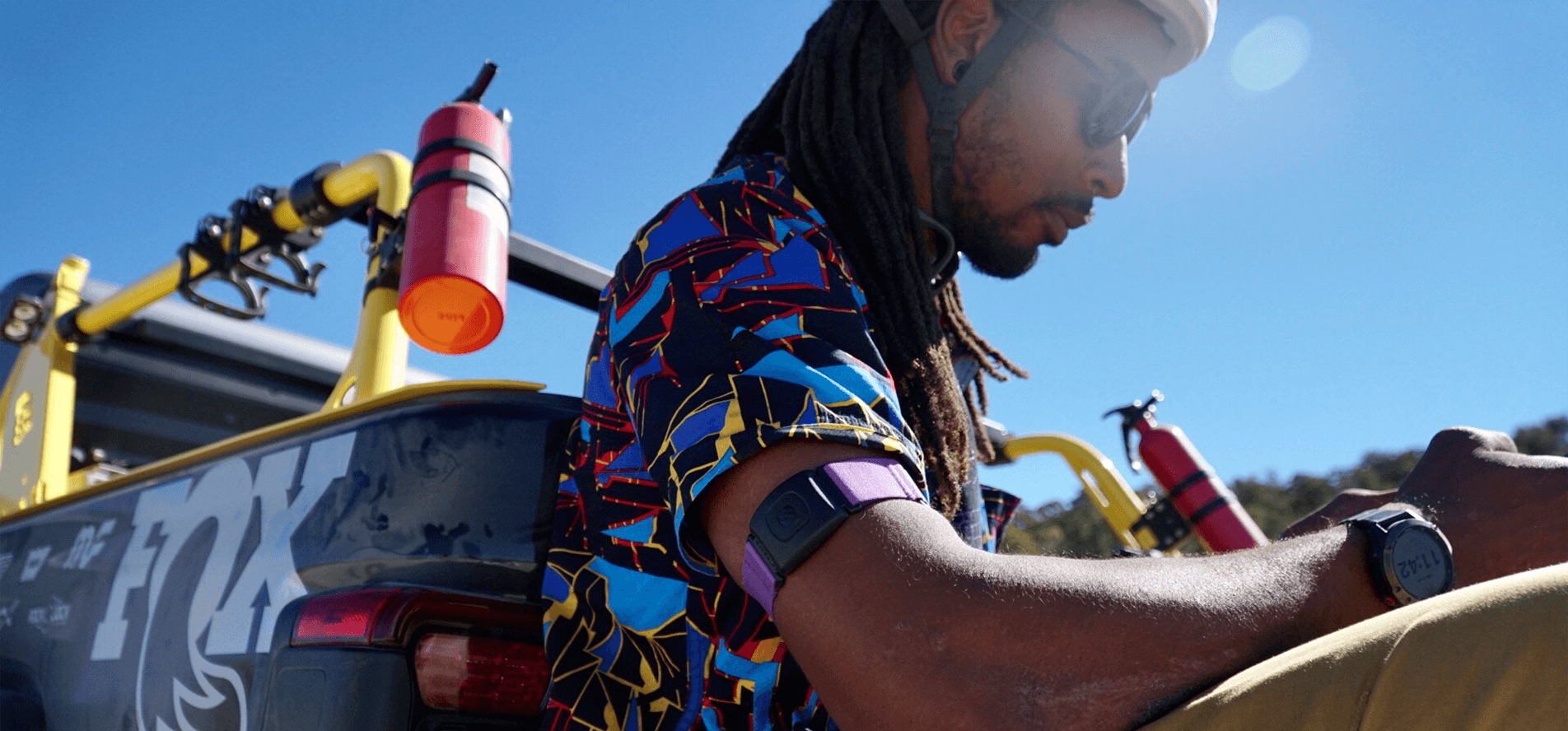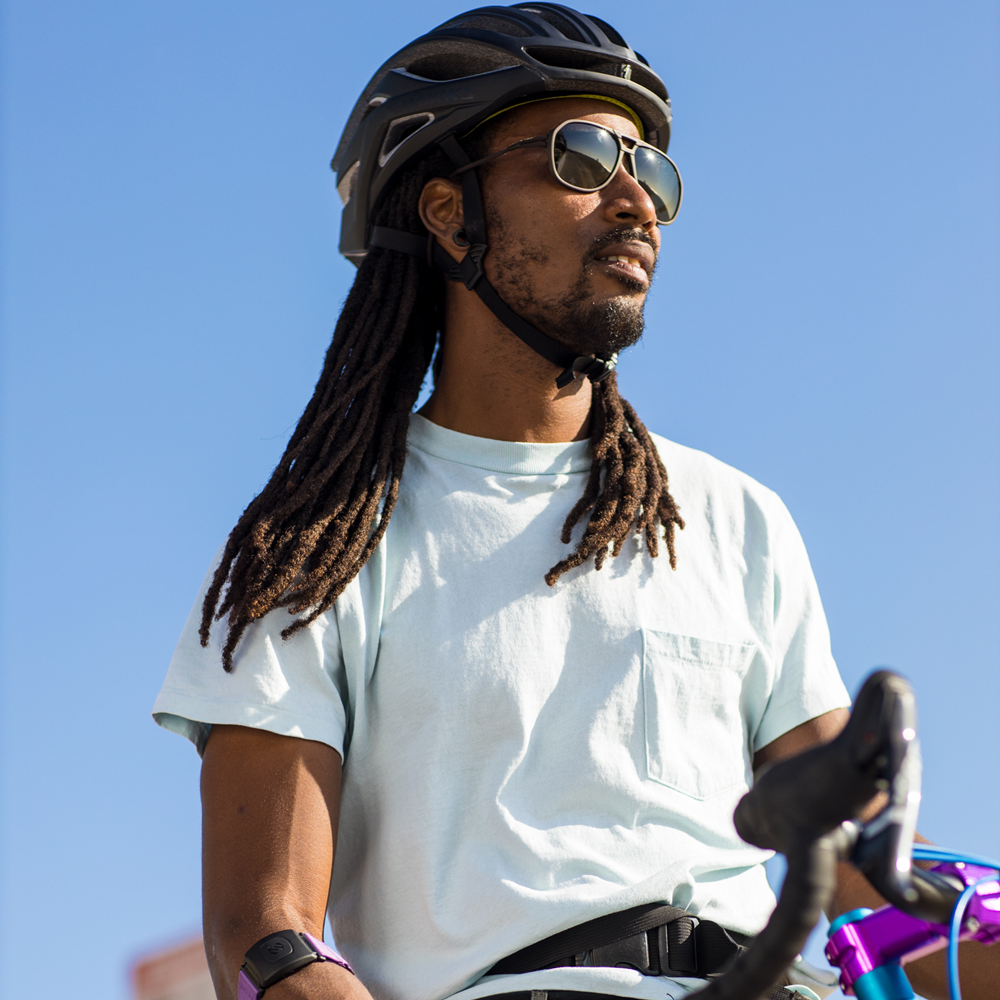 Leo Rodgers

Inspirational Cyclist
---
We are pleased to welcome, and introduce, cyclist Leo Rodgers as our newest Scosche Ambassador. As an accomplished and enthusiastic athlete, Leo uses his cycling skills along with his life experience to inspire and motivate others.
Scosche is excited to have Leo road-testing our Health and Fitness series of products, including our award-winning Rhythm armband heart rate monitors and handlebar phone mounts.
How old were you when you first learned to ride a bike, and who taught you?
I was about four or five years old when my dad taught me how to ride. It's amazing to look back and see how it's become such a critical part of my life now.
Do you prefer to ride alone or in large, or small, groups?
I would say large groups for sure. The social side of cycling is important to me. Having riders in your group to push each other is important to staying on your game.
Do you have a preferred group to ride with?
Back home in Tampa/St. Petersburg, it's the The Wolfpack Wednesday ride. Here in the Los Angeles area, I recently started riding with The Western Ridazz. Both are really chill and fun rides, with down to earth people.
How many bikes do you own, and which is your favorite?
Right now I have 11 Bikes. My fixed gear bikes are my favorite for sure. Riding fixed gear gives me a direct link to the drivetrain with my leg – like a manual car so to speak.
Where is your favorite place (in the world) to ride, and why?
Well I haven't been around the world yet, but out of all the places I've been California has been the best. It has elevation, mountain views, and beach vibes. It's been great for endurance training.
Who, or what, has been the biggest influence in your life?
Definitely my kids. They push me to do more and to be the best father I can be.
What made you decide to become a motivational speaker?
Over the last few years I started to realize how inspiring my story can be to others. If I can influence and motivate someone and help make a life-changing impact to someone, that's what it's all about.
Has the pandemic made it harder, or easier, for you to share your message?
Easier actually. The pandemic caused the cycling industry to explode, with a record number of people out on bikes. It's given me a bigger audience. I've been able to use virtual meetings, podcasts and social media to get my message out.
How do yours and Scosche's brands complement each other?
I really connect with Scosche's care for giving back to the community which is something I really get down with. A big plus is their being located in the SoCal area, so it seems like a perfect match.
LEO'S FAVORITE
SCOSCHE GEAR
What is your favorite Scosche product(s), for work, and play?
Scosche's Health and Fitness products are where it's at for me. The Rhythm heart rate monitor keeps me dialed-in fitness-wise. The BoomBottleMM lets me take the party on all my rides I use that thing for everything. It holds my phone and opens my beer!