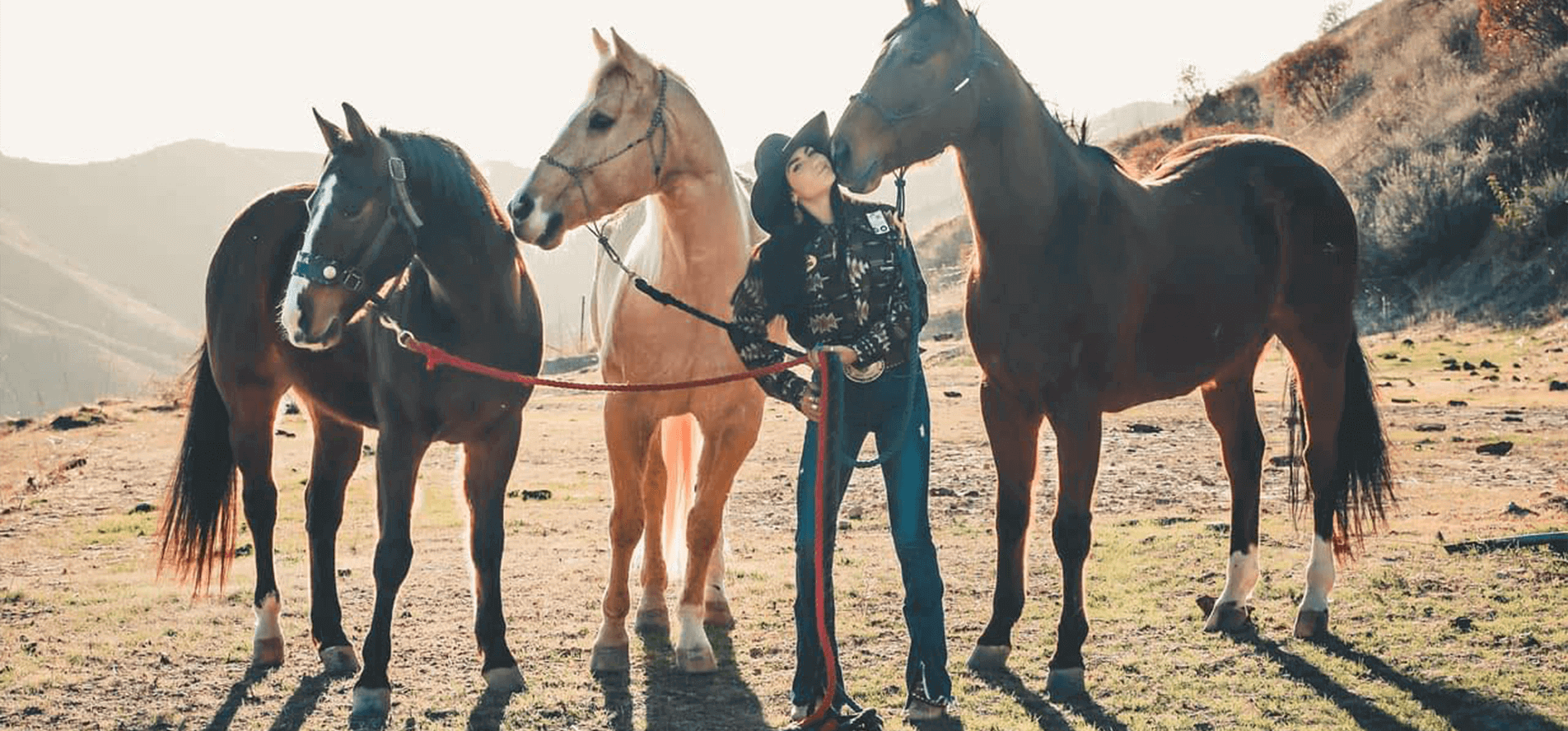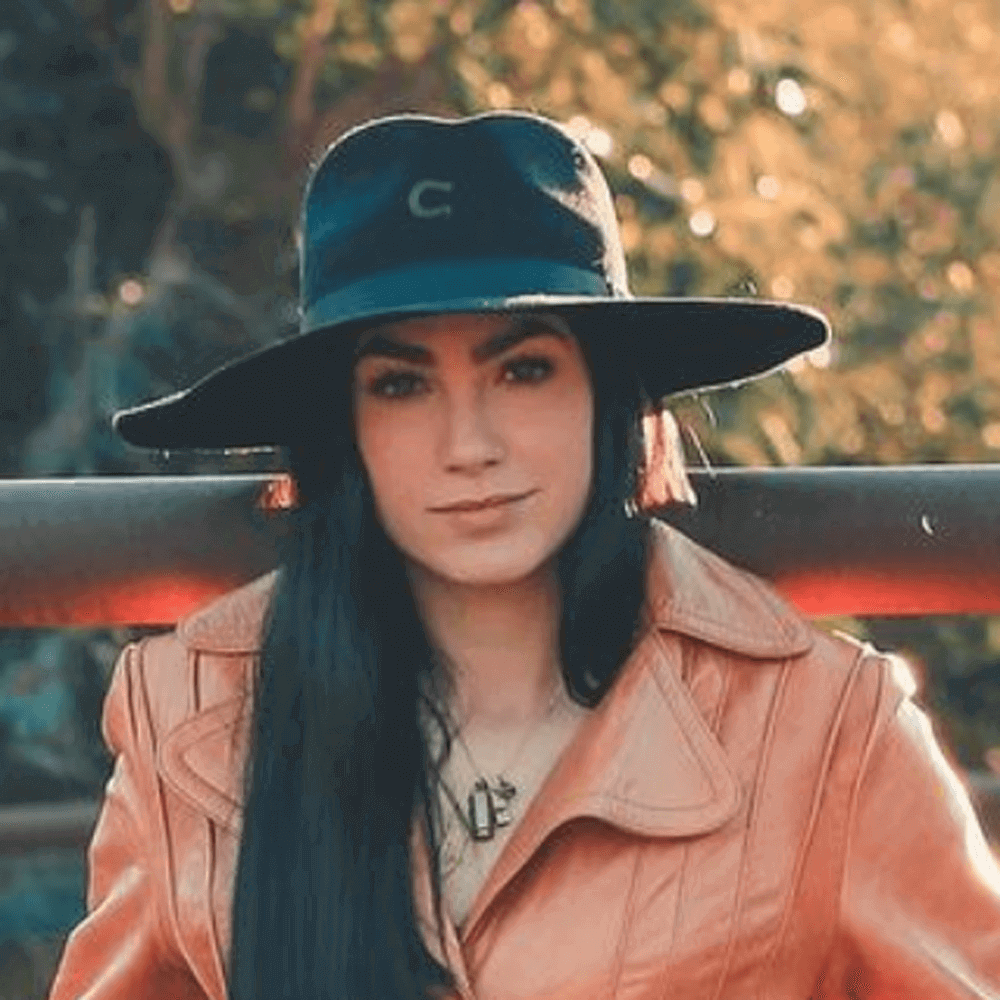 PFEIFFER ALVES

Scosche Rodeo Ambassadors
---
Rodeo riding is not for the faint of heart and two of our Rodeo Ambassadors, Pfeiffer and Skylar Alves are perfect examples of the hard work, commitment, skill, and sheer grit it takes to compete in this breathtaking sport, where a split-second can make all the difference. And, if you recognize their last name, it's because they are both grand daughters of Scosche Founders Scotia and Roger Alves. They clearly both inherited the Alves' family courage, determination and drive for success.
Cousins Pfeiffer and Skylar are the daughters of Scosche Co-Presidents (and brothers) Kasidy and Vince, respectively, and they do an amazing job of representing the Scosche brand and family.
At what age did you start riding, and tell us about your first pony?
I started riding around 4-5 years old. My cousin, Sky, graciously let me borrow her pony, Dolly, who was this tiny buckskin pony that took the absolute best care of us.
When did you start riding competitively? What made you choose rodeo?
I started riding competitively at barrel races or gymkhana events. My aunt would lead us around the arena until we were able to ride on our own. Later my trainer, Tonia Forsberg, introduced me to real rodeos where I competed in barrel racing, pole bending, roping, and tying. Sky joined shortly after and we've both been hooked ever since.
How many hours a week do you devote to your sport? And how do you balance that with your other activities and commitments?
Just for me to go ride my horses I drive 45 minutes each way, almost every day. It's about a five-hour day for me, so about 20-25 hours a week. That does not include time spent on the road for a rodeo. I'm usually away two or three weekends a month at a rodeo, from Thursday through Sunday. It's very hard to balance that with other activities but I manage to find some free time.
Worst (or most dramatic) fall? And what did it teach you?
I've had two pretty bad wrecks and I wouldn't say one was worse than the other. They were both scary in their own way but my horses and I walked out safe and healthy both times. In both instances my horses did everything in their power to avoid hurting me. Those incidents taught me that anything can happen at any moment and to always be cautious.
Most exhilarating rodeo moment?
I've had my first place win moments, but I have to say my most exhilarating rodeo experience would be when my old mare, Sandy, and I got to race against a dirt bike during the pro rodeo at the Ventura County Fair. My horse and I beat a motorcycle in front of thousands of people! That was fun especially since my family are dirt bike riders.
Would you like to turn professional? Or do you plan a horse-related career?
That's my plan. I currently have my pro permit and I am patiently waiting for my first pro rodeo with my trainer Tonia Forsberg, who bought me my permit when I turned 18. Besides pro rodeo, I would like to start training young horses and help them start their careers. Whatever my future holds, no doubt it will involve horses.
"My old mare, Sandy and I got to race against a dirt bike during the pro rodeo at the Ventura County Fair. We beat a motorcycle in front of thousands of people. That was fun, especially since my family are dirt bike riders."
PFEIFFER'S FAVORITE
SCOSCHE GEAR
Favorite/most used Scosche products and why?
My favorite Scosche product would have to be the PowerUp 700 battery charger. My mom and I have already used it four times just this year to jump start our trailer battery while on the road. I use the BaseLynx wireless charging pad every day. Not only does it charge super fast, but my friends and I can all have our phones plugged into the BaseLynx station, charging all at once. Last, but not least, is the BoomBottleMM portable speaker. You can't lose your phone using the magnet on the top, plus it has great sound and is perfect for any rugged, outdoor situation. Can I add another? It's the little BoomBuoy waterproof, floatable speaker. I actually call it the "Saddle Speaker" because I hook it to my saddle via the carabiner while exercising my horses.