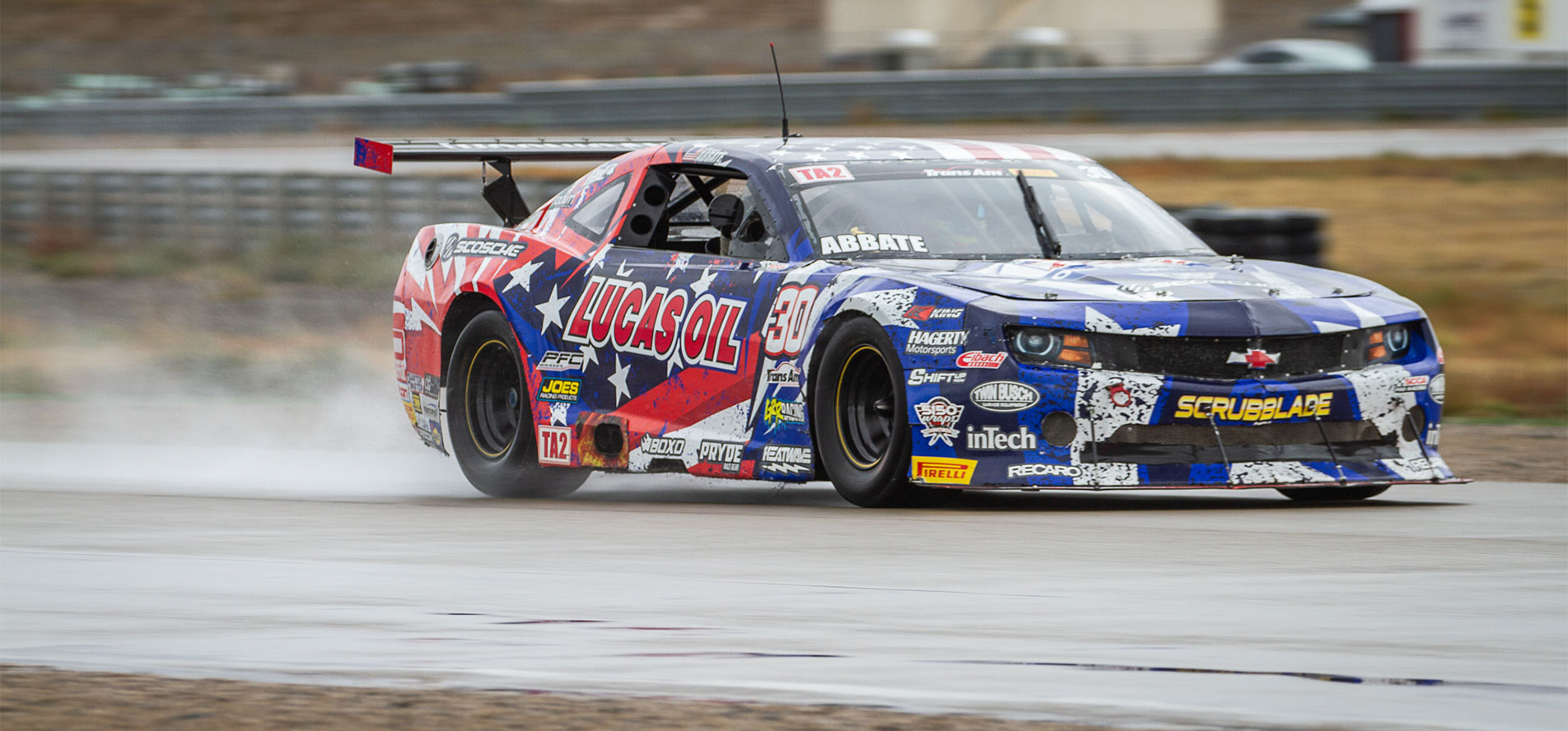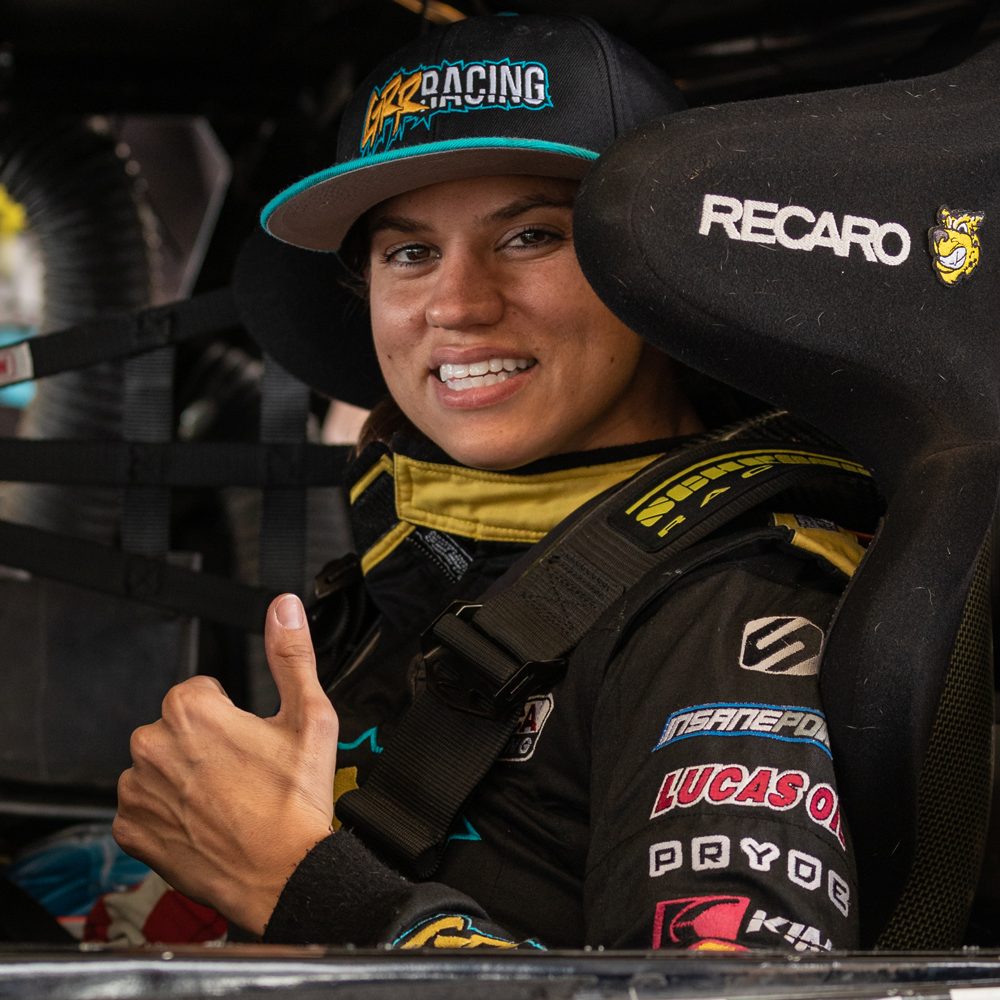 Michele Abbate
Professional Race Car Driver
Grr Racing
---
Michele is a professional race car driver and a valuable Scosche ambassador since 2016. Her incredible driving skills are matched only by her passion for her profession.
How old were you when you first knew you wanted to race?
I was about 9 years old. My older brother Michael was the racer and got his first go-kart when he was 8. I was 6 at the time so I got to experience the sport as a spectator for many years.
Tell us about your current race car?
Black Betty is a purpose built tube-chassis road racing car built by Howe Racing and she's powered by an LS3 Chevrolet Katech engine with a fiberglass Gen 5 Camaro body to top it off. Most people relate it to a stock car or NASCAR, but it is the spec car for the Trans Am (Trans American) series in the TA2 category. TA2 is the largest and most competitive class in the entire series. The Trans Am class limits power to 500hp and is the most cost-friendly in professional racing. The engine's are sealed and certain components are capped at a specific cost, which sets up somewhat of a spec class. It results in some of the closest racing, and truly showcases the talent of the drivers.
How do you prepare for a race?
My daily routine is a continuous preparation for my next race. It includes staying healthy, strong, and focused. My team and I work hard to eat right, exercise and build muscle. Mentally I prepare by reviewing data from when I was at that particular track and where I can improve my lap times. Even a hundredth of a second can make a mega difference in the result. Emotionally, I am calmest during the minutes before a race and have been known to fall asleep on the grid.
What's running through your head right before the flag falls?
I am laser focused on the flagger, waiting to see the lift in his arm, so I can get the best start possible. It's crucial to be in the right gear to give you the best RPM range off the start and it typically differs at every track. Starts are stressful from any position on the grid and sometimes making it through that first corner is the biggest challenge!
Who's your greatest influence and/or mentor?
My husband Anthony is my Crew Chief and he has been there since the beginning of my journey. He always helps me make decisions, pushes me to do my best, and guides me when needed. I wouldn't be who I am or where I am without him and I'm very thankful. He gave up his passion of racing sport bikes to help me pursue my dream and I never want to let him down. Our entire lives revolve around our race program and I am so fortunate to have Anthony by my side through it all. We met our senior year of high school and he has seen ALL of my struggles and has shared our successes. Our team is small but we are strong, smart, dedicated, and unstoppable.
What's the best piece of advice you've ever received?
"Believe in Yourself." To do anything well you have to have confidence, but you also need respect, understanding, and an openness to learn. The next thing is, "You get out of it what you put into it". It might take longer than you expected, or there may be a few streaks of bad luck, but in the end your success will be determined by the amount of effort you put in. Dreams don't work unless you do!
How did you first learn about Scosche?
I saw the products installed on my friend Jerry Zaiden's off road truck when we helped him out at the Mint 400. I had seen the BoomBottle advertised online and really wanted to hear it play. I got to check it out first-hand at SEMA 2015 and knew it was something I had to have.
MICHELE'S FAVORITE
SCOSCHE GEAR
What is your favorite Scosche product(s), for work, and play?
My favorite has got to be the BoomBottle, because I love having music with me everywhere, even in the shower! It's portable, waterproof and provides good sound. My most used product is definitely my MagicMount – I can't live without it!