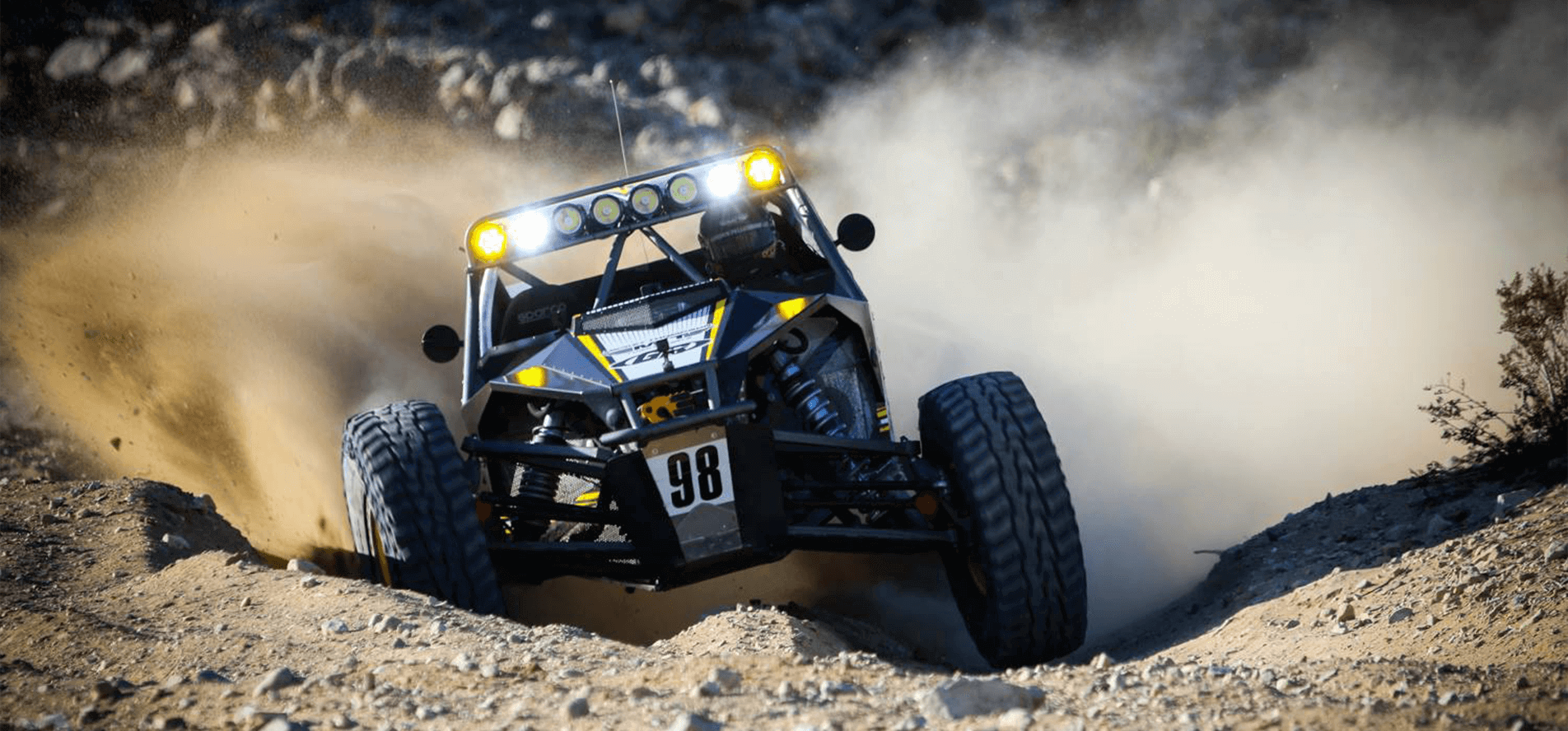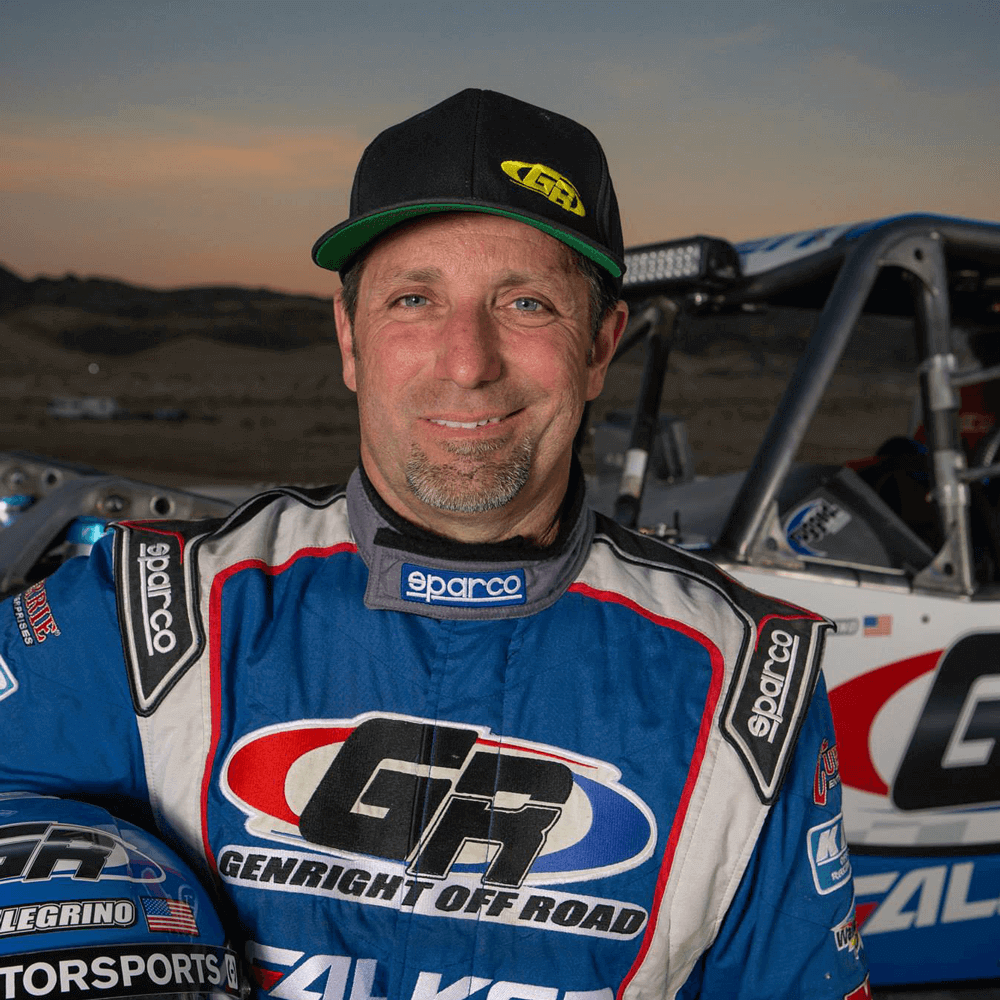 Tony Pellegrino

President and Founder, GenRight
GenRight, Tony Pellegrino's company, and Scosche Industries bear some striking similarities.They are both family owned and run businesses, and both began, and are still headquartered in, beautiful Ventura County, California. In addition, they were both born from the founders' deep knowledge and passion for something, which in Tony's case is his love of Jeeps, racing, off-roading and rock crawling.
Since 2006, GenRight, short for "Genuine Ideas Engineered Right", has designed, manufactured and installed the most reliable, innovative specialist Jeep parts and accessories you can buy. Tony not only helps people build the Jeep of their dreams, he was one of the earliest believers in, and supporters of the King of the Hammers (KOH) event and is a sponsor of the Ultra4 Race series.
Tony always had a taste for horsepower. He started out racing dirt bikes and transitioned to Jeeps when he had a family, "so everyone could be involved." It's that inclusive attitude, whether for his family, his customers, or fellow KOH competitors that make Tony a great competitor and a great business owner.
What is it about the Jeep brand that inspires you to race? And to build a business upon?
I like that Jeeps are synonymous with off-roading. I also like that they are American made and they are easy to build and upgrade. I saw an opportunity in the market for high quality American made upgrades so I started GenRight.
First Jeep you owned?
I bought a 1987 Jeep Wrangler YJ in 1999 and built it into the Growler: https://genright.com/the-growler-YJ/
All-time favorite vehicle, and why?
My Unlimited Class Ultra4 race car that we call Nexus. And second would be my Jeep JKU we call Terremoto: https://genright.com/terremoto-jeep-jk/
The first time you took part in King of the Hammers – which year and your first impressions?
My first KOH was back in 2010 and it was awesome! We built a two-seat machine with huge shocks, a Chevy LS engine and 42" tires. I loved that KOH was a "run what ya brung" race and completely unlimited. Spectators were everywhere and super excited to be there. Truly the greatest off-road race in the United States. I also like that the racecourse is different every year.https://genright.com/4485-ultra4/
What's next for GenRight and for GR Racing?
I am working with Ultra4 to start our own "Jeep" class to inspire more of our Jeep customers to race KOH.
"I loved that KOH was a "run what ya brung" race and completely unlimited. Truly the greatest off-road race in the United States!"
TONY'S FAVORITE
SCOSCHE GEAR
Your top three favorite Scosche products and why?
The MagicMount magnetic mounts, which are convenient, compact and hold my iPhone 10X securely both on- and off-road! Next are the BaseClamp Convex side mirrors that allow me to easily see the side and rear wheel on my vehicle. And of course the Quick-release fire extinguisher mounts, because if you ever need to put out a fire, you want to do it quick!