• Echo Cancellation and Noise Reduction Technology
• Five Hours Working Time, 180 Hours Standby Time
• Small (1"x2") Size with Back Clip
• Convenient Controls to Adjust Volume, Skip and More.
Included: Wireless Audio Receiver, 90° AUX Jack, 3ft. Aux Cable & 3ft. Micro USB Charging Cable
Bluetooth Audio Receiver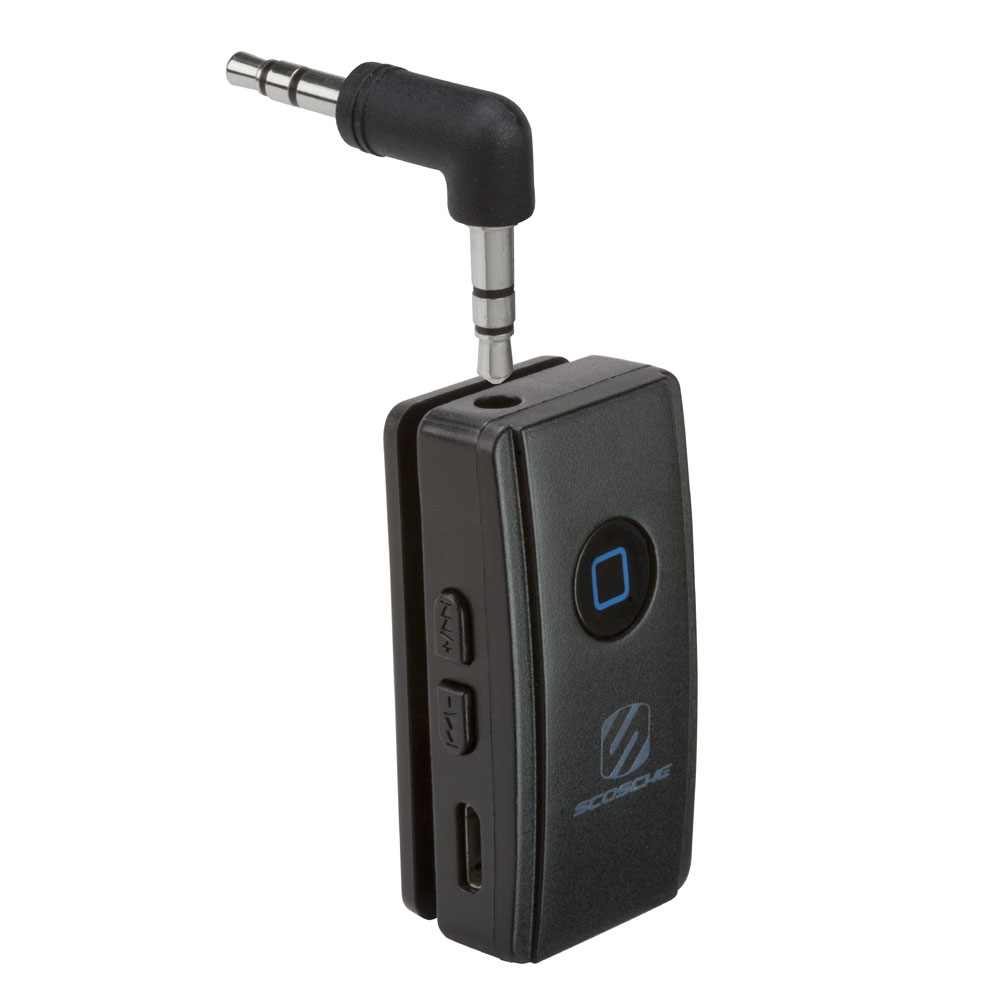 Features
The BTFreq Clip Wireless Audio Receiver transfers audio from Bluetooth devices to non-Bluetooth devices. Use it to stream music or audio from your Bluetooth equipped device to your non-Bluetooth device such as earbuds headphones car or home stereo with crisp crystal-clear sound.
The BTFreq Clip is compatible with any Bluetooth-enabled Smartphone iPod MP3 Player or Tablet to stream audio from to any non-Bluetooth device such as earbuds MP3 Players headphones car stereo home stereo or other mobile device with a 3.5mm AUX output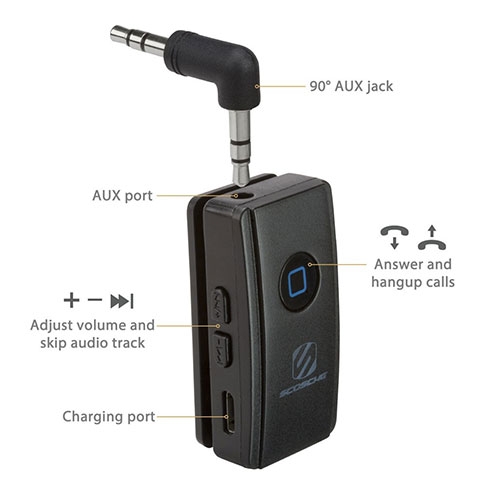 Built-in Controls
90-degree AUX jack plug included in our receiver and your earbuds headphones car or home stereo
3-ft. 3.5mm to 3.5mm cable included to connect our receiver to the AUX port on your non-Bluetooth device
Audio Jack can be used to stream audio from to any non-Bluetooth device such as earbuds MP3 Players headphones car stereo home stereo or other mobile device with a 3.5mm AUX output
Play and control your music and make hands-free calls
DSP Echo Cancellation which ensures noise reduction for high-quality sound to your earbuds headphones car or home stereo
Smart Phone
And most Android Smartphones