The Global Stage for Innovation
CES is the world's gathering place for all who thrive on the business of consumer technologies. It has served as the proving ground for innovators and breakthrough technologies for 50 years — the global stage where next-generation innovations are introduced to the marketplace. As the largest hands-on event of its kind, CES features all aspects of the industry. And Scosche will again be there to introduce many of its latest consumer tech, powersports and car audio product innovations. If you happen to be going to the show, stop by our booth #31106 in LVCC South Upper Hall.
---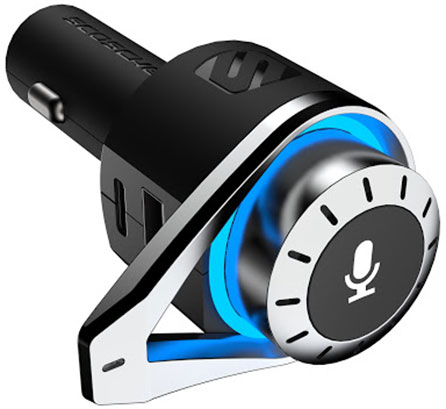 Day 5
BTFREQ™
The BTFREQ is a powerful and convenient dual-port (USB-A 12W/USB-C 18W with Power Delivery) charger. Not only does it allow you to charge two devices at once, it charges them quickly. USB-C PD charges up to three times faster than a regular charger and provides adaptive charging, delivering the fastest safest charge for each individual device. This charger also supports Apple and Samsung Fast Charge and, as USB-C is becoming the globally adopted standard for charging and data transfer, it will work with your current and future devices.
Day 4
MAGICGRIP™
Wireless Auto-sensing Mount for Smartphones! This wireless charging car mount senses when the charging coil in a Qi-enabled phone is perfectly aligned with the charger, and that alignment automatically activates motorized arms to gently close and hold your device securely. It charges up to 10W, supporting Apple and Samsung Fast Charge, and has an ambient light sensing LED ring that indicates charging. The MagicGrip comes in four mounting base options: Vent, Dash, Window/Dash, and Double-Pivot Dash.
---
Day 3
BASELYNX™
BaseLynx is a customizable, modular, multi-device charging and organizational station. All of the connected bases (combined) can be powered by a single AC outlet. Link together multiple configurations based on your needs, or use each component individually. BaseLynx elements include: a Qi wireless fast charging (up to 10W) dock, an Apple Watch charger, a three-device vertical power dock, and a 18W USB-C PD/12W USB-A end cap.
---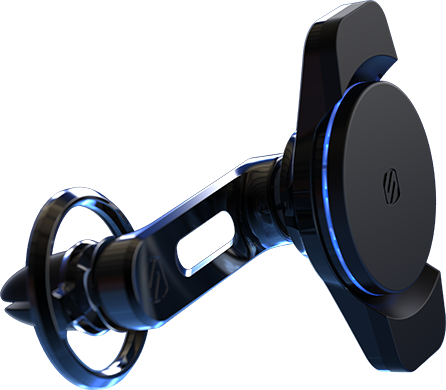 Day 2
MAGICMOUNT® CHARGE3
With a unique open design and swing-arm that allows unimpeded airflow from a vehicle's vent, this Qi-Charging mount also provides maximum device visibility and maneuverability. Cooler charging is enabled by a thermal management gap created between the phone and the Qi-charging head. The MagicMount Charge3 charges at up to 10W, supporting Apple and Samsung Fast Charge and has an ambient light sensing LED charge indicator light ring. It comes in four mounting base options: Vent, Dash, Window/Dash, and Double-Pivot Dash.
---
Day 1
NEXC1™
Scosche Full HD WiFi Dash Cam Powered by Nexar! Scosche's Full HD Dash Camera syncs with a smartphone and Nexar's crowdsourced Vehicle-to-Vehicle safety app to record your drive and save video of incidents to the Nexar Cloud. It's capacitive "event" button also lets you mark and store footage. It can even create a detailed accident report for your insurance company. The camera comes with a suction-cup mount, a USB-C powered dock, and is easily installed and removed.
---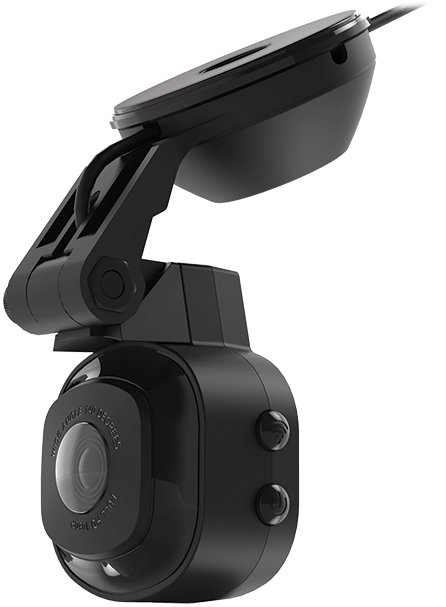 CHECK IN AGAIN FOR DAILY PRODUCT ANNOUNCEMENTS