DoubleUp Dual 12V Adapter
Dual 12V Adapter/12W USB Charger
• Charge 4 devices simultaneously with dual 12V Sockets and dual 12W USB Ports
• Power On/Off button to prevent discharge of vehicle battery when not in use.
• Aditional adapters and cables sold separately.
Features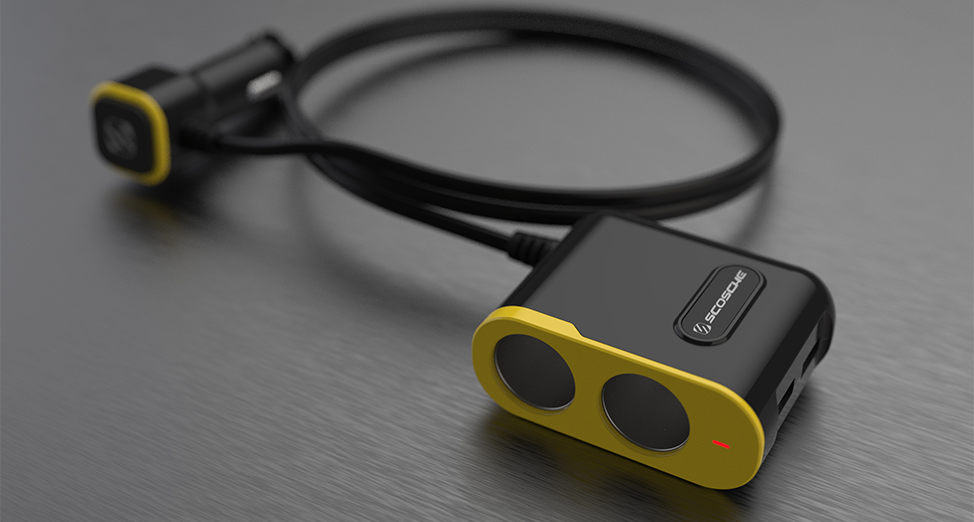 Dual 12V Adapter with Dual 12W USB Charger
The DoubleUp™ Dual 12V adapter/12W USB charger safely increase your vehicle's 12V power accessory port (cigarette lighter socket) from 1 to 2 ports, while adding two usb charge ports, for a total of 100W of charging power.
Specs
Input Voltage: 11V-15V DC
Output Voltage: 100-120V AC ~1.5A Max 60Hz(AC Outlet)
Smart Phone
And most Android Smartphones