PowerVolt™ Power Delivery
MFI Certified Power Delivery Lightning Home Charger
Compatible with iPhone® 8 and later
For other devices please see Compatibility tab
• APPLE MFI CERTIFIED: Our Lightning® connector is Apple MFI Certified to guarantee compatibility with any Apple Lightning® Device
• POWER DELIVERY 3.0 CHARGE: Delivers fast charge speed to your Power Delivery Apple Lightning connector equipped device, up to 3 times faster than a conventional USB wall charger
• Wall prongs fold inside to make the Powervolt even more compact in size to store easily or take along with you
• Protects against overcharging and overheating for safe use with less powerful devices
Fast Lightning Charger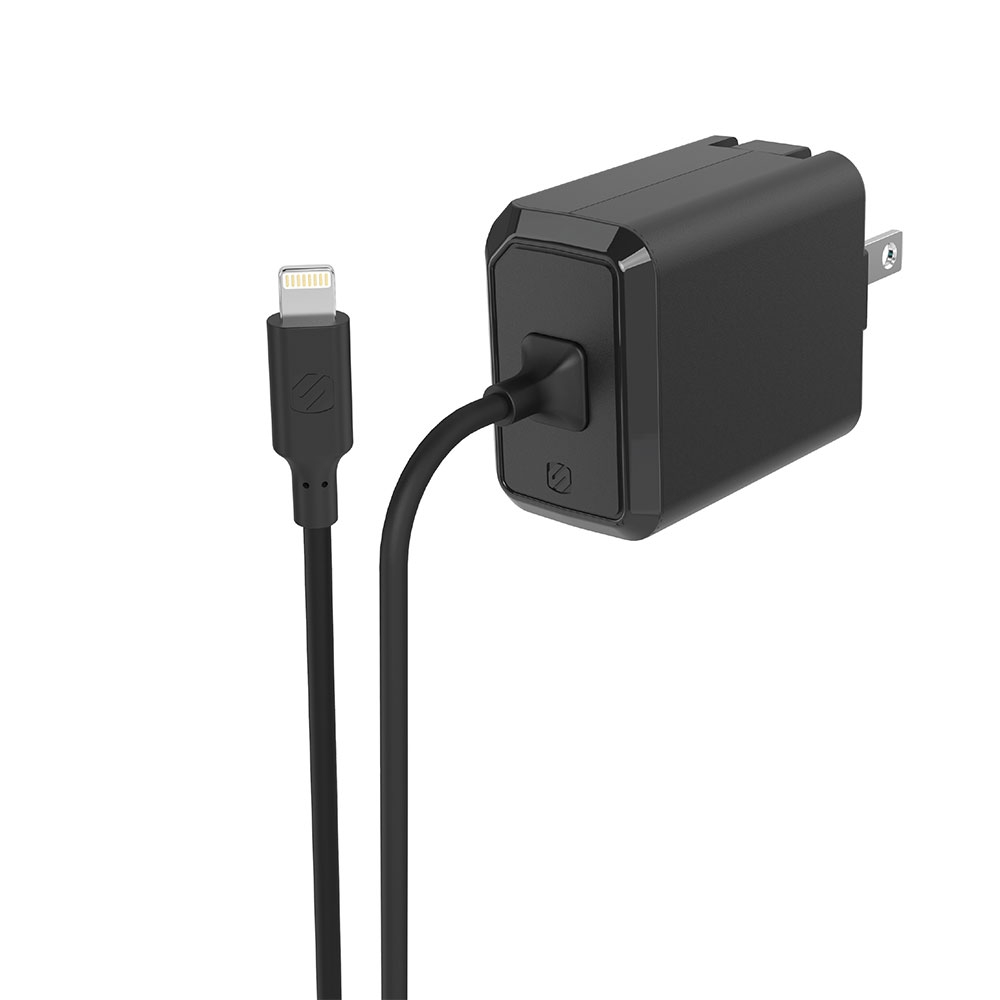 Features

MFI Certified Lightning Connector
MFI Certified means our Lightning® connector is "Made for iPhone" and "Made for iPad" to guarantee flawless compatibility with any Apple Lightning® Device.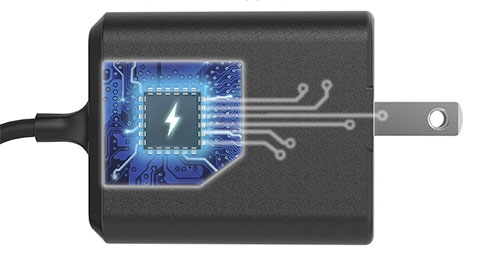 Built-in Protection circuitry
The built-in circuitry protects your device from over charging and overheating and is completely safe for less powerful devices. Delivers fast charge speed to your Power Delivery 3.0 equipped device up to 3 times faster than a conventional Lightning wall charger.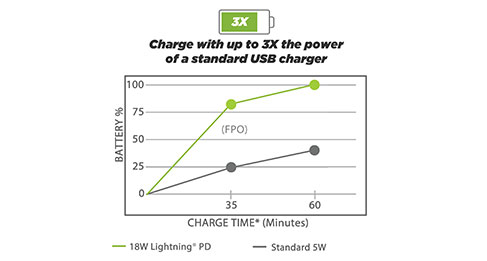 Charge with up to 3X the Power!
Powerful compact convenient and will power your smartphone tablet and more up to 70% capacity in 30 minutes through the single 18W output. Its optimized charging circuitry will not cause harm to less powerful devices.
Fold Out Prongs
Fold the prongs in on the charger to makes it more convenient to store in a purse and carry along with you.
Specs
18W Lightning Charger
6ft Cable Length