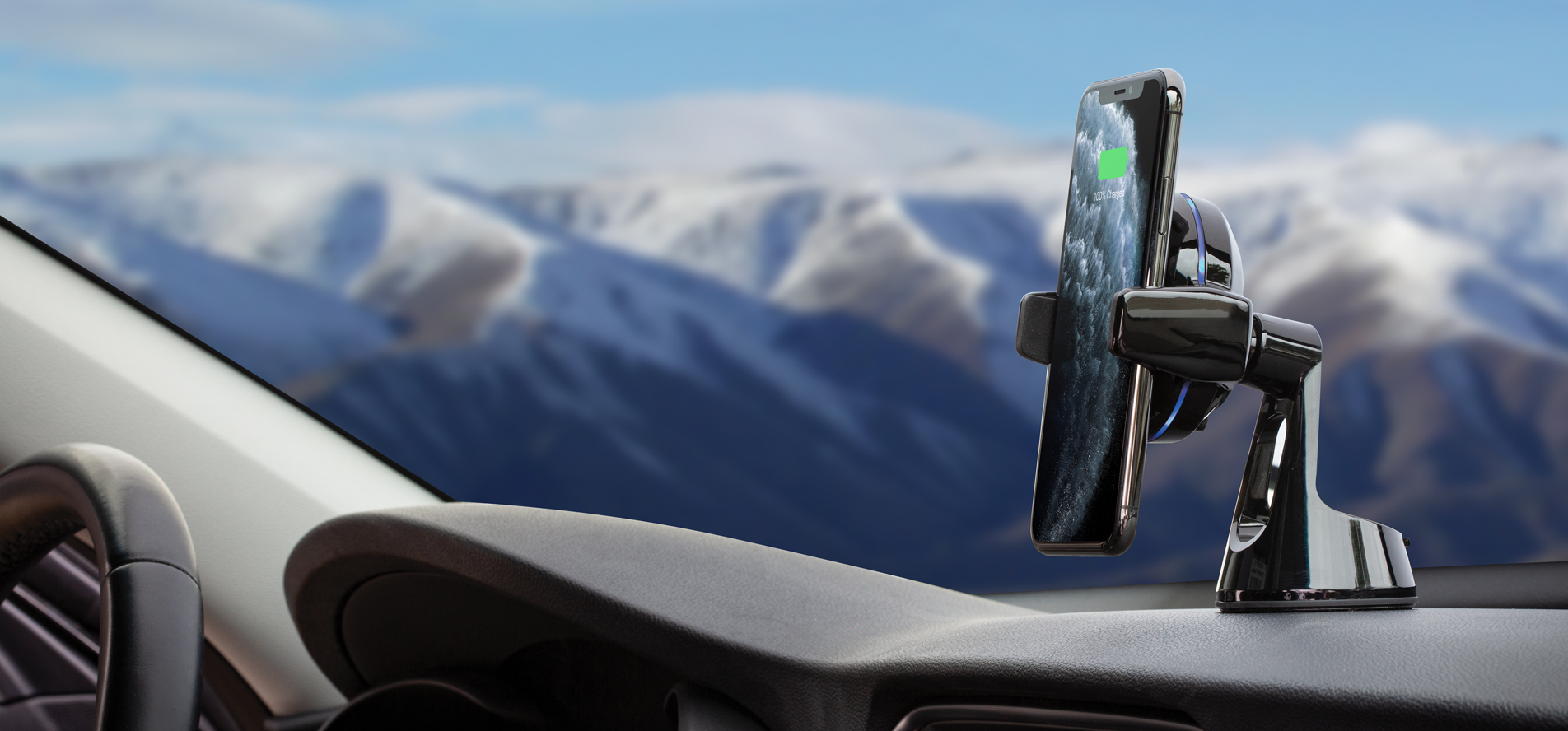 We designed a way to make wireless charging in your vehicle, home or office both easier and cooler – figuratively and literally – with the award-winning* MagicGrip Wireless Charging Auto-Grip Mount.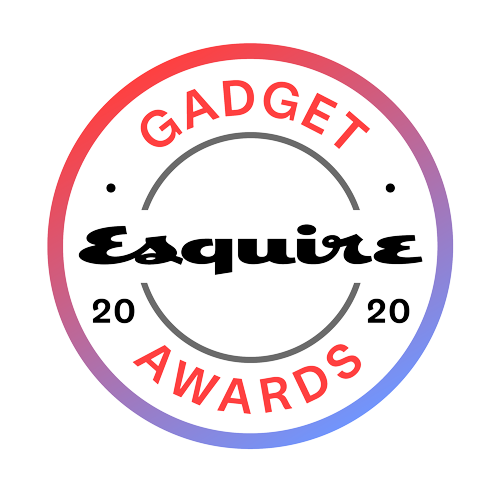 The Next Evolution Of Wireless Charging!
Meet the MagicGrip, the advanced charging mount for vehicle and home use that senses when a Qi-enabled phone is aligned over its charging coil and automatically closes its "arms" to securely grip and charge your phone.
This auto-grip feature ensures you always have the optimum placement of your phone for wireless fast charging as well as full device visibility. The charging head of the MagicGrip rotates 360° so you can view your phone in portrait, landscape, and any angle in between while an ambient light sensing LED light ring indicates charging.

*Esquire magazine selected the Scosche MagicGrip Wireless Charging Mount as their 2020 Gadget Awards "Best for Cars".

*The Scosche MagicGrip Vent Mount was honored by iPhone Life Magazine as a Best of CES 2019 winner.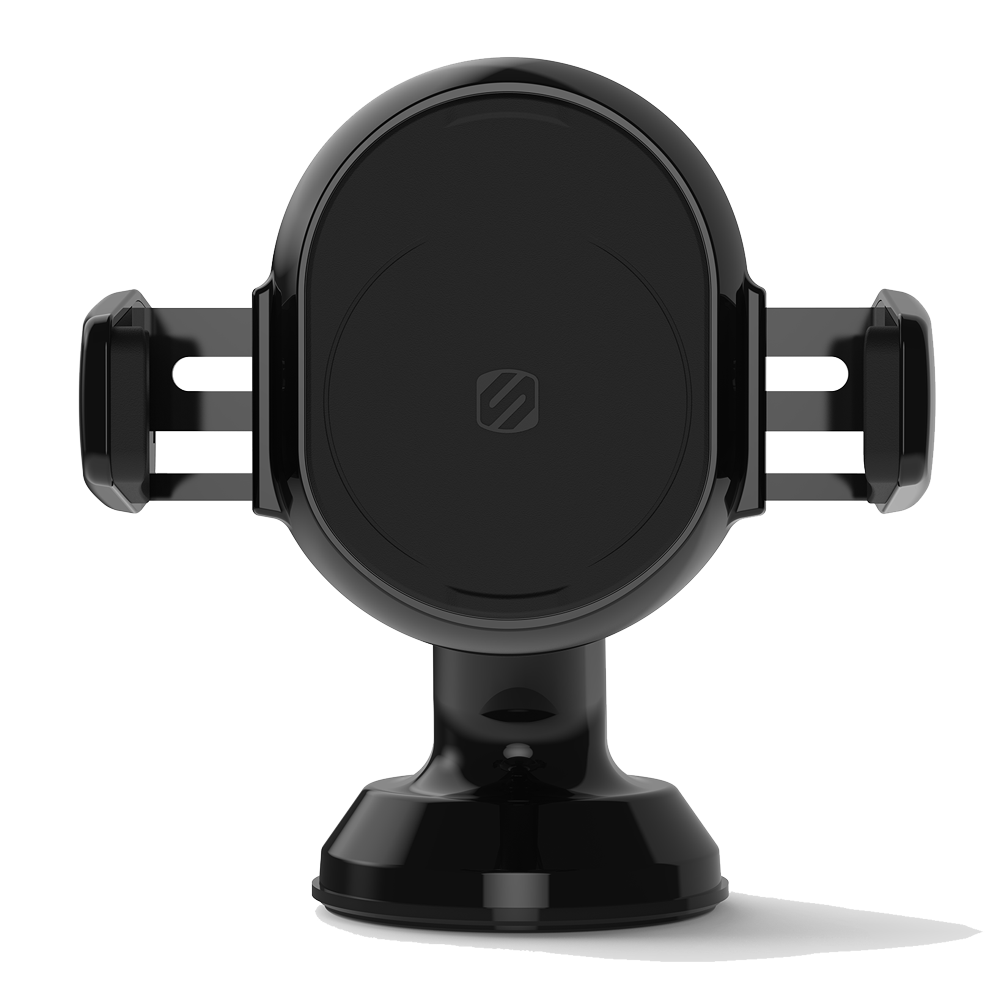 One-Handed Operation
It only takes one hand to place and remove your phone from the MagicGrip. Hover your phone over the charging head and when MagicGrip senses alignment of the Qi coil in your phone with its charging coil, the arms will automatically close. To remove, grasp your phone and slightly twist one side towards you and the arms will automatically open.
Fast Wireless Charging
Wireless charging is now fast as well as convenient. MagicGrip delivers up to 10W of charging power and supports Apple® (7.5W), Samsung® (9W), and Google® (10W) Fast Charge. It automatically adapts to deliver the fastest charge your phone can safely accept.
Qi Certified
All Scosche Wireless Chargers are Qi Certified by the Wireless Power Consortium (WPC) and feature advanced safety features such as Foreign Object Detection (FOD). FOD automatically prevents charging if something other than a Qi-enabled device is placed on the charging head.
Cooler Charging Is Safer Charging
With your phone held in place by MagicGrip's automated arms, a thermal management channel is created between the phone and the Qi- charging head. This channel allows the heated air to escape and be replaced by cooler air during charging. Cooler charging is safer for your phone.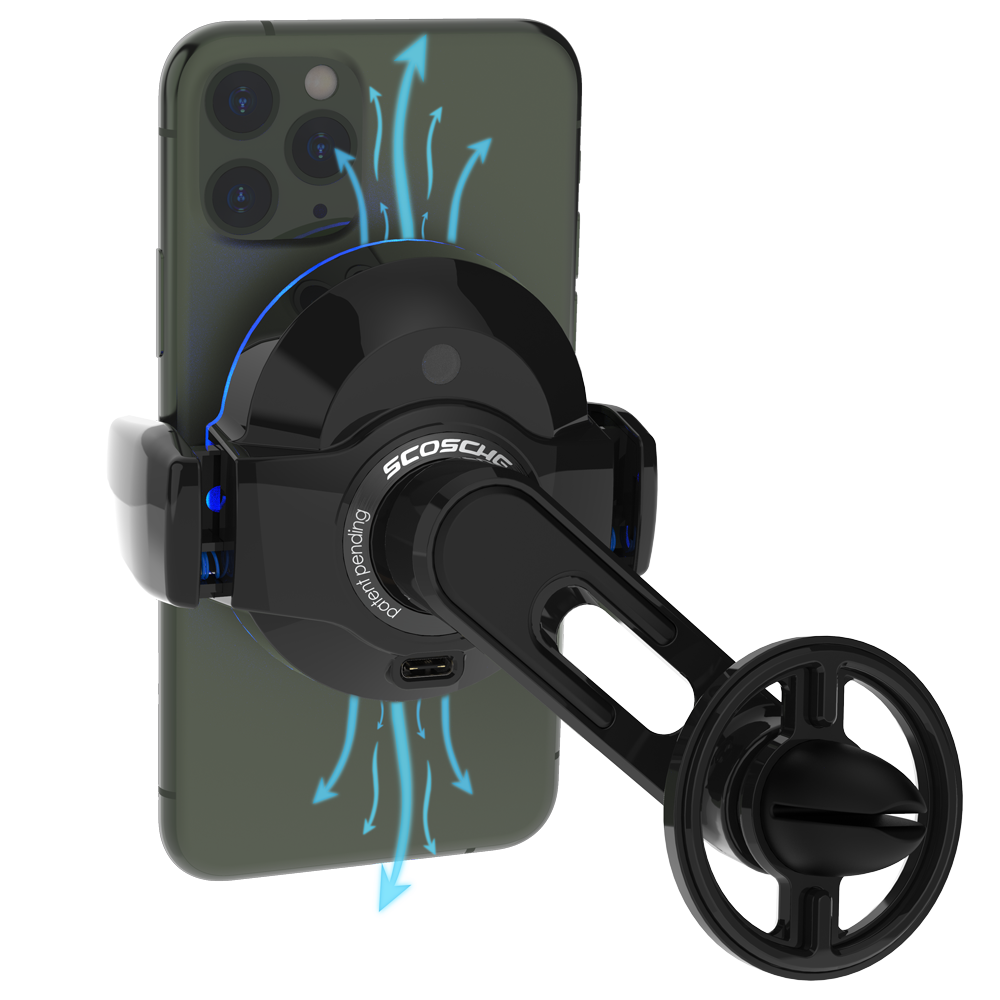 Five Base Options
MagicGrip is available in a choice of five mounting options suitable for home, office and vehicle:
The MagicGrip Extendo wireless mount with automatic sensing adjustable arms charger and Telescoping adjustable arm safely secures to your dashboard, window or any flat surface wit the reusable stick grip suction cup base. Every vehicle and driver are different that's why the Extendo adjusts to perfectly suit each one.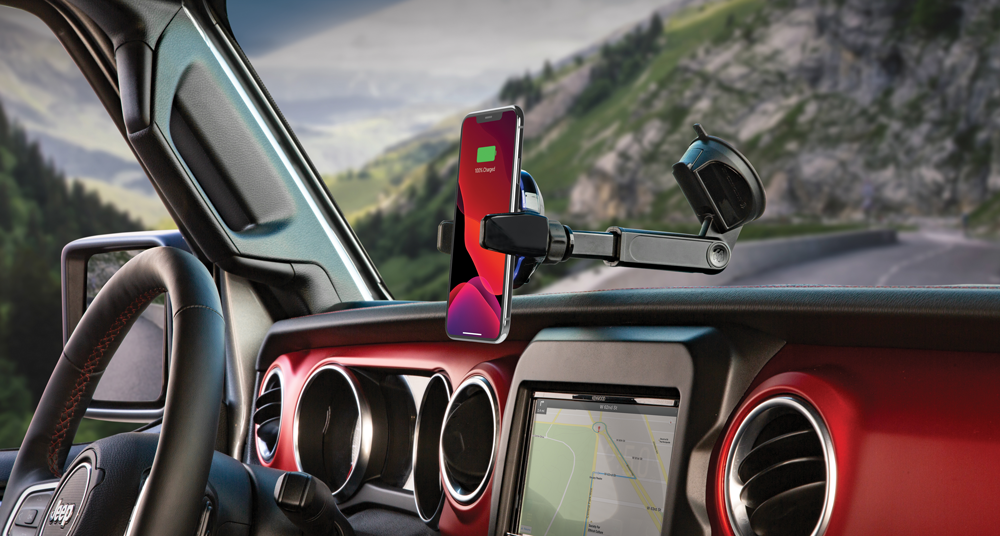 The Dash Mount uses an automotive-grade adhesive to provide a strong (but still removable) hold to either the top or front of a dashboard. The rotating and pivoting base allows multiple angle options and holds its position securely once you've achieved your desired angle.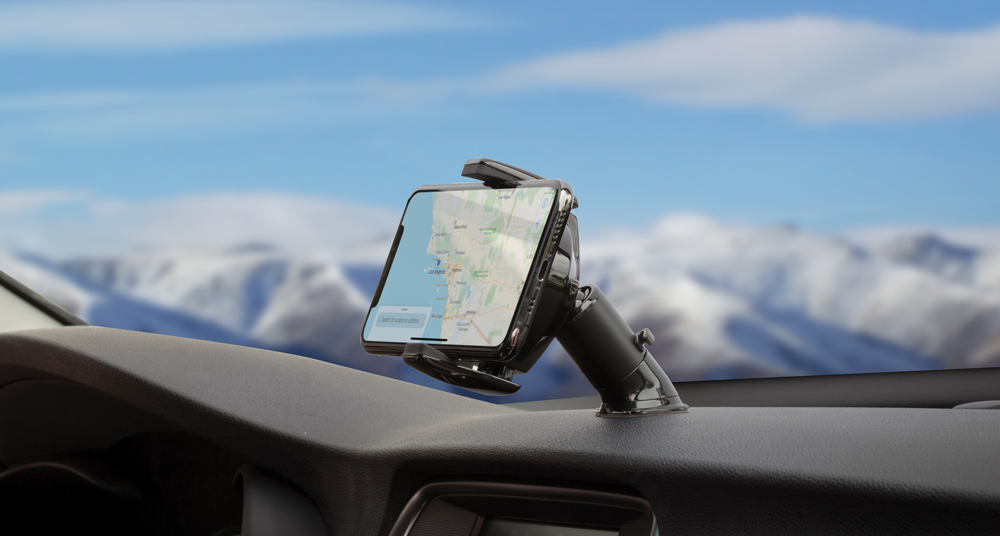 The Window/Dash Mount has a StickGrip™ suction-cup base that allows you to mount it on any flat surface at home or in the office such as a contertop or desk; and in-vehicle on the windshield or dashboard.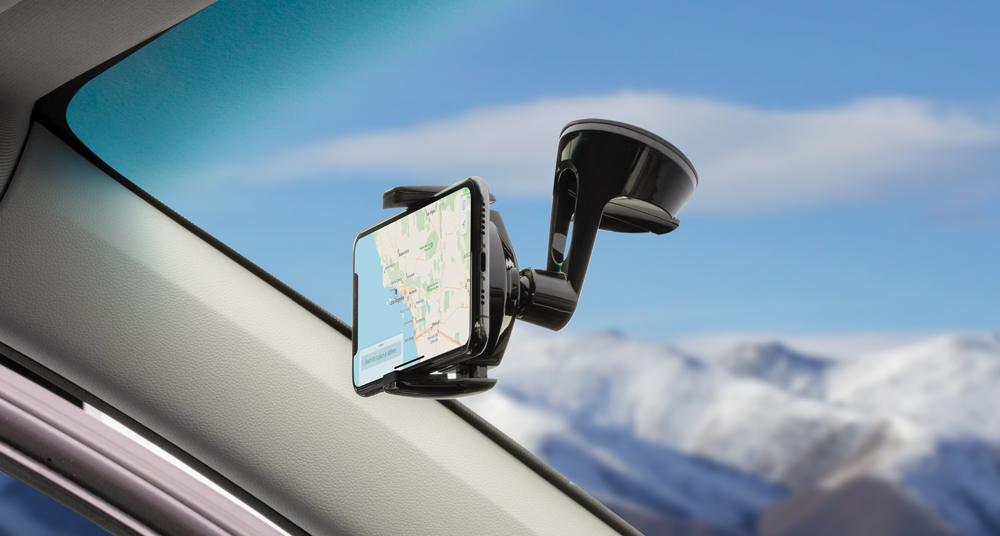 The Window/Dash Double-Pivot Mount can be positioned in various places in your vehicle, home or office with it's a StickGrip suction-cup base. Its double-pivoted base design offers multiple adjustments and almost endless viewing angles.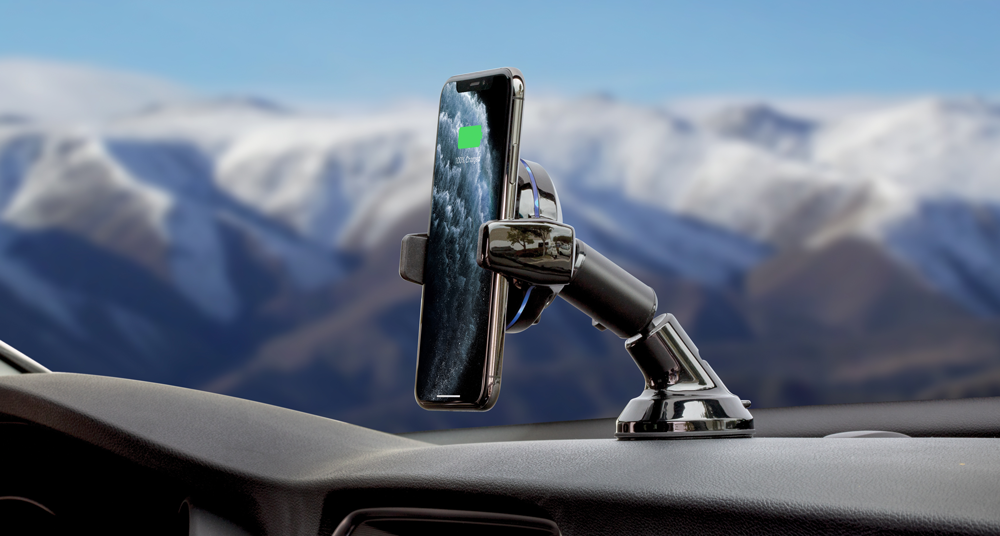 The Vent Mount with its patent-pending FreeFlow open design allows airflow from the vehicle's vent to pass through. With its articulating swing-arm the MagicGrip lets you move your phone away from the vent while the base is still anchored there.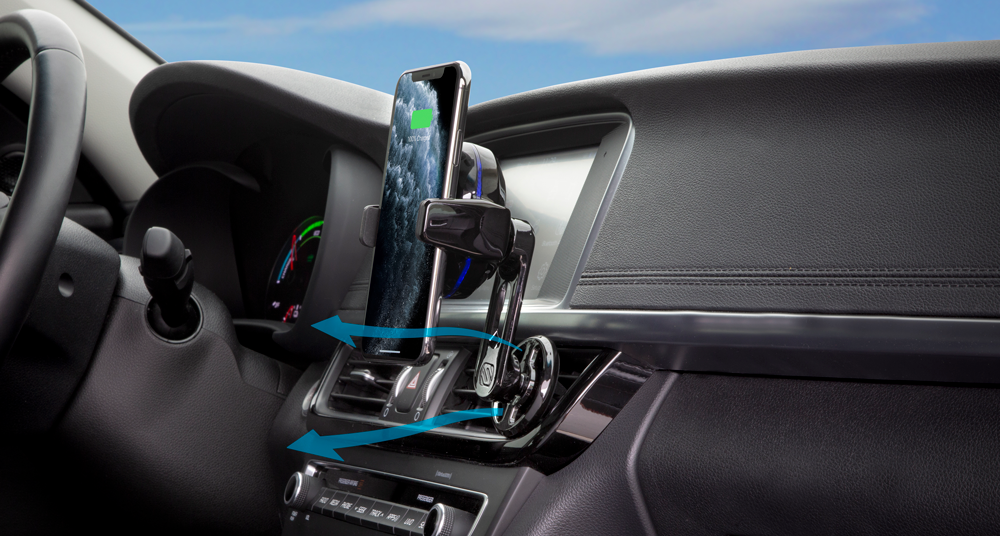 The Swing-Arm Dash wireless adhesive dash mounting charger can be secured to your vehicle's dashboard or to any firm & flat surface with the automotive grade, adhesive base. The 360 Degree rotating patent pending swing-arm lets you position it exactly where you want it for an optimal view from almost any angle.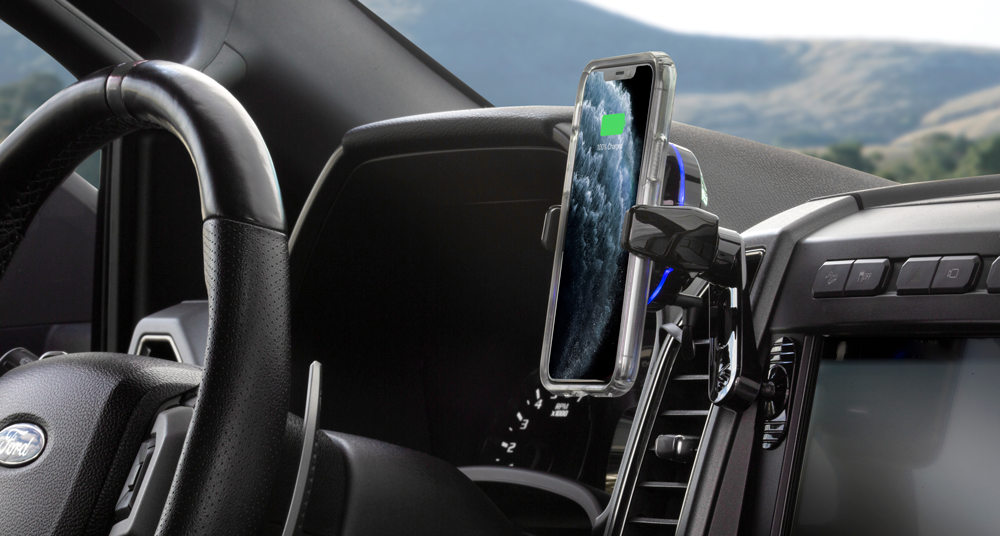 Each MagicGrip Mount comes with a 12V vehicle adapter, and charging cable.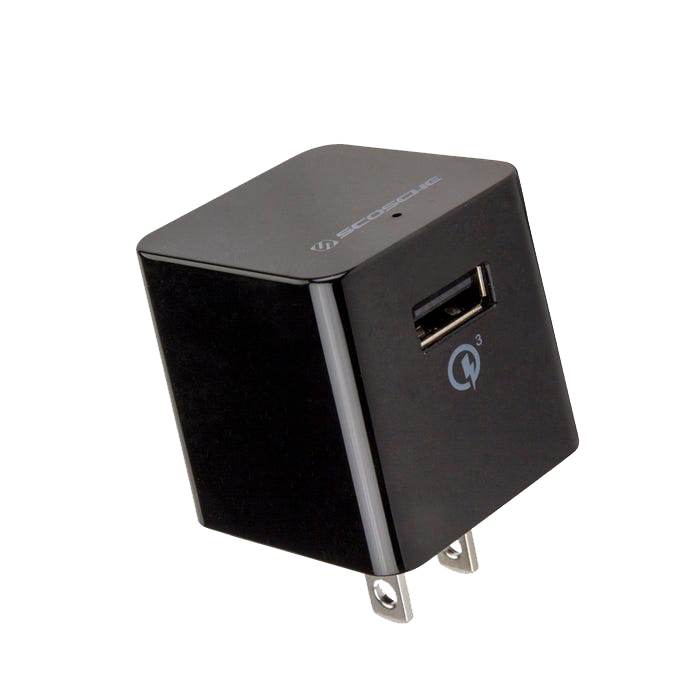 MagicGrip charges your phone wirelessly but the mount itself needs to be powered, so each one comes with a 12V vehicle power adapter and charging cable. For the fastest charging experience for home or office use we recommend you use a ReVolt™ Quick Charger
(available separately)