Telescoping MagSafe® Compatible Magnetic Phone Mount
Part Number
MP2WDEX2-XTSP
• The suction-cup base secures mount to window or, when used together with the included StickGrip™ pad, to vehicle dash or desk and countertop in home or office. This mount is quick and easy to remove and reposition as needed.
• Extra powerful Rare-Earth neodymium magnets are 30% stronger magnets than our standard MagicMounts and are 100% mobile device safe
• Our specially designed mount head allows you to safely secure an iPhone 12 and later with MagSafe without having to use a MagicPlate
• The 4-Axis, 360 Degree adjustable head lets you find the optimal view from almost any angle
• Arm adjusts from a range of 5.07" to 8.61" with a 220-degree angle adjustment
Note: This is not a charging mount and does not include an Apple MagSafe charger
Patent D790,960 D831,462
Magnetic Telescoping Phone Mount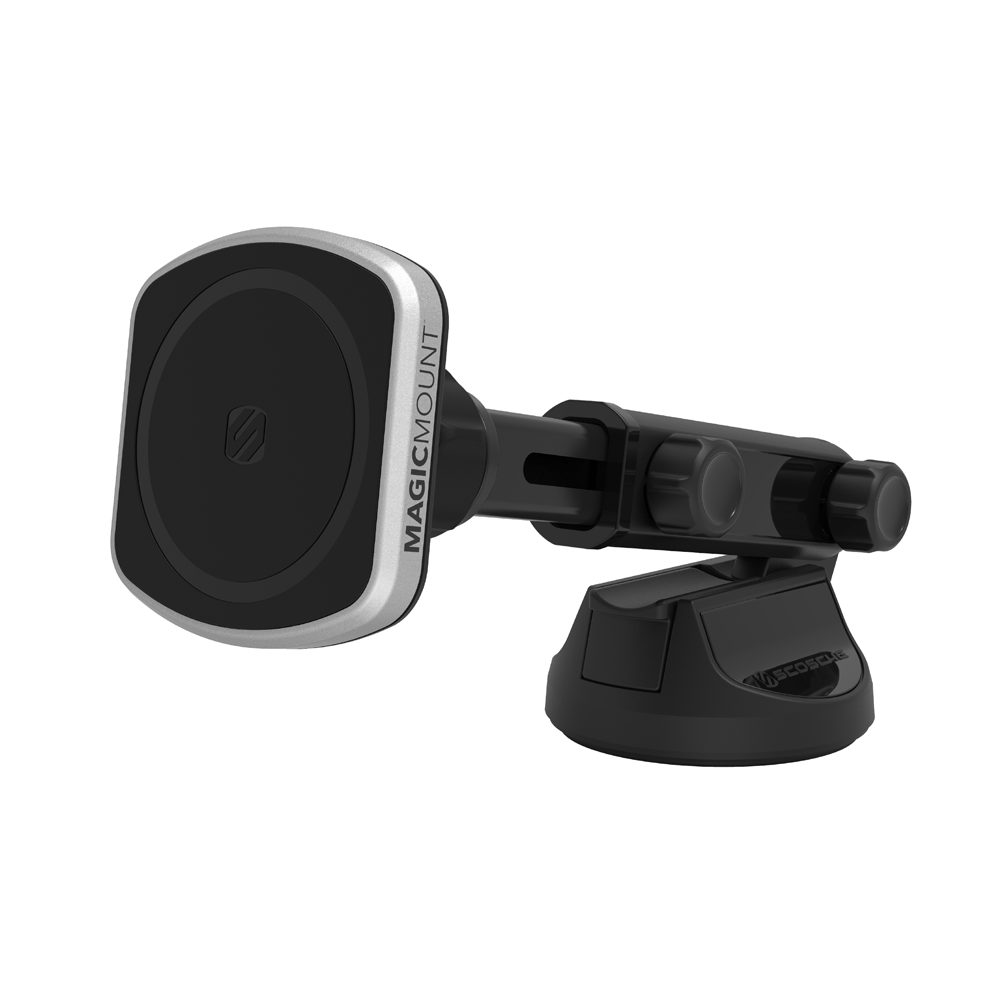 Features
---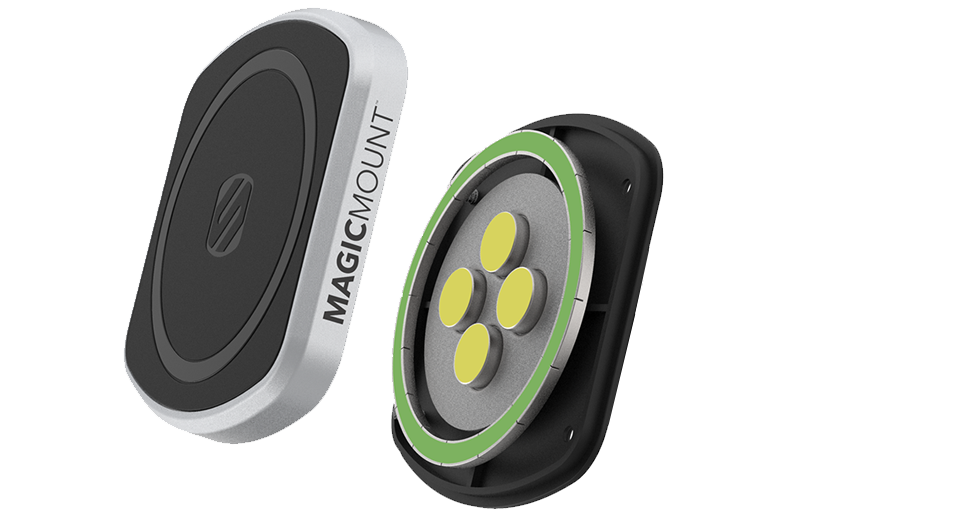 Extra Powerful, 100% Device-Safe Neodymium Magnets
These powerful earth magnets hold your device securely in place even on the bumpiest roads and are 100% safe for Smartphones Tablets GPS and other mobile devices.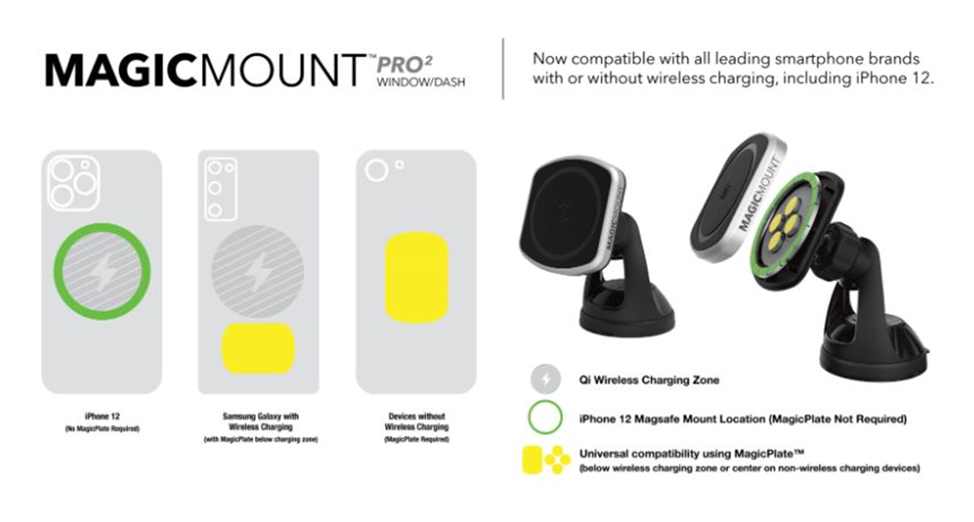 Mounting Your Device Is Easy
Now compatible with all leading smartphones brands with or without wireless charging, including iPhone 12 and iPhone 13. Once the MagicPlate™ is applied as shown just hover your device near the magnetic surface and it instantly locks securely in place. The sleek cradle-free design works perfectly with larger devices and allows you to position your screen for optimal viewing.
360° Swivel Mount
Being able to angle your smartphone just how you want it is easy. With a 360° swivel mount and soft rubber locking nut adjust your MagicMount precisely to the angle of display that works best for you to view. Whether on your car dashboard work desk or nightstand get a perfect position.
StickGrip™
The window/dash mount suctions to nearly any surface with the suction cup. The StickGrip suction cup creates a secure hold on windows and textured dashboards so you can mount your device wherever you want it. If the StickGrip ever loses its grip simply rinse the suction cup off with lukewarm water shake and let air dry.
Smart Phone
Samsung Galaxy S22 5G/S22 fe
Samsung Galaxy S21 5G/S21 fe
Samsung Galaxy S20 5G/S20 fe
And most Android Smartphones