Wireless Charging Pad
The Qi-certified wireless Charging Pad will quickly and safely charge all of your Qi-enabled phones including iPhones (8 and later) and Samsung Galaxy (9 and later). It charges at up to 10W but is safe to use with lower power phones including iPhones (7.5W) and Galaxy (9W). Simply place your phone on the surface to begin wireless charging.
You can also charge your Wireless Charging Case for Apple AirPods on the BaseLynx Charging Pad. Just place the case with the AirPods inside over the charging coil and look for the charging indicator on the case to light up.
---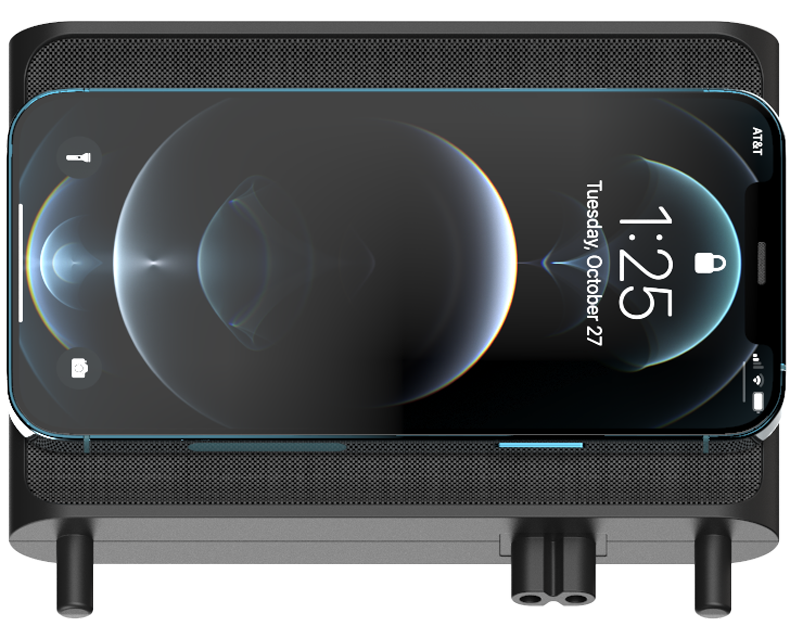 ---
Watch Charger For Apple Watch
This charger designed exclusively for Apple Watches features a built-in genuine MFi-certified Apple Magnetic Charger that works with all Apple Watch models.
The charger can be used flat – just lay your Watch down with the band open. Or, if you prefer, flip up the charging element and place your Watch on its side where it will charge and display in Nightstand Mode.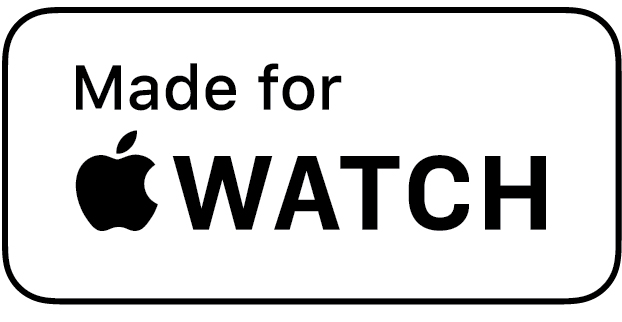 ---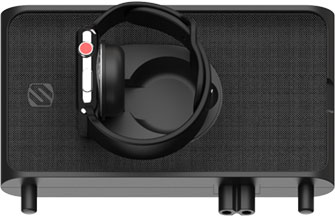 ---
Vert Charging Station
Use the Vert Charging Station to organize and charge up to three devices at once, including smartphones, tablets and portable gaming systems.
The Vert has three charging ports: one 18W USB-C Power Delivery, and two 12W USB-A. You can use your own charging cables, or we recommend our 1ft. braided cables available in USB-C to Lightning® and USB-A to Lightning. And, as mentioned above, Power Delivery charges your devices up to 3X faster and will fast charge an iPhone up to 50% in 30 minutes.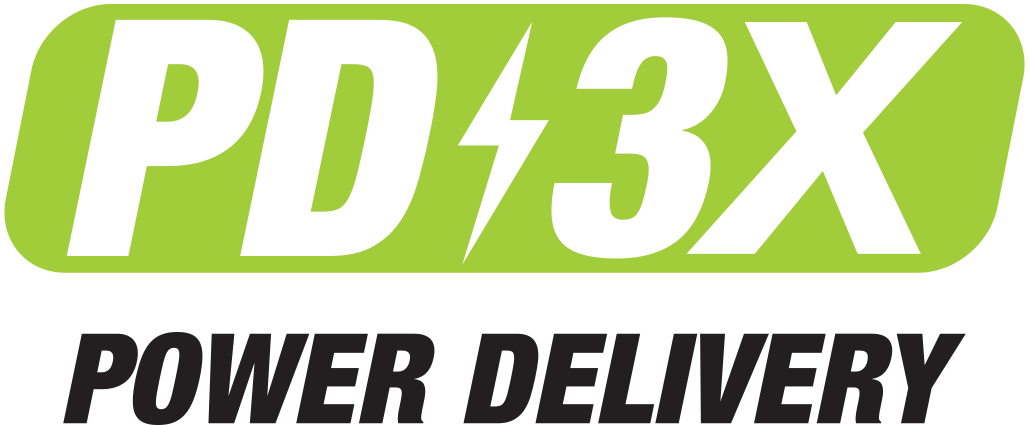 ---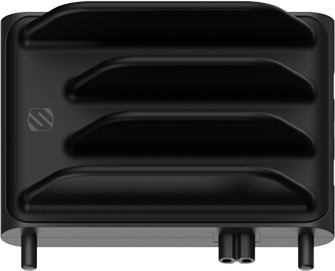 ---
Dual Port Charging EndCap – with Power Delivery
You can add two additional charging ports to your BaseLynx system with this Charging EndCap that has: one 18W USB-C Power Delivery, and one 12W USB-A port. Power Delivery charges your device up to 3X faster than a regular charger.
This is the only component of the BaseLynx System that is not a standalone item and so does not have its own power source. Connect it to any of the other modules and Voila! You have more charging ports.

BaseLynx Modular System FAQs
Q. How many BaseLynx modules can I link using one power source?
A. Each BaseLynx module has a Points value, i.e. Apple Watch® = 1 Point; Wireless Charging Pad = 2 Points; Powered EndCap = 3 points; and Vert Charging Station = 5 points.
Use one power cable/power source per 15 Points. So as long as your connected modules total 15 points or less, you're good. If you want to use more than 15 points-worth of modules, simply start another grouping with another cable. Note: each BaseLynx Module (excluding the Powered EndCap) comes with a 5ft. AC Power Cable.
Q. Will the BaseLynx Vert charging station hold my 15" laptop?
A. Yes, the Vert is designed to hold phones, tablets, laptops, Nintendo Switch®, etc.
Q. I don't know if my phone is Power Delivery compatible, can I still use BaseLynx?
A. Yes, Power Delivery is universal which means it adapts the amount of power and speed of delivery to each individual device. It also means it will work with your current and future devices. The BaseLynx also has regular (non-power delivery) 12V USB-A ports.
Q. Does the BaseLynx wireless charging pad only charge iPhones?
A. The charging pad will charge any Qi-enabled phones including iPhones, Samsung, Google and others.
Q. Does BaseLynx Pad wirelessly charge Apple AirPods®?
A. Yes, if you have the new wireless charging airpod case, you simply put the AirPods in their case and lay the case on the wireless charging pad. Check for the charging light on the AirPods case to confirm you are centered over the charging coil.