Charge multiple devices at once with:
• USB-C: 30W Power Delivery input and output
• USB-C: 20W Power Delivery output
• USB-A: 12W Output
• Bright, built-in LED flashlight
• Digital display indicates battery level
• Rugged, protective rubberized coating
Works with: Portable electronic devices, cameras, small fans, drones, portable gaming systems and more!
Includes: 20W Power Delivery Home Charger, USB-C Charging Cable, and Carrying Case.
Portable Power Station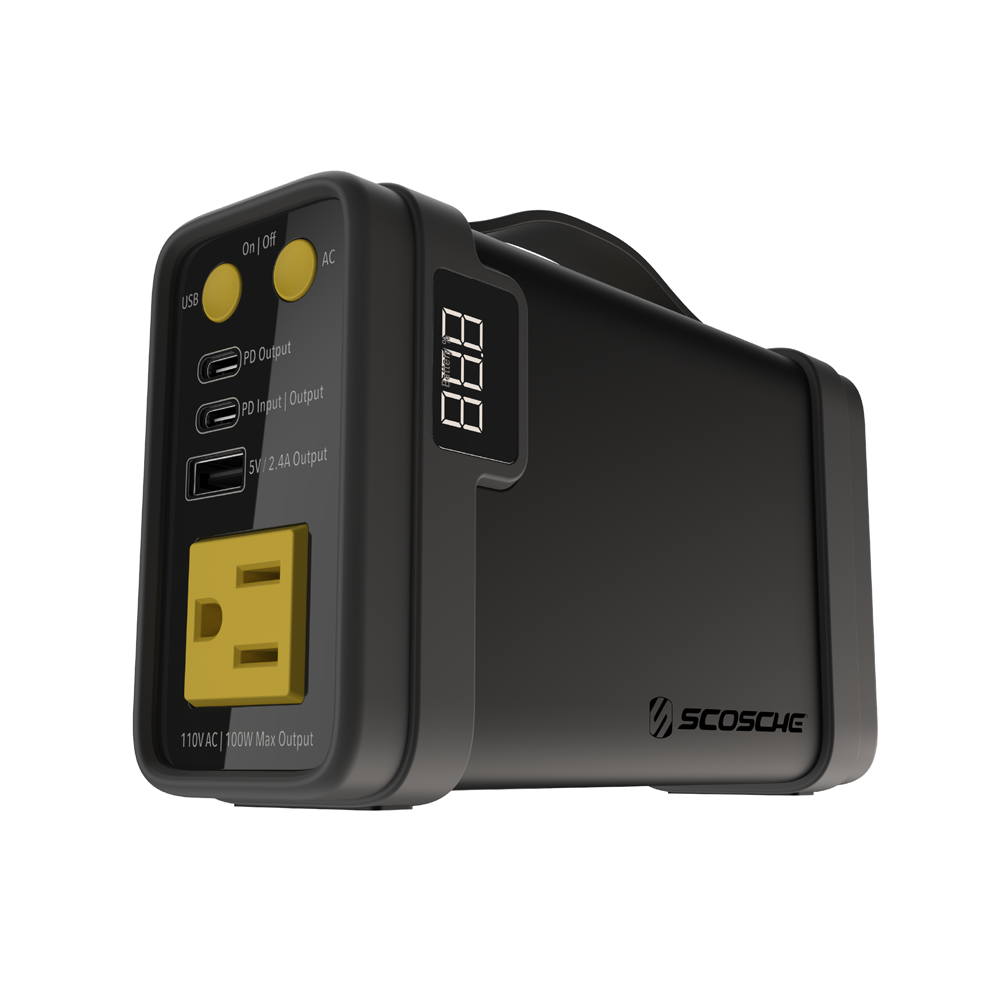 Features
PowerUp™ 32K Portable Power Station
---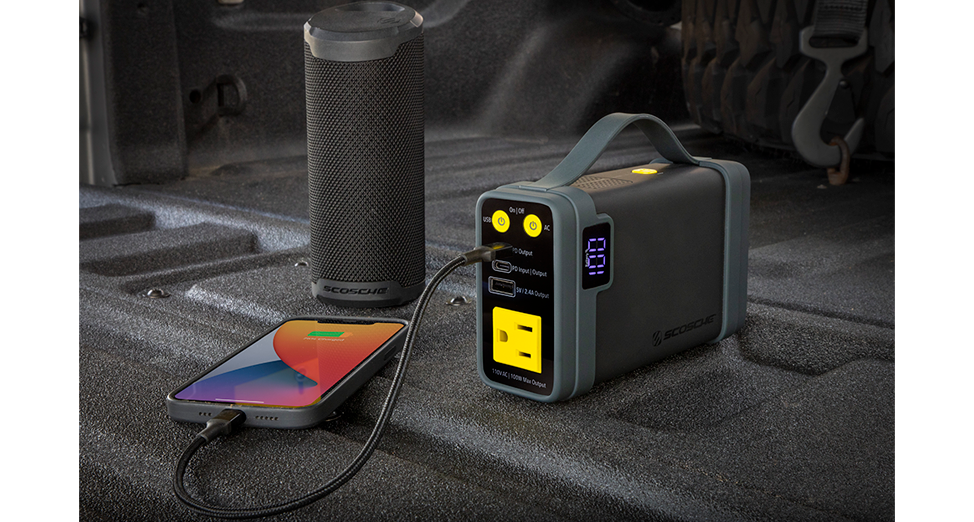 Portable Power Station
The PowerUp is equipped with a 32,000 mAh/115Wh Lithium- Ion battery with 110V AC output. The independent USB/AC switch design makes the PowerUp safe, efficient and reliable. The AC button turns on/off the AC output, along with the 100W built-in inverter and internal fan. The USB button turns on/off the 2 USB-C and 1 USB Type-A ports. To use both the USB and AC outlets at the same time, press both the AC and USB buttons to the on mode. Use the power hub with mobile phones, iPhone, Samsung Galaxy, Google Pixel, portable electronic devices, cameras, small fans, drones, portable gaming devices and more. It also includes a 3W LED light so you have a portable flashlight which you can use to see in the dark. The package includes the PowerUp 115W portable power hub, 20W adapter, 2-foot USB Type-C cable, and a carrying case for easy storage and to keep everything safe and secure.
---
PowerUp 32K
Whether you're taking a road trip, camping, RVing, or enjoying a backyard staycation, the PowerUp 32K will charge and power a multitude of your devices. Safe, lightweight, and compact with a built-in flashlight, carrying handle and a protective case, it's easy to take along wherever you roam. Or, keep it charged and ready for unexpected power outages at home.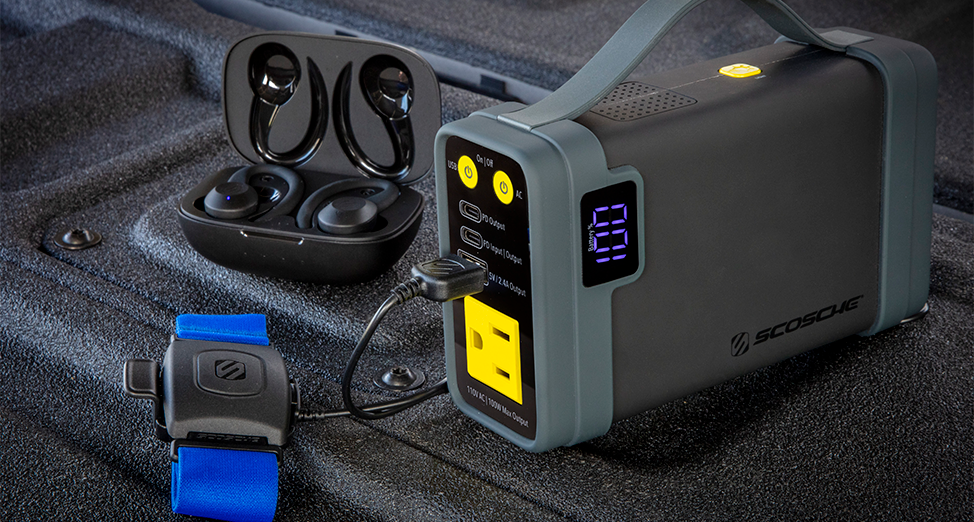 ---
Specs
32,000 mAh/115Wh Lithium-Ion battery with 110V AC Output Conveniently pre-charged to approx. 75%