Portable HEPA Air Purifier/Deodorizer
In stock
• 3 stage HEPA filter collects 99.95% of small particles, dust and pollen.
• Neutralizes odors and expels clean, fresh-smelling air.
• Touchless 2-speed fan operates with wave of hand.
• Digital display shows air quaility, temperature and humidity.
• Rugged, lightweight aluminium alloy construction.
• Includes 24W dual port USB car charger to power FrescheAir plus another device.
Portable Air Purifier/Deodorizer & Filter Bundle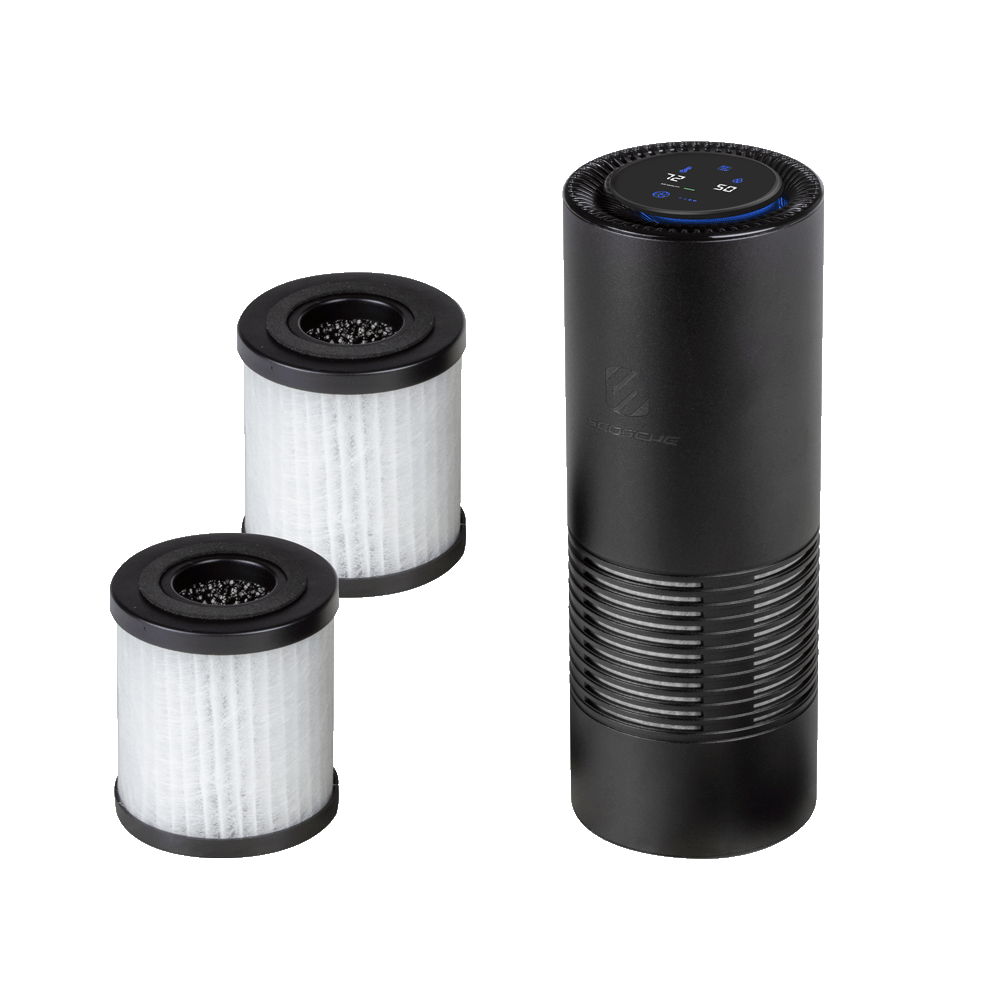 Features
FrescheAir™ Pro Portable HEPA Air Purifier/Deoderizer
---
FrescheAir Pro
Portable HEPA Air Purifier/Deodorizer designed to fit in the cup holder of your vehicle to make your drive more comfortable and healthier. Motion-activated with two fan speeds, you can plug it in and forget it as it purifies and deodorizes the air. If you suffer from allergies to pollen, dust, pets, or smoke, this is a must-have accessory.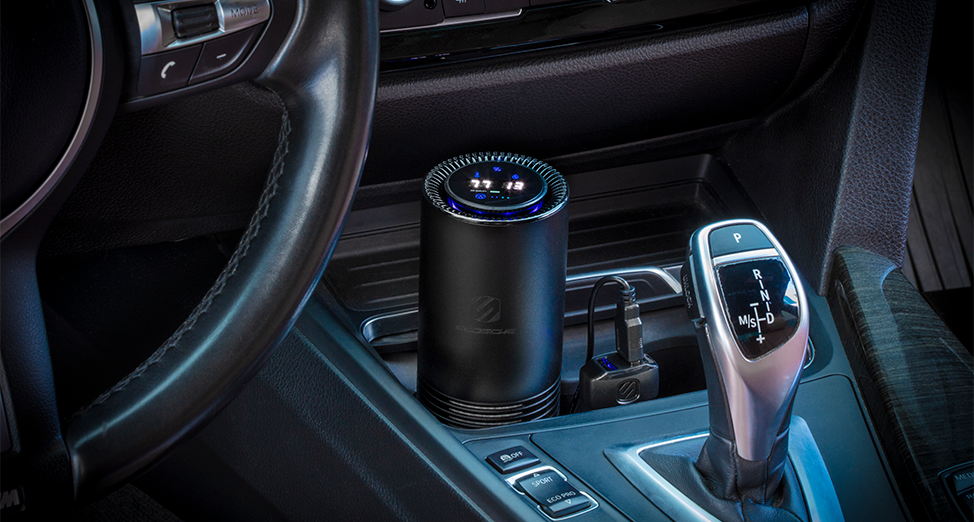 ---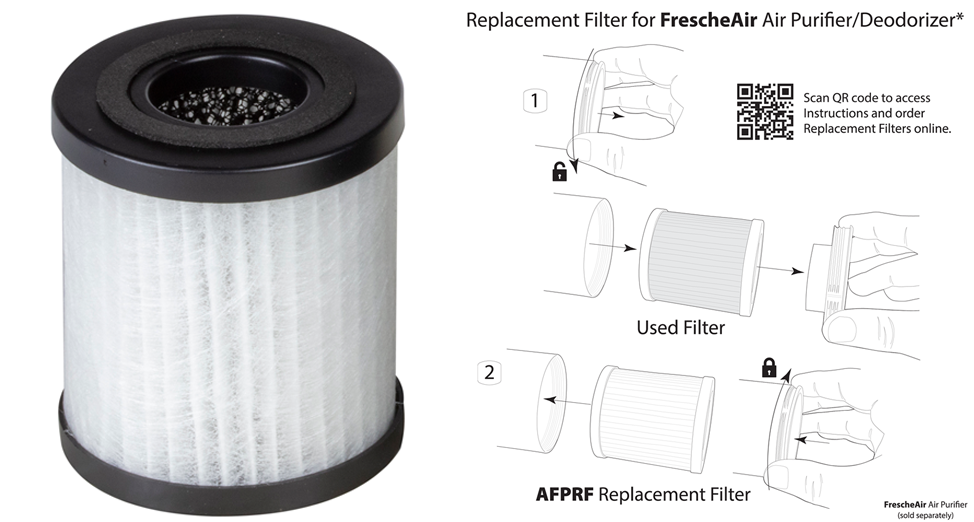 FrescheAir Pro Replacement Filter
FrescheAir Pro Compatible (Only)
The Scosche AFPRF-SP is the perfect solution as a replacement HEPA Air Filter for your Scosche FrescheAIR Air Purifier/Deodorizer to clean and efficiently eliminate unwanted odors and allergens; such as food odors, smoke fumes, pet odors, dust, pollen and germs. The 3 stage HEPA filter collects 99.5% of small particles, dust and pollen. Compatible with Scosche model: AFP-SP. Includes one HEPA Air Filter and one User Manual. The AFPRF-SP is backed by Scosche's Lifetime Tech Support and 1 Year Warranty.
Smart Phone
And most Android Smartphones with USB-C ports
Tablet
And most Android Devices with USB-C ports