Universal 3-In-1 Mount Kit
CD Slot Mount for Mobile Devices
When used as a CD Slot mount, the offset swing-arm lets you move your phone so it doesn't block your stereo, touchscreen, vent, or gear shifter.
If you wish, you can easily remove the CD mount and connect either the vent or dash mount (included).
Adjustable arms securely hold smartphones up to 3.5" wide.
360° Adjustable head lets you view your device in portrait, landscape, or any position in between.
Universal 3-In-1 Mount Kit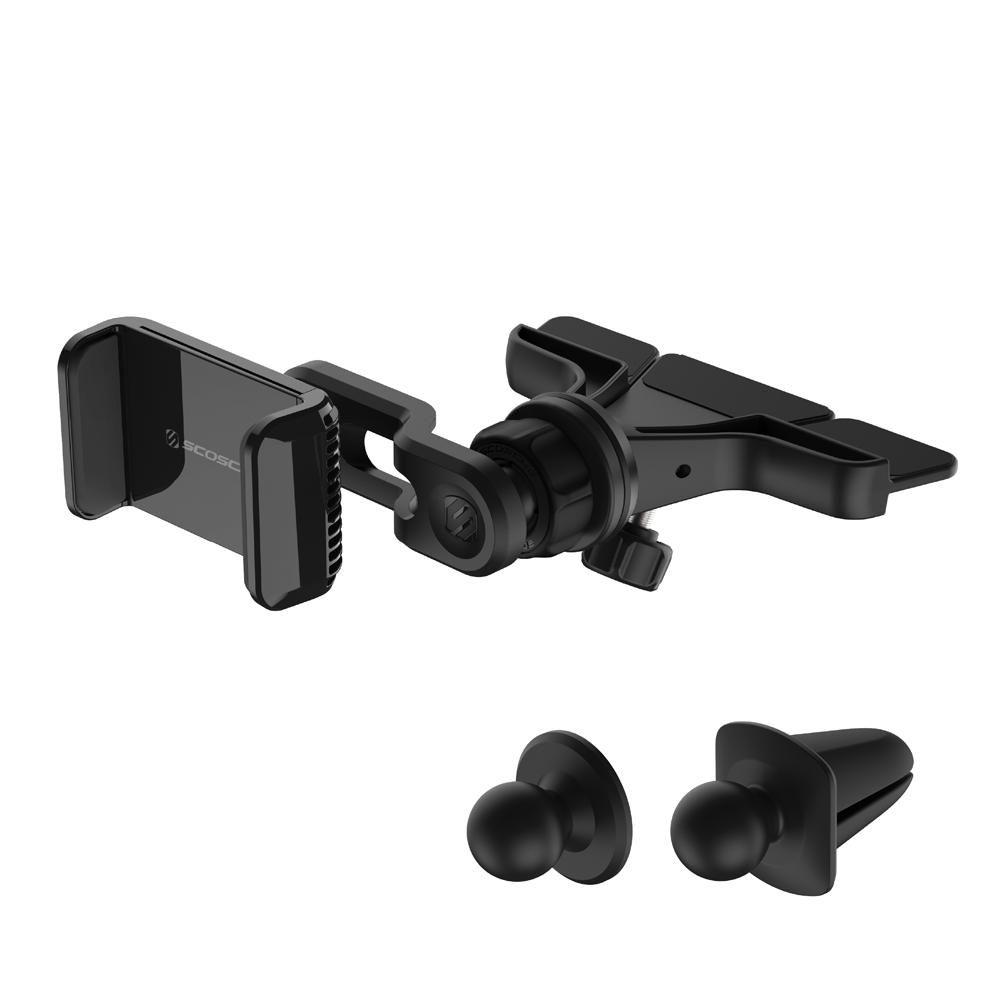 Features
Universal 3 in 1 CD Slot Mount
This 3-in-1 universal mount kit offers three interchangeable base options. Secure the mount to your CD Player slot, then if you change your car, or your mind, it easily switches (with no tools needed) to either a vent or dash mount.
---
Specs
Works with Most Cases
All Required Accessories Included
Easy to Install
Smart Phone
And most Android Smartphones