12-Guage CCA Speaker Wire – 18 Feet
12-Guage speaker wire is constructed of professional-grade Copper Clad Aluminum (CCA) wire for improved musical clarity. Perfect for custom installations of your car, RV or home theater audio sound systems. Comes in an 18 feet spool of blue/gray colored wire for easy dispensing, storage, measuring or cutting.
Copper Clad Aluminum Speaker Wire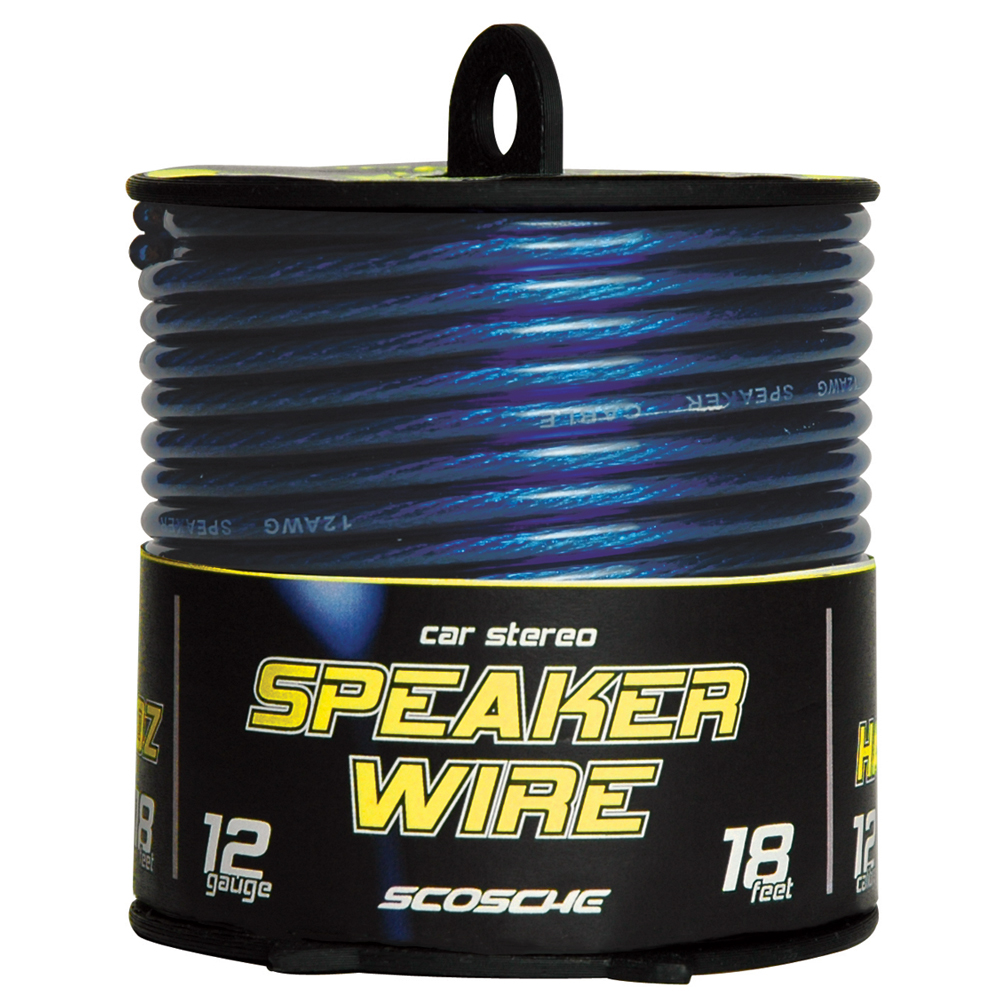 Features
Enhance the way you listen to music while you are traveling on the road with the Scosche 12-Gauge CCA Blue Speaker Wire. Made of professional-grade copper-clad aluminum, it produces high electrical conductivity. This 18-foot spool of 12-gauge speaker wire is ideal for portable audio systems such as a car stereo. Upgrade your current stereo while gaining clarity with your music and excellent sound quality for your car's system with this item. It is also suitable for use with a home stereo and home theater setup.