Magnetic Dash Mount and the MagicPlates™ compatible with the Original PopSockets® Grip
• MagicMount safely secures your mobile device to your vehicle's dash or other surfaces
• Allows for safe & easy one-handed device use
• The high-powered neodymium magnets are 100% device safe
• 4-Axis adjustable angle with enhanced soft touch rubber lock-nut for secure positioning
• Top of dash or top of steering column mounting can support heavier devices or rugged cases
• Mount device in portrait, landscape or any angle in between
Included: (1) round MagicPlate (1) Large MagicPlate, (1) Silver Trim Ring and (1) Black Trim Ring
Dashboard Phone Mount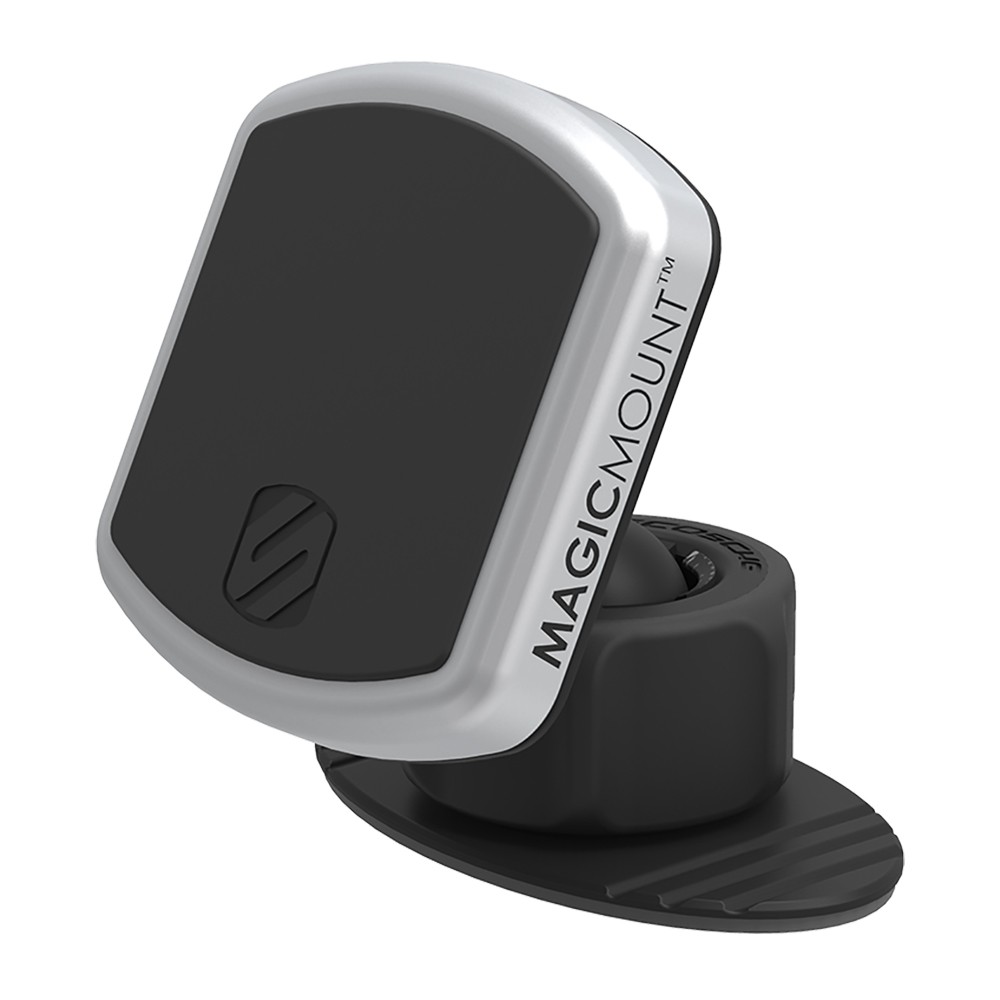 Features
MagicMount™ is the award-winning magnetic mounting system for securely mounting mobile devices and more to a wide variety of surfaces. These 3 simple steps make your Original PopSockets® grip compatible with the MagicMount™ system.
Pop out your grip
Remove Plastic cap. Stick MagicPlate™ on the backside of the cap. Replace cap onto grip
Now you are MagicMount™ compatible.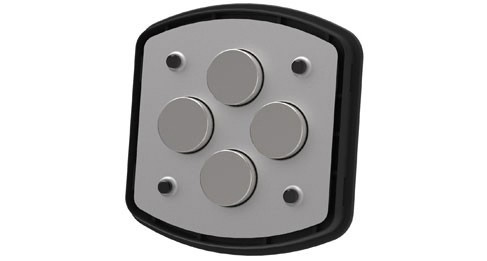 100% Safe Powerful Earth Magnets That Are 30% More Powerful
These powerful earth magnets hold your device securely in place even on the bumpiest roads and are 100% safe for Smartphones Tablets GPS and other mobile devices* How strong are they? Strong enough that we trust them holding a GoPro Session when take out our Can-Am Maverick 1000XRS. Don't believe us? Just watch the video.
*Does not work with iPod Classic or other hard drive devices. The strong magnetic fields produced by these Neodymium magnets is enough to damage hard drive devices.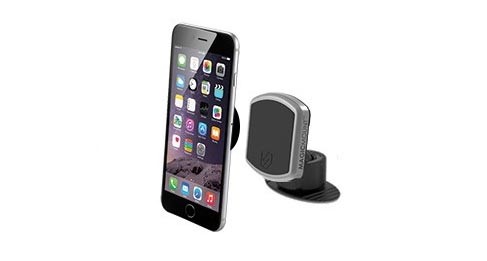 Mounting Your Device Is Easy
Once the MagicPlate™ is applied as shown further down this page just hover your device near the magnetic surface and it instantly locks securely in place. The sleek cradle-free design works perfectly with larger devices and allows you to position your screen for optimal viewing.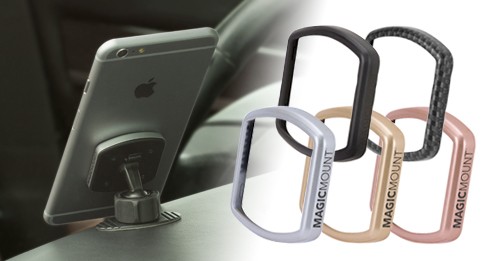 Interchangeable Trim Rings For An Element of Fashion Flair
The MagicMount PRO brings the mobile device mounting system to a whole new level with interchangeable trim rings. A Silver and Black trim ring is included with your purchase. Not your colors? Apple device color match trim rings Space Gray Gold Rose Gold as well as Carbon Fiber will be available for purchase.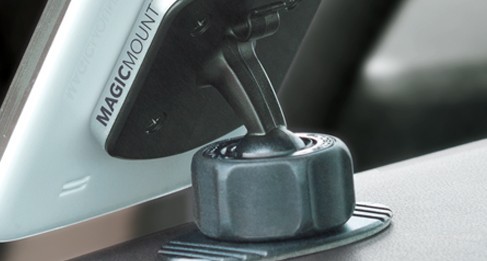 360° Swivel Mount
Being able to angle your smartphone just how you want it is easy. With a 360° swivel mount and soft rubber locking nut adjust your MagicMount precisely to the angle of display that works best for you to view. Whether on your car dashboard work desk or nightstand get the perfect position.
*PopSockets® is a registered trademark of PopSockets LLC ("PopSockets"). PopSockets® is not affiliated with Scosche nor does it endorse use of PopSockets® grips with Scosche products including MagicPlate. Use of MagicPlate with PopSockets® grips could result in damage to the grip and/or decreased functionality.
Specs
Includes two MagicTrim™ color rings: Silver & Black
Features magnets that are 30% more powerful for extra device holding power
100% safe for virtually all mobile devices
Smart Phone
And most Android Smartphones