What Is Power Delivery (PD)?

FAST
Charge your phone super fast. For example, a 20W PD charges an iPhone 12 up to 4X faster than a standard 5W charger. It supports Fast Charge for Apple, Samsung and Google.

SMART
Smart circuitry constantly communicates with the connected device to deliver the right amount of power throughout the charge cycle. It's also backwards compatible so it will charge older phones.

SAFE
USB-PD chargers and cables are designed with the latest technology to safely provide the higher power levels required by today's power hungry devices.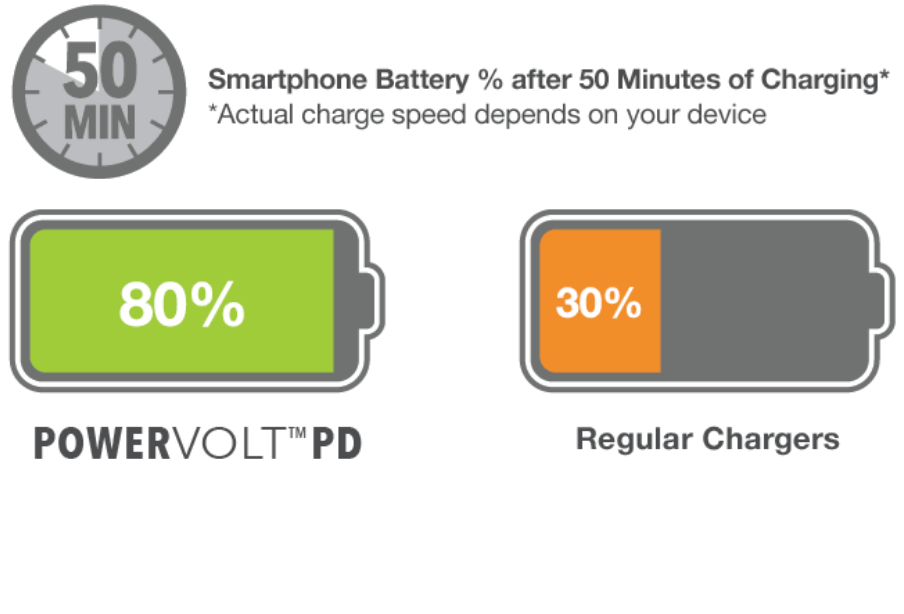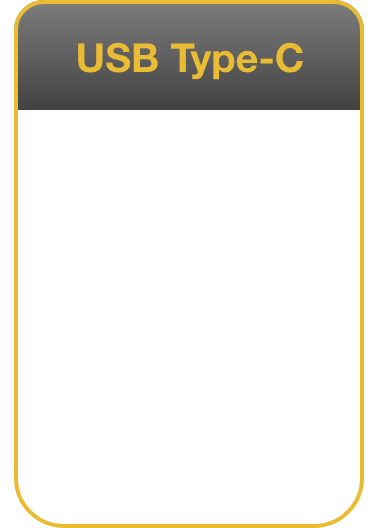 USB-C is the Key
USB Power Delivery* is a universal and international standard developed by the USB Implementers Forum. It has been adopted by most global consumer technology companies. Its many useful features include:
Fast Charging
Smart Charging
Fast Data Transfer
Charges many devices from phones to tablets and laptops, for example a 60W USB-C PD will safely charge your phone, tablet and laptop. One charger and cable does it all.
Bi-directional charging and data transfer (only between two Type-C devices). So you can charge one phone from another.
*Not all USB-C chargers and cables are Power Delivery. Read the description before you buy.
What Do You Need?
Compatible devices
iPhone 8 & Newer
Galaxy S8 & Newer
Pixel 2 & Newer

Phones

Tablets

Laptops

Laptops
USB-C Accessories
USB-C Cable
PD Charger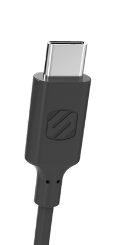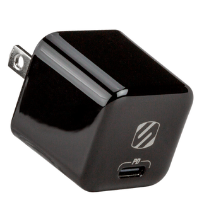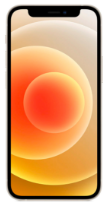 The fact that there was no charger included with your iPhone 12 gives you the perfect excuse to upgrade your charging experience with a 20W USB-C PD Charger. Paired with one of our PD-compatible USB-C to Lightning cables, you'll experience your fastest phone charging experience ever. USB-C PD chargers and cables are completely safe to use with older or non-PD devices and will charge them at their safest and fastest speed.
Meet the PD Family
Scosche offers the perfect Power Delivery charging solution for every location, situation, and device.
| | | |
| --- | --- | --- |
| --- | For Home, Office & Travel | --- |
PowerVolt 30W Car Charger
CPDC30
Single 30W Port
One Charger for All Your Devices
PowerVolt 20W
HPDC20WT
USB-C PD 20W Charger
For Home/Office/Travel
Folding prongs, perfect for travel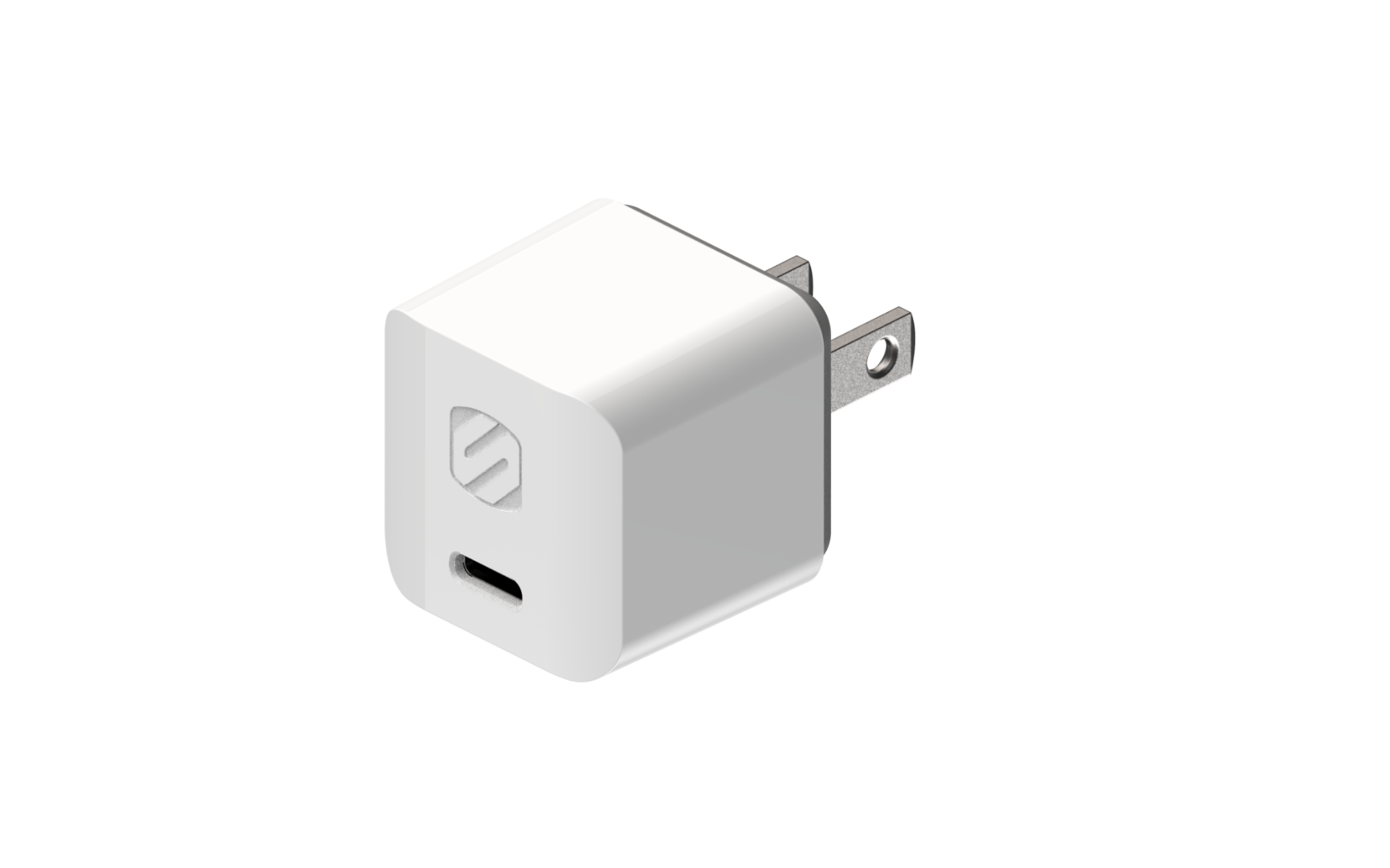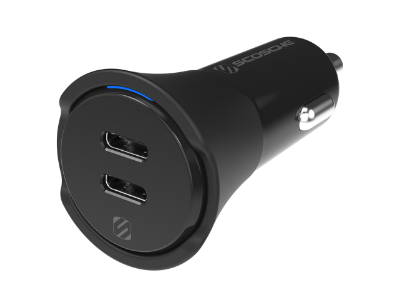 PowerVolt 40W Car Charger
CPDCC40
Dual 20W Ports
Charges phones and tablets
PowerVolt 32W
HPDCA32
USB-C PD 32W Charger
For Home/Office/Travel
Dual Port: USB-C PD 20W/USB-A 12W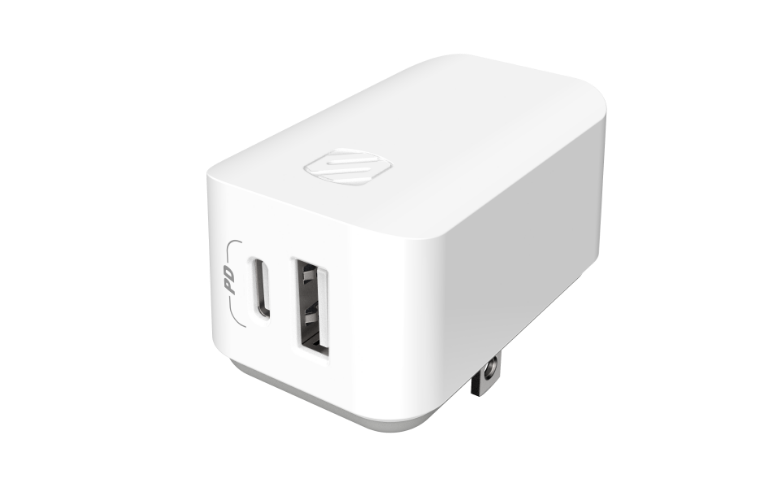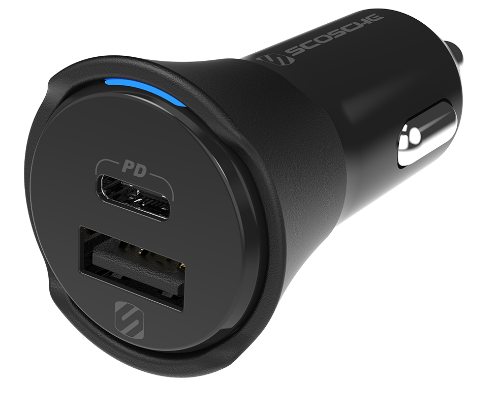 PowerVolt 32W Car Charger
CPDCA32
Dual-Port: USB-C PD 20W/USB-A 12W
Charges phones and tablets
PowerVolt 60W
HPDC60WT
USB-C PD 60W
Charger For Home/Office/Travel
Charges phones, tablets and laptops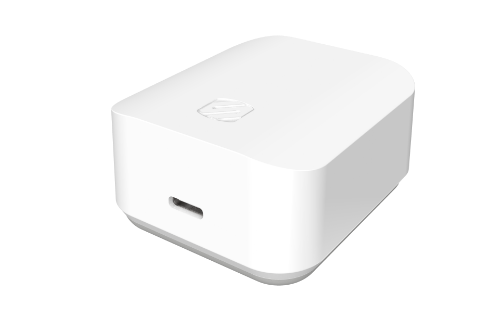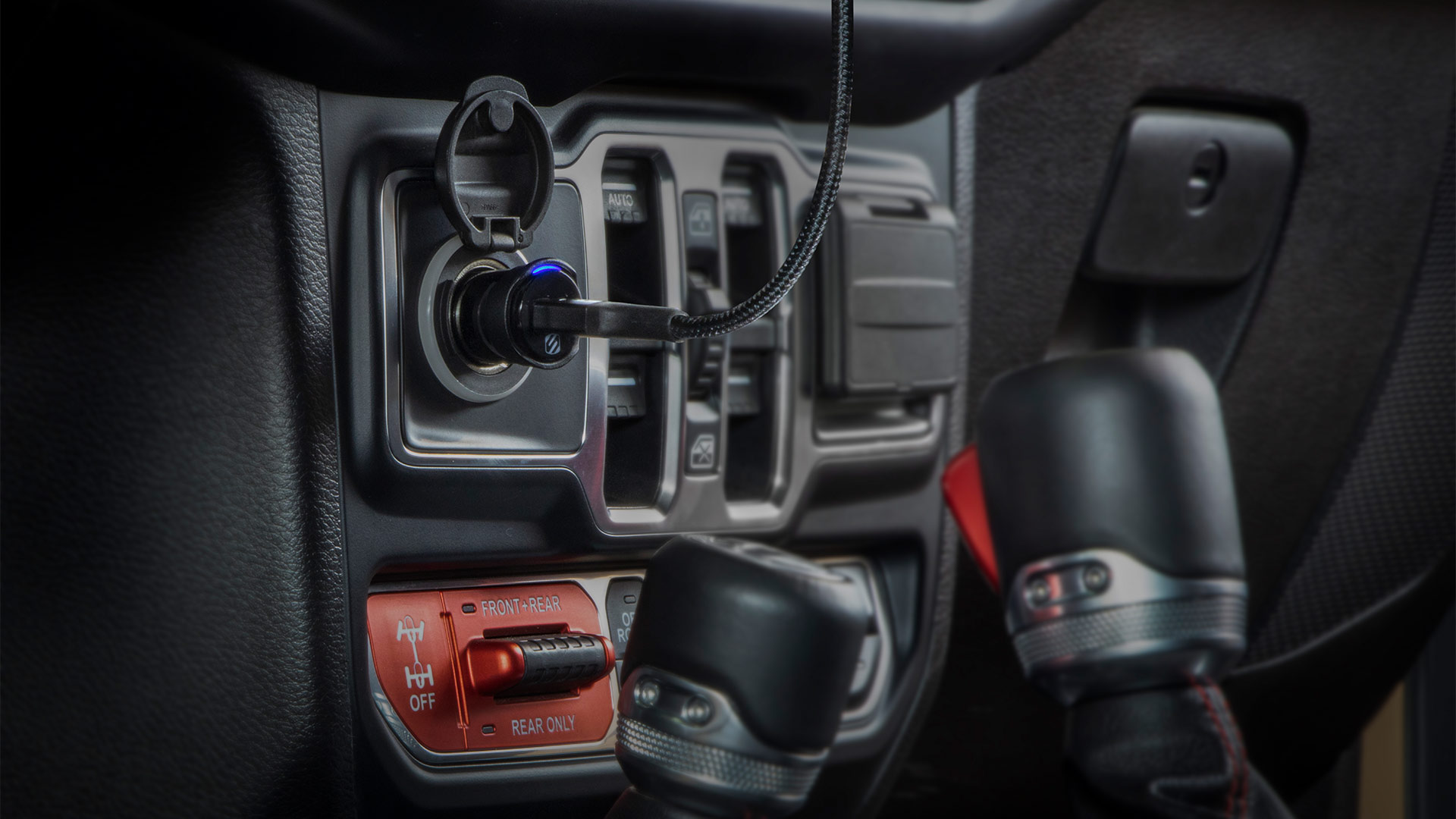 Find your perfect PD charging solution.
Find your perfect
PD charging solution.