Our Culture
Scosche provides the excitement and innovation of a start-up, coupled with the solid reputation of a highly successful, established company. Build your career with Scosche!
Approaching its 36th year in business, SCOSCHE Industries, based in Oxnard, CA – north of Los Angeles and south of Santa Barbara, is an award-winning innovator of consumer technology products and car audio installation hardware and accessories - committed to delivering quality, value and unmatched customer service. We look to find and hire people who are ready to dive in, to tackle an array of challenges and turn them into opportunities.
Why Scosche?
We are a passionate, nimble, dynamic and fast paced organization.
A primary contributing factor to our nearly 36 years of success is our talented and ambitious staff. We've found that by creating an inspirational, supportive and enriching environment, we thrive. Around here, it's not about fancy titles, strong political positioning skills, or a healthy list of names to drop. It's about results. We know what needs to be achieved, and we work together to get the job done. Each of us uses our individual knowledge, creativity and resources to come up with fresh ideas and new concepts we can truly own. With that independence comes a high degree of responsibility coupled with accountability for producing results in a timely manner.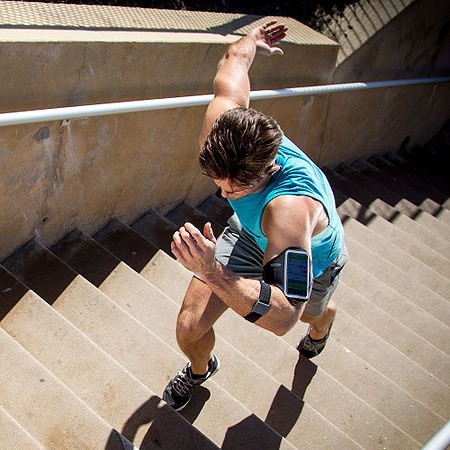 We Value
TEAMWORK

We believe in the power of collaboration—honoring diverse ideas, fostering healthy debate, and inspiring each other

BALANCE

We are most effective when we are energized and focused. A healthy work/life balance is important and we make time to invest in the things that replenish us.

INITIATIVE

Our best emerges from a positive, optimistic mindset. We participate, we are thoughtful, and we strive to make smart decisions .
What You'll Experience!
A fun, fast-paced environment
Tired of feeling like a cog in a wheel? Ready to roll up your sleeves and start getting things done? Scosche is looking for "
can do
" people who want to step up and make a real contribution. We're fast-paced and nimble, quickly turning concepts and abstracts into real products in the hands of our customers. You won't get bored and you'll never stop learning!
Work/Life Balance
We're based in Oxnard, California – slap bang in the middle of one of the most beautiful regions on the planet (if we do say so ourselves)! Just minutes from stretches of sandy beaches, bike paths and hiking trails and not all that far from mountains and desert terrains either, we want our employees to make the most of this amazing location and get out there and have fun. Many of our award-winning products are Optimized for Outdoors™ meaning that they are designed to be rugged and withstand the extremes of the outdoors while still functioning exceptionally well in a wide array of climates and conditions to make outdoor adventures both more fun and accessible.So grab some Scosche gear and get outdoors! We know we're at our best when we're energized and focused. This is why it's essential to invest time in our personal pursuits and achieve a true work/life balance.
Competitive compensation and benefits
Scosche's competitive compensation and flexible health and benefits programs meet the ever-changing and challenging needs of today's workforce. At Scosche, you can expand your skills through opportunities to work across functions and contribute in a team-oriented, collaborative environment. You'll also experience growth and advancement while building a better understanding of Scosche's unique products and the markets we serve. Scosche puts professional growth in your own hands by providing the tools, resources and opportunities for you to own your career path.
Interested joining Scosche but don't see any current openings that match your background? Send us your resume and a brief letter, explaining why you'd be a great addition to our growing team!
Job Openings
Customer Service Technician

Position Summary:

At Scosche, Customer Service is a key element to our success. The Customer Service Technician will work on our toll-free helpline for the 12 Volt and Electronic Accessory products. Take the challenge to be knowledgeable of updated technical data pertaining to all Scosche products and support an array of technical issues.

Responsibilities:

• Authorize warranty claims in accordance with policy

• Resolve customer complaints as capable and authorized

• Maintain a log for technical issues and vehicle research for Scosche product & applications

• Report findings to product development staff to aid in product enhancement/development

• Make recommendations based upon direct consumer input

• Answer technical questions directly from end-user consumers

• Log calls into the call log database for every call

• Answer technical questions directly from end-user consumers.

• Respond to customer concerns in the most efficient manner, such as email, telephone, live-chat, etc.

• Provide warranty replacement of parts and accessories when necessary

• Process consumer orders placed via phone

• Issue consumer refunds as needed

• Respond directly to customers through website chat feature

• Provide support in other areas as needed

• Assist with quality control and product evaluation of new and existing products

Qualifications:

• Three years of experience in 12 volt accessory field or electronic accessories industry

• Excellent communication skills

• Experience in customer service environment

• Ability to read and understand product manuals

• Proficiency in Microsoft Outlook and Google Mail

• The ability to work under pressure

• Customer service orientation

• Be able to work Saturdays
Quality Assurance Inspector

Position Summary:

Quality products at a competitive price. Scosche emphasizes quality and we have an opening for someone who can help us continue to provide quality. If you want to be part of a dynamic fast-paced environment, apply for an opportunity to work in the Quality Department as a Quality Assurance Inspector. The selected candidate with conduct testing and identify Products which do not meet the quality requirements of Scosche. Report non-conforming Products and ensure that corrective actions are implemented by the Supplier or PM team. Identify the cause of customer complaints and high-return rate Products.

Responsibilities:

• Conduct product testing based on standard QA test procedures

• Report non-conforming products to the PM team and/or Supplier

• Request Corrective Action for non-confirming products

• Maintain accurate and up-to- date records concerning all Corrective Action Requests and Test results

• Review Receiving Inspection Forms for non-conformances

• Evaluate new products for conformity

• Conduct product testing as requested by PM team

• Maintain a clean and safe work station

• Study and become familiar with Scosche products

Qualifications:

• At least three years of experience in quality/inspection environment

• Strong understanding of automotive and personal electronics

• Strong understanding of testing procedures and equipment

• Good reading comprehension

• Good writing/typing skills
Trade Show & Events Coordinator

Position Summary:

Seeking experienced, upbeat, self-starting, super detail oriented, get-it-done-no-matter-what, Trade Show & Events Coordinator. This person will work closely with the Marketing Team to provide a wide spectrum of essential support for trade shows, lifestyle and charity events and sponsorship-related events to ensure successful, on-time, pre, during and post-event planning, execution and follow-up. A select sample of our major tradeshows include CES, SEMA, CTIA, IFA, Rockstar Factory Racing race events and more.

Responsibilities:

• Work with marketing team (and cross-functional with many other departments in the company as well as the company's owners) to coordinate schedules, logistics and deliverables for a sizable array of trade shows and events. Activities will typically include, but are not limited to: booking booth space, coordination of registration badges, managing housing/hotels and other travel arrangements (in conjunction with our travel agency partner), creating sales orders for items going to the event, providing return instructions and paperwork for getting things back from the event, pre-show planning and show orientations, post-show debrief meetings, handling the mountains of paperwork often required as part of the tradeshow exhibiting process, and more.

• Work with vendors, e.g. exhibit house, freight companies, tradeshow management for each show, etc., to ensure timely, cost-effective execution of each show or event.

• Track show and event expenses and assist in complete financial reconciliations

• Ensure processing of show leads and distribution to sales force

• Maintain show schedules, very detailed project checklists and processes through exhibit management software (currently ExhibitForce).

• Actively monitor show progress and proactively seek necessary information and decisions from key decision makers within and outside of the company.

• Other departmental administration duties as may be assigned

Qualifications:

• 3 - 5 years' experience in trade show/events as the primary (or sole) coordinator/administrator, preferably in the consumer tech or car audio arenas, but we'll consider other industries as well.

• Both domestic and international tradeshows and events experience is a major plus

• Ability to work in a fast-paced environment, with multiple and changing priorities while maintaining strong focus on timely execution and results.

• Strong interpersonal and collaboration skills with an ability to communicate at all levels of an organization both internally and externally.

• Excellent written and verbal communication skills.

• Attention to accuracy, detail and timeliness are critical to success.

• Strong organizational and planning skills

• Detail-oriented with exceptional follow-up and time management skills

• Adept at handling multiple complex projects simultaneously under pressure to meet tight deadlines

• We use the Google Apps for Work (G-Suite) (GMail, Google Docs, Google Sheets, Google Calendar, etc.) so having solid working knowledge of them is important.