Apple Watch Charging Stand with ReVolt™ Dual
• StickGrip™ suction base safety secures your Apple Watch to your vehicles dash or any flat surface
• Keep you Apple Watch fully visible and secure during charging
• Open back precisely fits all Apple Watches and allows magnetic charging cord to snap to the watch
• WORKS WITH: Apple Watch series 1 - 4, and Apple Watch Magnetic Charging Cord (not included)
• Bonus ReVolt™ Dual included
Apple Watch Charging Stand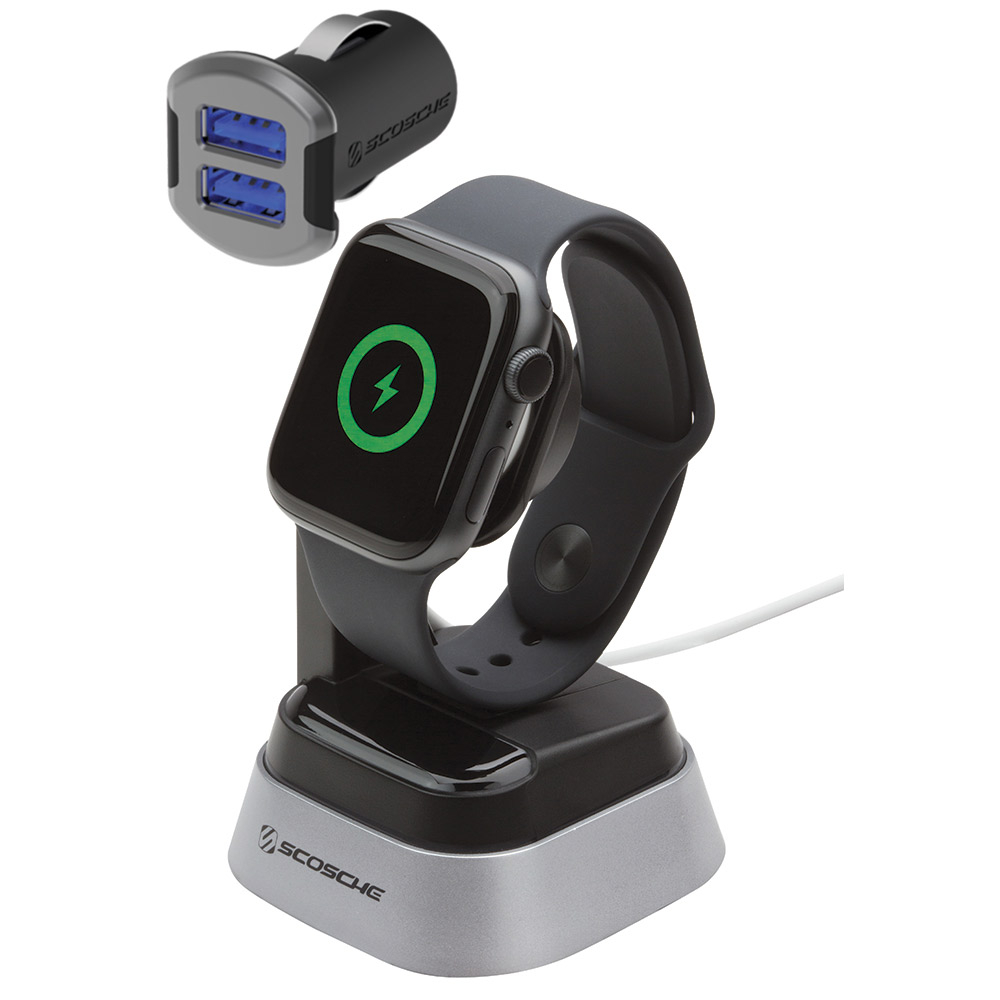 Features
Designed With Versatility In Mind
Clearly display and view your Apple Watch® while it charges on this verticle stand. The Apple Watch® charger (not included) snaps into the open back panel of the stand. A silicon suction-cup base allows you to easily mount or remove it from a dashboard, desk, or any other flat surface.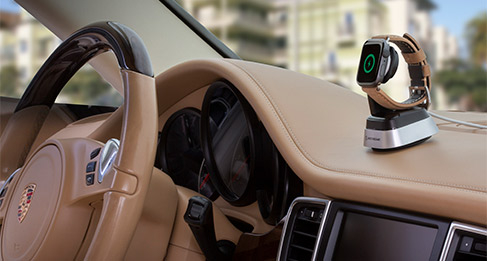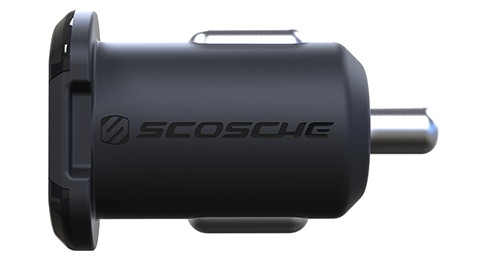 Smallest Most Powerful Car Charger
Dual 12 Watt USB ports give you the fastest charging speed possible. The latest iPads have been designed to charge at 12 Watts making ReVolt™ the ideal charger for these devices. Optimized charging circuitry will not cause any harm to less powerful devices - iPhones and iPods will also charge at the fastest speeds possible. The USBC242M will even charge the Amazon Fire 35% faster than the standard charger.
Specs
StckGrip™ suction base
Accommodates Apple Watch® charger
ReVolt™ Dual included
Smart Phone
And other Wireless Charging Smartphones