Awards
Scosche is always pleased to be honored by industry and consumer organizations. These awards validate Scosche's nearly 40 years of leadership in providing technology and innovation to the consumer technology, powersports, and car audio marketplaces. This recognition inspires our commitment to offer innovative products that deliver performance, quality and value to our customers, retailers and distributors.
2020 AWARDS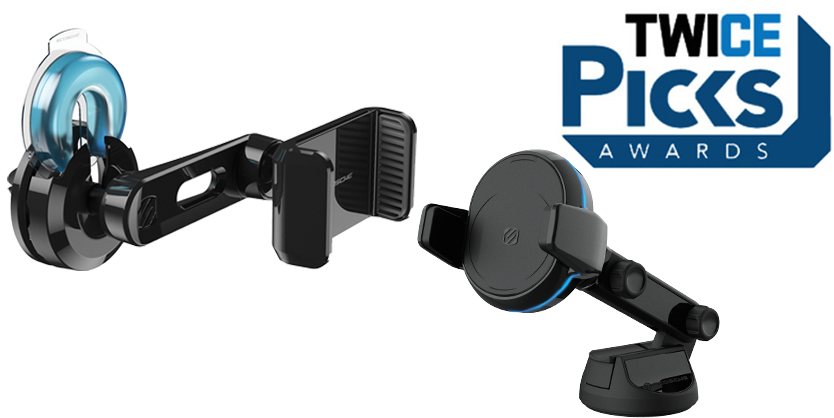 Two innovative new Scosche mounts were honored with TWICE Picks Awards at the 2020 International CES:
The Fresche™ FreeFlow Universal Vent Mount is a 2-in-1 smartphone mount with a unique design that utilizes airflow from a vehicle's vent to disperse air freshener.
An advanced fast wireless charging smartphone mount, the MagicGrip™ Extendo has a telescoping arm that adjusts to suit any vehicle and any driver.
TWICE Picks, awarded by TWICE Magazine, honor the best and most influential consumer technology products launched at CES.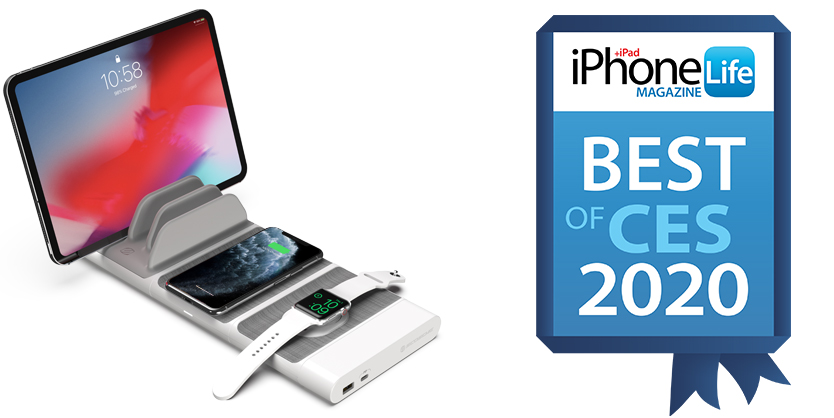 iPhone Life picked the BaseLynx™ Modular Charging System for their Best of CES 2020 Award in the Charging category.
The customizable and expandable BaseLynx brings order to your life by providing a one-stop solution to charge, store and display all of your portable devices, using just one power outlet/cable. It incorporates the latest charging technologies, such as Qi certified wireless charging and USB-C Power delivery.
2019 AWARDS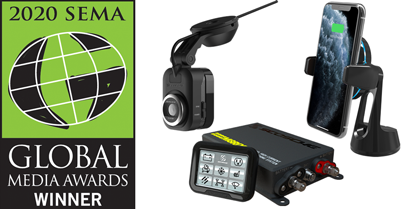 Scosche products were honored with Global Media Awards (GMAs) at the 2019 SEMA Show. GMAs recognize specialty equipment products and accessories that have mass appeal to consumers in countries outside the United States.
Journalists from Canada, Honduras, and Australia, respectively, selected the following three products for awards:
The MagicGrip™ Auto-Grip Wireless Charging (Window/Dash) Phone Mount automatically and securely grips Qi-enabled phones and wirelessly charges them at their fastest and safest rate.
The NEXS2 HD Smart Dual Dash Camera – Powered by Nexar®utilizes the technology of your smartphone and the free Nexar safe driving app to capture significant events, generate insurance reports, and participate in V2V networks.
The M8RIX™ (pronounced Mey-triks) Relay Switch System controls current to up to eight different accessories on a vehicle, and comes with a touchscreen control interface.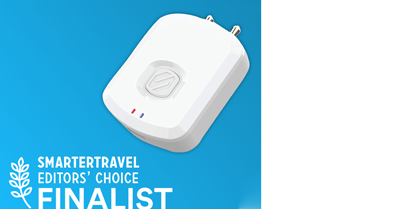 Smarter Travel honored the Scosche® FlyTunes™ Wireless Audio Transmitter with a bronze award in the "Best Travel Tech" category of their prestigious Editor's Choice Awards.
The travel website states:
"The best new travel tech of 2019 should enhance the travel experience seamlessly from start to finish. We chose this year's best by road testing 11 new gadgets that enhance the travel experience with both their innovation and their value."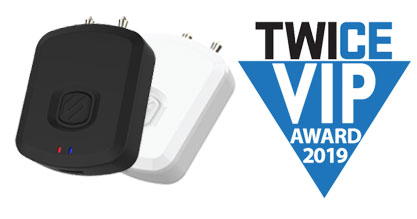 Our FlyTunes™ Wireless Audio Transmitter was honored with a 2019 TWICE VIP Award in the Travel Accessories category.
Each year CE retailers vote for products they believe are truly valued on sales floors and shelves and in 2019, for the fourth consecutive year, they selected a Scosche product.
To learn more about FlyTunes™, visit the FlyTunes™ page.
You'll never want to fly without it again!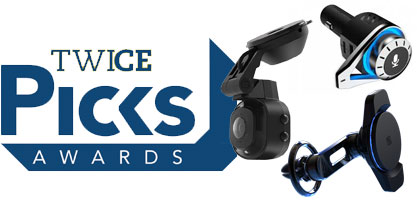 Three new Scosche products received TWICE Picks awards at the 2019 International CES:
• The BTFreq™, a power delivery charger that provides in-vehicle hands-free communications and Alexa, Amazon's cloud-based voice service.
• The NEXC1 Full HD DashCam – powered by Nexar™ that, together with a smartphone and the Nexar app, lets you join the first crowdsourced Vehicle-to-Vehicle network.
• The MagicMount™ Charge3, a unique wireless charging mount that senses when a device is correctly aligned over the Qi-charging coil and then automatically closes its motorized arms.
TWICE Picks, awarded by TWICE Magazine, honor the best and most influential consumer technology products launched at CES.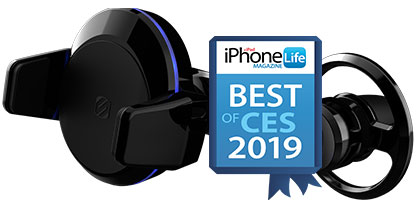 The Scosche MagicGrip™ Charge Vent Mount wireless charging mount with Qi charge auto-sensing motorized arms was honored by iPhone Life Magazine as a Best of CES 2019 winner in the Car Mounts category.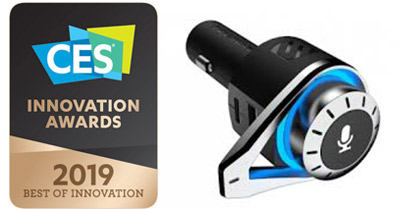 Scosche's BTFreq with Alexa was awarded a 2019 CES Innovation Award in the In-Vehicle Audio-Video category. The CES Innovation Awards is an annual competition honoring outstanding design and engineering in consumer technology products. The BTFREQ is a small but mighty device, designed to deliver several technology solutions including in-vehicle hands-free communications, entertainment, Power Delivery, and Alexa, Amazon's cloud-based voice service.
2018 AWARDS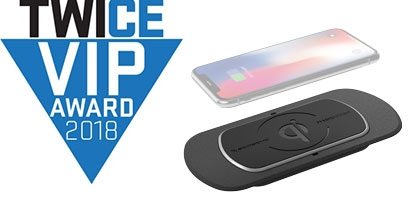 For the third consecutive year TWICE magazine selected a Scosche product as a VIP winner. This year the award was for the MagicMount™ Charge Surface. The VIP Award-winning products, services and technologies are selected by CE retailers who determine what is truly valued on sales floors and shelves. The MagicMount Charge Surface delivers up to 10w of Qi-certified wireless charging quickly and safely, via a mount that attaches securely to any flat surface in a vehicle, home or office. Device-safe Neodymium magnets in the MagicMount hold the device during charging.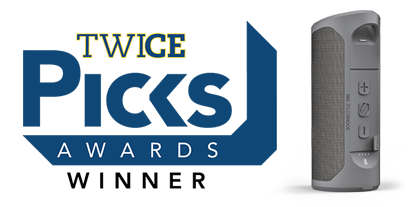 Our new BoomBottle® MM Rugged Waterproof Wireless Speaker with MagicMount™ was awarded a TWICE Picks Award at the 2018 International CES. "TWICE Picks are a microcosm of the collective genius of the technology industry and CES," said John Laposky, TWICE content director. "These products and technologies rise above and highlight the best the tech sector has to offer to improve lives, entertain us and increase our knowledge and our productivity.
The award-winning MagicMount™ Magnetic Mounts were once again honored, this time at the 2018 International CES by iPhone (+iPad) Life Magazine. And not just one MagicMount was recognized, but the entire MagicMount system – from original, to PRO, to the new ELITE, to the sophisticated MagicMount Charge (Qi Wireless Charging Mount) – was included in the award.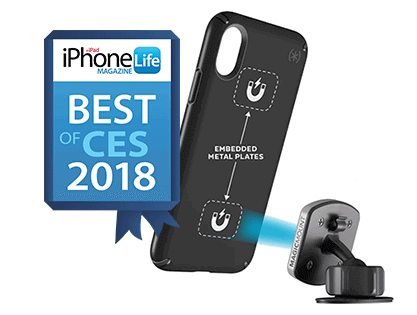 The recent collaboration between Scosche and Speck is already paying dividends as their first product offering – the Presidio Mount case –received a Best of CES 2018 award. This ingenious rugged case is designed with two embedded MagicPlates™ strategically positioned to allow the case to work with all Scosche MagicMounts, including the new MagicMount Charge - Qi Wireless Charging Mount. The positioning of the plates within the case avoids blocking the Qi wireless transmitter signal.
2017 AWARDS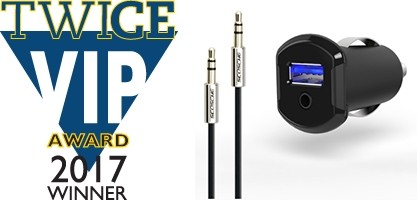 A recent Scosche innovation, the StrikeDrive™ Converter Car AUX-In Audio Converter for Lightning® Devices, has been selected as a 2017 TWICE VIP (Very Important Product) Award winner. This is the second consecutive year that a Scosche product has been chosen as a VIP recipient. The annual TWICE VIP Awards give consumer technology retailers and distributors the chance to acknowledge products with the potential to make the biggest difference in their businesses, based on product features, product design and value to consumers.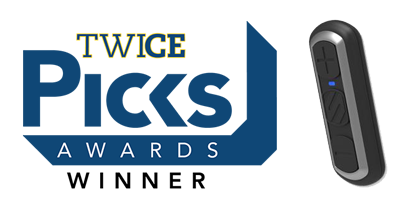 Scosche's TapStick™ was awarded a TWICE Picks Award at the 2017 International CES. TWICE Picks winning products are selected based on the impact they're expected to have at retail and the marketplace.
2016 AWARDS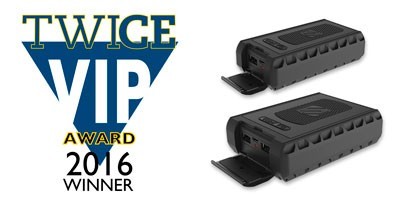 The GoBat™ 6000 and 12000 Rugged Portable Backup Batteries were named as winners in the TWICE VIP (Very Important Product,) Power and Charging category.These Scosche products were voted on by retailers and distributors as the "best of" in the category.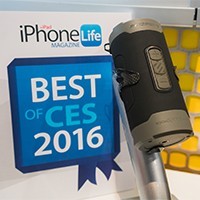 Receiving a 2016 Best of CES award from iPhone (+iPad) Life Magazine, this new addition to the BoomBottle® line will replace the current BoomBottle H2O, offering the same outstanding sound quality, long-life battery, IP67 waterproof rating and ability to float, as well as an array of additional features such as dual pairing, indoor/outdoor EQ and more.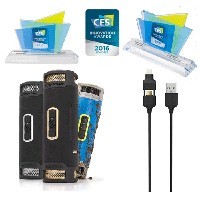 Scosche Industries won two 2016 International CES Innovation Awards for its BoomBottle®+ Wireless Portable Speaker and patented SmartStrike™ Charge & Sync Lightning®/Reversible Micro USB Cable. Both products were entered, and won, in the Portable Media Players and Accessories category.
2015 AWARDS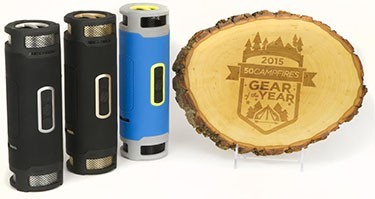 Scosche's BoomBottle®+ Wireless Portable Speaker was included in 50Campfire's prestigious 2015 Gear of the Year list. 50Campfires is The Camping Authority and being named to their 2015 list is an honor, and recognizes the BoomBottle+ speaker as the "ideal speaker to bring with you on your next camping trip". It's portable, feature-packed, delivers great sound and is waterproof and it even floats. It's Optimized for Outdoors™.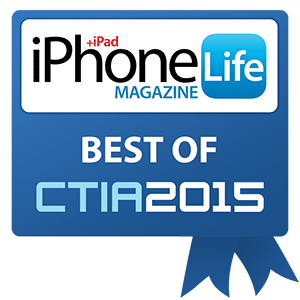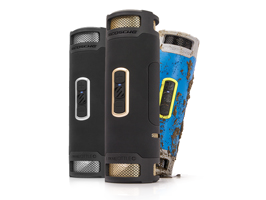 The Scosche BoomBottle®+ was named Best of Show (Best New Product) and Best of Show (Best Portable Speaker) at the prestigious 2015 CTIA Super Mobility event. iPhone (+iPad) Life Magazine wrote:"Scosche is one of those rare accessory companies that thinks up new items you didn't know you needed. They also tend to build a better mousetrap such that you don't want to go back to the old one."
The Scosche BoomBottle® "Sasquatch" Video Won a 2015 Silver Addy Award, Watch Video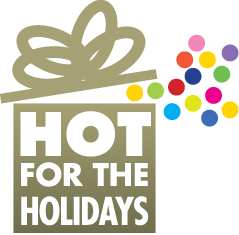 The new GoBat™ 12000 Rugged Portable Backup Battery was a 2015 CTIA HOT FOR THE HOLIDAYS™ pick in the Accessories category. Products selected by CTIA were celebrated as the 'must buy gifts' for people of all ages during the 2015 holiday season.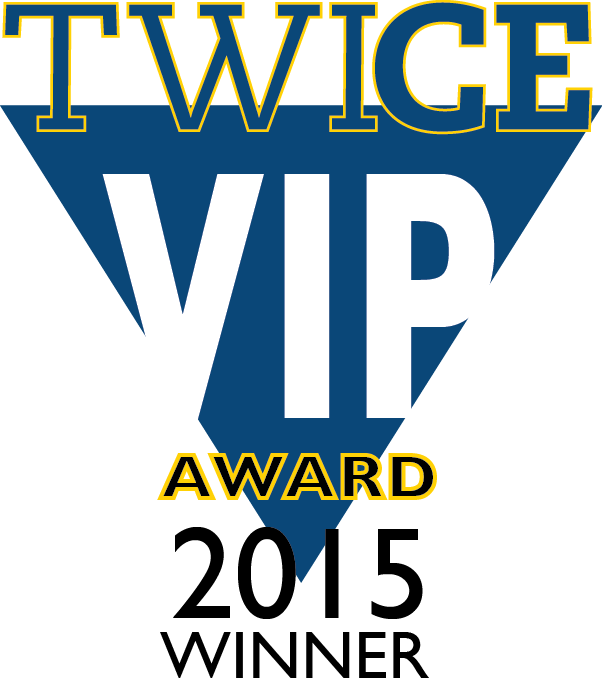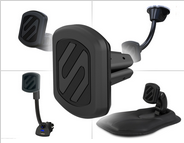 The Scosche MagicMount™, which has continued to rack up awards over the past few years, received a 2015 TWICE VIP (Very Important Product) Award in the "Accessories: Mounting Accessories" category.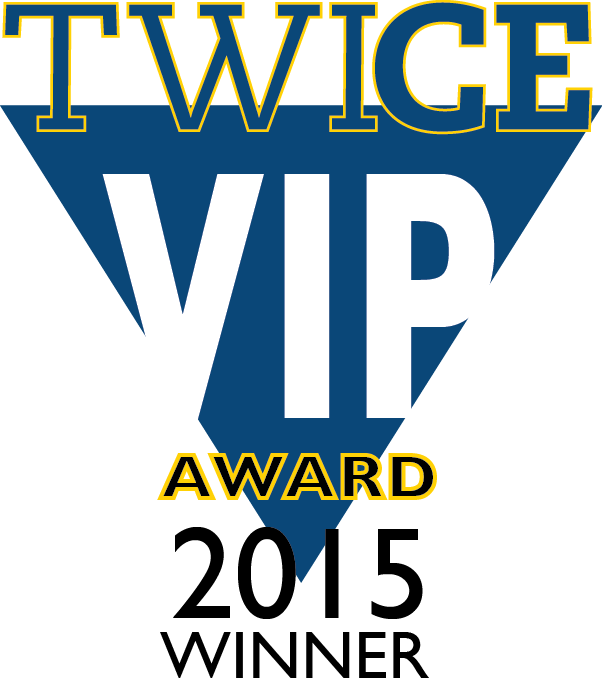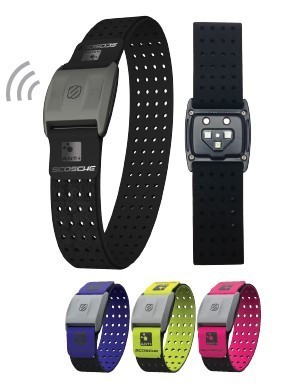 Not to be outdone, by the MagicMount, the Scosche Rhythm™+ Armband Heart Rate Monitor was also honored as a 2015 TWICE VIP Award recipient in the "Wearables" category.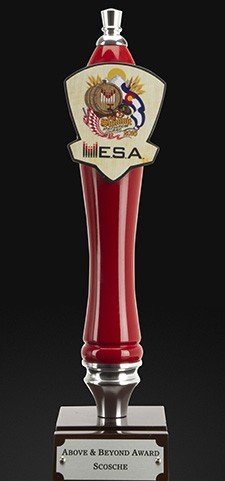 Scosche is delighted to receive the M.E.S.A. Above and Beyond Award for the second time. M.E.S.A. is the industry's first, and only, member-owned retailer marketing and selling group. Retail Members are comprised of dealers representing the finest installation available to consumers and many are winners of multiple industry awards every year.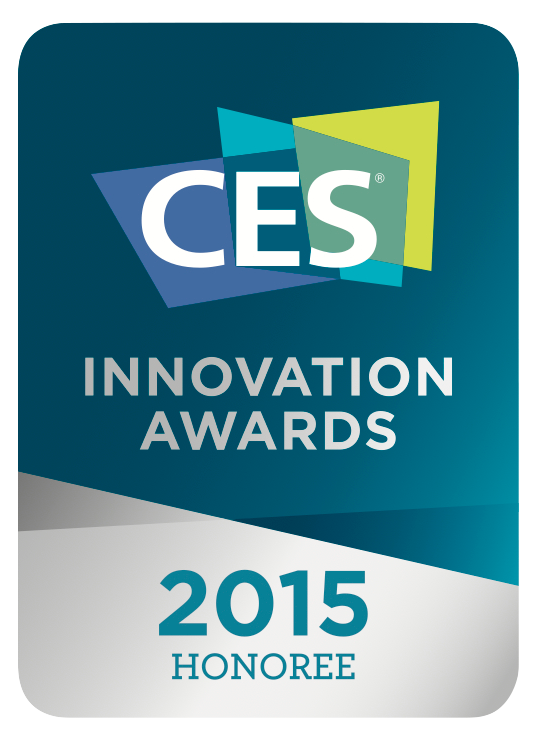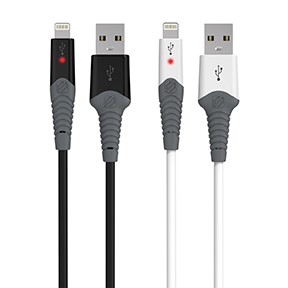 Scosche's new StrikeLine™ Rugged LED charge and sync cables have been named as 2015 International CES Innovation Award Honorees. These rugged cables combine accessibility and durability in simple micro USB or Lightning® cable solutions. They are also versatile, with a slim barrel design that supports charging devices while still in their cases, including popular rugged cases from Otterbox.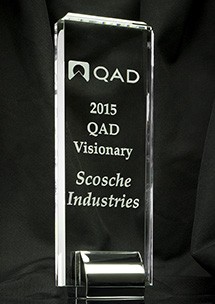 QAD Inc., a leading provider of enterprise software and services designed for global manufacturing companies selected Scosche for their 2015 QAD Visionary Award. Their annual QAD Visionary Award recognizes a company that realizes its vision and transforms its organization in a significant way through the use of new technology from QAD. Scosche manages changing consumer demands using QAD Business Intelligence to analyze customer buying patterns and trends, sales performance and territory allocation.
award