We combined the reliability and reputation of the multi-award winning MagicMount magnetic mounting system with the latest, fastest and safest Qi-certified wireless fast charging technology, to create the MagicMount Charge3. With its elegant yet practical design it holds your phone securely as you drive, while quickly charging it.
The Scosche MagicMount Charge3 received a TWICE Picks award at the 2019 International Consumer Electronics Show (CES). TWICE Picks "honor the best and most influential consumer technology products launched at CES".
Safer, Faster and Cooler Wireless Charging
When your phone is held in place by the Charge3's 100% device-safe Neodymium magnets a thermal management gap is created between the phone and the Qi-charging head. This gap allows the heated air to escape and be replaced by cooler air during charging. Cooler charging is safer for your phone and its battery.

The magnetic arms of the Charge3 rotate 360-degrees, so you can view your phone in portrait, landscape, or any angle in-between.

Place your phone on the charger, and remove it, with just one hand.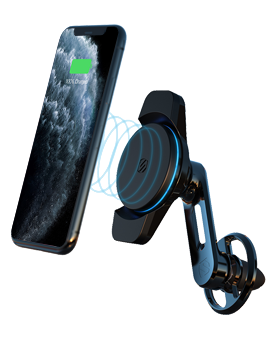 Fast Wireless Charging
Wireless charging is now fast as well as convenient. The Charge3 delivers up to 10W of charging power and supports Apple® (7.5W), Samsung® (9W) and Google® (10W) Fast Charge.
Powerful 100% Device-Safe Magnets
MagicMounts utilize powerful Neodymium magnets that are completely safe for your device, and hold your phone securely while you drive.
Qi Certified
All Scosche Wireless Chargers are Qi Certified by the Wireless Power Consortium (WCP) and feature advanced safety features such as Foreign Object Detection. Foreign Object Detection automatically prevents charging if something other than a Qi-enabled device is placed on the charging head.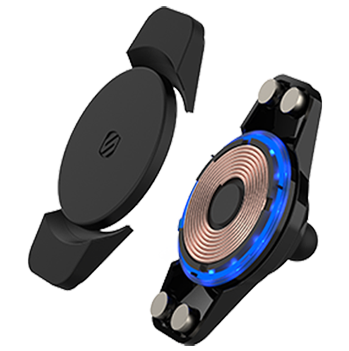 Choice of Mounting Options
The MagicMount Charge3 is available in four
mounting options suitable for home, office and vehicle use.
Vent Mount
The patent pending FreeFlow open design allows air flow from the vehicle's vent to pass through to cool you. With its articulating swing-arm the Charge3 Vent Mount lets you move your phone away from the vent while the base is still anchored there. The Vent Mount is quick and easy to install, remove, and transfer from vehicle to vehicle.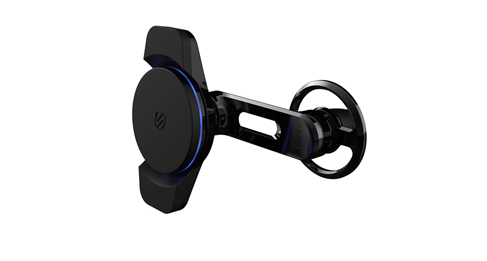 Window/Dash Mount
The Window/Dash Mount has a StickGrip™ suction-cup base that allows you to mount it securely on any flat (or slightly textured) surface at home, in the office, or in-vehicle.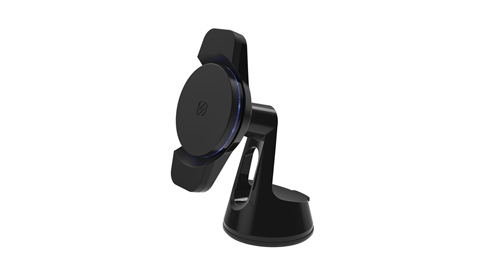 Dash Mount
The Dash Mount uses Automotive Grade Adhesive to provide a strong (but still removeable) hold to either the top or front of a dashboard. The Dash Mount is also suitable for home and office use. The rotating and pivoting base allows multiple angle options and holds its position securely once you've achieved your desired angle.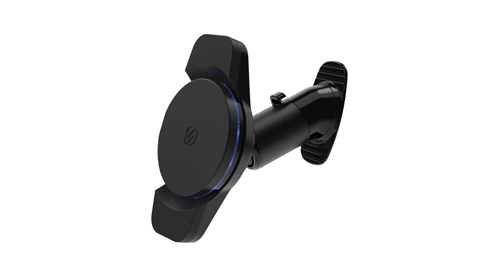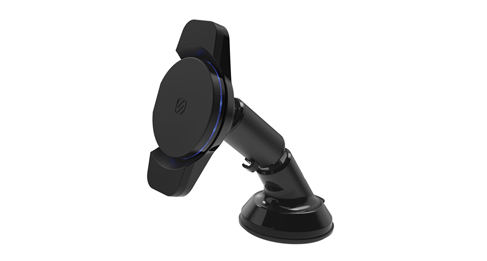 Each MagicMount Charge3 mount comes with a 12V vehicle power adapter, charging cable, and MagicPlate® non-magnetic metal plates with adhesive that you apply either directly to your phone or to your phone case.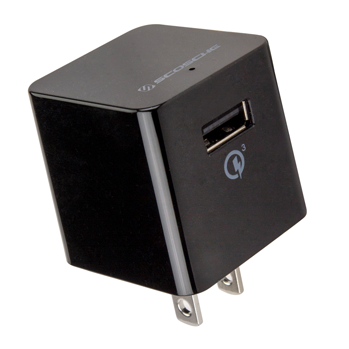 *For the fastest charging experience for home or office use we recommend you use a ReVolt™ Quick Charger (sold separately).
Instructions for applying the MagicPlate™ that comes with your MagicMount Charge3
Wireless Charging Devices
It's important to apply the MagicPlate in the right location on your Qi-enabled phones so that it doesn't block the wireless charging coil. We've created a MagicPlate Template Guide (included in the box with your MagicPlates) to help you place the MagicPlate on your wireless phone, so that you can mount your phone on Scosche Qi wireless chargers, as well as regular MagicMounts.
Note for Apple® iPhone® 11 and iPhone 12 as well for Google® Pixel® 4, 4XL and Pixel 5 users: Please apply the MagicPlate(s) either inside, or outside, of your phone case. Or, if you prefer, apply the MagicPatch to the outside of your case, but not directly to your phone.
* The MagicMount is not recommended with use of a wallet case.
Install MagicPlate
Includes options for mounting to a case or directly to your device.
Use the enclosed template to determine the optimum placement for your device.
Phone Plate
Easily removed without damaging your phone
---
Phone Case Plates
Securely sticks to your phone case
If you need replacement or additional MagicPlates order them here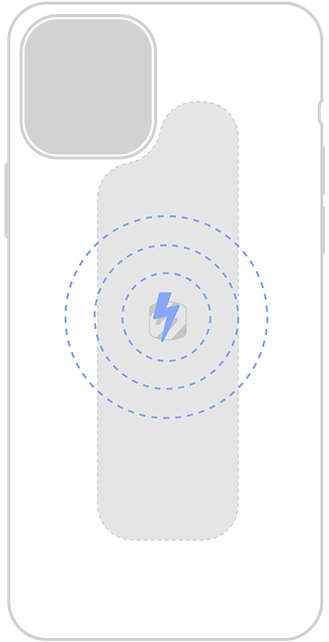 Phone Case Patch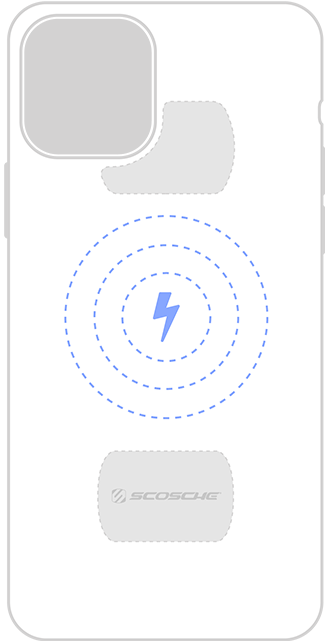 Phone Case Plates