MagicMount™ Elite Bar Silver 2-Pack
Magnetic Bar Universal Device & Accessory Mount
In stock
• Powerful neodymium rare-earth magnets are 100% device safe
• Multi-purpose design allows you to conveniently mount multiple items at the same time for many different mounting options
• Safely secure your mobile device to your vehicle's dash, office desk, kitchen table, garage wall and more
• Dual-sided magnets enables you to mount your device to any magnetic metal surface without using the adhesive
• Modern design constructed with military grade metal-alloy
Universal Magnetic Phone Mount 2-Pack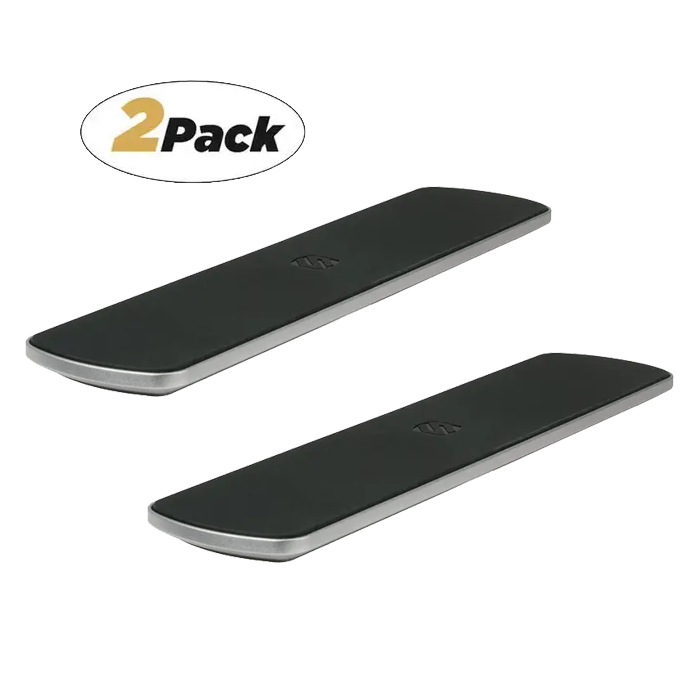 Features

---
Powerful Magnets
Powerful rare-earth magnets hold your device securely in place even on the bumpiest roads.
* Does not work with iPod Classic or other hard drive devices. The strong magnetic fields produced by these Neodymium magnets is enough to damage hard drive devices.
Safe Secure & Stylish
Safely mount multiple items at the same time for many different mounting options with a modern design that compliments any interior.
Hands Free
One-handed ergonomic operation for mounting and removal of your device. Use your device in portrait landscape or any angle in between.
---
Specs
Magnets are 100% Safe for Mobile Devices*
Works with Most Cases
All Required Accessories Included
Easy to Install
Smart Phone
Samsung Galaxy S22 5G/S22 fe
Samsung Galaxy S21 5G/S21 fe
Samsung Galaxy S20 5G/S20 fe
And other Wireless Charging Smartphones
And most Android Smartphones
And most Android Smartphones with USB-C ports
And other Power Delivery enabled Android Smartphones