MagicMount™ PRO Home/Office Bundle
Magnetic Mount for Mobile Devices
Out of stock
Safely and quickly secure a mobile device to a wide variety of home and office surfaces.
Cradle-free, 4-axis adjustable head with enhanced soft touch rubber lock-nut ensures secure positioning and optimal viewing. Mount devices in portrait, landscape or any angle in between.
Stylish metallic base with base port helps keep cables mess-free.
StickGrip™ material on suction cup base provides a strong hold on countertops, desks, tables, and other surfaces.
Optional Apple Watch® Charging Mount works with your existing Lightning® charging cable.
Customize the look of the mount with two interchangeable trim rings (Black and Silver)
Office or Home Phone Mount Bundle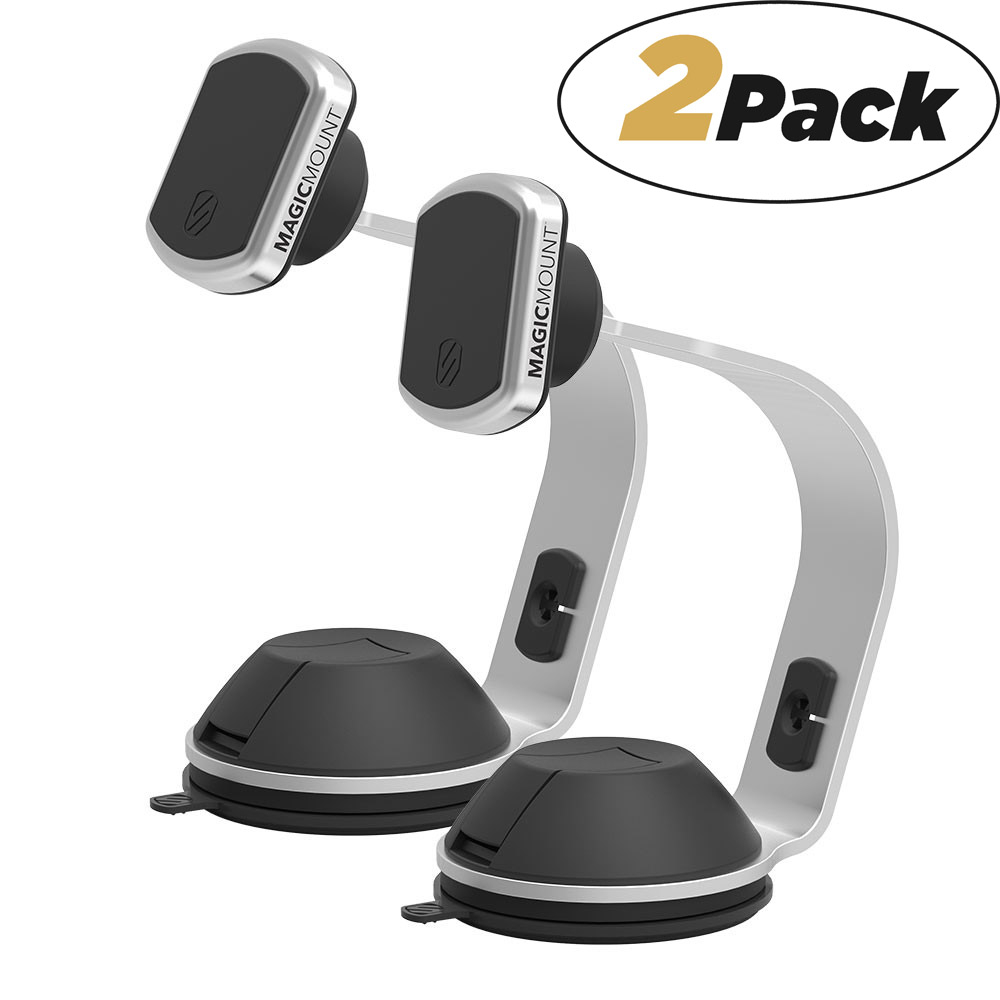 Features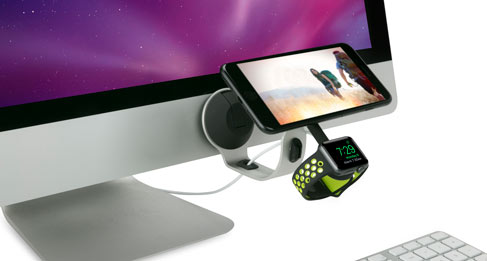 Elegant Mount for your Home or Office
This new mount in Scosche's MagicMount Pro line-up creates an elegant look to any home or office. From your nightstand to your work desk this mount is a perfect solution for keeping your device safe and your area clutter-free thanks to its cable port near the base of the mount.
Includes Optional Apple Watch® Mount
The included optional-use Apple Watch mount provides a quick secure place to mount your watch. Use your existing charging cable to turn the Apple Watch mount into a wireless Watch charger!
100% Safe Powerful Rare Earth Magnets
These powerful earth magnets hold your device securely in place and are 100% safe for Smartphones Tablets GPS and other mobile devices*.
*Does not work with iPod Classic or other hard drive devices. The strong magnetic fields produced by these Neodymium magnets is enough to damage hard drive devices.
"Plain and simple this is a great system for the price and each component is worthy of our high recommendation." - iLounge
"The MagicMount™ is ideal for cellphones smartphones multi-media devices tablets GPS systems and even keys!" -Trend Hunter
Patent Number: D711 322
Specs
4-axis adjustable head
StickGrip™ Suction Cup
Neodymium magnets