MagicMount™ Pro Swing-Arm Magnetic Dash Mount
Swing-Arm Magnetic Dash Mount for the Car
MagicMount™ is a multi-award-winning, innovative magnetic mounting system for conveniently mounting smartphones and other mobile devices to a wide array of surfaces.
• Safely and quickly secure a mobile device to the front of your car dashboard with the strong, automotive-grade adhesive.
• Extra powerful Rare-Earth neodymium magnets provide a secure grip to your devices and are 100% mobile device safe.
• The patent-pending articulating swing-arm allows you to position your phone anywhere you want it.
• The 360-degree adjustable head lets you view your device in portrait, landscape, or anywhere in between.
INCLUDED IN PACKAGE: (1) MagicMount Pro, (1) Adhesive Dash Mount Base, (1) Swing-Arm and (1) User Manual
Magnetic Dash Mount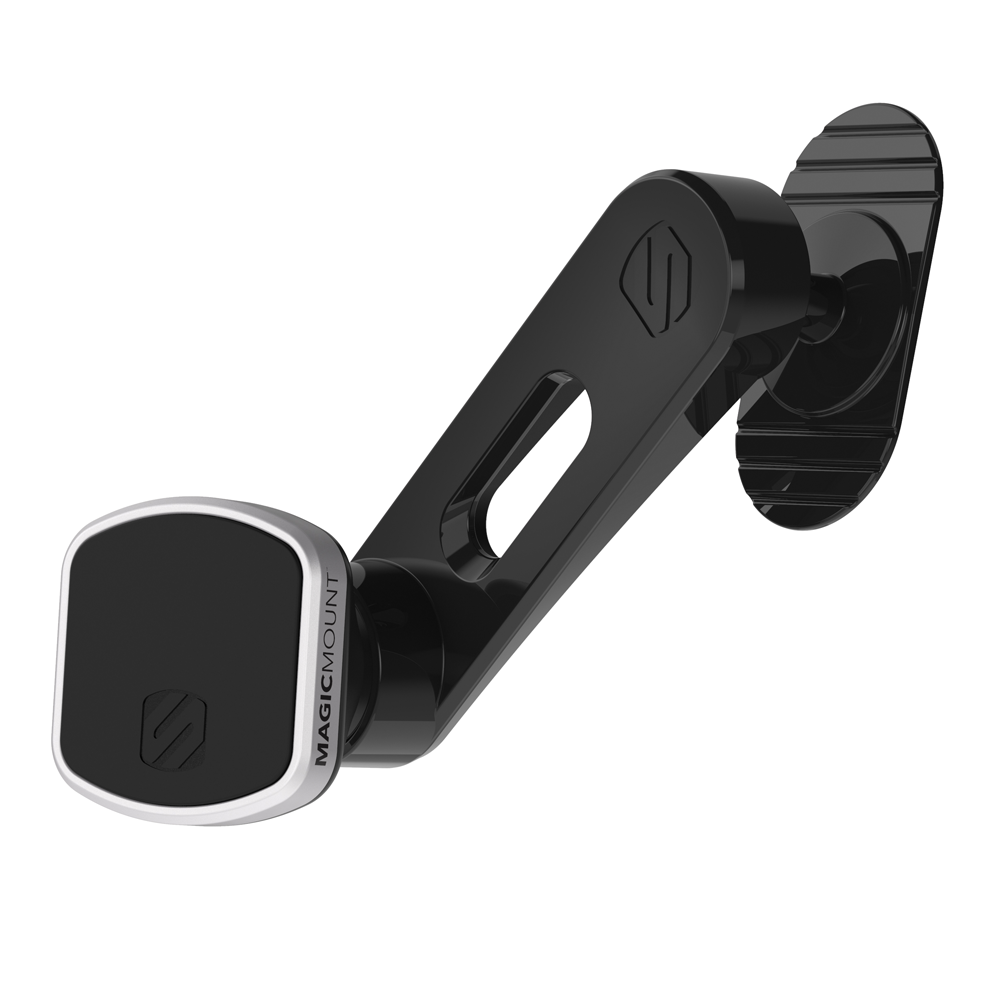 Features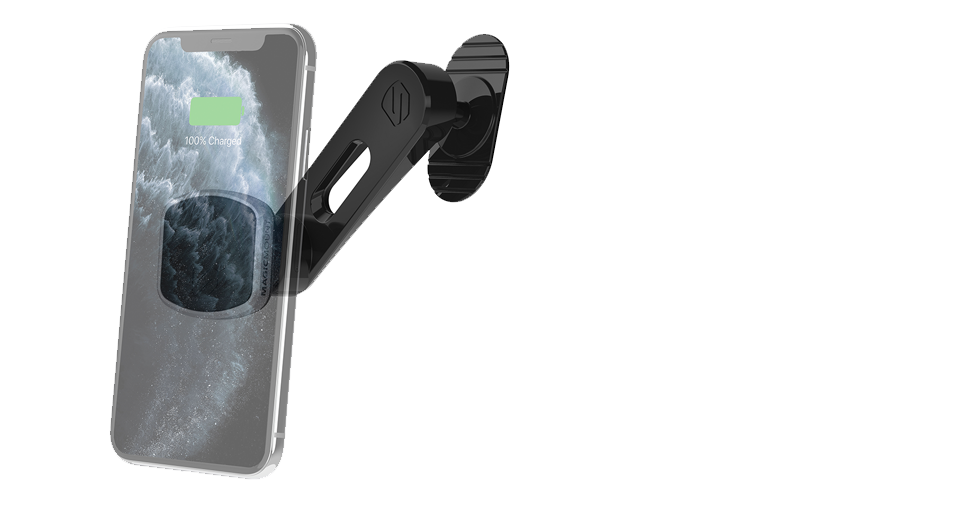 Magnetic Mount
Once the MagicPlate™ is applied as shown further down this page just hover your device near the magnetic surface and it instantly locks securely in place. The sleek cradle-free design works perfectly with larger devices and allows you to position your screen for optimal viewing.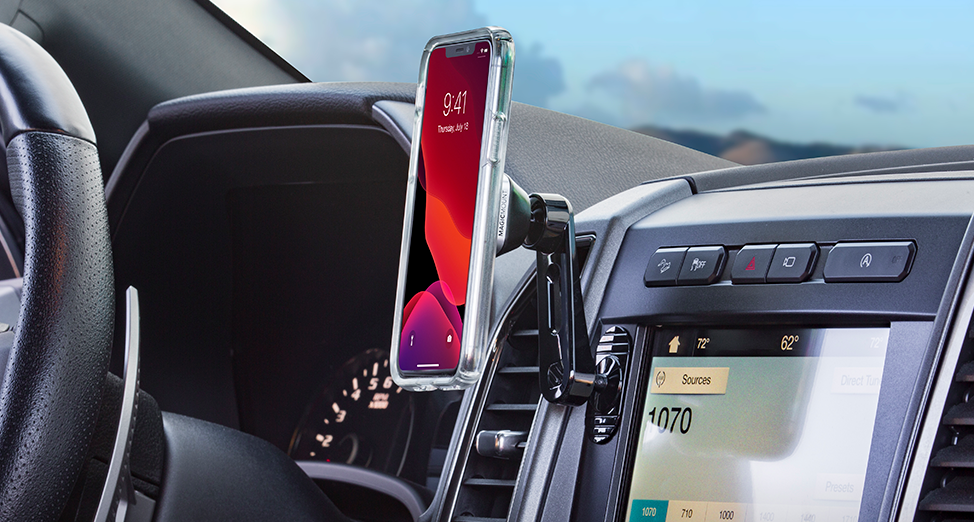 MagicMount Pro Swing-Arm Magnetic Dash Mount
MagicMount Pro swing-arm magnetic dash mount is perfect for mounting your mobile phone for hands-free driving in your car. It's quick and easy to install to the front of your car dashboard with the strong, automotive grade adhesive base.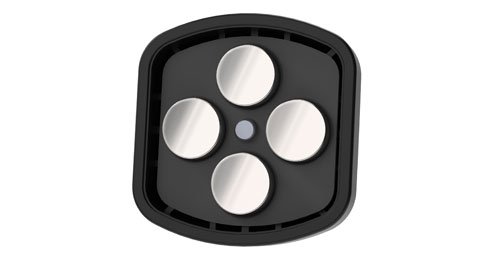 100% Safe Powerful Earth Magnets
These powerful earth magnets hold your device securely in place even on the bumpiest roads and are 100% safe for Smartphones Tablets GPS and other mobile devices*.
*Does not work with iPod Classic or other hard drive devices. The strong magnetic fields produced by these Neodymium magnets is enough to damage hard drive devices.
---
Specs
Includes Articulating Swing Arm
100% safe for virtually all mobile devices
Smart Phone
And most Android Smartphones