MagicMount™ XL Dash/Window
Magnetic Dash/Window and Home Surfaces Mount for Tablets & Other Mobile Devices
Sale
$19.99
Regular Price
$29.99
• Magnetic mount with larger head designed for tablets and larger devices.
• StickGrip™ material provides a strong hold on countertops, desks and other home surfaces, plus dashboards and textured flat surfaces.
• Powerful neodymium magnets are 100% mobile device safe.
• Flex-neck design gives you freedom to position your device in portrait, landscape or any angle in between.
• Permits safe and easy one-handed device use and access to all controls and ports.
Features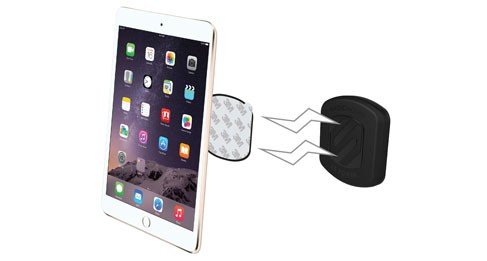 Larger Mount for an Even Stronger Hold
MagicMount XL is here! The magnets are specifically designed for tablets. This mount has larger more powerful magnets to safely secure your tablet to your vehicle's dash kitchen appliances walls and more. They come with a large and small MagicPlateTM for iPad Air iPad Pro Galaxy Tab and other brand tablets and more. The best tablet mounts for all large devices.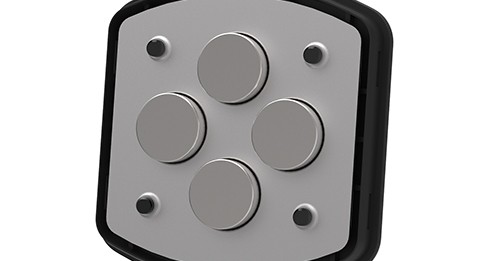 100% Safe Powerful Rare Earth Magnets
These powerful earth magnets hold your device securely in place and are 100% safe for Smartphones Tablets GPS and other mobile devices*. *Does not work with iPod Classic or other hard drive devices. The strong magnetic fields produced by these Neodymium magnets is enough to damage hard drive devices.
Smart Phone
And most Android Smartphones