Portable HEPA Air Purifier and Deodorizer
• 3 stage HEPA filter collects 99.5% of small particles, dust and pollen
• Neutralizes odors and expels clean, fresh smelling air.
• Touchless 2-speed fan operates with wave of hand.
• Rugged, lightweight aluminum alloy construction
• 24W dual port USB car charger powers FrescheAir plus another device
• Meets California ozone emissions limit.
CARB certified
Cup Holder Portable Air Purifier/Deodorizer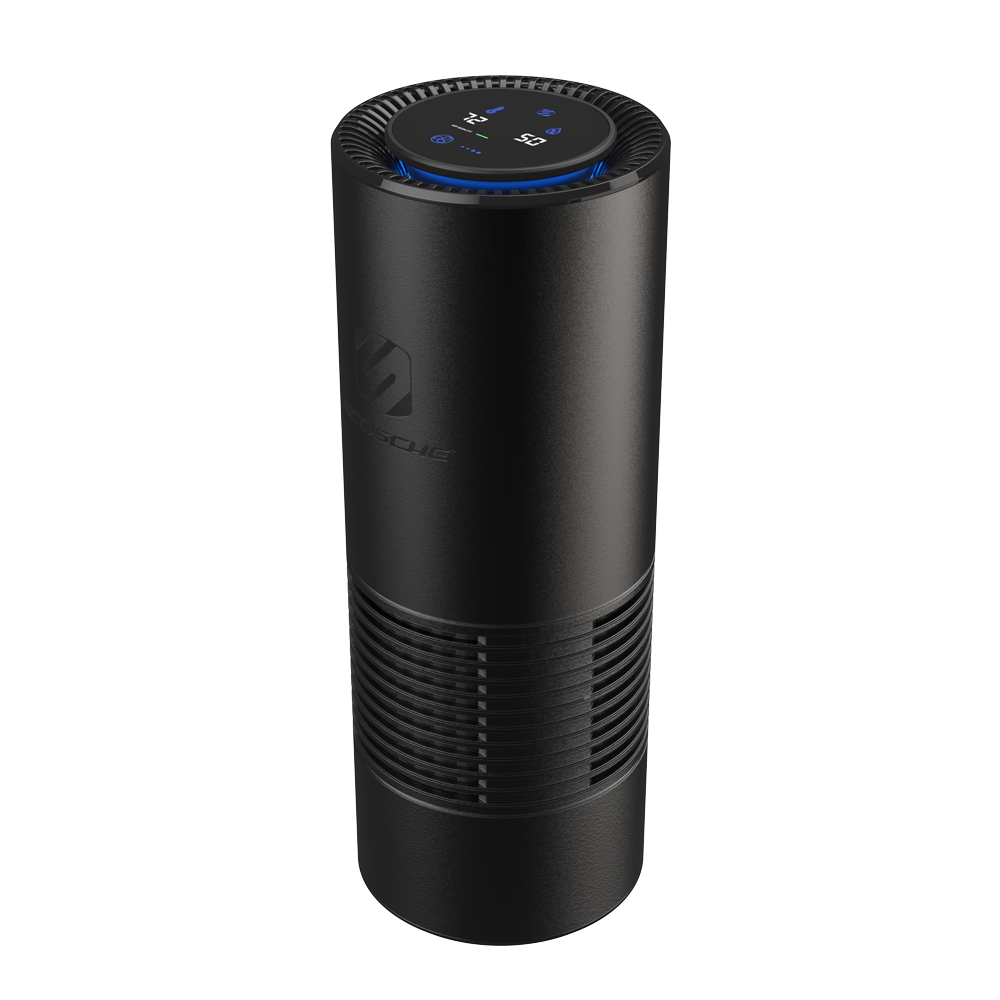 Features
FrescheAir™ Portable HEPA Air Purifier/Deoderizer
---
FrescheAir
This portable HEPA air purifier and deodorizer was designed to fit in the cup holder of your vehicle to make your drive more comfortable and healthier. Motion-activated with two fan speeds, you can plug it in and forget it as it purifies and deodorizes the air. If you suffer from allergies to pollen, dust, pets, or smoke, this is a must-have accessory.